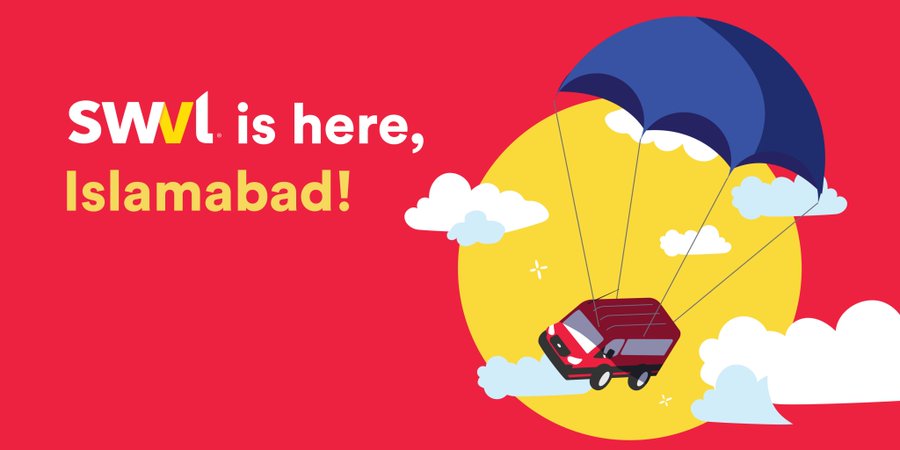 According to Reuters, popular Egyptian transportation start-up Swvl is set to expand its operations into two cities in Pakistan, after weeks of unconfirmed rumors regarding the start-up's next steps.
The firm, which secured US$ 42 million for its African expansion plan, is also set on ensuring operations in Nigeria's Lagos city prior to the end of 2019.
"We will enter Lagos before the end of the year, and our eyes are on Dar es Salaam and Abidjan," said co-founder and CEO Mostafa Kandil to Reuters.
Pakistan is Swvl's third market after Egypt and Kenya, with operations already running in Lahore since July before also expanding to Islamabad. There, it competes with local business rival Airlift.
It's time to move on.#ItsOnlyLogical pic.twitter.com/AyH3wnZAov

— Swvl Kenya (@SwvlKenya) September 10, 2019
Kandil also told Reuters that the company aims to expand into South East Asia, starting with the city of Manila, in the Philippines, by the first half of 2020.
The Cairo-headquartered app-based bus, whose main rivals are the soon-to-be-merging Uber and Careem ride hailing applications in the Middle East, was first launched in April 2017 with a current paid up capital of $80 million.
A percentage of ownership is shared by three Egyptian co-founders Mahmoud Nouh, Ahmed Sabbah and Mostafa Kandil, while investments funds retain the rest.
The firm's future plans include moving its headquarters to Dubai in two months, as well as implementing operations to 10 to 20 cities in the next year.
The Swvl app is one of the most popular ride-hailing apps currently in Egypt. Its core idea relies on fixing 'mini-bus' routes based on the passenger's nearest location and intended destination.