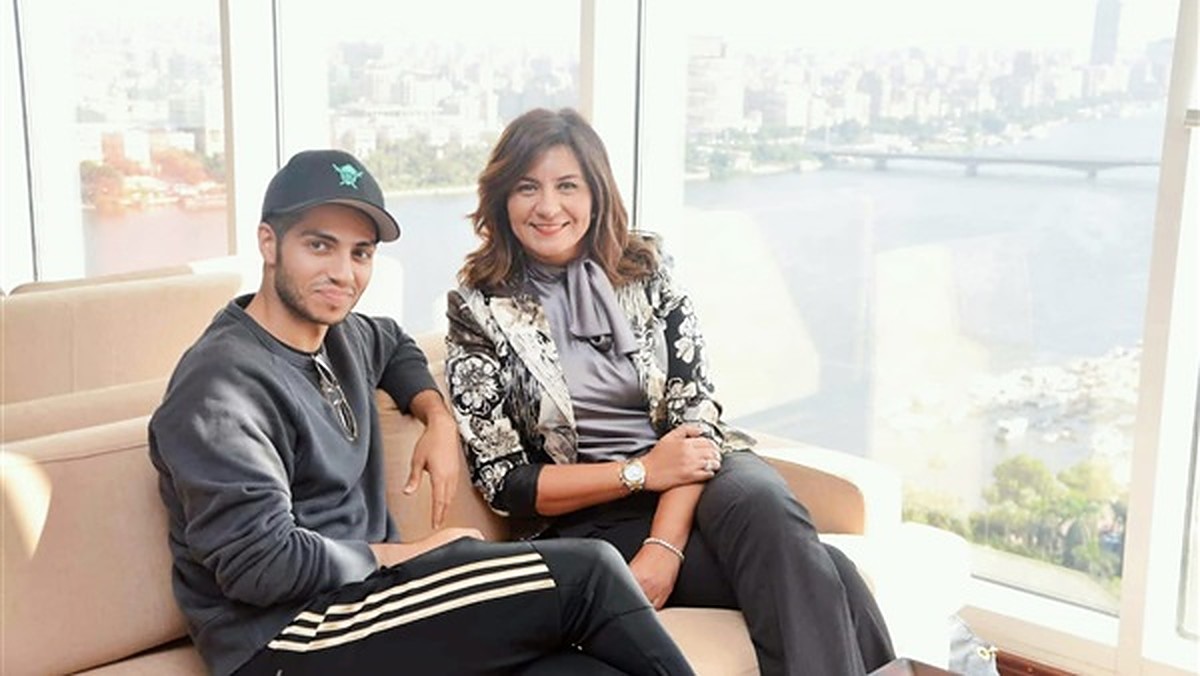 Nabila Makram Abdel Shaheed, Minister of State for Emigration and Egyptian Affairs Abroad, met with Egyptian star Mena Massoud on Wednesday who starred in this year's Disney remake of Aladdin and is currently visiting Egypt to participate in the El Gouna Film Festival.
During the meeting, Makram announced Massoud as an ambassador for the "Speak Egyptian" initiative, which is launched by the Ministry of Emigration to protect the national identity of Egyptians living abroad through a program that teaches the Egyptian dialect for all ages.
Makram expressed her pride and happiness in his career achievements, as well as his adherence to speaking the language of his motherland, pointing out that art is one of the elements of soft power for Egypt due to its influence.
The Minister added that he reflected a positive image of Egypt globally, and wished him more success in the future.
Mena Massoud will also participate in the third session of this year's El Gouna Film Festival, which will be held from 19 to 27 September.
Massoud was born in Cairo, Egypt to Egyptian Coptic Christian parents before immigrating to Canada when he was three-years-old.
He previously worked in television, playing roles like Jared Malik in the 2015 series Open Heart and Tarek Kassar in the Amazon series Tom Clancy's Jack Ryan.
Over 2,000 actors and actresses auditioned for the roles of Aladdin and Jasmine, yet finding a male lead of Middle-Eastern descent in his 20s was difficult.
After extended search, Massoud beat out other actors Riz Ahmed and Dev Patel to take on the role of Aladdin, alongside Will Smith as Genie and Naomi Scott as Princess Jasmine.
The film became a worldwide success, grossing $1 billion worldwide and becoming the sixth highest-grossing film of 2019, and the 34th highest-grossing film of all-time.
---
Subscribe to our newsletter
---