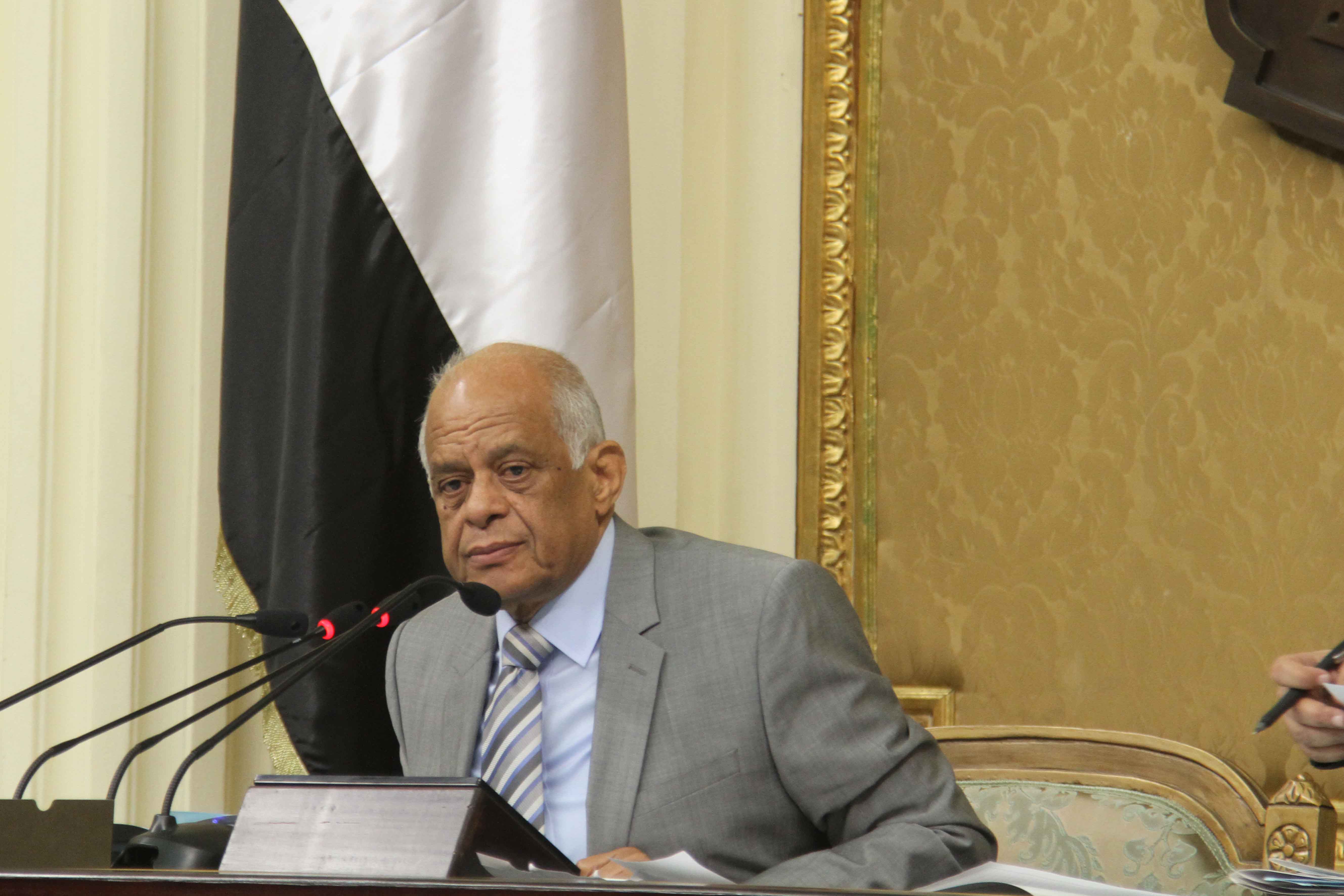 In an address during parliament's 5th and final session, which began yesterday, speaker Ali Abdel Aal announced that the coming period will see a number of political, media, and party reforms, Al Arabiya reports.
Abdel Aal praised the Egyptian people for their ongoing support for the current administration and the reforms it has embarked on, saying the leadership will reward the nation.
He announced that the current session will see members discussing bills relevant to political and public life in Egypt, adding that parliament is keen on a social discourse where all Egyptians are represented, regardless of their political views. Abdel Aal also stressed that both supporters and critics of the current regime are motivated by promoting Egypt's interests. "I vow that we will discuss these laws only after we hold a national dialogue on them, and that all forces, including opposition elements, participate in this dialogue and voice their opinions," he said, according to Al Ahram Online.
The speaker's address also included a stern rebuke of the executive branch. "My message to this government, including cabinet ministers and provincial governors, please do not export problems to the president of the republic and to parliament, be up to your responsibilities, and take all measures necessary to improve the [lives] of ordinary citizens," Abdel Aal said, vowing to take all parliamentary procedures necessary to hold all negligent parties accountable.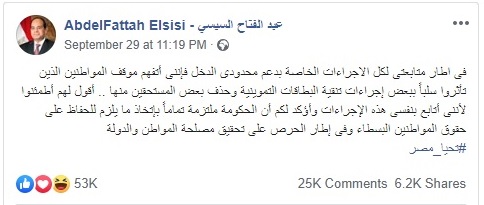 This comes on the heels of political unrest that saw protests erupt in different cities and dubious arrests by Egypt's security forces. The speaker's conciliatory remarks also come as the Ministry of Supply and Internal Trading gears up to reinstate social security for 1.8 million citizens, and days after a Facebook statement by President Abdel Fattah El Sisi, saying he stands with low income families who were negatively impacted by his economic policies.
Many have been speculating about the administration's response to the current wave of unrest, however, sources speaking to Al Alrabiya confirmed a potential cabinet reshuffle and possible new appointments.
---
Subscribe to our newsletter
---