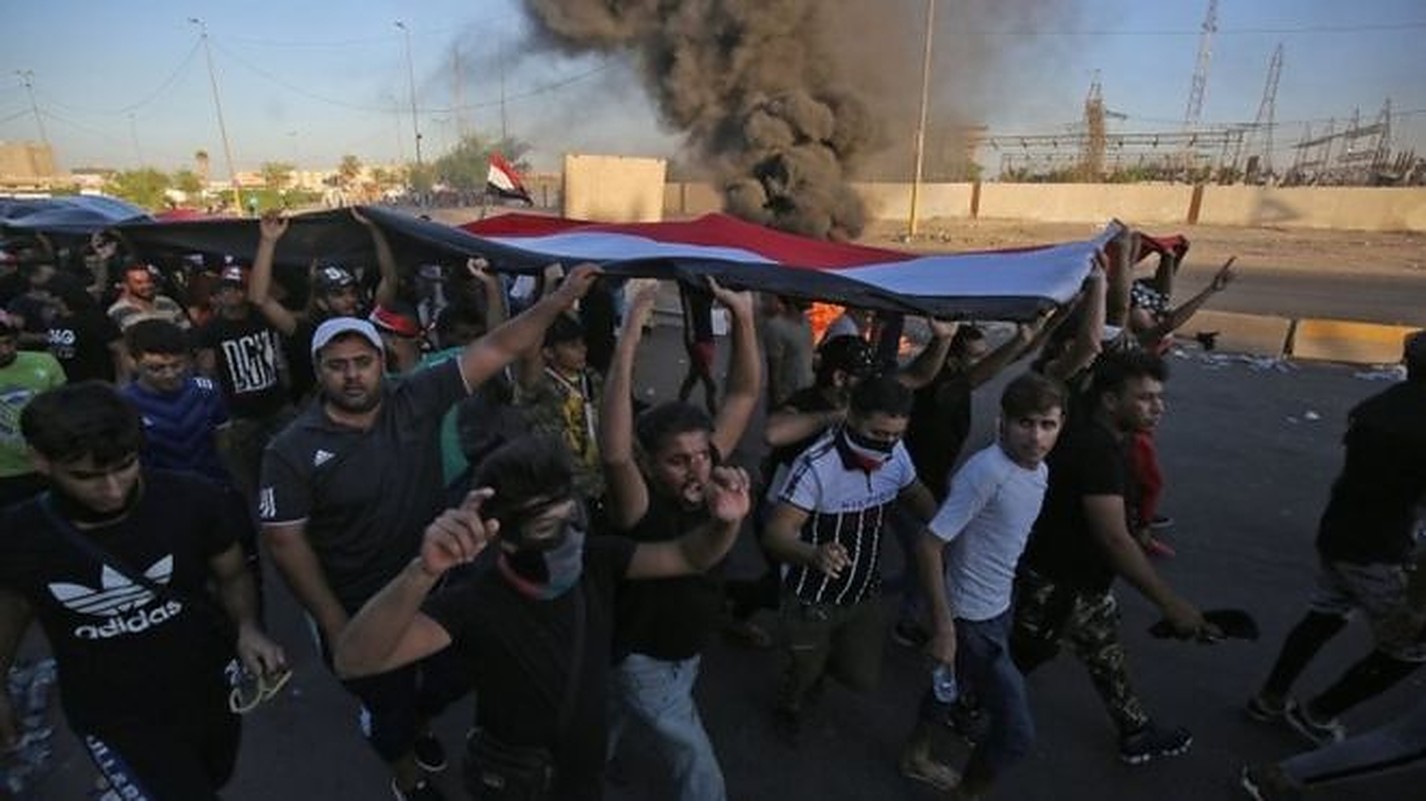 Protests erupted in Iraq last Tuesday amid frustration over poor public services, corruption, and high unemployment rates among the country's youth.
Dissidents online rallied around the hashtags #العراق_ينتفض and #نازل_اخذ_حقي, which translate to "Iraq revolts" and "I'm protesting for my rights," respectively, to express their criticisms of the government and support protesters.
Tense situations facing the protesters in #Baghdad pic.twitter.com/jywledsH1e

— Steven nabil (@thestevennabil) October 5, 2019
Nearly 4,000 people have been injured and 93 were killed during the heavy crackdown against protesters over the past few days, according to the Iraqi parliament's human rights committee.
Iraqis have also had difficulties accessing the internet since Thursday, with several cities locked down as security forces try to control the unrest.
https://twitter.com/netblocks/status/1180159849943969793
In a speech broadcast on state television early on Friday, Prime Minister Adil Abdul-Mahdi called the protesters' demands for work opportunities and comprehensive reforms "righteous," adding that the government would "soon" present a new project to offer a basic wage for the poor. "Everyone should respect the rule of law by which everyone can live in security and stability," he added.
Meanwhile, Moqtada Al Sadr, a Shia cleric who leads the largest opposition bloc in parliament, urged the Iraqi government to resign and called for elections.
Since the brutal war against the Islamic State terrorist group, Iraq has been struggling to recover and bring about meaningful reforms to improve living conditions for many Iraqis.
The civil unrest in Iraq comes at a critical moment for the region's geopolitics, and amid soaring tensions between Iran and the United States, which have raised fears of the possibility of a proxy war between the two sides.
---
Subscribe to our newsletter
---