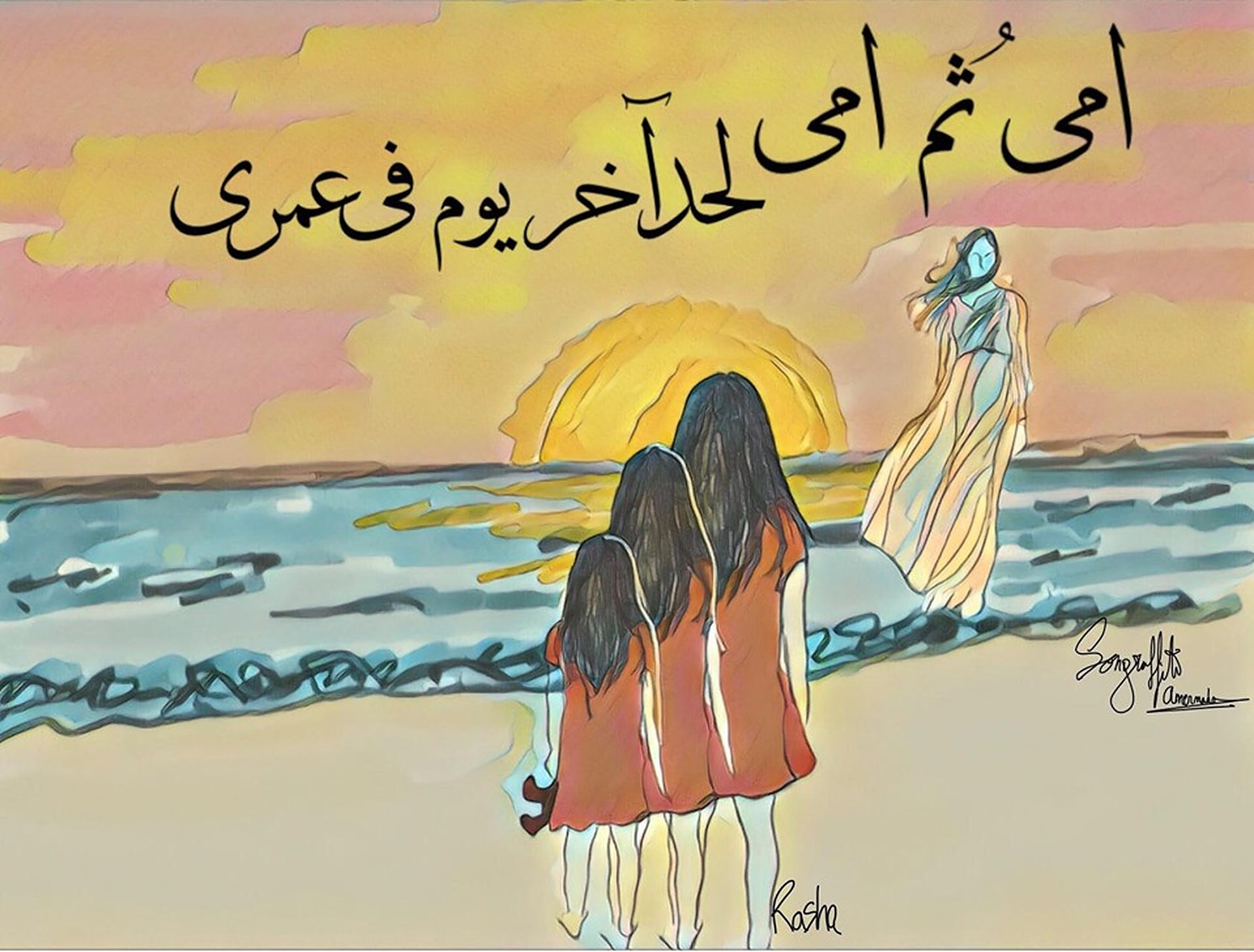 Around 12 years ago, Heba*'s mother gave birth to her alone in the corner of a street in Cairo. Born into a family of complicated relationships and urfi' (common law) marriage, the young child was abused, neglected and traumatized, leading her to seek the comfort of home elsewhere on the streets.
For many children, having loving parents and a comfortable home is considered an unattainable dream. Although there are no official statistics, some estimate that the number of children left on the streets of Egypt reached 2 million in 1999. Yet this is only a fraction of the problem, since a lot of kids continue to face abuse and trauma inside their homes without anyone to protect them or hold their abusers accountable.
Heba* was found by the outreach team of the Banati Foundation, an organization with a goal to provide care for girls living on the streets and reintegrate them back into society, targeting primarily girls aged 1 to 18 years old. When she first came to the reception center for evaluation, her gaze was hollow and sad, showing little to no emotion in public— a telltale sign of extreme trauma.
She is now 12, well-settled at school and can freely express her emotions, at one point even going on stage to perform a song, despite her earlier crippling shyness.
"This is the kind of change that we hope to achieve," says Dr. Hanna Aboulghar, the founder of the Banati Foundation.
Working with more than 250 girls with similar or worse cases than Heba*, the Banati Foundation represents one of the most important civil society organizations working to implement the Child Law of 2008 that prompts action by child protection authorities in Egypt. Yet the problem is still too serious and deep-rooted for legislation and civil society to tackle alone.
"Before that law, the child was almost completely the parent's property. No one was able to intervene if a child was experiencing abuse," Aboulghar tells Egyptian Streets. "It definitely created a good base where we can hold parents and caregivers accountable for the welfare of children, though there is still a lot of reluctance and resistance to do more."
THE STORY OF THE BANATI FOUNDATION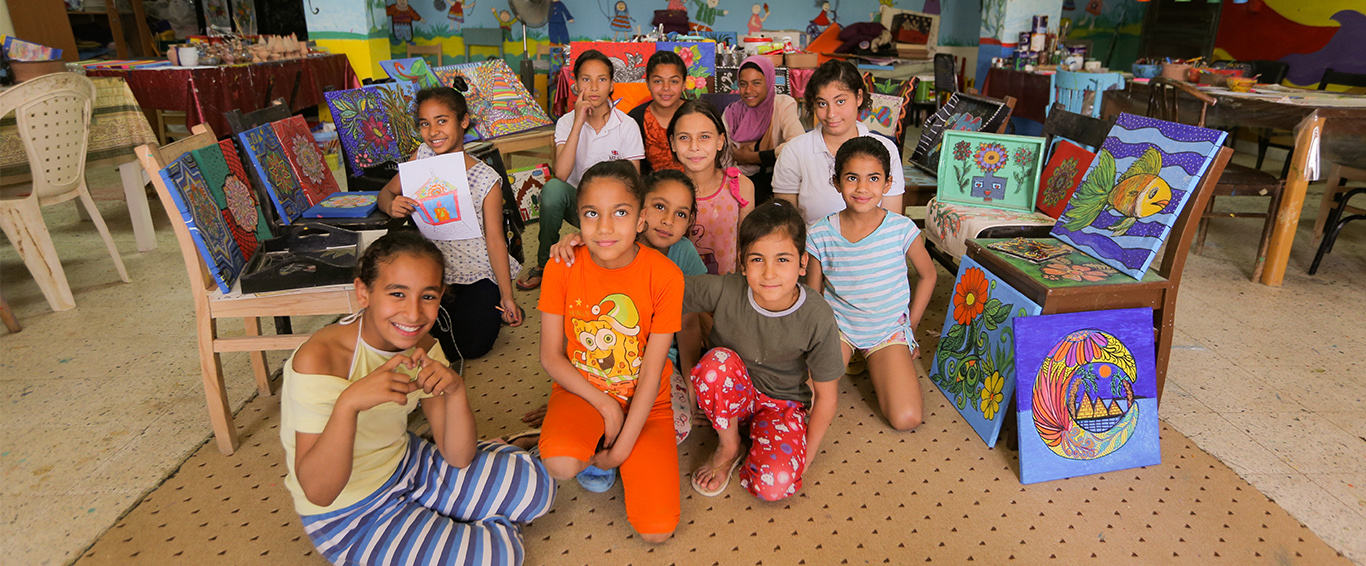 After working in the child protection field with another foundation in 2001, Aboulghar noticed that though there were very few girls on the street, their numbers started to increase rapidly over the years, reaching around 50% of the total number of homeless minors.
"I saw that there is a real need to solve this issue, so I wrote an article [about] it on Al Masry Al Youm, which was read by Sameh Sawiris, and he proposed to offer land and funding [for the organization]. It is now considered one of the only foundations in Egypt to have its own building built and designed specifically for its cause," Aboulghar notes.
Initially established by a group of friends, the foundation's main board comes from versatile backgrounds, with some holding key operational positions in the finance, legal, and mental health and education departments. "We all complete each other," she says.
Moving around the streets of Giza, a team of social workers and psychologists with a mobile unit go out to different areas, where the girls are often found, and interact with them, offering to escort them to the organization's reception center.
"The mobile unit looks similar to an ambulance, which is furnished in a way that ensures care is provided to the children if they ever feel ill or to do any other fun activities, like painting, and since we are now well known in these areas, the issue of building trust from the beginning is no longer there," Aboulghar explains.
"When they reach the reception center, the outreach team starts to investigate their reasons for leaving home, whether it is social, psychological, and whether the family is reachable or unreachable. If [we establish communication with the family] or if there is a member of the family willing to take back the child, we can follow up with them to ensure there's no more abuse and that the [child] is well integrated."
During the process of rehabilitation, some girls are moved to the permanent shelter in Haram city if they still continue to face abuse or cannot yet be reintegrated into society.
"The permanent shelter is more like a home, where they have their own bedrooms and a living room with play and study areas, and each child is given the education that is best tailored to their situation," Aboulghar says. "Along with the intense mental health support provided by our strong psychology department, we also organize vocational and productive workshops by the education department to help provide income for the girls in the future."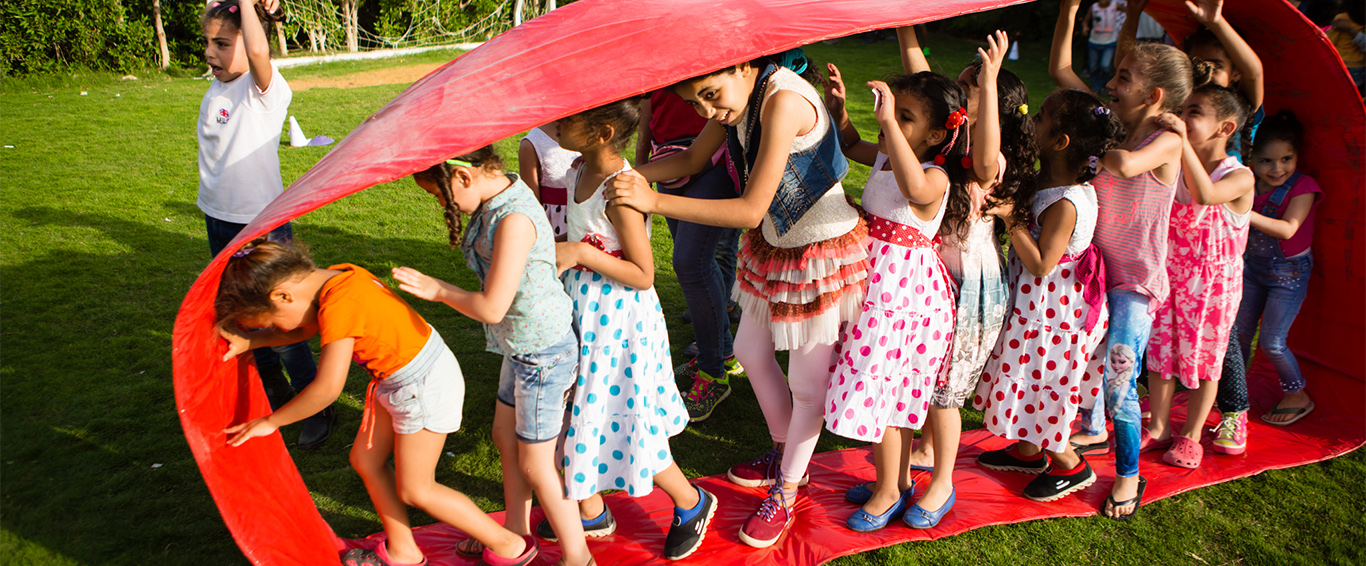 Rehabilitative activities include yoga and meditation, gardening, storytelling, origami, photography, art, jewelry making, crochet, pottery, and music, as well as excursions and field visits. The girls also attend public and community schools, and receive non-formal education, such as literary classes.
For older girls with kids of their own, the foundation tries to provide accommodation at the center and carry out a micro project in cooperation with other associations to help them earn income.
PUBLIC AWARENESS OF CHILD ABUSE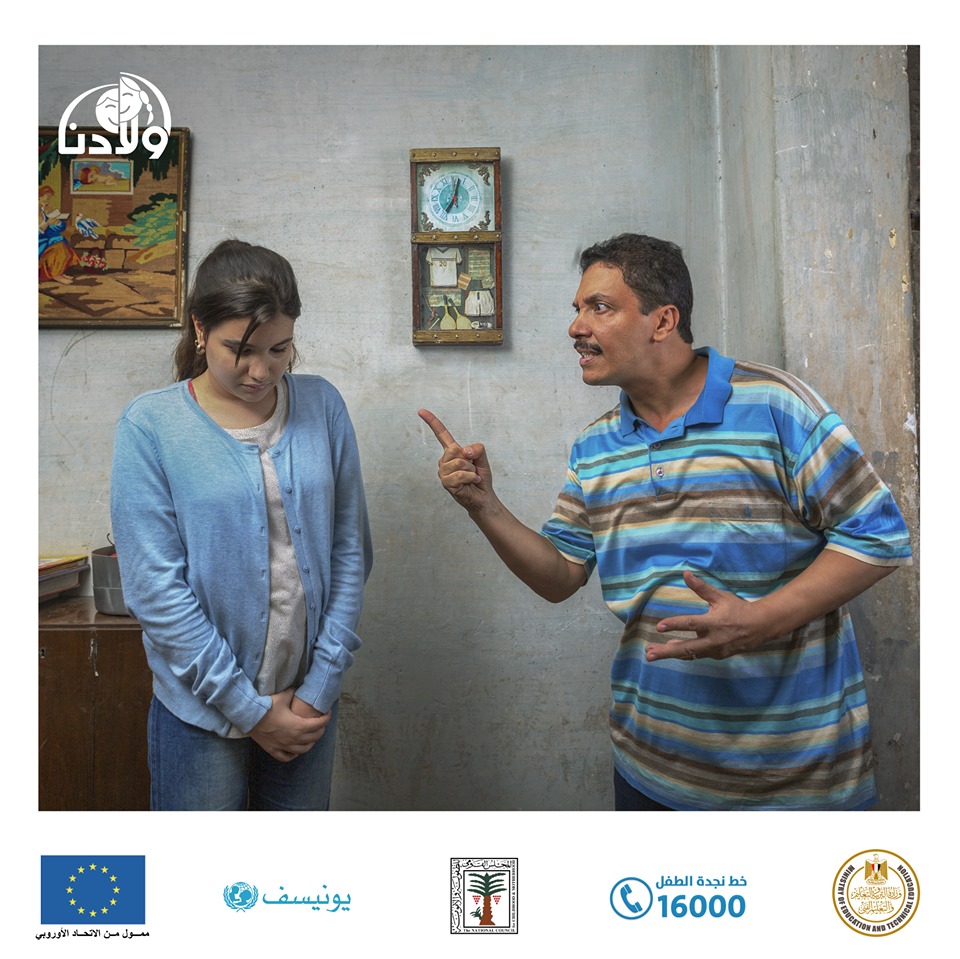 This week, the National Council of Childhood and Motherhood (NCCM) and UNICEF Egypt launched "Calm not Harm", a national campaign aimed at raising awareness on the harms of violence, physical and emotional, on children.
However, public awareness of the problem remains little. In a survey by UNICEF and the National Council for Childhood and Motherhood, around 92% said that beating their children was completely normal.
"What is even strange is that when they were asked if they wished to change such parenting methods, they said yes, but that they did not really know how, because they were raised in such a way by their own parents," Aboulghar says. "Unfortunately there is a lack of awareness among parents on how to revise their parenting methods."
Aboulghar also adds that there is a great divide between parents' regard for the welfare of their own children and that of other people's, another major problem.
"For their own children, a lot of parents would be very keen to provide them with the best education and the best lifestyle, and even revise their method of parenting. But they have no problem with the child of their bawab (house guard) or from a lower and modest background to work for them or see them not go to school. This is unacceptable," she explains.
Another aspect of public apathy towards the issue of child abuse, she says, is that people often give the parents full responsibility of their children, rather than seeing it as society's role to ensure their safety and welfare.
"It is completely unacceptable for a child to be found on the street, or not going to school, or that as an individual I do not intervene when I come across a child getting harshly beaten by his parent," she notes. "There is a problem in how we perceive our responsibility towards all children in society."
HOW TO MOVE FORWARD? 
In 2008, Mouchira Khattab, an Egyptian politician and diplomat born in 1944, introduced the Child Protection Law that initially faced a lot of resistance from the public and members in parliament.
It called for the installment of a protection committee for every community and geographical area in Egypt, with staff from hospitals, police departments, local judiciary, and civil society. All cases of child abuse would be reported to them, and the committee would have legal rights to protect the child and separate them from their parents until abuse is stopped.
"The law is often faced with resistance because it is perceived as too liberal and reflective of Western values, as it breaks the parents' ownership of their children," Aboulghar says. "It is unacceptable that we see a child working or exposed to trauma and it is not dealt with legally. Just like female genital mutilation (FGM), parents must go to court and be held responsible."
Despite being one of biggest foundations in its field, the capacity of Banati is still small compared to the number of children on the street, which necessitates a nationwide plan to tackle the problem from the root.
"The main problem is that there must be a way to completely stop children from living on the streets. We see new cases nearly everyday, which means that the tank is still flowing and is open, and no one is making an attempt to close it," Aboulghar states.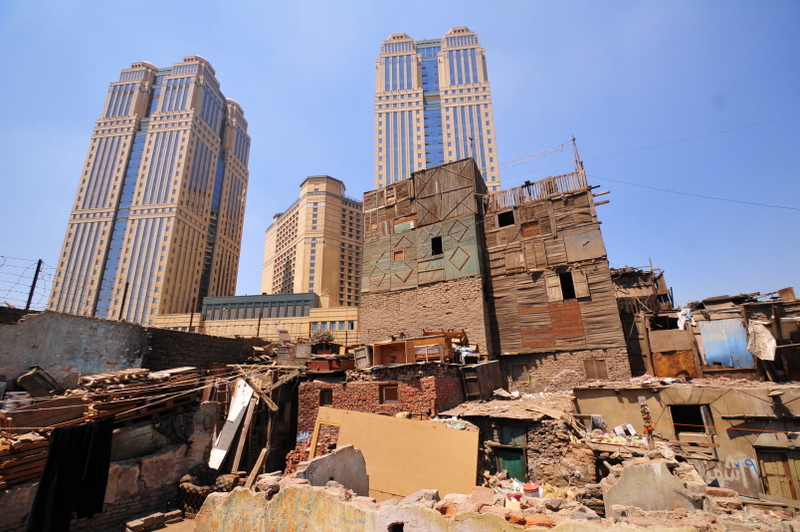 "Most cases of abuse are often found in underdeveloped areas, such as slums, and this is not to say that they are the worst people, but because usually families in these environments grow with a lot of stress or problems that are passed on to their children," she notes. "If we can develop these slums, which is a major source of homeless children, the kids running away from their homes will decrease."
More importantly, Aboulghar says, people need to think before giving birth to avoid neglecting or abusing their child. "It is simply not fair or acceptable," she remarks.
The consequences of abuse and neglect do not just affect the victims themselves, but also society as a whole. For over 30 years, researchers have reported the long-term effects child abuse can have, ranging from learning disorders to extraordinarily violent behaviors, which also result in serious economic costs to countries and communities.
The Child Helpline (16000) is a hotline for receiving and reporting on child abuse cases, providing necessary protection from violence, abuse, and neglect all over the country. If you know of a child currently suffering abuse, it is your civic duty to report it.
*Names were change to protect the privacy of the child.
---
Subscribe to our newsletter
---