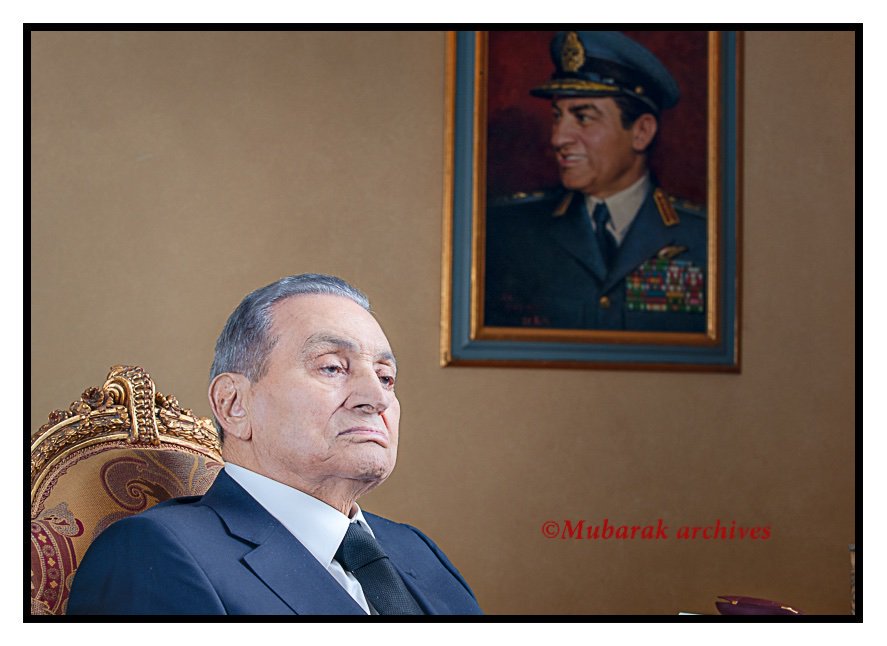 Former Egyptian President Hosni Mubarak, who was ousted during the January 25 revolution in 2011, made a rare appearance in YouTube and Facebook video on Tuesday evening where he shared his memories of the October War (also known as the 1973 Arab-Israeli War).
Apart from appearing on television screens during court appearances following his ouster in February 2011, the 91-year-old former President had not previously spoken at length in front of a camera since 2011.
In the 25-minute video, which was uploaded to a new YouTube channel called 'Mubarak Archives', Mubarak speaks about the lead up to the October War and his role in the October War, highlighting the air battle of Mansoura between Egyptian and Israeli forces.
As Mubarak speaks, a book by Henry Kissinger 'Crisis : The Anatomy of Two Major Foreign Policy Crises' sits on a table next to him and a portrait of the former President in military gear hangs on the wall above it. The book by Kissinger, who was the former US Secretary of State between 1973-1977, contains unpublished transcripts of his telephone conversations during the October War.
The video, which is in Arabic-only and has more than 100,000 views on YouTube and Facebook, was promoted ahead of its release by the pro-Mubarak 'أنا أسف ياريس' ('I Am Sorry Mr President') Facebook page and Mubarak's son Alaa Mubarak.
الرئيس مبارك يستعيد بعض ذكريات حرب أكتوبر… الساعة ٨:٣٠ مساء اليوم علي الرابط المحدث التالي:https://t.co/38JfzSlKeZ pic.twitter.com/5JKOWplmOG

— Alaa Mubarak (@AlaaMubarak_) October 15, 2019
Alaa Mubarak had been sharing old footage of his father in the past few weeks to mark the October 6 Anniversary. Alaa, along with others on social media, have criticized some attempts made by certain authorities and media organizations to ignore Mubarak's role in the October War.