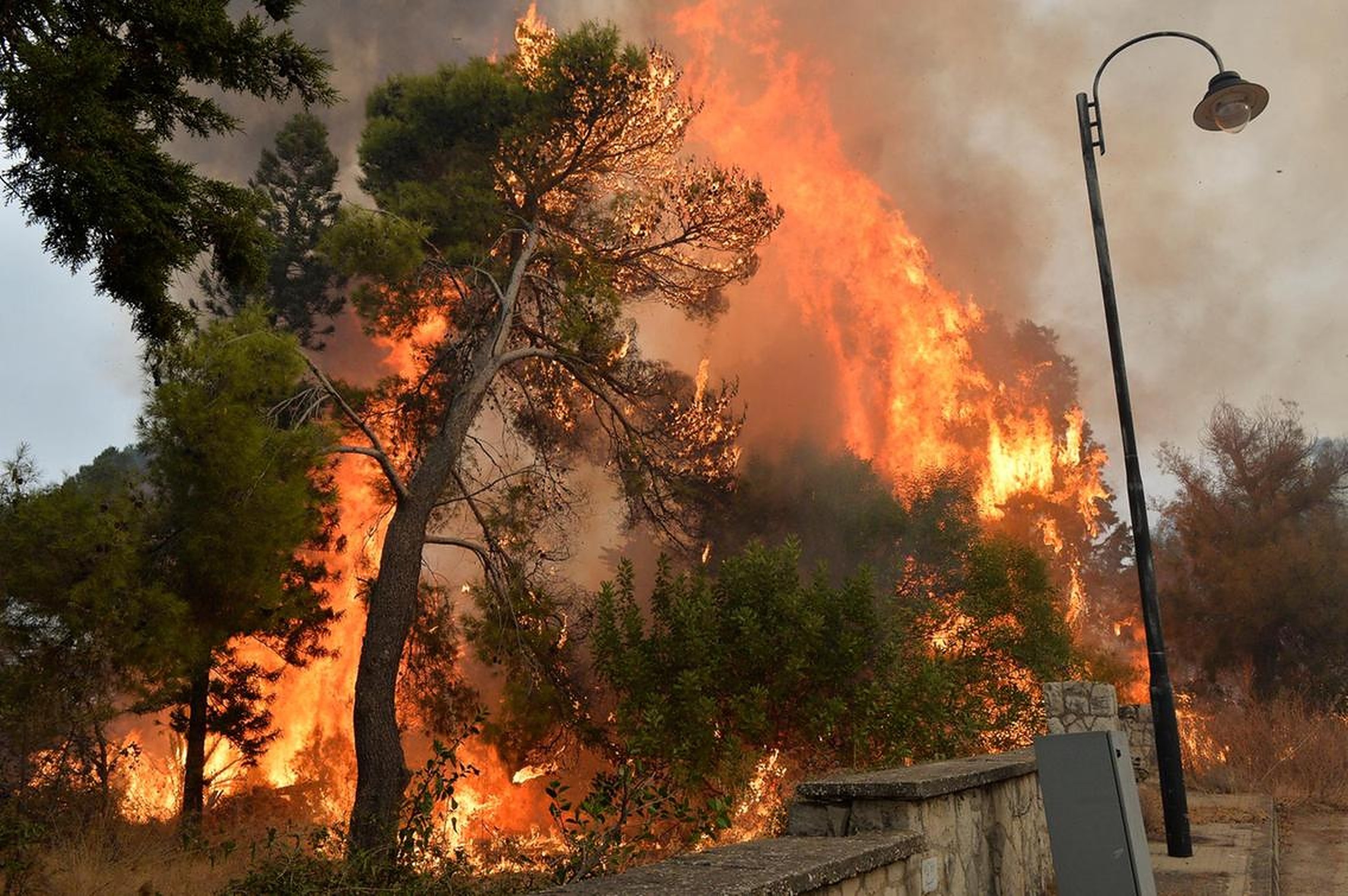 Uncontrollable wildfires spread from the south of Beirut up to pine forests in the north have swept across Lebanon since Monday, burning swathes of the country's forest and killing at least one person, Reuters reports.
Lebanon asked for international help after it struggled to control the forest fires, which raised concerns about the state's capabilities and lack of preparedness despite the fires being a regular occurrence at this time of year.
Lebanon is burning.Probably the biggest fire this country has seen.
Houses have been destroyed, acres of trees have been razed..
We dont have the necessary equipment/tools to fight the raging wildfires
We need international help
Share the message & #PrayForLebanon #لبنان_يحترق pic.twitter.com/vntPTInEJP

— Romy (@romyjournalist) October 15, 2019
The cause of the flames remains unknown, though officials have blamed the recent autumn heat wave.
Lebanon's Red Cross said that 18 people have so far been hospitalized and 88 have received emergency medical care.
Four houses were burnt to the ground in the Meshref area, which led residents fled the surrounding houses, Lebanon's state-run National News Agency reported.
A reporter from a Lebanese television network cried during a live overnight broadcast, "I really can't help myself. People are screaming in their houses. People are stuck," she said.
Prime Minister Saad al-Hariri said an investigation would be opened and if that they have been started intentionally, then the perpetrators would "pay a price."
Though he added that the fires might be the result of climate change, which often brings heat waves.
Cyprus has sent helicopters and Greece has agreed to offer two aircraft, Interior Minister Raya al-Hassan said. "We have contacted all the countries that can help us," he said.
---
Subscribe to our newsletter
---