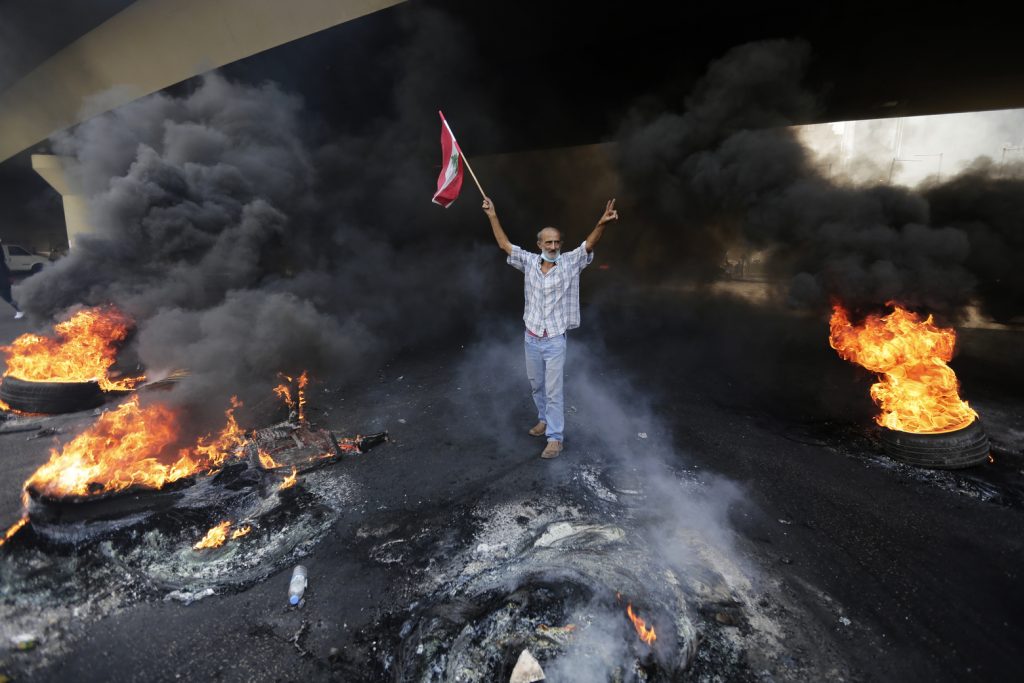 A series of violent protests have erupted across Lebanon's capital as part of nation-wide demonstrations against increasing austerity measures, corruption and an ailing economy.
The protests started early on Thursday, following the government's decision to charge 20 cents per day for voice over internet protocol use (VOIP) in WhatsApp.
VOIP is a feature extant in various applications, including Facebook, and WhatsApp, which enables users to make free phone calls as long as their devices are connected to standard internet. It is considered a cheaper alternative to hefty phone calls in some countries.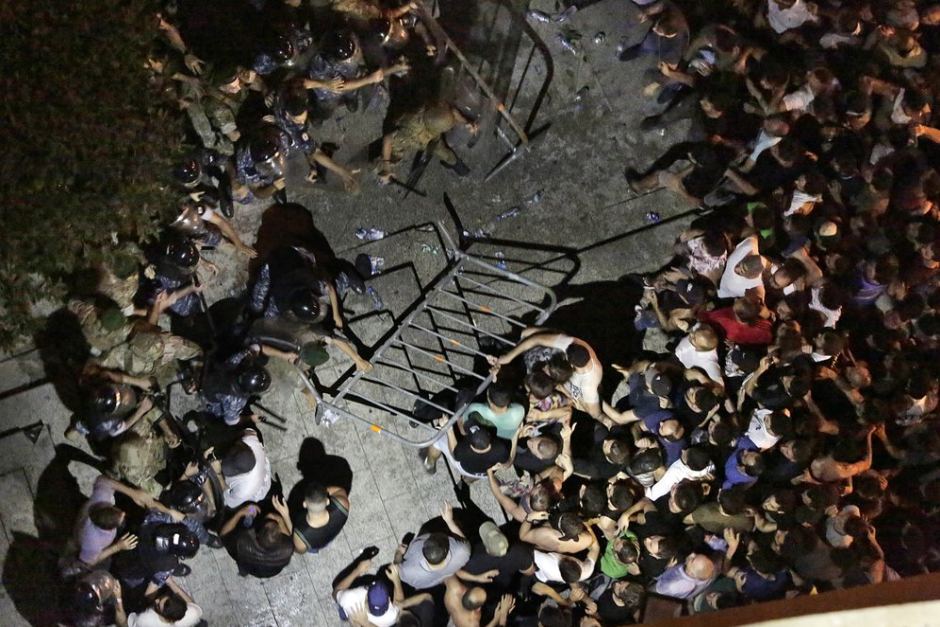 Government plans also included gradual increase to the value-added tax as well as modified tobacco and gasoline prices.
The decision sparked anger across Lebanon, with photos and video footage of protesters setting fire to tyres, garbage bins, shops and blocked roads spread through social media channels.
The protests in Lebanon may be sparked by the proposed tax on Whats App, but it is a culmination of a shortage of bread, fuel, basic goods & services, and comes a week after the worst wildfires in decades. I sure do hope, people put politics & religion aside & demand dignity. pic.twitter.com/RkMdoeGhWL

— Ahmed Shihab-Eldin (@ASE) October 18, 2019
As protests spread to other cities, Lebanese authorities announced that the plans to impose a tax on the VOIP calls were cancelled. Despite this, protests continue to rage.
Angry protesters, chanting for the resignation of the country's governing officials to resign including Prime Minister Saad Al-Hariri, gathered outside government headquarters in the Lebanese capital.
The demonstrations are deemed the biggest in years; tlast series of protests which gripped the small and indebted Middle Eastern nation are to known to have erupted in 2015.
At the time, citizens protested the Lebanese government's failure to properly find a solution to its increasing waste crisis following the suspension of rubbish collection as a result of the closure of Naameh facility.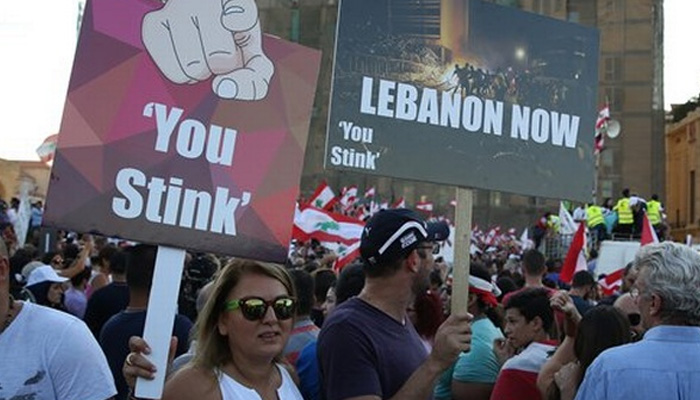 The government's incapacity to deal with the crisis expanded to issues of management, and corruption, culminating in street violence between protests and Lebanese army units.
Egypt's Embassy in Lebanon advised Egyptians nationals to steer clear of the protests, as per Al Ahram.
Recently, the nation was gripped by uncontrollable wildfires spread from the south of Beirut up to pine forests in the north; the phenonem resulted in significant burning of the country's forest, killing at least one person and forcing many to abandon their homes.
---
Subscribe to our newsletter
---