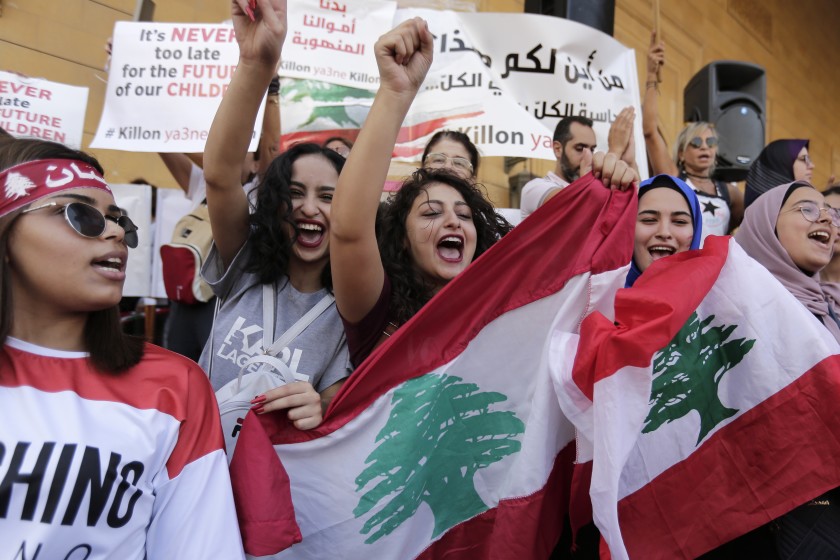 "The Lebanese population was pronounced dead for 30 years. It now has a pulse," 24-year-old protestor Alisar Serhan says. "We are all connected; every class, religion, sex, and age. Never in 30 years has this happened, it's a phenomenon!"
Since mid-October, Lebanon saw a series of rare country-wide protests in response to increasing austerity measures, corruption and an economic crisis that has been looming for the past year.
For the first time, the world is seeing the Lebanese people mobilized not along sectarian lines, which took hold of the country's identity for more than three decades, but under a united goal to remove an ineffective government. Incompetence, corruption, and disregard for the people's needs for the past few months left the population in despair and deprivation, with demonstrations being their only last recourse .
"This is a revolution, not an organized protest. For 30 years and 30 years before that we've been told you are sects and regions and enemies. We are not, we are one country under one flag with one constitution," a source at Lebanese Voices tells Egyptian Streets. "The Lebanese have discarded their differences and united to say 'enough' to every face and party that have been running the country to the ground through the civil war and post civil war, driving our economy and livelihood to the ground."
However, most analysts and leaders continue to view the protests through sectarian lens. Hussein Ibish notes that sectarian political structures will continue to undermine the people's demands, as protesters have no clear political goals. Robert Fisk also states that "sectarianism is the identity of Lebanon," referring to its creation, when the French divided Lebanon among Christians, Sunni Muslims and Shia in a mutual pact.
Fears that the country could eventually plunge into a sectarian civil war have been expressed by Hezbollah leader Hassan Nasrallah, whose political party is widely believed to be funded from Iran. The Shiite leader went as far as to accuse the protest movement of being funded by foreign governments and embassies to create chaos.
Yet there is more to the protests in Lebanon than just simple socioeconomic demands, as protestors have expressed their desire for wider political changes. Political blog Lebanese Voices, for instance, called for an independent technocratic government to run the vital sectors until a new parliament is in place, as well as early elections with all of Lebanon as one electoral district.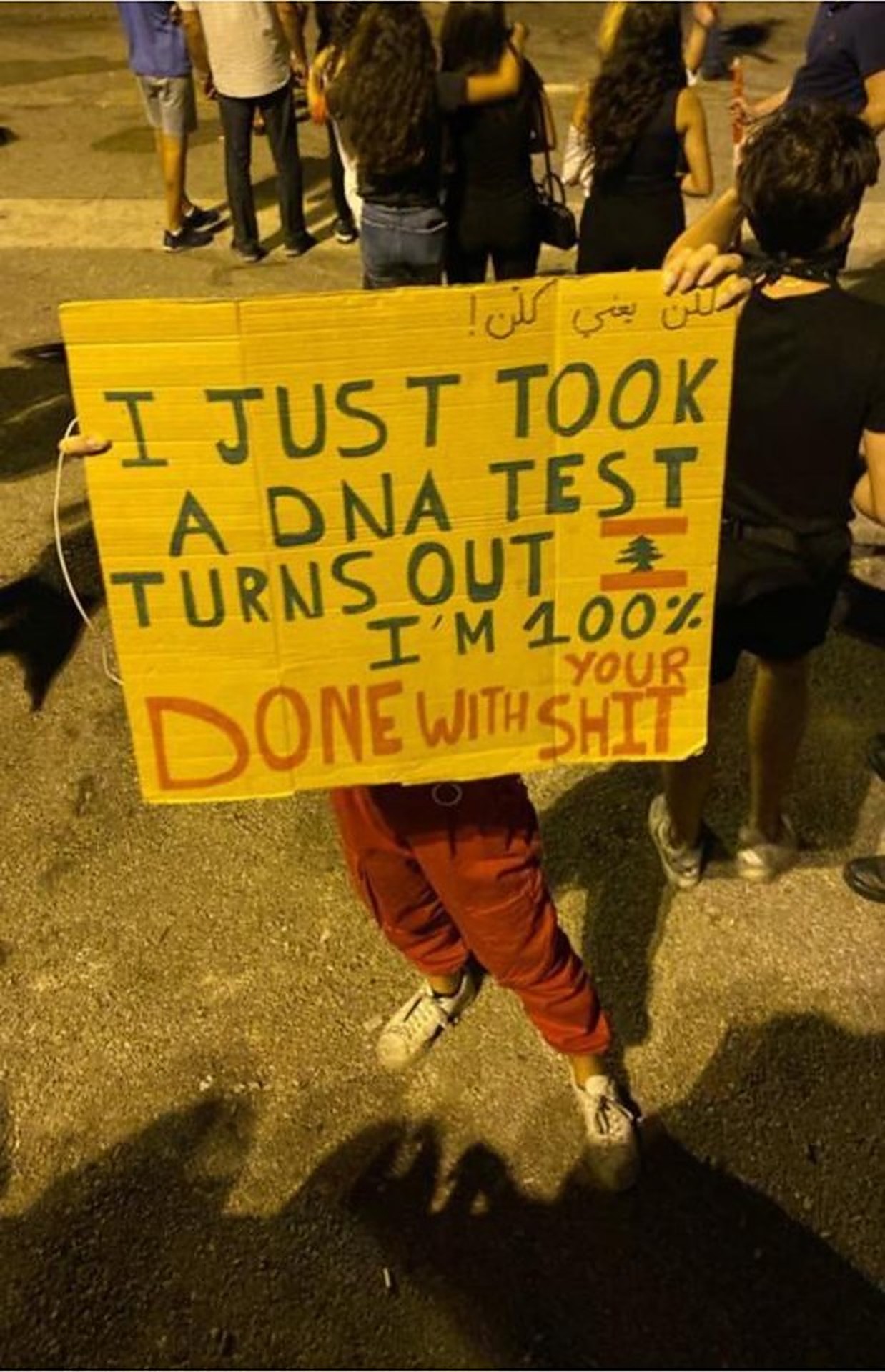 "There is no trust in all existing parties and government leaders, they all need to be legally prosecuted for corruption and profiteering, including the governor of the central bank and previous ministers," the source says. "Legal prosecutions must be held in public hearings and without any secrecy from the people, with an independent prosecution team that is vetted for lack of ties with the existing system."
Among the protesters' many demands, unity features most prominently. "We took to the streets with a list of demands, and the most important of them is for the entirety of the government to resign," Serhan says. "We also want to form a secular state, since one of the main problems that the government has used to divide the nation was through our religious sects."
25-year-old medical professional Elyssia Inaty also expressed her hopes for a secular government and legal prosecutions, noting that despite the rivalry and divisions that exist among political parties and sects, the demands of the people remain the same. "We must focus on demanding our rights, which is what we all share and what we all want," Inaty says. "But it is the way we demand it. We must demand it while being considerate of the other party and without insulting one another."
Beyond the intellectual elite's analyses and interpretations, looking deeper into the protests and the spirit of Lebanon's streets reveals just how organic and real the movement is, and how much this could be a historic step in changing the country's political leadership.
"We are having open discussions during the protest[s] on possible alternative solutions to the problems we are facing now. Every morning there is a clean up of the public spaces used [during] the protest [from] the night before," Serhan explains. "Volunteers come with all the necessary equipment to pick up the trash on the streets, which is also sorted and transported to a recycle plant. There are also free homemade lebanese dishes provided for free for the protesters every day for lunch and dinner. There is so much love. So much acceptance despite our vast differences. So much respect."
The source at Lebanese Voices also adds that the organization is mostly decentralized, with each area organizing within their own districts and local communities in order to avoid any intentional sabotage.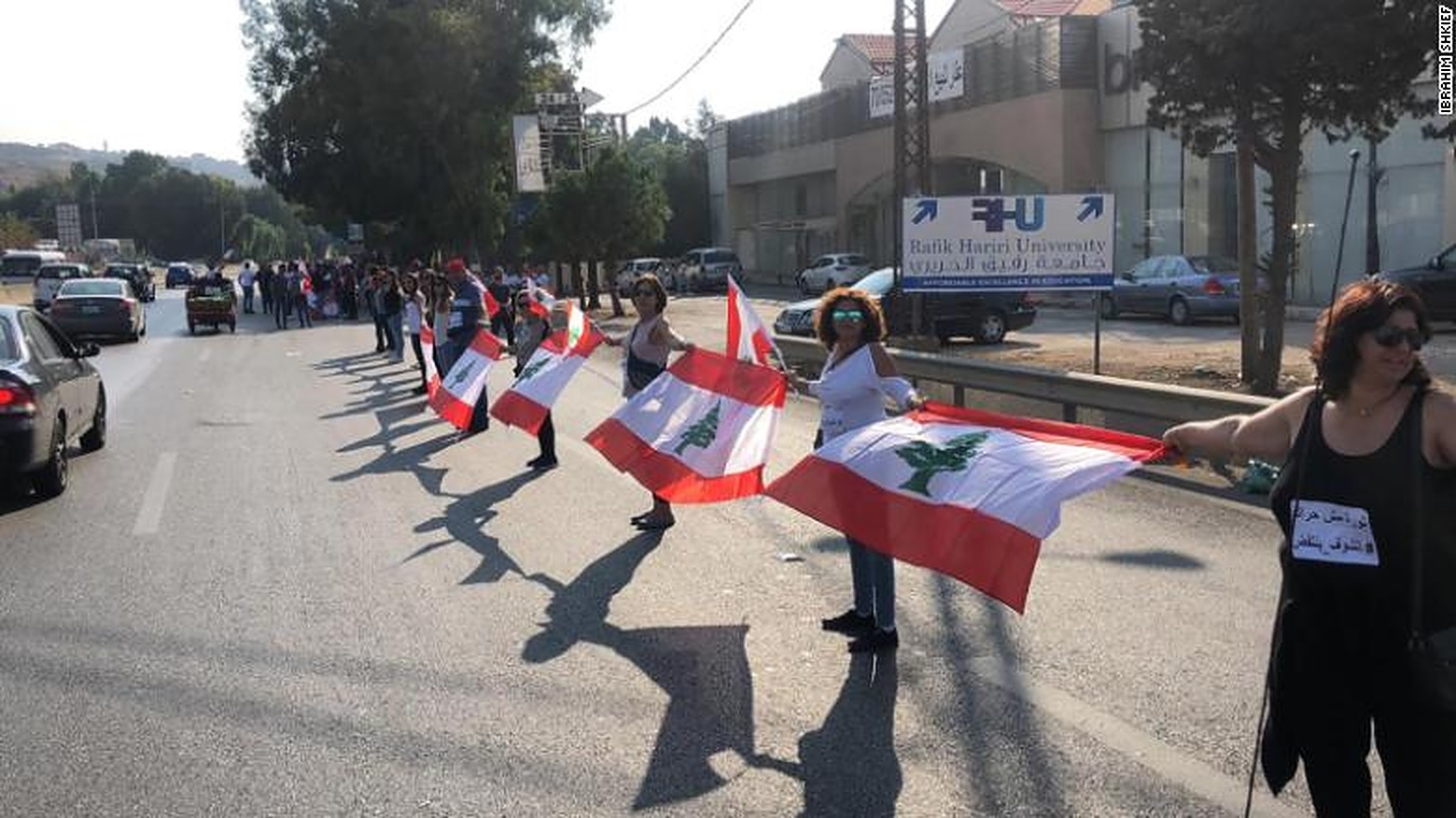 Recently on Sunday, protesters across Lebanon joined hands to form a human chain that connected the country's north and south—a symbolic display of national unity in the face of turmoil.
What is most significant about the protests in Lebanon is that they have proven once and for all that postcolonial establishment politics are not always the real determinants of a country's future. In a region that has been gripped by the horrors of war and multiple 'divide and conquer' tactics imposed from above, seeing the spirits of people awakened and alive is a reminder that injustice and corruption can always go so far. "Humans are united by default; it's our nature. Hate and fear are what's imposed through socio-political impositions," the source from Lebanese Voices says.
---
Subscribe to our newsletter
---