Egypt's Pope Tawadros II of Alexandria and Patriarch of St. Mark Diocese inaugurated on Thursday the Saint Mary and Mar Youhanna Church in Antwerp, Belgium, Al Ahram reports.
A large number of Christian religious leaders from Egypt, the Netherlands and France attended the church's inauguration.
The ownership of the church was transferred to the Coptic Orthodox Church after initially being owned by the Catholic Church.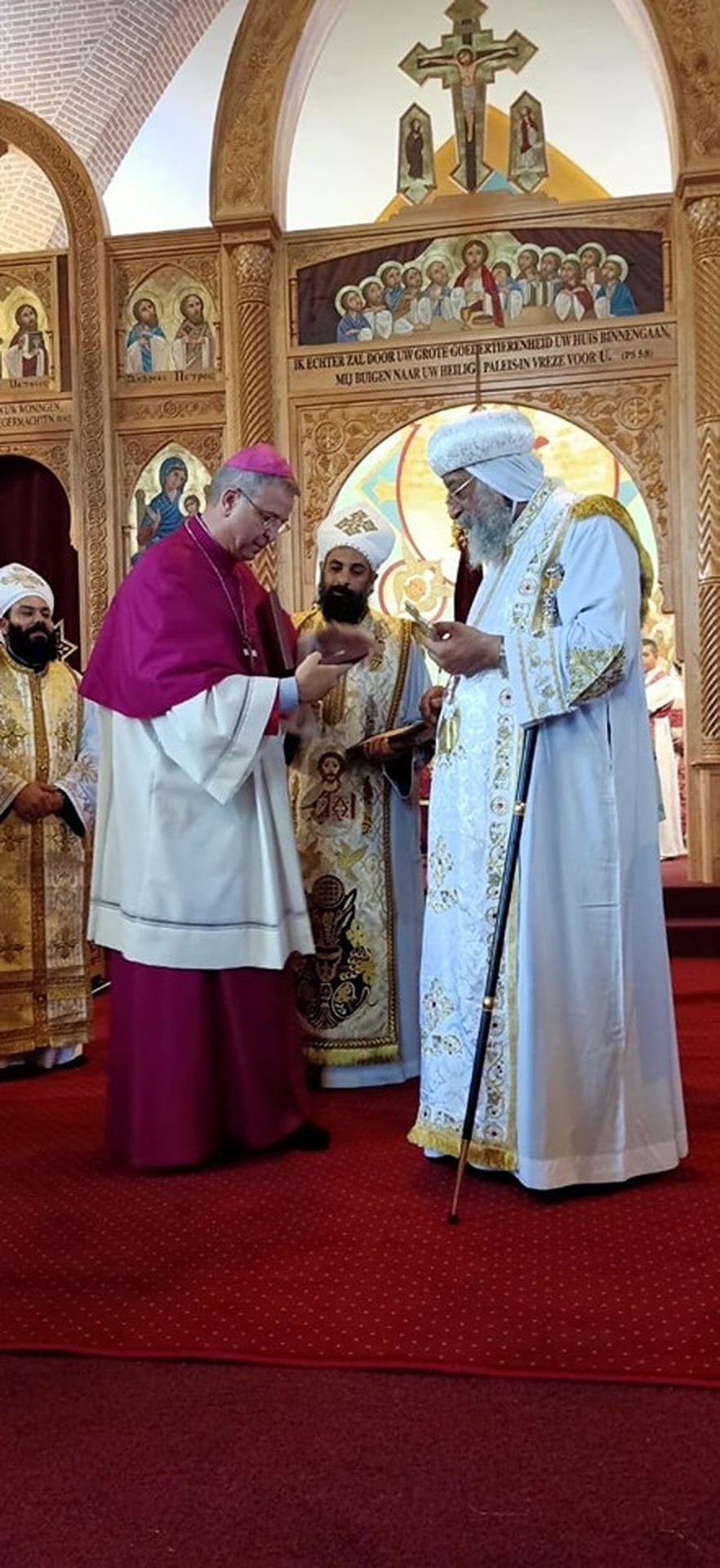 On Friday, French President Emmanuel Macron Pope Tawadros II at the Elysee Palace in Paris as part of his tour in Europe.
The meeting covered the conditions of the Christian Egyptian expats in France and the dangers of the threat of terrorism and violence targeting ethnic and religious minorities.
Last Tuesday, Pope Tawadros II visited the European Parliament in Brussels to discuss the situation of Christians living in the Middle East, and met with the EPP Working Group on Intercultural and Religious Dialogue.
Christianity is second largest religion in Egypt, most likely accounting for about 15–25% of the country's population, who are mostly all adherent to the Coptic Orthodox Church.
As one of the oldest religious institutions in the world, the Orthodox Churches consider themselves to be the one, holy church founded by Jesus Christ in his Great Commission.