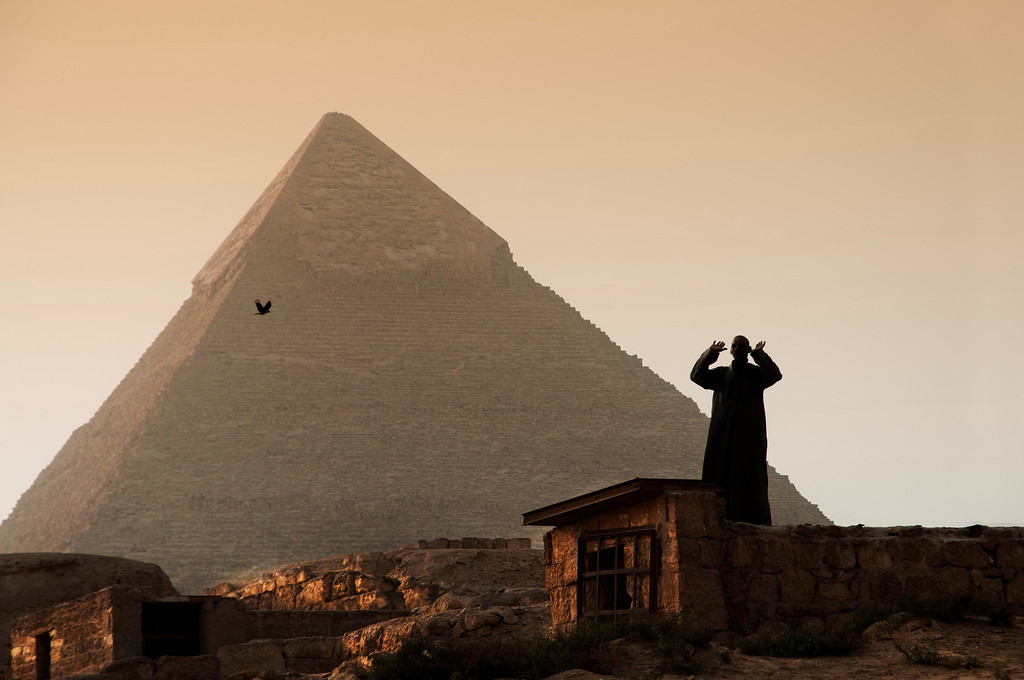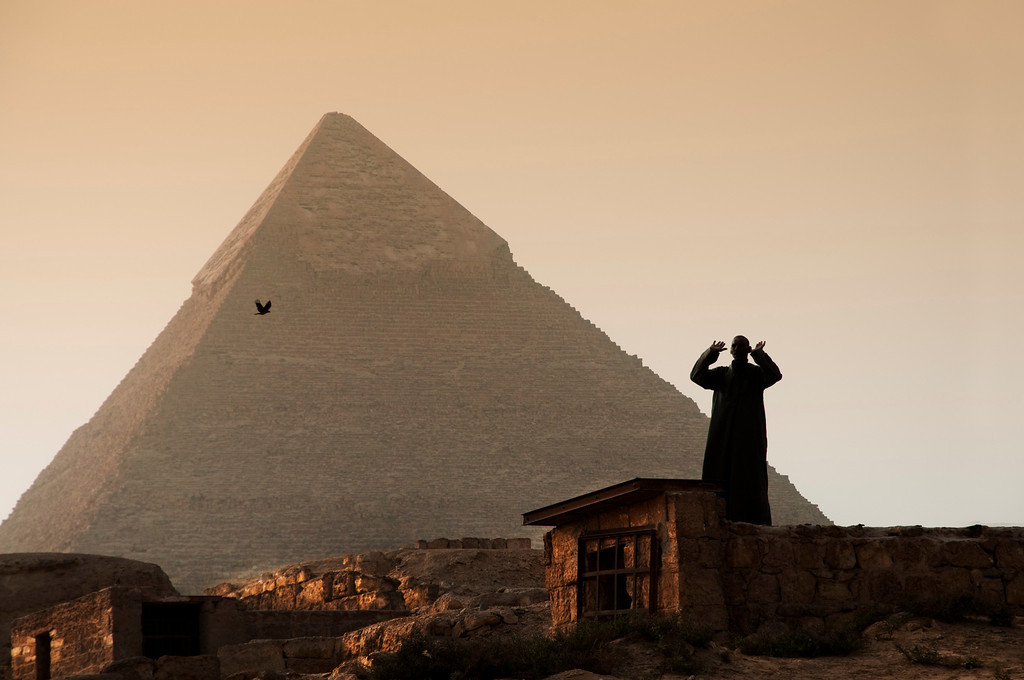 Everyday, we walk past people we do not know: the butcher at the market, the young man carrying freshly baked bread, the young children playing in a narrow alleyway, the old man enjoying a shisha and black coffee and the mother making a living for her family.
While many of us are often focused on our destination, it is often important to stop and observe the colorful life that occurs around us. For, in such observation, one can often find truly simple, yet beautiful, moments.
Here are 27 photographs and their captions by Photito Travel capturing some of these moments on Cairene streets.
1. Hot tea on a chilly desert night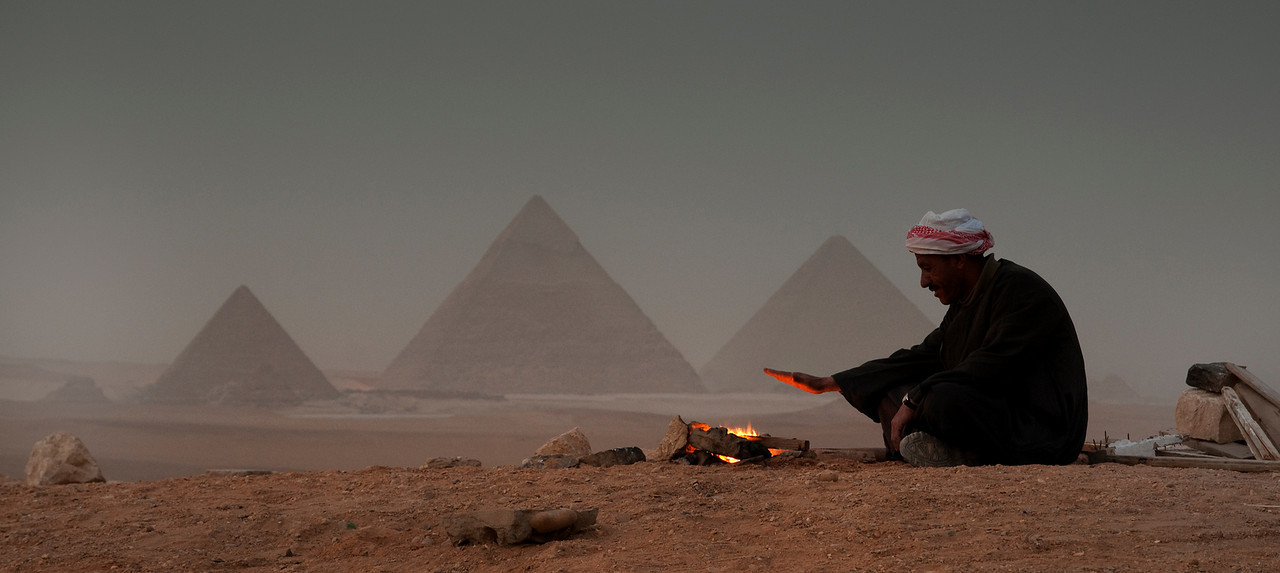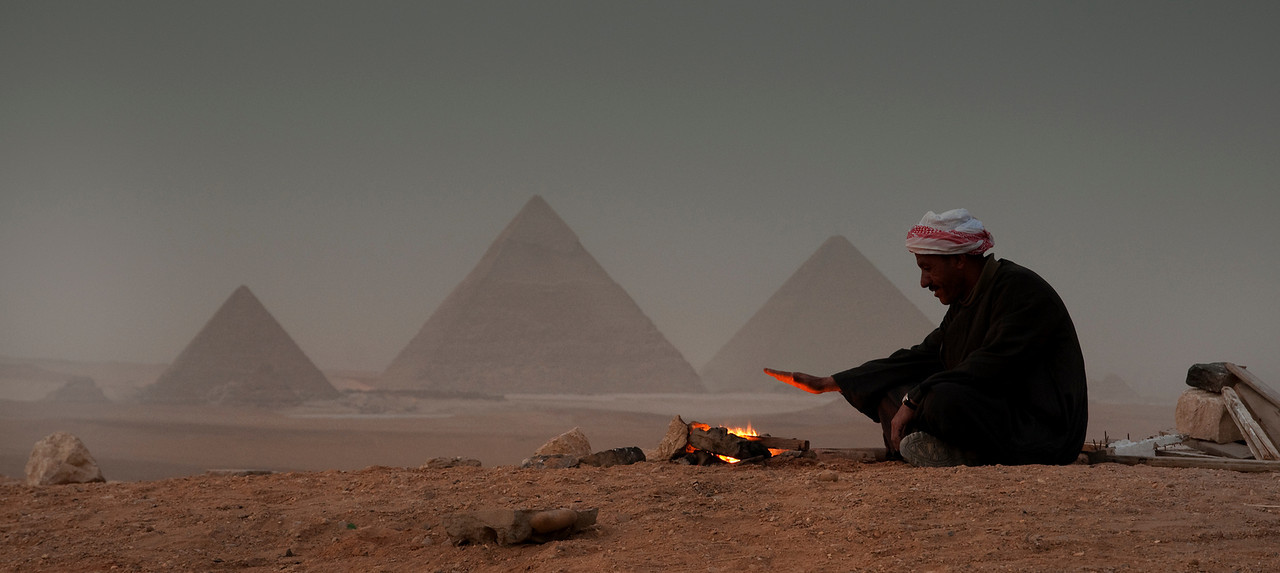 A Bedouin prepares a camp fire with which he will make a pot of tea. A welcomed warm drink on a chilly desert night.

2. History in the background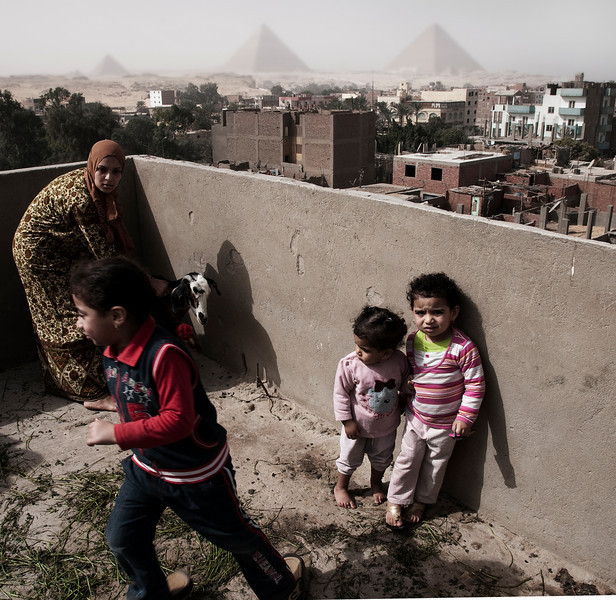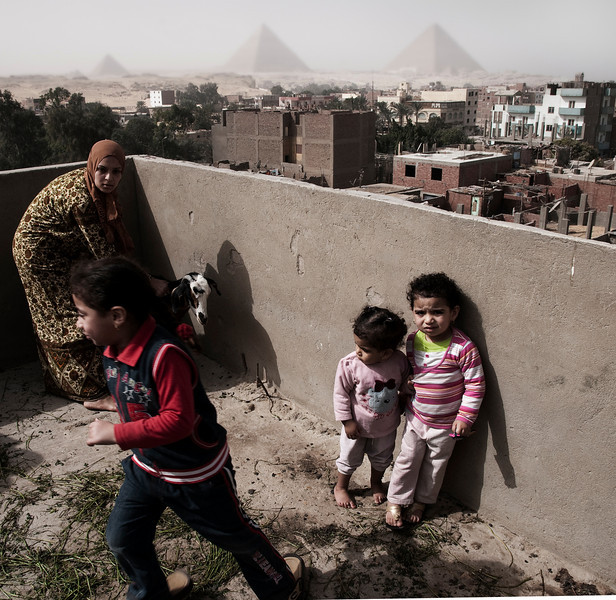 For many of us the great pyramids at Giza are one of the wonders of the world. A magical site that conjures sentiments of a romantic past. For others however, they are part of the scenery always present whilst they go about their daily routine.
3. The spirit of the Sphinx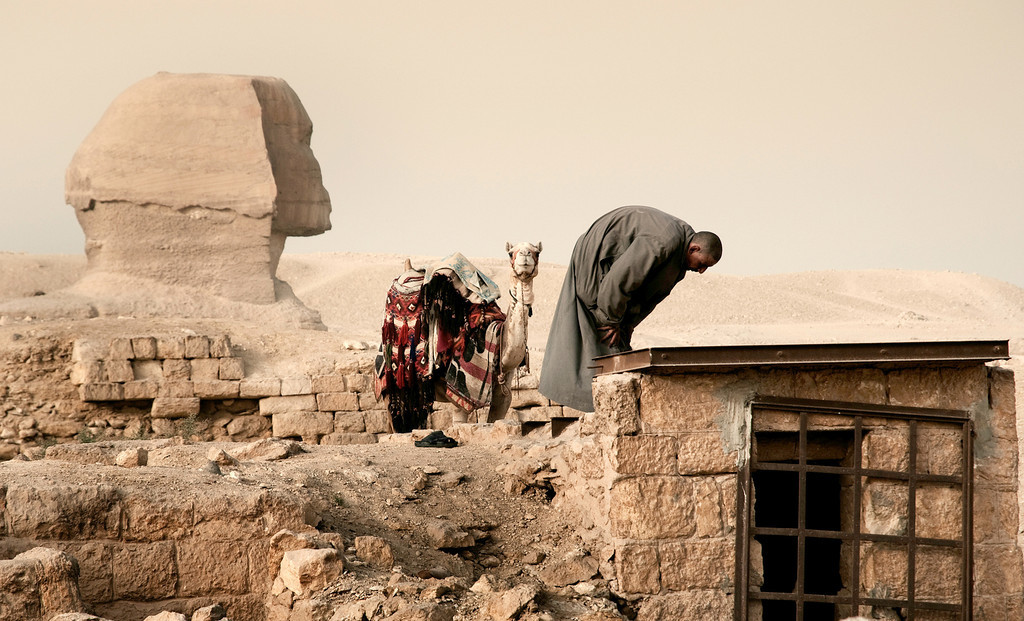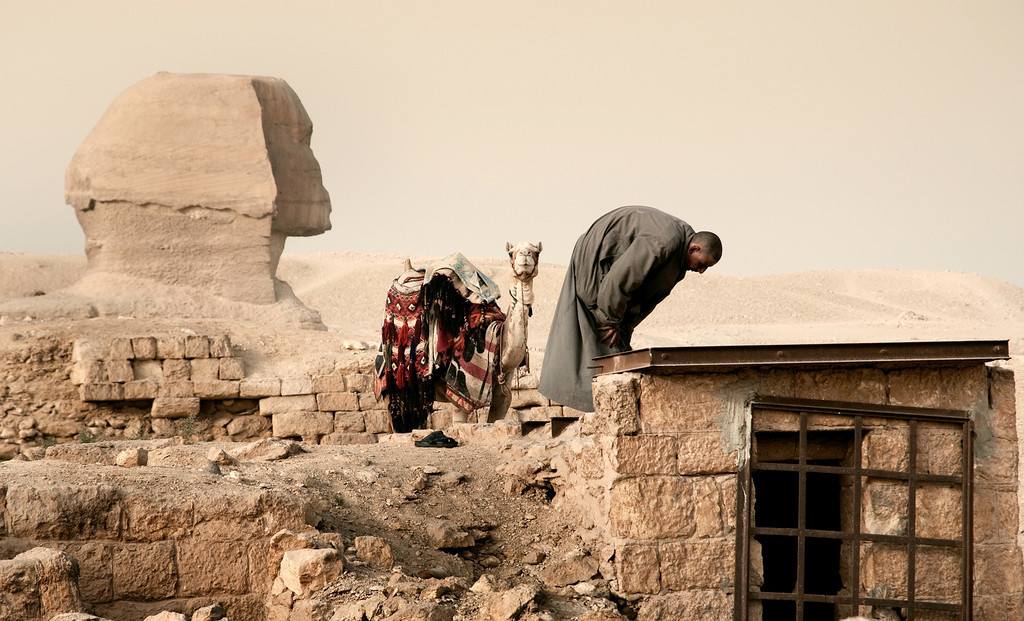 A camel guide interrupts his work in order to pray on the ancient tombs. The Sphinx towers in the background.
4. The concrete jungle


View of Cairo as seen from the Al-Azhar park.
5. Finding peace in a Mosque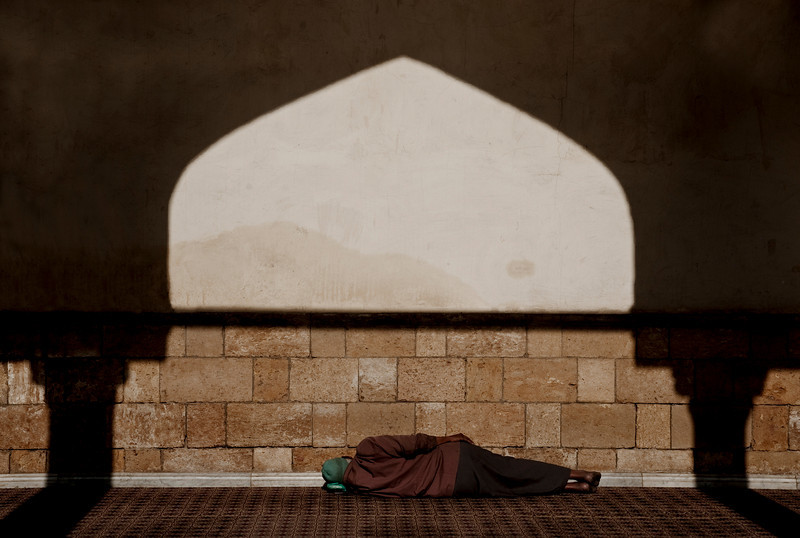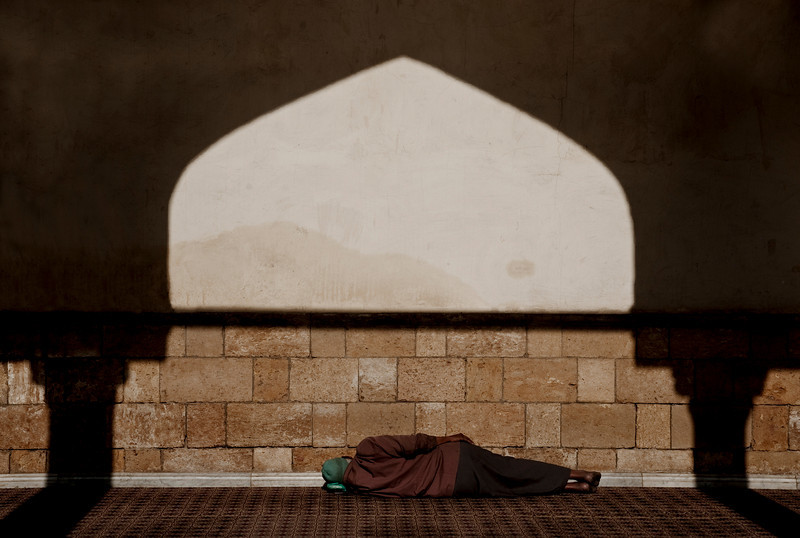 The Al-Azhar Mosque is a haven of peace and quiet, where many faithful come. Not just to pray, but also to escape the busy streets outside.
6. Escaping from the hustle and bustle of Cairo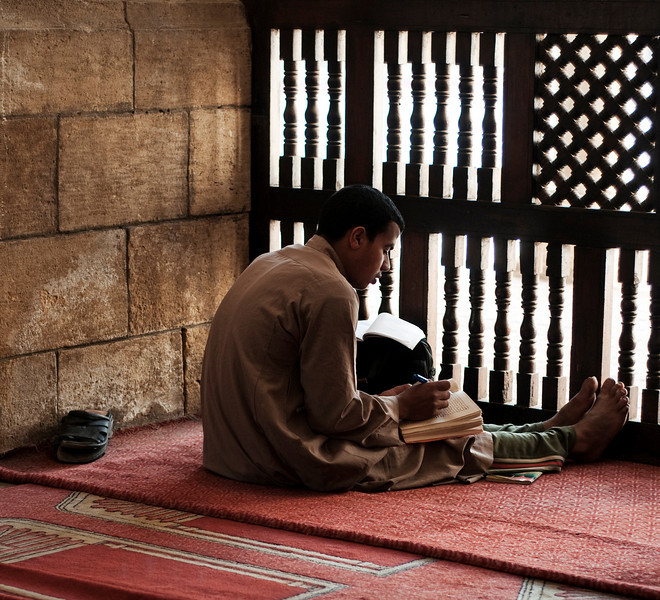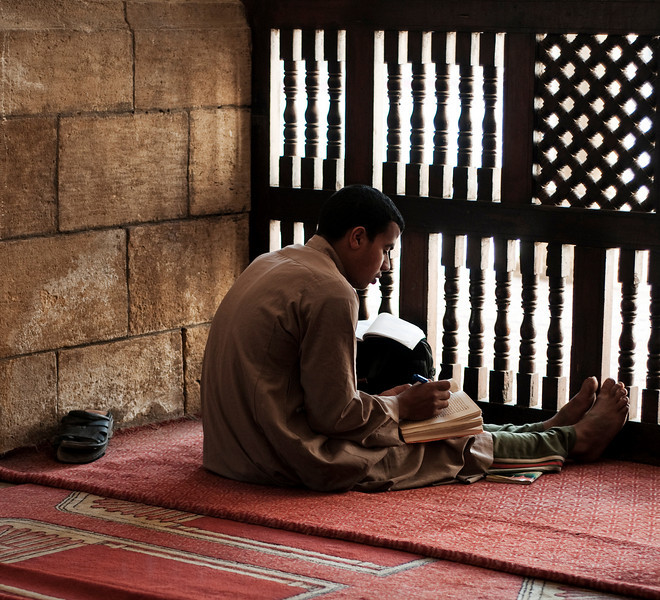 Young man studies the Koran in the calmness of the Al-Azhar mosque.
7. A night out at Al-Azhar Park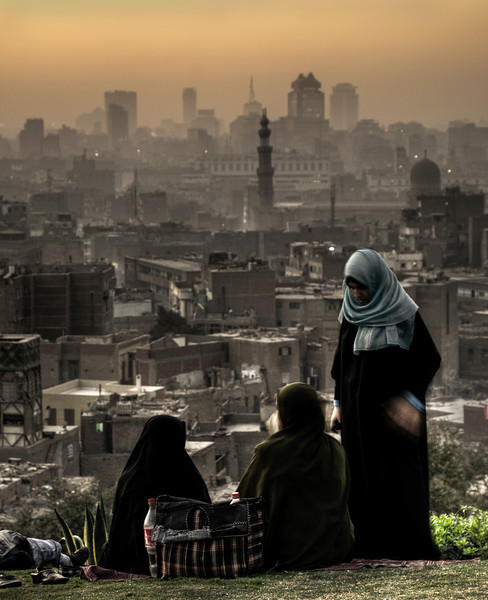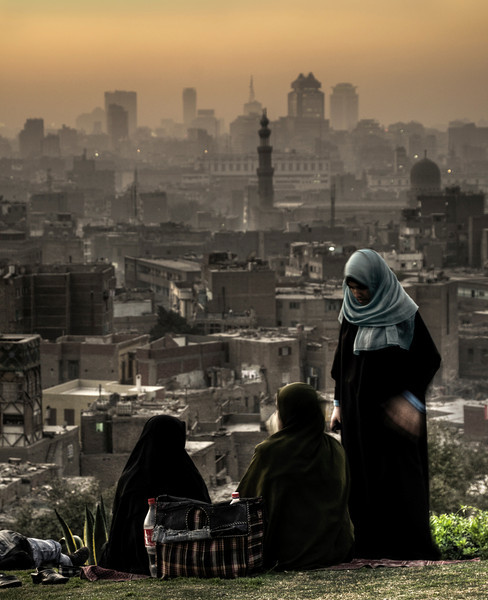 Local women take a breather from the intense noise and smog of this huge polluted city.
8. Finding serenity in Al-Azhar Gardens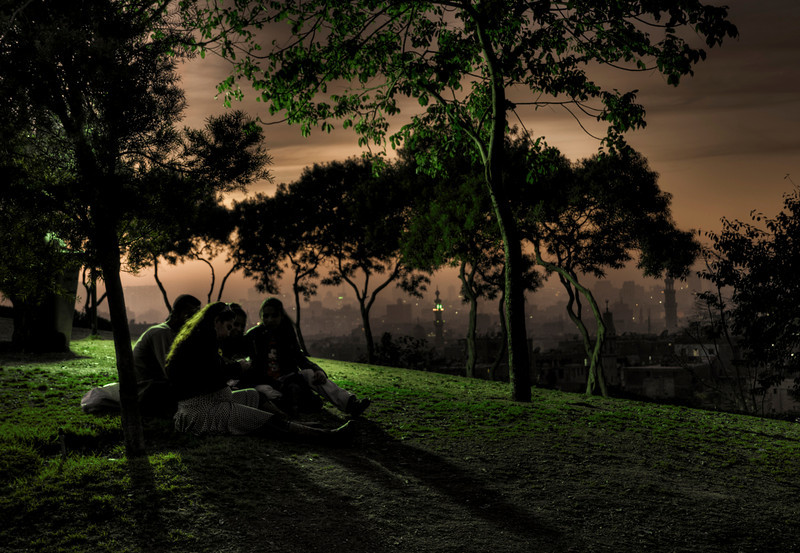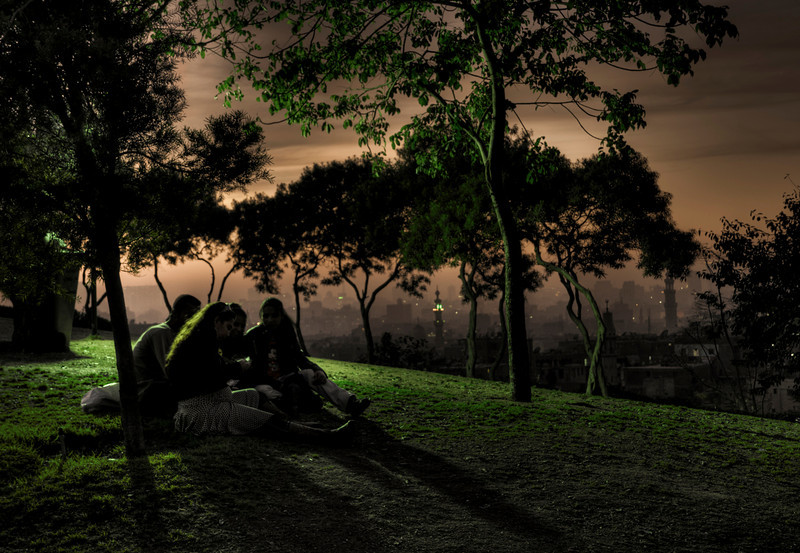 Young Cairenes relaxing in the Al-Azhar park at sundown. The city of Cairo in the background.
9. Like Father Like Son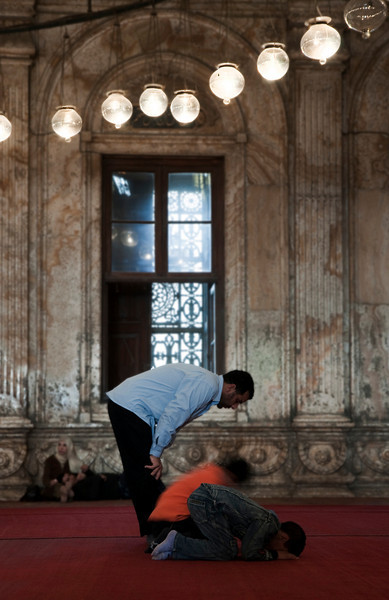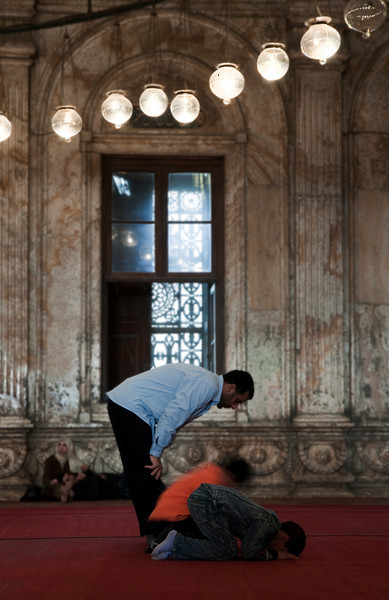 Family praying inside the Mohammed Ali Mosque.
10. Heritage runs deep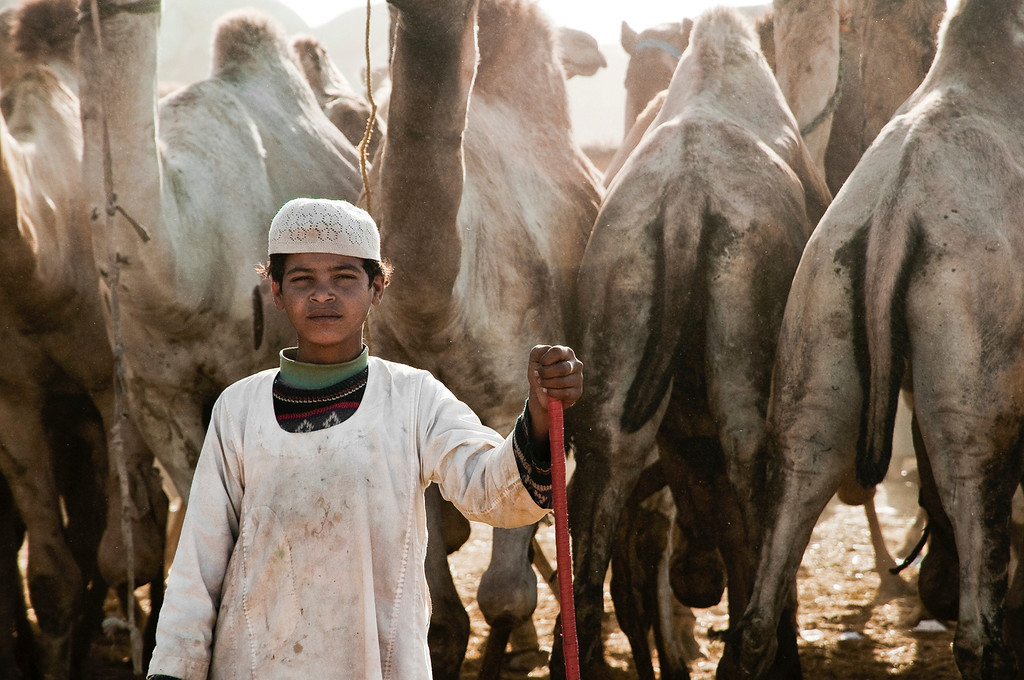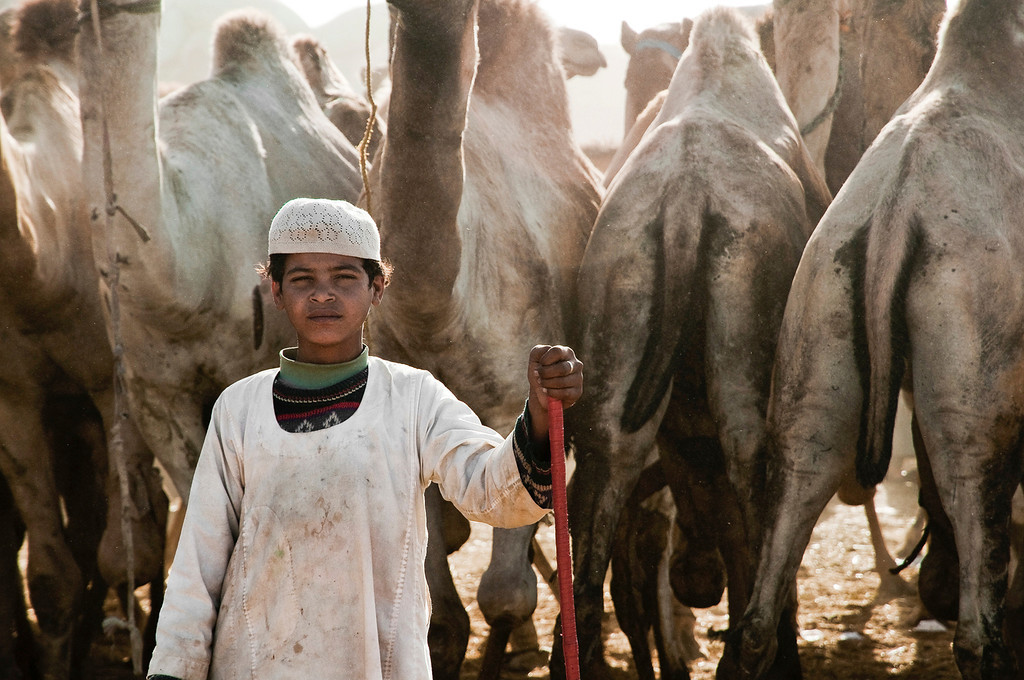 Young camel herder at the Birqash camel market outside Cairo.
11. Silent Pain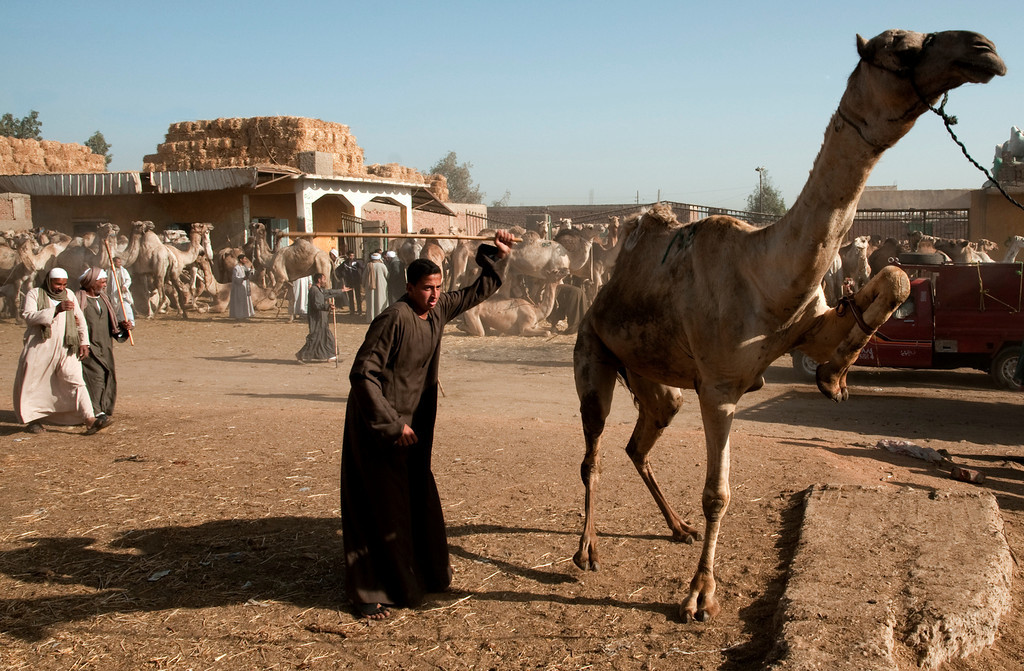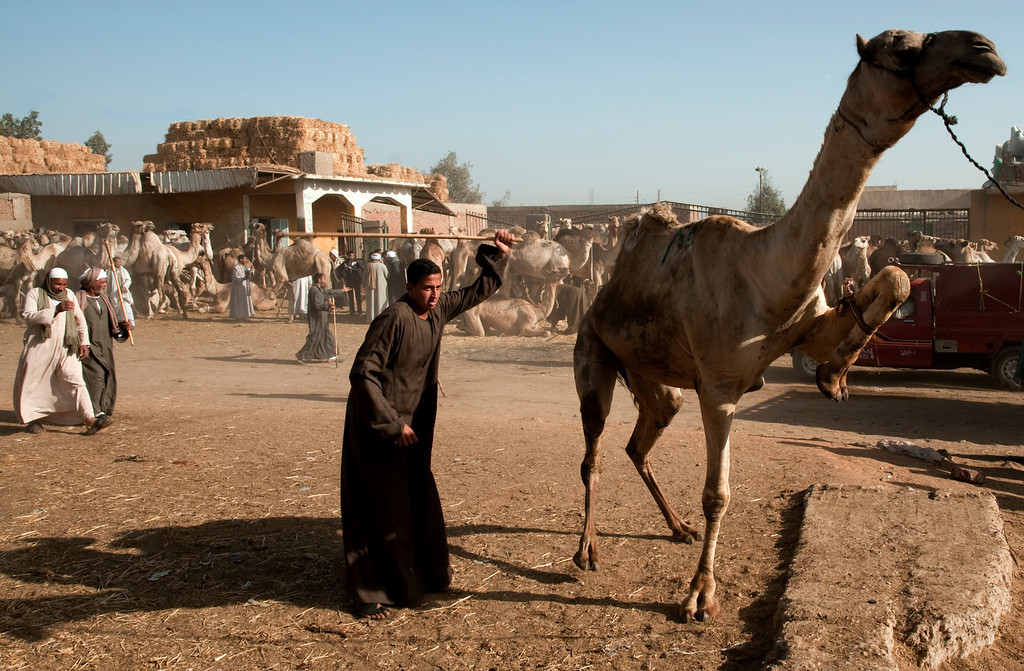 A camel merchant trying to guide a camel back to its enclosure.
12.

The girl next door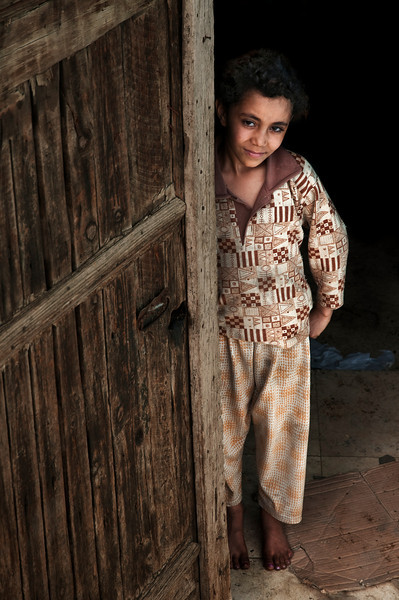 This little girl, like many other Cairo inhabitants, lives in poverty. Her house is located wall to wall with one of Cairo's finest mosques, the Mohammed Ali. Thousands of people walk past her front door every day, most indifferent to her predicament.
13. Juggling at its finest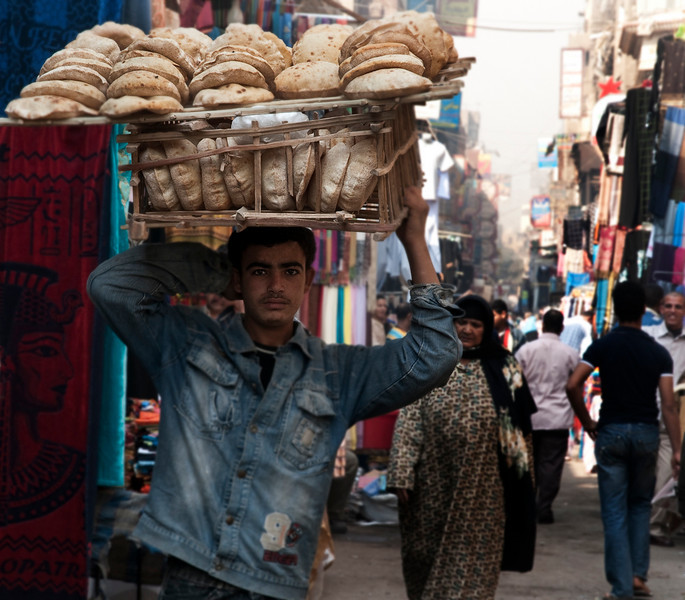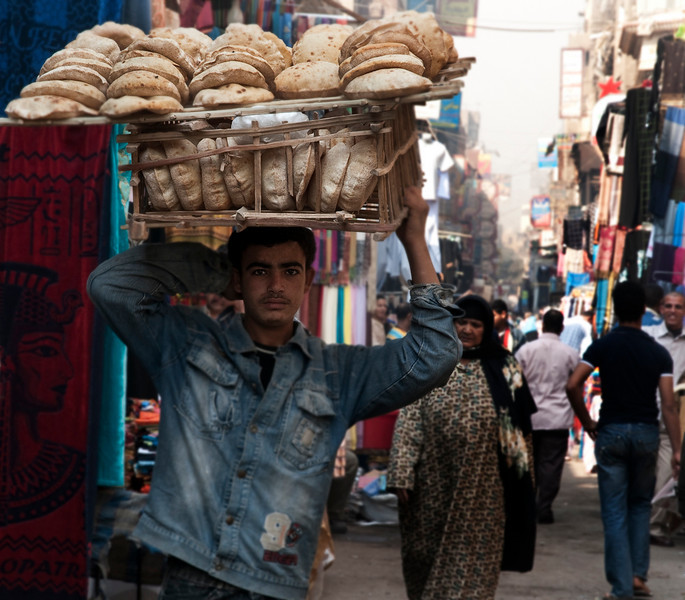 Boy wearing eye liner just like the ancient Pharaohs. He is carrying freshly baked bread from the bakery to the local shops. Khan al-Khalili market.
14. Your local butcher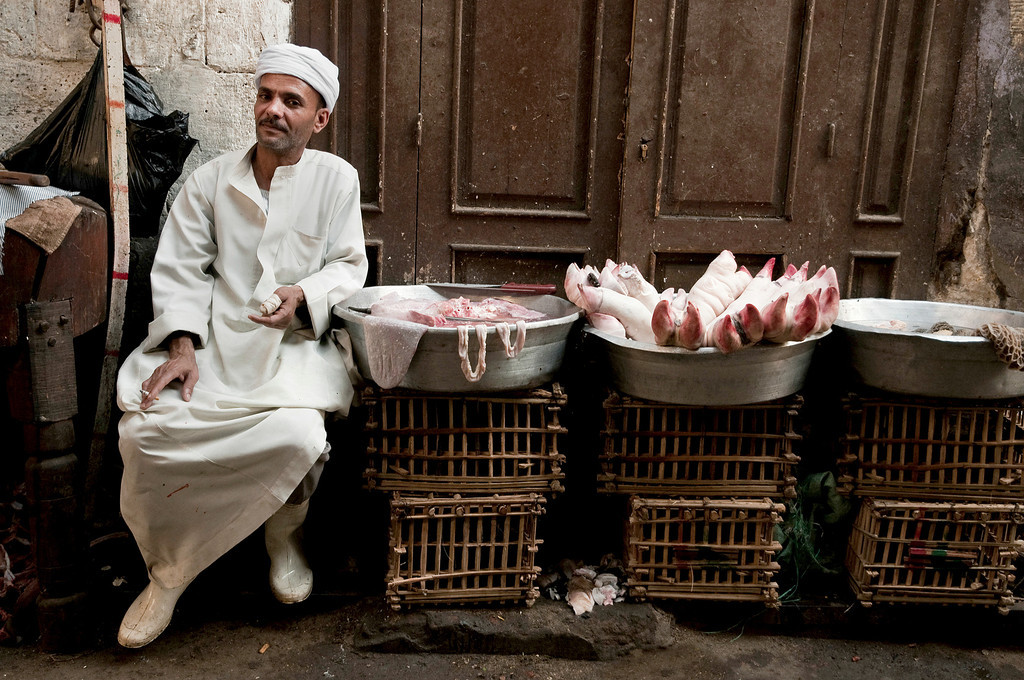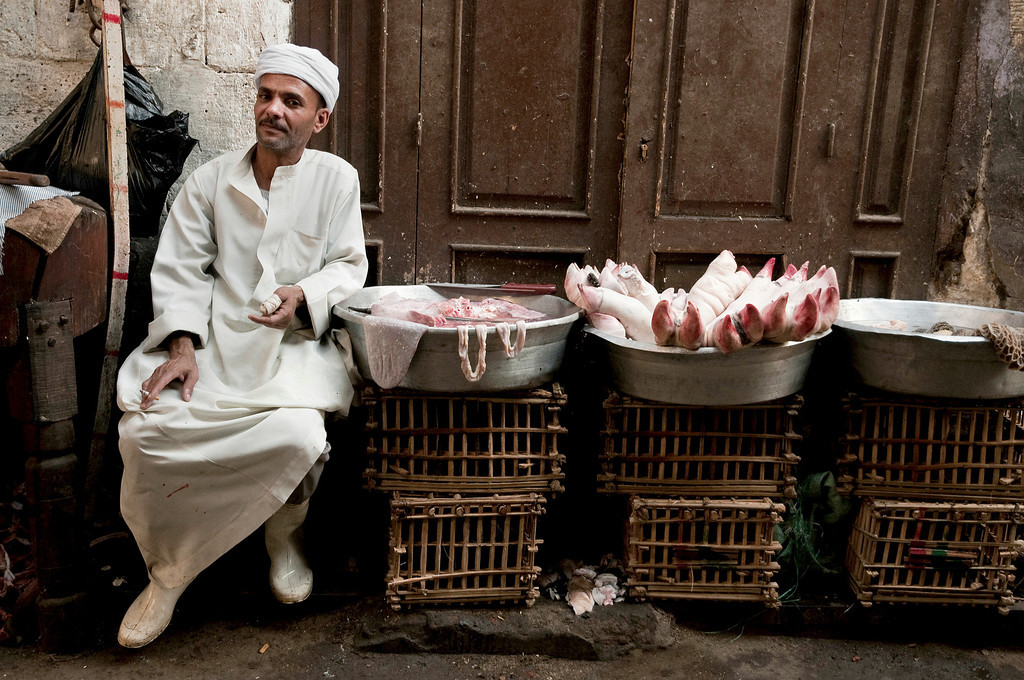 Butcher in a street market behind the Al-Azhar mosque in Islamic Cairo.
15.  Grease, Sweat and hard work
Street scene behind the Al-Azhar Mosque Cairo.
16. Finding refuge in Khalili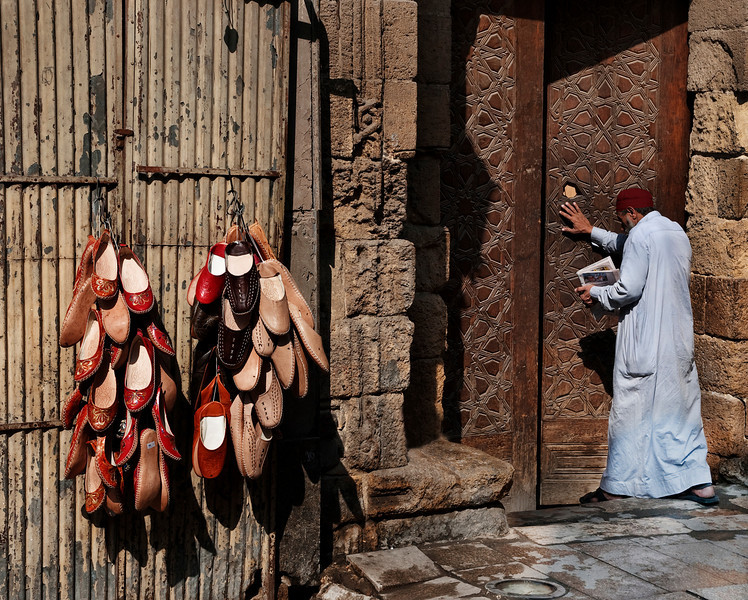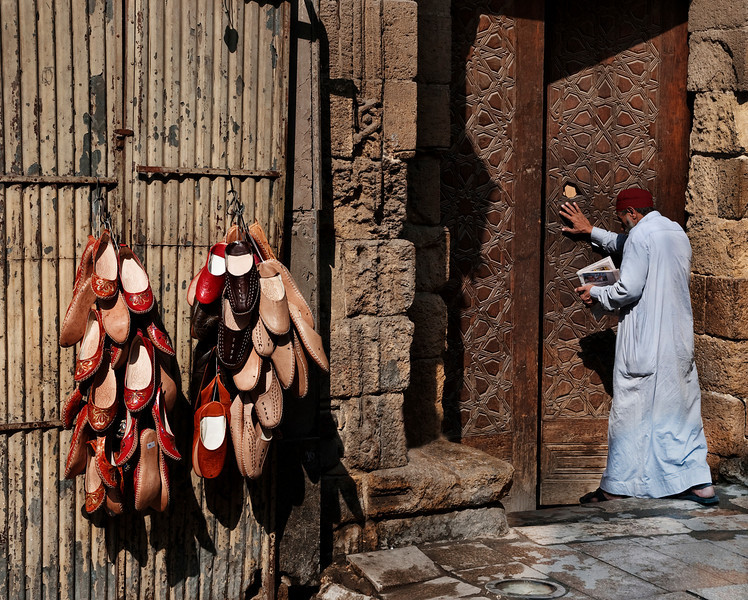 Man entering a mosque in the Khan al-Khalili market to escape noise and heat.
17.  Smoky nights become rituals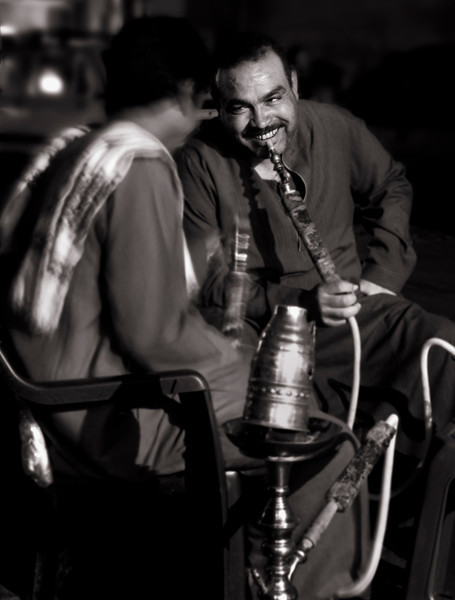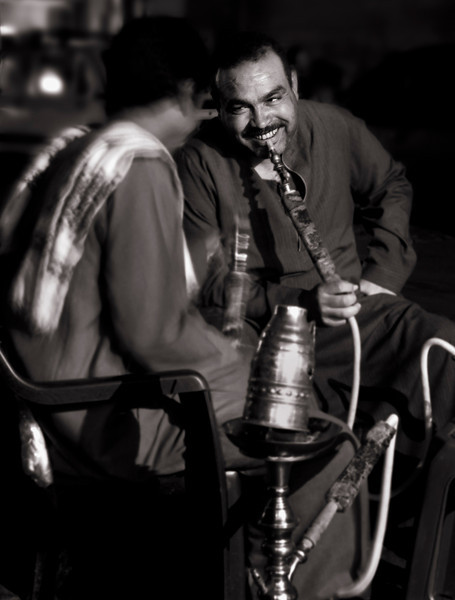 Men smoking shisha (water pipe) in Islamic Cairo.
18. A sight familiar to every corner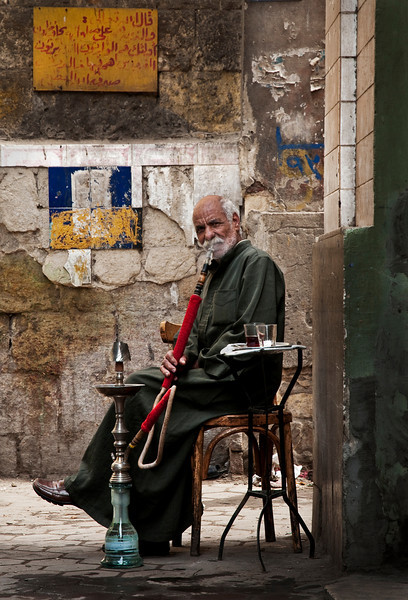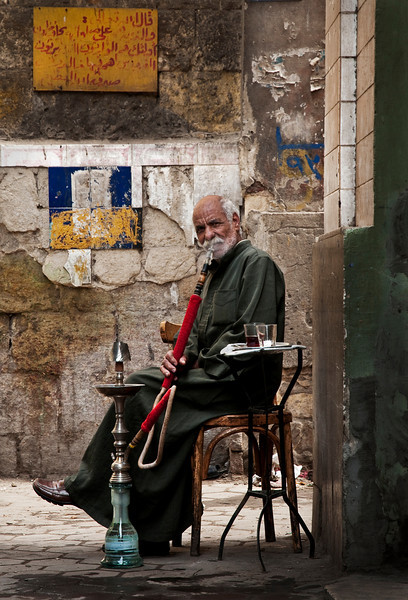 Man smoking shisha outside an ahwa in the Darb-al-Ahmar residential district.
19. The start of everyday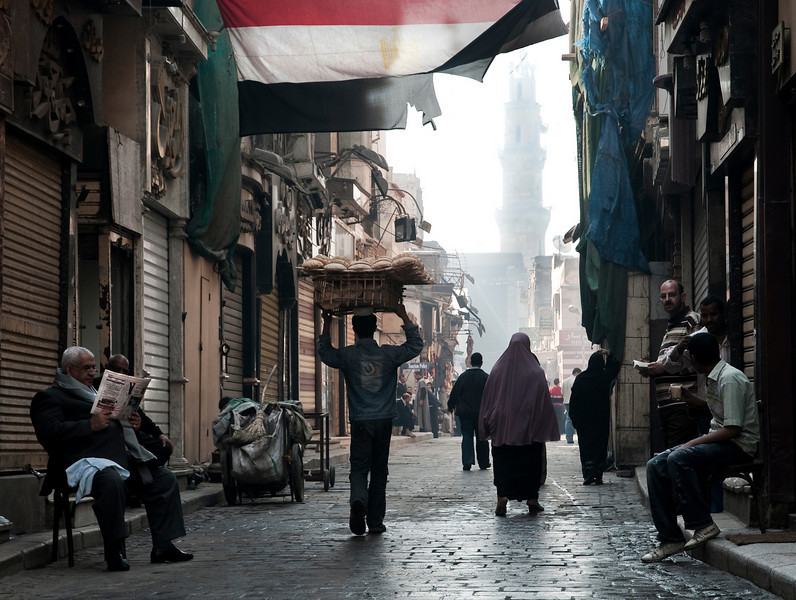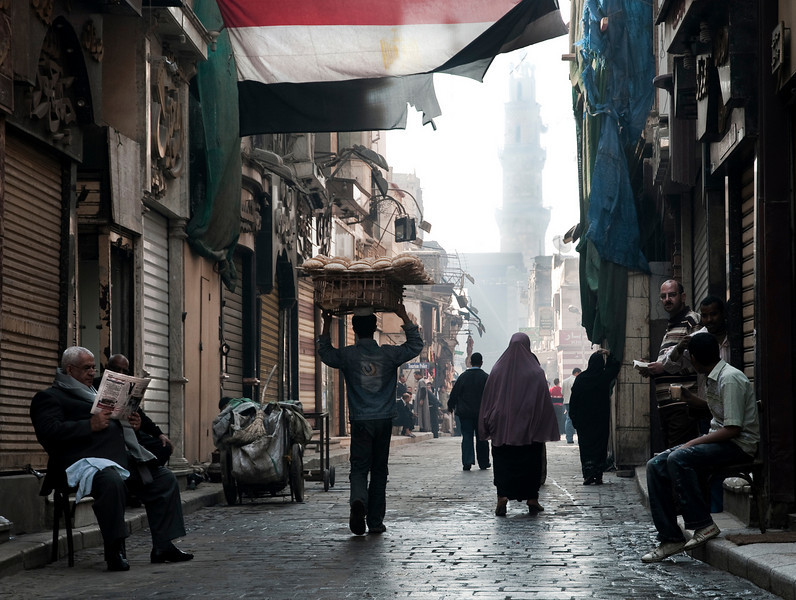 The Khan al-Khalili market wakes up to another day of trading, just like it has done for centuries.
20. fire in the night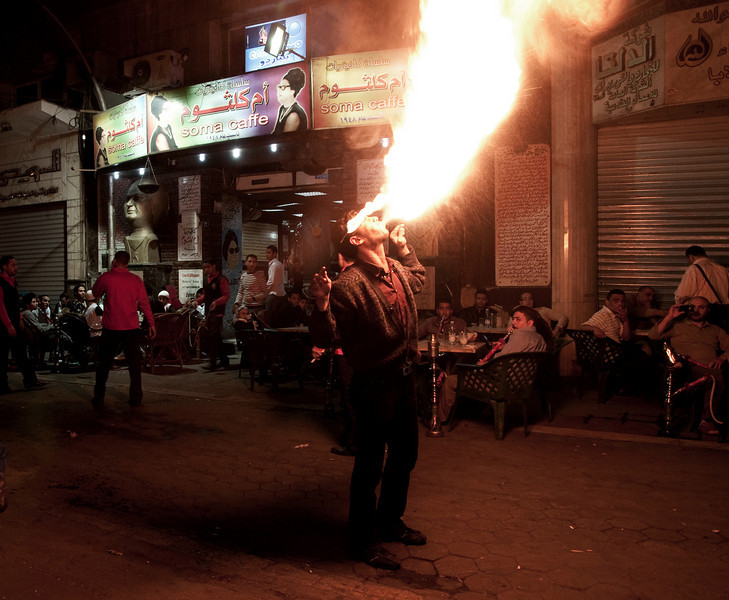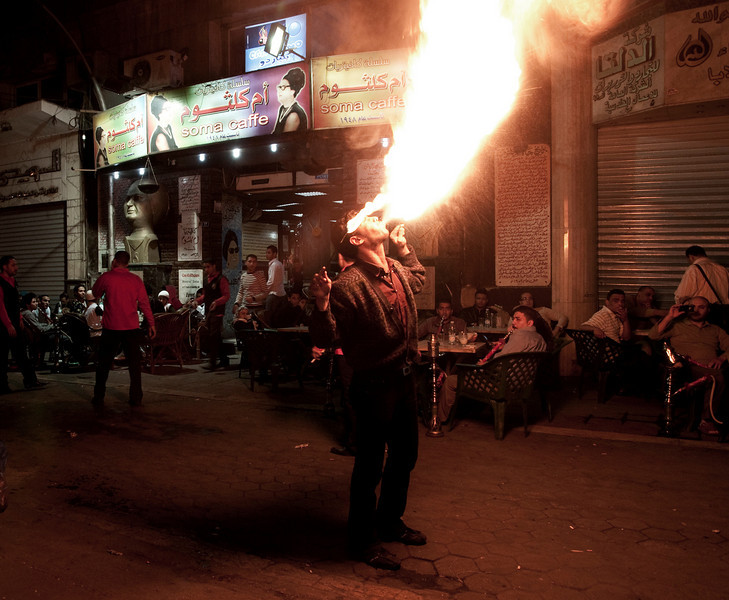 Street performer in central Cairo.
21.

The middle child is always the rebellious one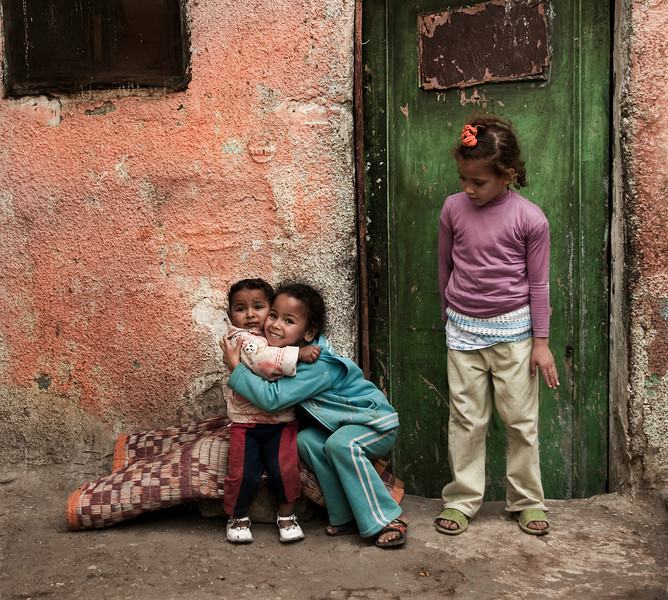 A street scene of three siblings, two of which are embracing.
22. Appearances control us all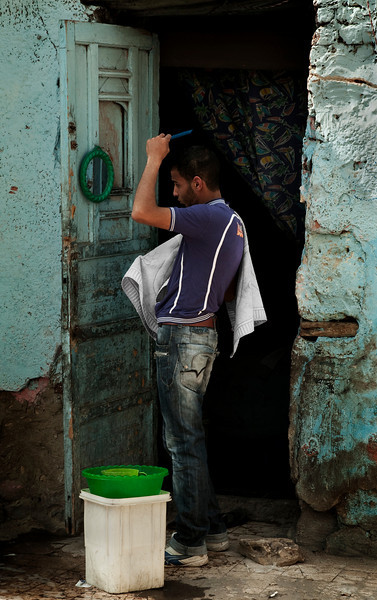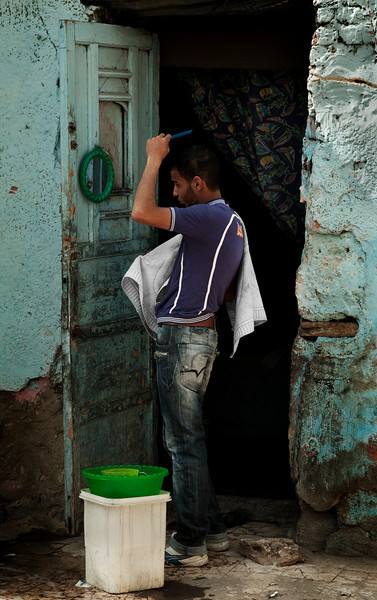 Street scene of a man combing his hair.
23.  A warrior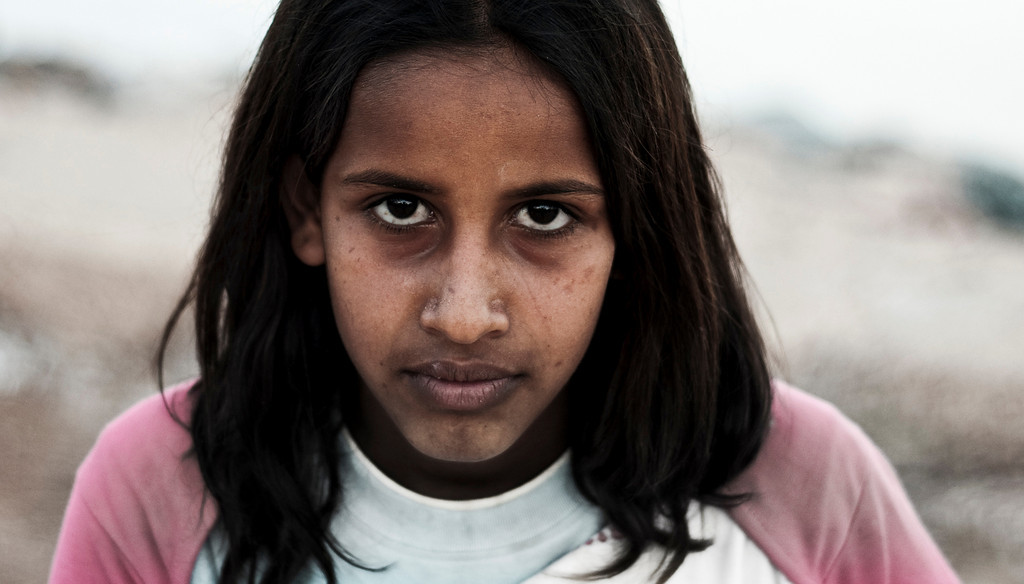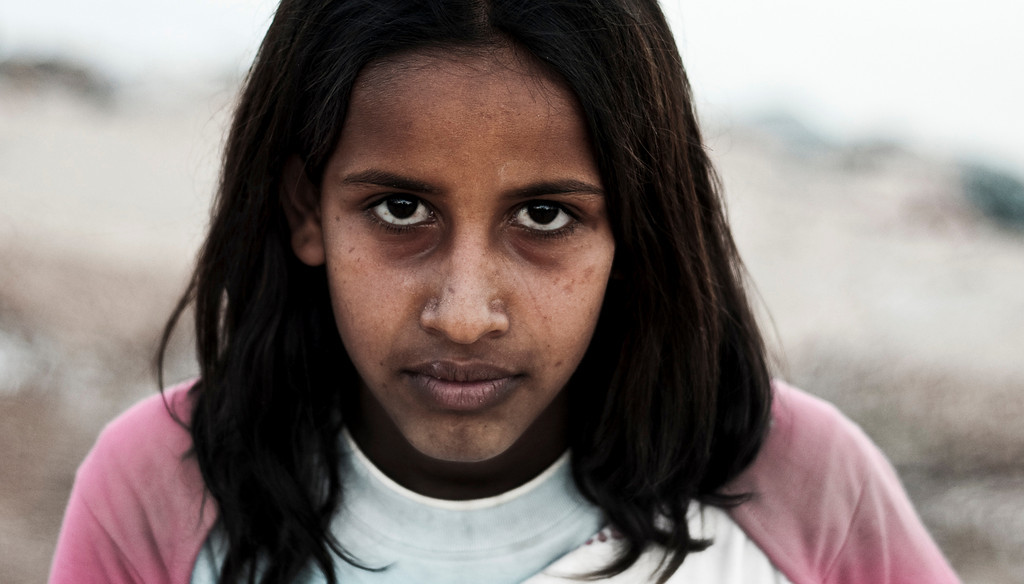 A local girl with a piercing gaze.
24. Drenched in history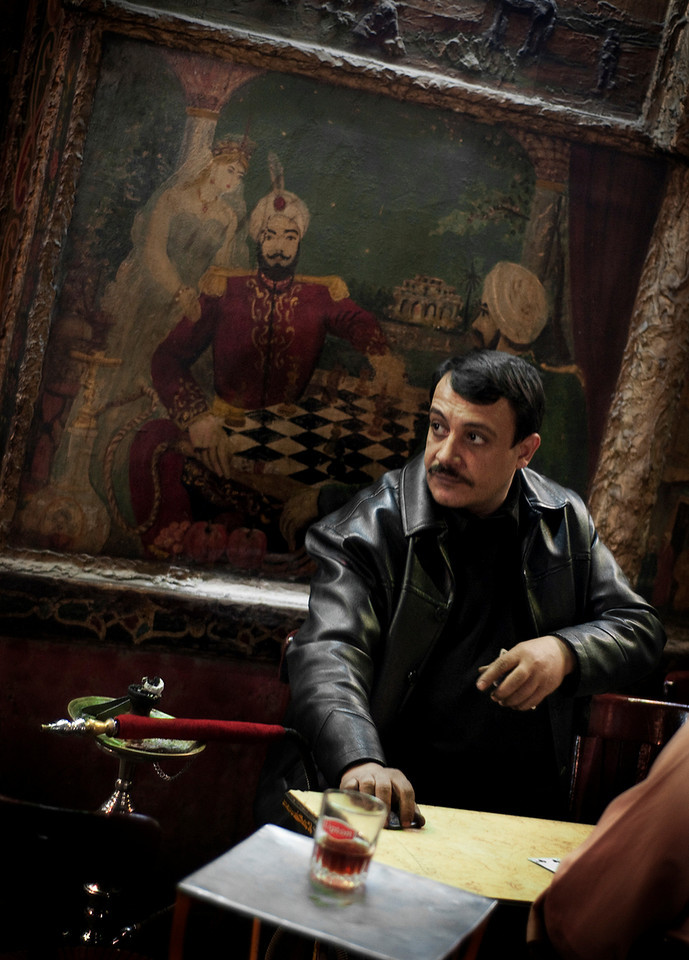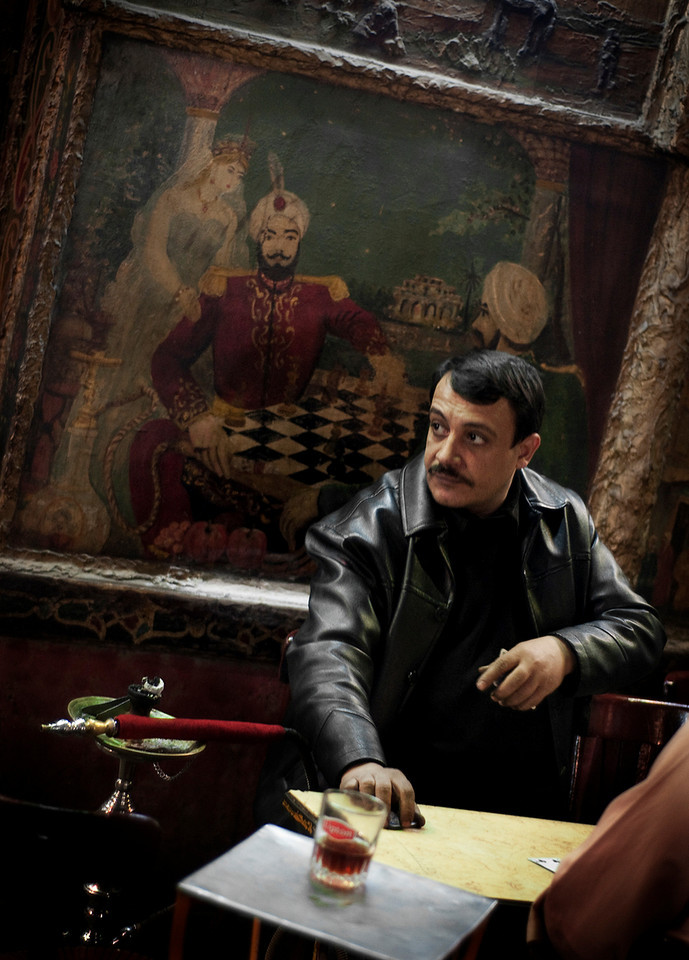 Although Cairo is in many ways a modern metropolis it still maintains its traditions of old.
25. Tradition meets Modernity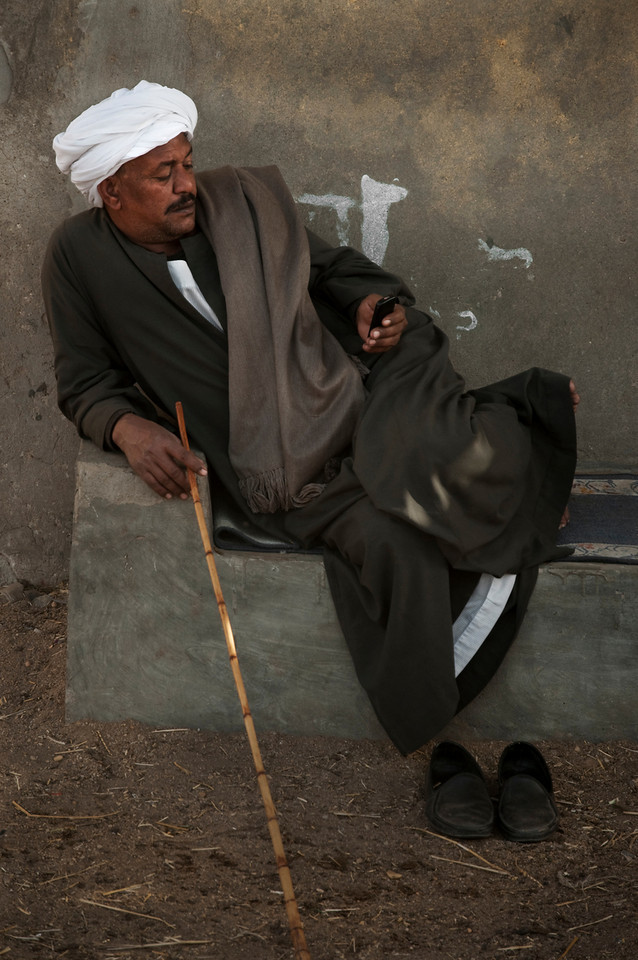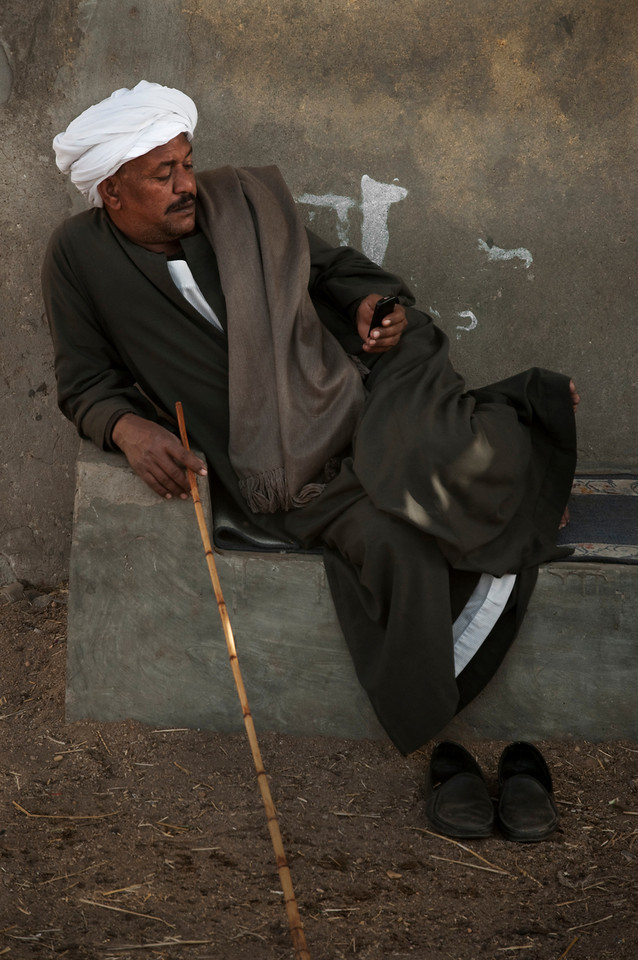 Birqash camel market.
26. Young love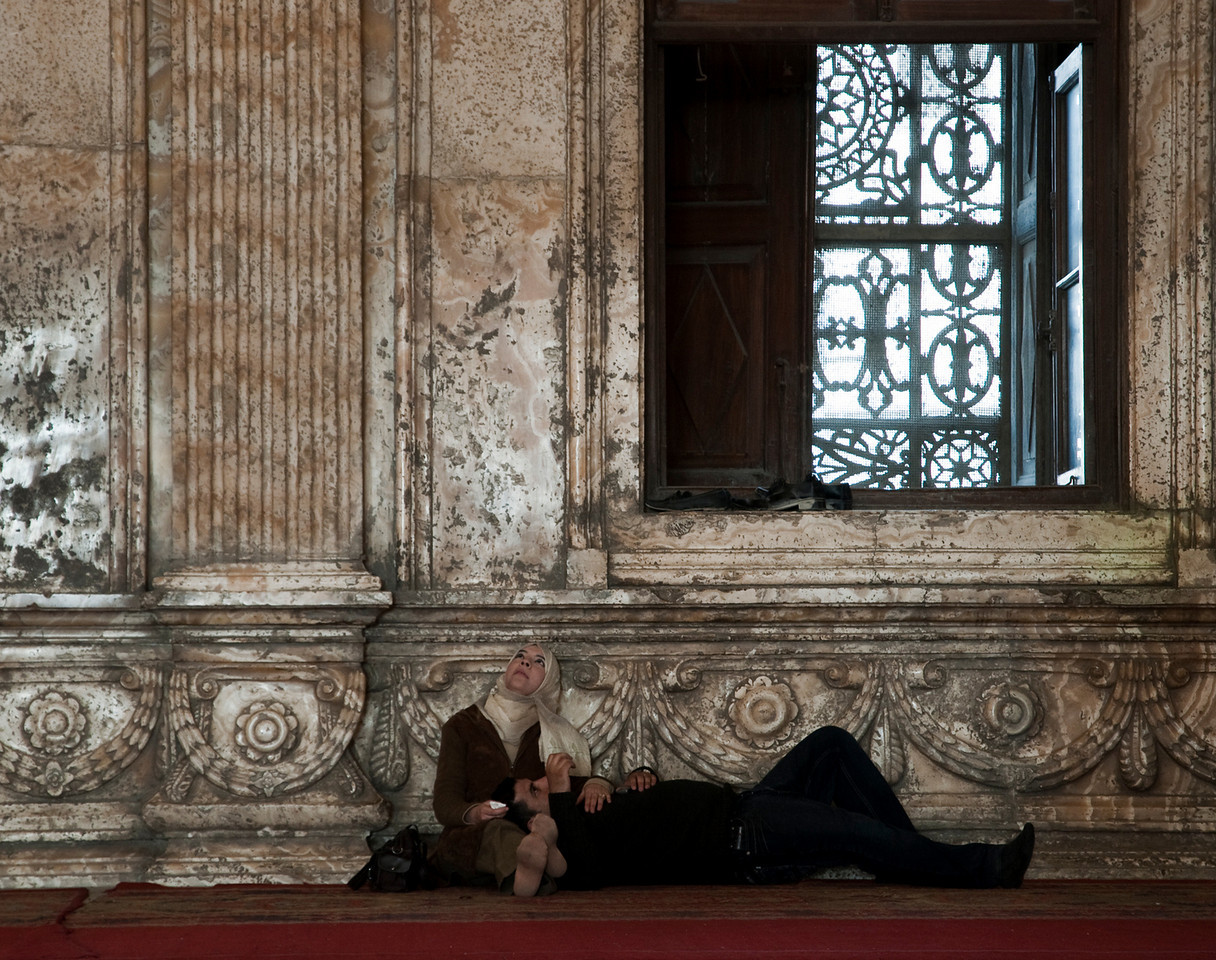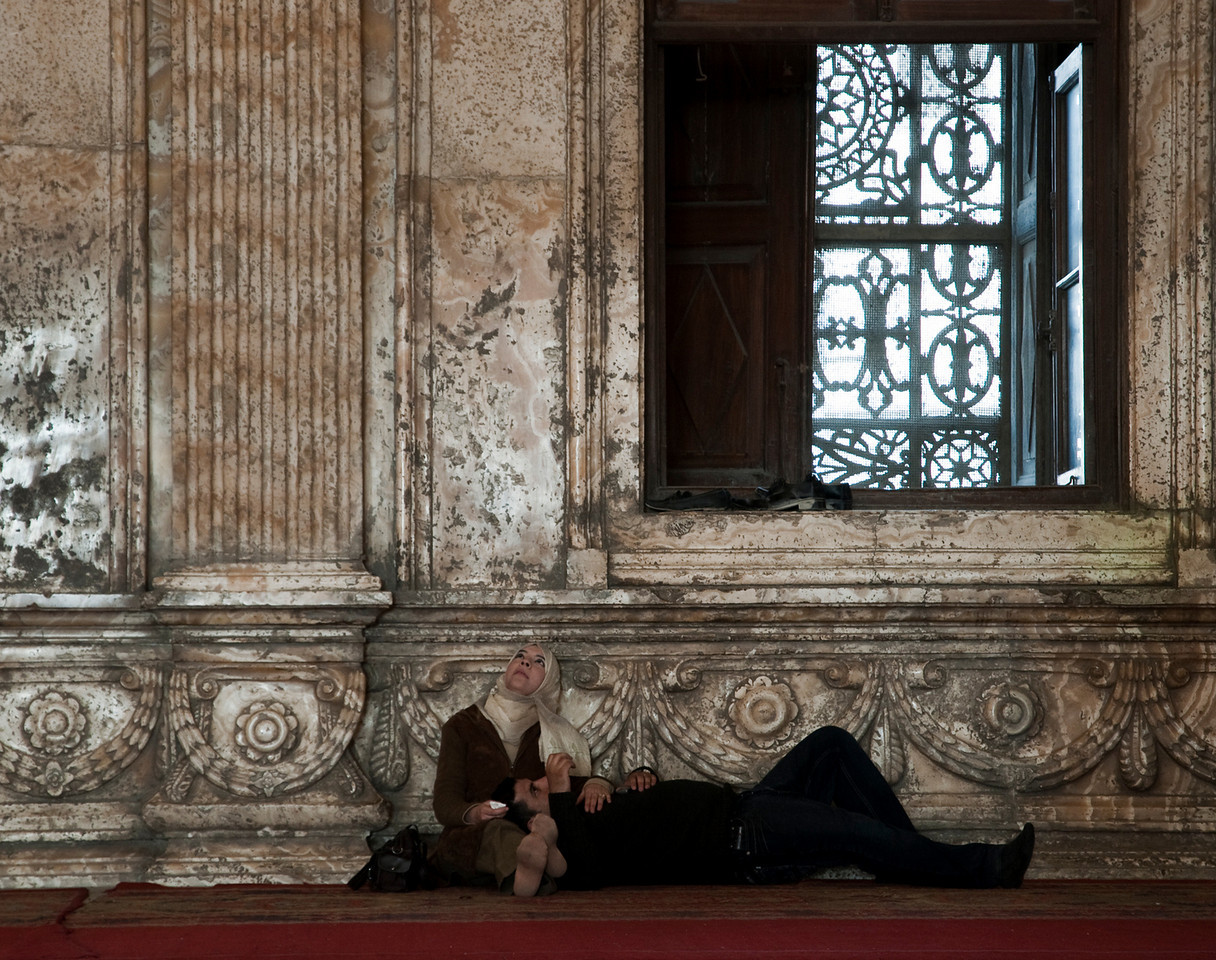 Couple relaxing inside the Mohammed Ali Mosque.
27. A thousand emotions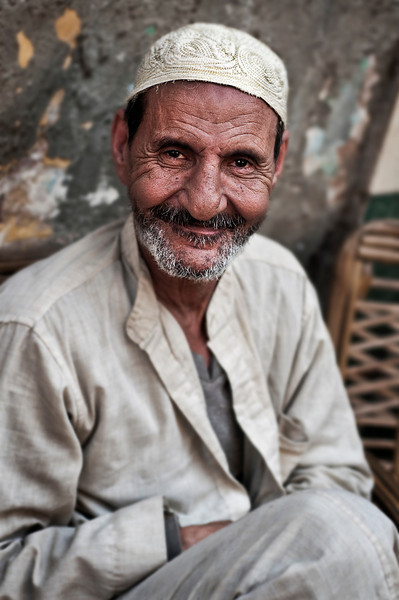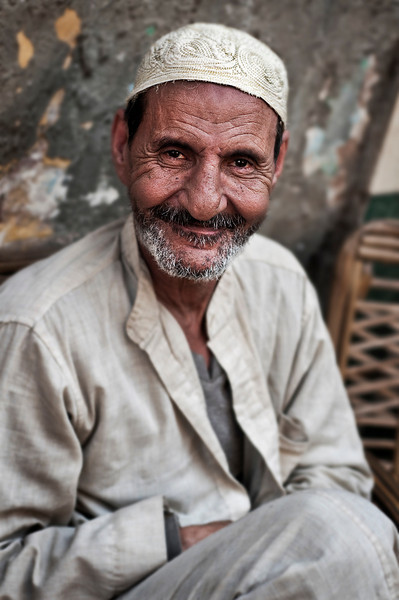 Local man at a street market in central Cairo.
This article was originally published June 20, 2014.
---
Subscribe to our newsletter
---