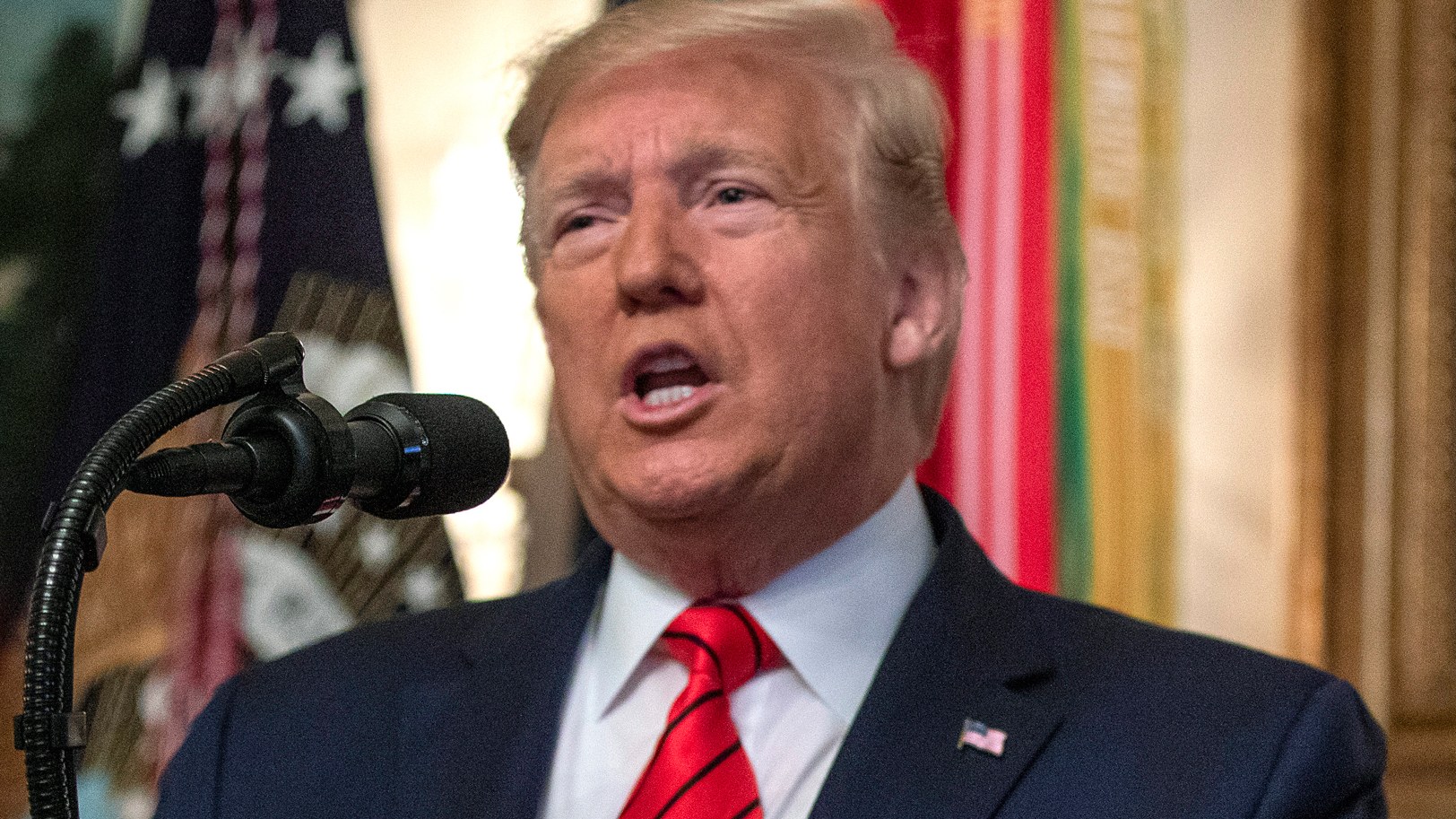 US President Donald Trump announced on Sunday morning that ISIS leader Abu Bakr al-Baghdadi was killed by a US military raid in northwest Syria.
"Last night, the United States brought the world's number one terrorist leader to justice. Abu Bakr al-Baghdadi is dead," Trump said,  "Today's events are another reminder that we will continue to pursue the remaining ISIS terrorists to their brutal end."
Trump later noted that no U.S. personnel were lost in the operation, compared to a large yet unspecified number of Baghdadi's fighters who were killed with him.
Al Baghdadi was chased to the end of a tunnel by dogs, before igniting his vest and killing himself and three other children. "He died like a dog, he died like a coward. The world is now a much safer place," Trump said.
Trump also thanked Russia, Turkey, Syria and Iraq, and the Syrian Kurds for the "certain support" they were able to provide the United States.
US national security adviser, Robert O'Brien, said the operation had been named after Kayla Jean Mueller, who was an American human rights activist taken captive in August 2013 in Syria, after leaving a Doctors Without Borders hospital. She was reportedly tortured and repeatedly sexually abused by Baghdadi.
The news comes after Trump  faced criticism from Republicans and Democrats for withdrawing troops from north-eastern Syria, which allowed Turkey to move against the Kurdish forces in the region and severe US-Kurdish ties.
---
Subscribe to our newsletter
---