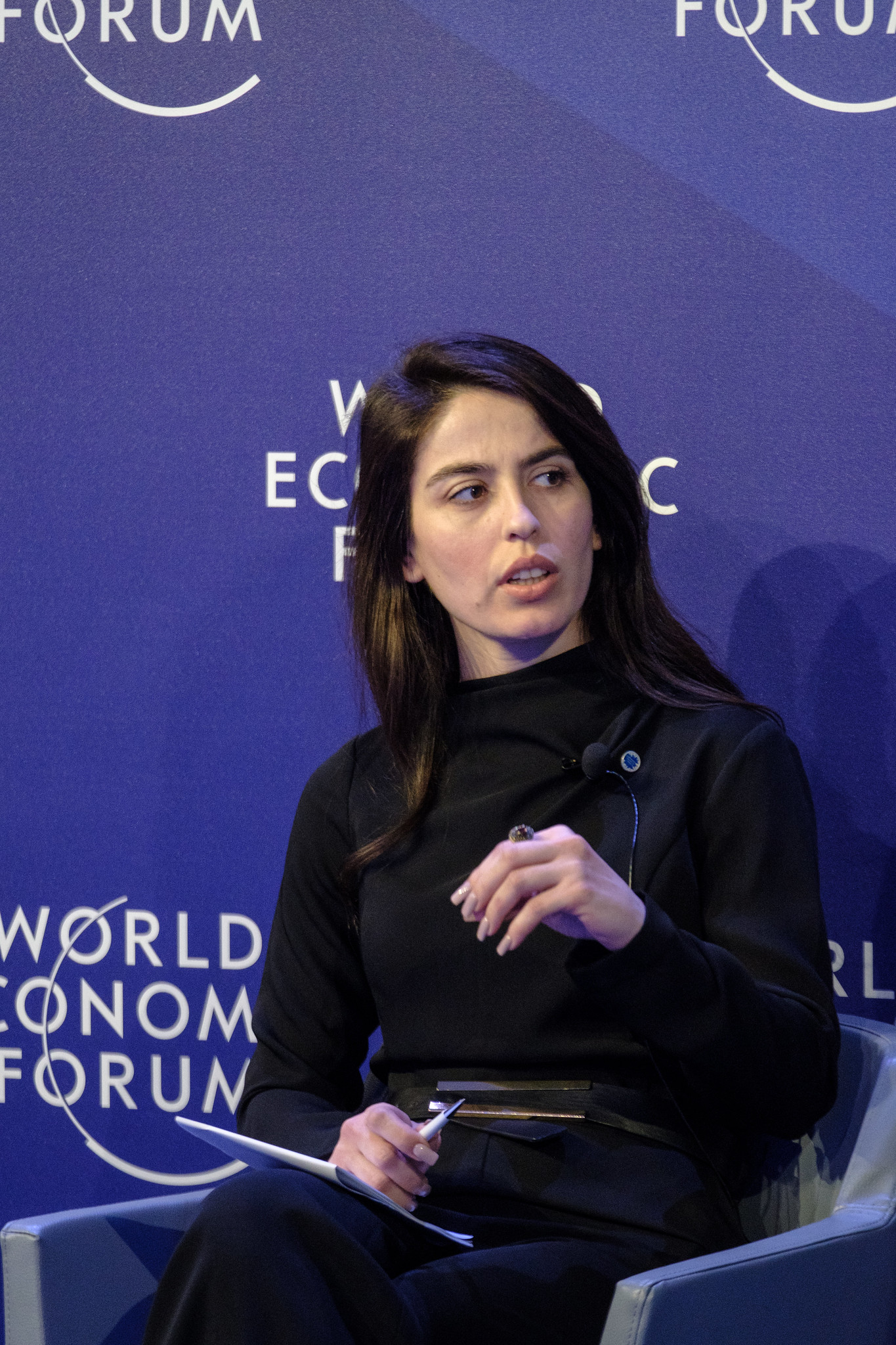 "I decided to do my master's because I didn't like my job, I thought, I want to leave this job, but I don't know what to do, so master's it is! Even the topic of my master's thesis I didn't pick because I didn't know what to do," Iraqi entrepreneur and green architect Basima Abdulrahman recounts.
Fast forward three years and Abdulrahman seems to have picked up a few things along the way. She now knows how to pioneer sustainable architecture in Iraq through her startup, KESK Green Building Consulting; how to co-chair the World Economic Forum (WEF) in Davos, Switzerland; and how to shatter the glass ceiling and walk the corridors of global power by becoming the first Iraqi woman and youngest member on the Foundation Board of the Global Shapers Community alongside Chinese billionaire Jack Ma and WEF founder and executive chairman Klaus Schwab.
Most importantly, however, Abdulrahman knows how to fire up the imagination of the aspiring entrepreneurs and change makers who flocked to Sahl Hasheesh for the 2nd edition of the Vested Summit, the world's first conscious tech summit, where she spoke about her incredible journey from Erbil to one of the world's most influential organizations.  
After graduating from Iraq's Duhok University with a B.Sc. in civil engineering in 2008, Abdulrahman undertook the right of passage that is a corporate career, before pursuing a M.Sc. in structural engineering from Auburn University in Alabama. She then decided to go back to Iraq. "Most of my colleague and fellow Fulbrighters were either pursuing PhDs because they didn't want to leave the US or [were trying to] find jobs and stick around," she explains. "I [didn't] want to stay in the US—I would end up doing what everybody else is doing, I would not be able to create any impact."
The Fulbright scholar decided to take the generally inadvisable step of returning to Erbil during the Iraqi Civil War in 2015. "I would think to myself, why did I decide to come back? Everybody was sticking there [abroad], even my family were telling me not to come back, so I said to myself, OK, that's a personal choice, don't panic, if you want to go back, if you want to leave again, you can, because you decided to come back. You are here," she recalls. "I didn't want to leave the country, I want to stay [in Iraq] because it is [t]here that I need to [effect] change." 
By that point, not heeding cogent advice and conventional wisdom had become Abdulrahman's modus operandi. It was in then-beleaguered Erbil that the civil engineer decided to launch KESK (Kurdish for green), Iraq's first green building consulting firm, to offer the country's developers green design solutions.
"I am passionate about environmental protection, I care about the planet, I care about animals, I care about everything green, and I knew green building is something I want to do, but I didn't not think that I [could] do it myself," she says. "I wanted to work for someone by doing green building, but nobody wanted to [invest in it], nobody cared, nobody actually believed in the concept … [finally], I reached the point where I realized maybe I should do it. If nobody is doing it, maybe I should provide this service [t]here instead of waiting for others."
Launching a game-changing business in that political climate is one thing, but doing it while female comes with its own startup risk. Even in Erbil, the socially progressive capital of Iraqi Kurdistan, the cultural fallout was starting to seep in. "I am working in an area that is dominated by men and I am introducing a new concept, and I am a young person, so these are all points against me. Whoever I am sitting with or talking to, they are thinking, really? [rolling her eyes]. But then once I start talking, all these filters are removed completely and they [start to] see things the way I want them to," she says. "I am able to change this perception because I know what I am talking about, I have the knowledge, I believe in it, and I know how to sell it."  
Abdulrahman has had to overcome more than just prejudices and problematic attitudes. Green building is at its core, a radical form of climate activism, but in a nation combatting political instability, sectarian conflict, and religious fundamentalism, climate change can easily be dismissed as a problem for another day.
"When I started, we still had ISIS, the military operation had just been launched. People would tell me, people are dying a few kilometers away and you are talking about green building!? I would tell them, no, you are talking about the current threat, I'm trying to deal with the future threat … the next ISIS is climate change," she says. "People need to understand that climate change is a political issue, it is a humanitarian crisis, it is a potential [armed conflict], it is going to trigger a lot of problems in the future, [it is going to displace millions of people because of rising sea levels]."
With the global south largely underrepresented in the international climate action movement, the 33-year-old shoulders the double burden of raising awareness about the issue both within and without. Being part of one of the world's most influential economic organizations, Abdulrahman and other young leaders have to contend with the environmental price tag of the industrial capitalism and economic policies that brought us to the brink of ecological collapse.
"As young people, we are going to be at the receiving end of this crisis, so we try to remind decision makers that you are in your place because we picked you to be there, so do your job. You are not just doing us a favor, you are doing it for your kids and your grandchildren. I just try to, as much as possible, deliver the voices and concerns of younger generations to these platforms," she explains.
In Iraq, she is rebuilding a country recovering from devastating successive wars and genocide, and she is doing it ethically and sustainably, and revolutionizing the business culture in the process. In the international arena however, she is speaking truth to global powers. "[Climate change is] triggering problems and unrest in [global leaders'] own countries—even if they are just trying to do their term and leave and just serve their own political gains, or they are short sighted, they will have to think and have to take these issues seriously, even if they themselves as decision makers don't believe in them," she says. "That is what we try to remind them of, politely and as politically correct as possible, but we try to keep this information flowing."
---
Subscribe to our newsletter
---