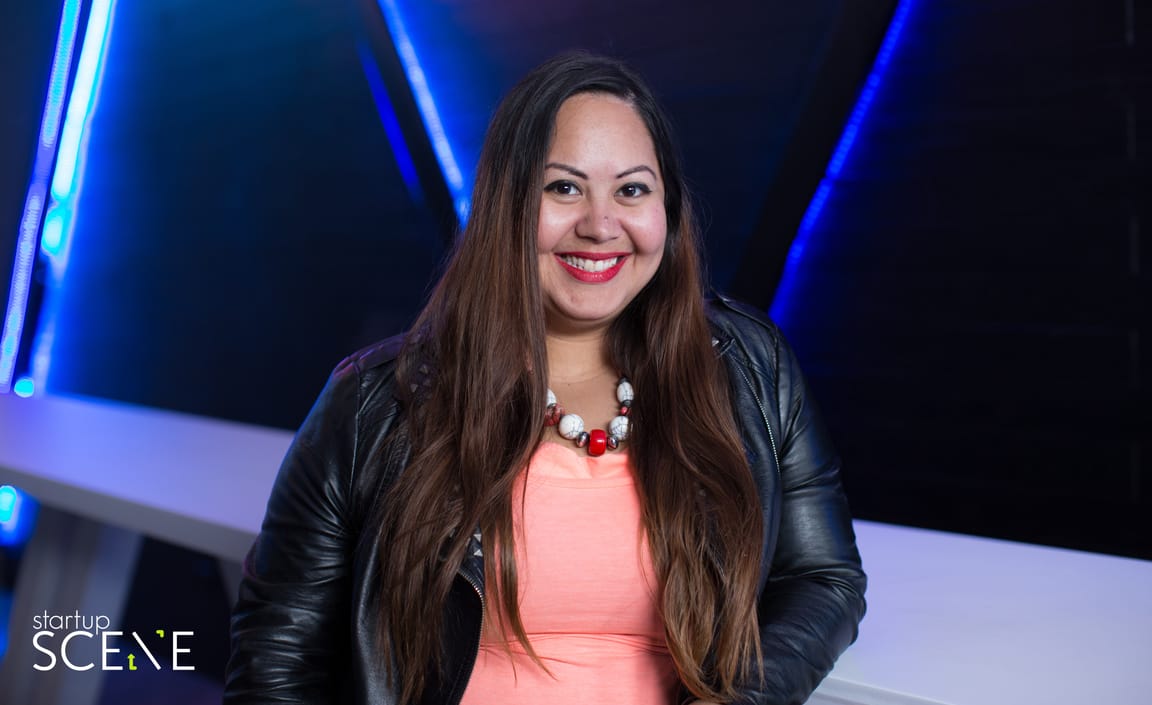 "A million dollars isn't cool. You know what's cool? A billion dollars," Justin Timberlake famously quipped in his role as real-life tech entrepreneur Sean Parker in the critically-lauded biographical drama The Social Network (2010), which dramatizes the inception and rise of Facebook. The film cemented Mark Zuckerberg as a cultural icon, launching him into the global consciousness as the quirky techie with a head for business. 
A few months after the movie's initial release, protests erupted across the Middle East and North Africa, people in Egypt, Tunisia, Libya, Syria, Bahrain, and Yemen were taking to the streets to topple autocrats and demand political change. And although most Arab Spring countries have slipped back into their old chains, a new revolution sprung from the historic protests: the MENA region's startup movement. 
It was in these little business nodes scattered across Cairo that many were proselytized into Zuckerberg's irreverent and disruptive brand of entrepreneurship, despite the film's unfavorable portrayal of the billionaire and of Silicon Valley's tech startup scene. And just like that, The Social Network, inadvertently mainstreamed ruthless pragmatism in Egypt's budding startup ecosystem, which is slowly drifting away from its initially socially-conscious mission as an offshoot of a regional protest movement.
Working to correct the movement's course is Salma El Hariry, the Egyptian business maverick and Silicon Valley veteran behind the Vested Summit, Egypt's and the world's first conscious tech conference. The annual gathering, launched last year, is aimed at building ethical ecosystems to empower startups and enterprises working to solve global developmental issues—from climate change, to world hunger—using technology. "Big problems need and deserve big attention, big money, big talent, and this is the power of conscious tech. The power of consciousness is when you apply the very best business models that are sustainable, and you have conscious founders, then you watch magic happen because you can potentially eradicate these problems," she tells Egyptian Streets. 
The Vested Summit's 2nd annual edition, set to take place in the scenic Red Sea resort town of Sahl Hasheesh from November 9th through to the 11th, will feature talks, workshops, fireside chats, panel discussions, and pitches in three difference tracks: tech, investment, and superpowers. The latter focuses on spiritual healing and consciousness.    
This year's Vested Summit will see some of the world's top experts give talks in their respective fields, including National Geographic's Jason Silva, World Economic Forum Global Shaper Basima Abdulrahman, and MIT Robotics and AI professor and consultant Nikolaos Mavridis. 
The initiative was years in the making, tracing its inception back to Hariry's protesting days in Tahrir Square and years in Silicon Valley, where she relocated following Egypt's 2011 uprising. "The more I stayed in the Valley, the more it disappointed me because it is all of this potential and technology and then you find someone inventing a smart sock to find its pair in the washing machine—all of these 1st world problems," she jokes. "You would find the brightest minds and all of these advanced and exponential technologies not being applied [to solve] problems that are actually existing today… What about the people that don't have access to healthcare and education? What about where I come from?"
To address the issues that hit close to home for her, Hariry launched PitMe Labs, an accelerator focused on MENA startups, in 2013 to secure mentorships and investment and business development opportunities for the region's entrepreneurs. "I am proud to have been one of the very first people to put Middle East innovation on the Silicon Valley map because, at that time, the only conversation when you say you are from the Middle East or Egypt was, is it stable? Is it safe? Are you guys not riding camels anymore?" She remarks.
But conversations didn't always translate to awareness, and Hariry realized it wasn't enough to grant access to a select few startups from the region, which inspired her to move back to Egypt in 2015 to help develop the ecosystem from the ground up. "I would go to a lot of hubs for training, in Sohag, Zaqazeeq, Mansoura, Beni Suef, etc. and I would find very bright techies that are very talented, that want to work on [solutions to the developmental issues facing Egypt], they just lack access to the tools, the knowhow, the investment opportunities, they lack the access that Silicon Valley basically has," she recounts. "A founder over there just comes up with an idea overnight and [they get] angel investment opportunities, exposure, and media, but a person living here, or who happens to be born elsewhere, doesn't have the same access. It's just not fair. I had to do something about it."
In her search for answers and solutions to Egypt's stunted growth, Hariry and her team of researchers and co-founders stumbled upon the fundamentally inequitable and skewed structure of Egypt's startup ecosystem, and its many class barriers. "There is definitely a class issue … [Investors] say they want innovation, but when something super innovative comes their way, they're like, oh [these kids] don't have the Ivy League stamp and they're not that well educated, so it's probably not going to work out," she explains. "People in Silicon Valley and the elites in our societies do not have the motive to solve these [developmental issues] or address them because they're not aware of them, they're not living them, it's not part of their reality, so you need to empower those that are actually living these problems and are motivated to solve them." 
Hariry founded the Vested Summit to address these very issues, with itineraries specifically designed to motivate, inspire, and champion the underdogs, those who feel least represented in Egypt's startup scene. "I have been seeing some very bright kids, people who are self-taught, who spend hours teaching themselves something, wether it is AI, VR, or AR, they're just super curious about the future," she says. "We exist to give them a podium, to give them a place to shine, and a place where they can really innovate and help address these problems. Let us worry about the rest, about the funding and the legalities and so on." 
With startup culture's alarming rapprochement with the global establishment—most shining example is Facebook's repeated data and misinformation scandals, can the movement maintain its moral luster? Can it keep its grand promises to those who were lured into entrepreneurship as an alternative to the 9-to-5 existence, to those who consider it more of a lifestyle choice complemented by some The Social Network-inspired mannerisms, as opposed to a desire to innovate and pioneer? "People talk about innovation as if their opinions were facts, and because we don't have critical thinking, these kids come to these events and they think that that's what they need to do, the experts told them to go and start a business, so maybe they should be doing that," she remarks. "I always say, meet me on the technology road, at the corner between passion and purpose. So if it is not your passion, and you don't feel it in your heart, then it is not adding meaning to you, and you shouldn't be doing it." 
In the age of moral absolutism and call-out culture, Hariry's work and that of other socially conscious entrepreneurs around the world may not be radical enough for some, but it sure is progressive. Can community-based business, ethical enterprise, and conscious tech unmake the world's structures of inequality? Can they make a million dollars cooler than a billion dollars? Hariry believes they can. "We ask our investors, what have pursuits of money done for people? After a while, it's not fulfilling anymore, and I think capitalism is dying in that sense, people are realizing that more of something does not yield more happiness," she says. "People work jobs they hate and careers they're struggling with, building from a place of fear…and it's fueled by capitalism, it's kind of like an energy exchange between the two. We need to raise people's vibrations, awareness and energy levels to a more loving place."
---
Subscribe to our newsletter
---