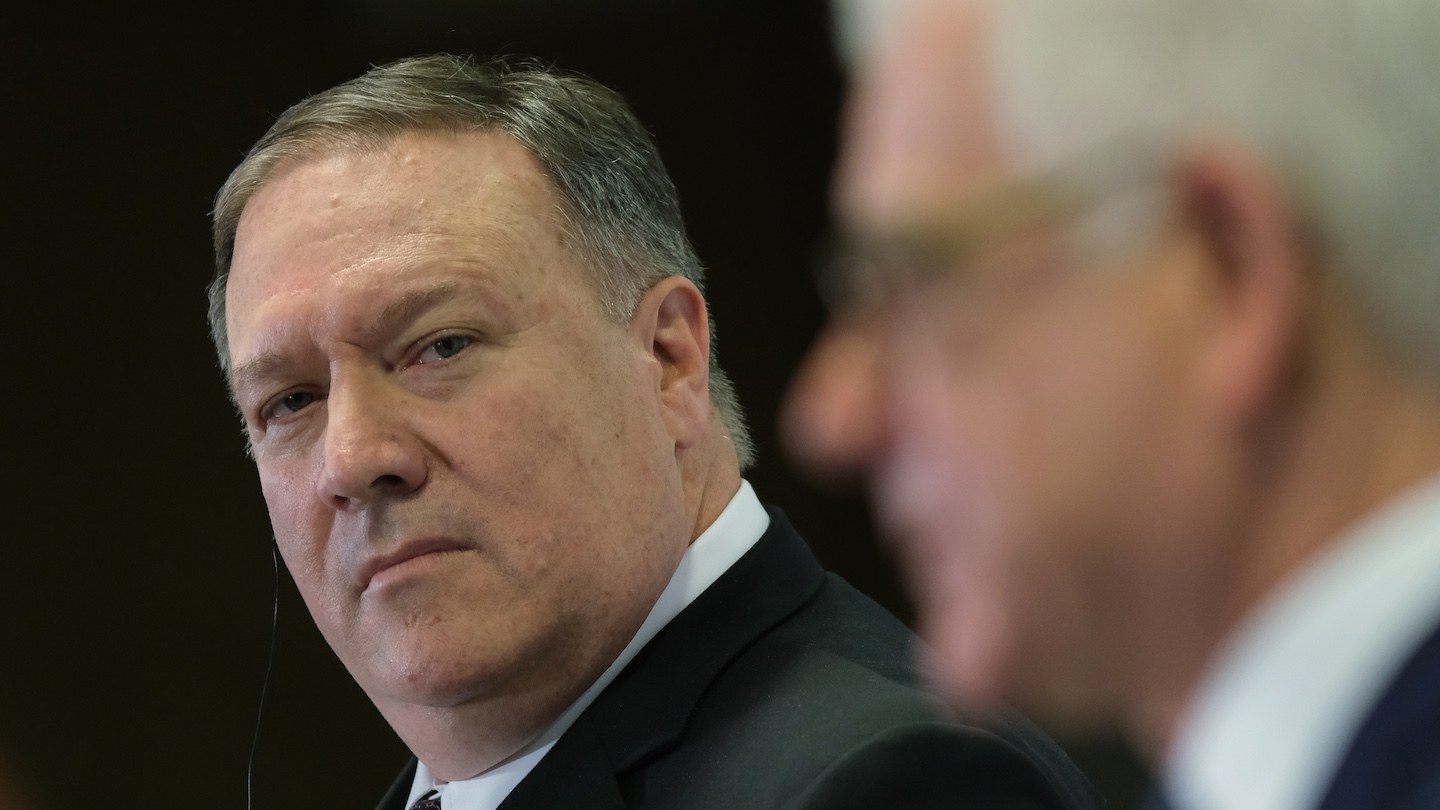 In a statement to reporters on Monday, Foreign Ministry spokesperson Ahmed Hafez reiterated Egypt's position on Israeli settlements in the West Bank. "Egypt is committed to the resolutions of international legitimacy on the status of Israeli settlements in the occupied West Bank, being illegal and inconsistent with the international law (sic)," the official said, according to State Information Service.
Zaher's comments to reporters came after US Secretary of State Mike Pompeo's controversial declaration that Israeli settlements on internationally recognized Palestinian lands are consistent with international law. "Calling the establishment of civilian settlements inconsistent with international law has not advanced the cause of peace," Pompeo said, according to The Guardian. "The hard truth is that there will never be a judicial resolution to the conflict, and arguments about who is right and who is wrong as a matter of international law will not bring peace."
Adding that the legality of each Israeli settlement should be ruled on by Israeli courts.
Pompeo's statement challenges a long held legal opinion by the State Department that Israeli settlements in the West Bank are "inconsistent with international law."
Shortly after Pompeo's statement on Monday, EU Foreign Policy Chief Federica Mogherini said that Europe's position on Isareli settlements is "clear and remains unchanged: all settlement activity is illegal under international law and it erodes the viability of the two-state solution and the prospects for a lasting peace."
The Trump administration's position breaks with US diplomatic tradition and international consensus on the issue of Israel's civilian settlements in the occupied territories, defying UN Security Council resolution no. 2334, which states that "the establishment by Israel of settlements in the Palestinian territory occupied since 1967, including East Jerusalem, has no legal validity and constitutes a flagrant violation under international law and a major obstacle to the achievement of the two-state solution and a just, lasting and comprehensive peace."
The resolution, passed in 2016 with an unanimous vote that saw the US abstain, was hailed as a historic step towards achieving a just peace between Israelis and Palestinians and was supported by most UN member states.
---
Subscribe to our newsletter
---