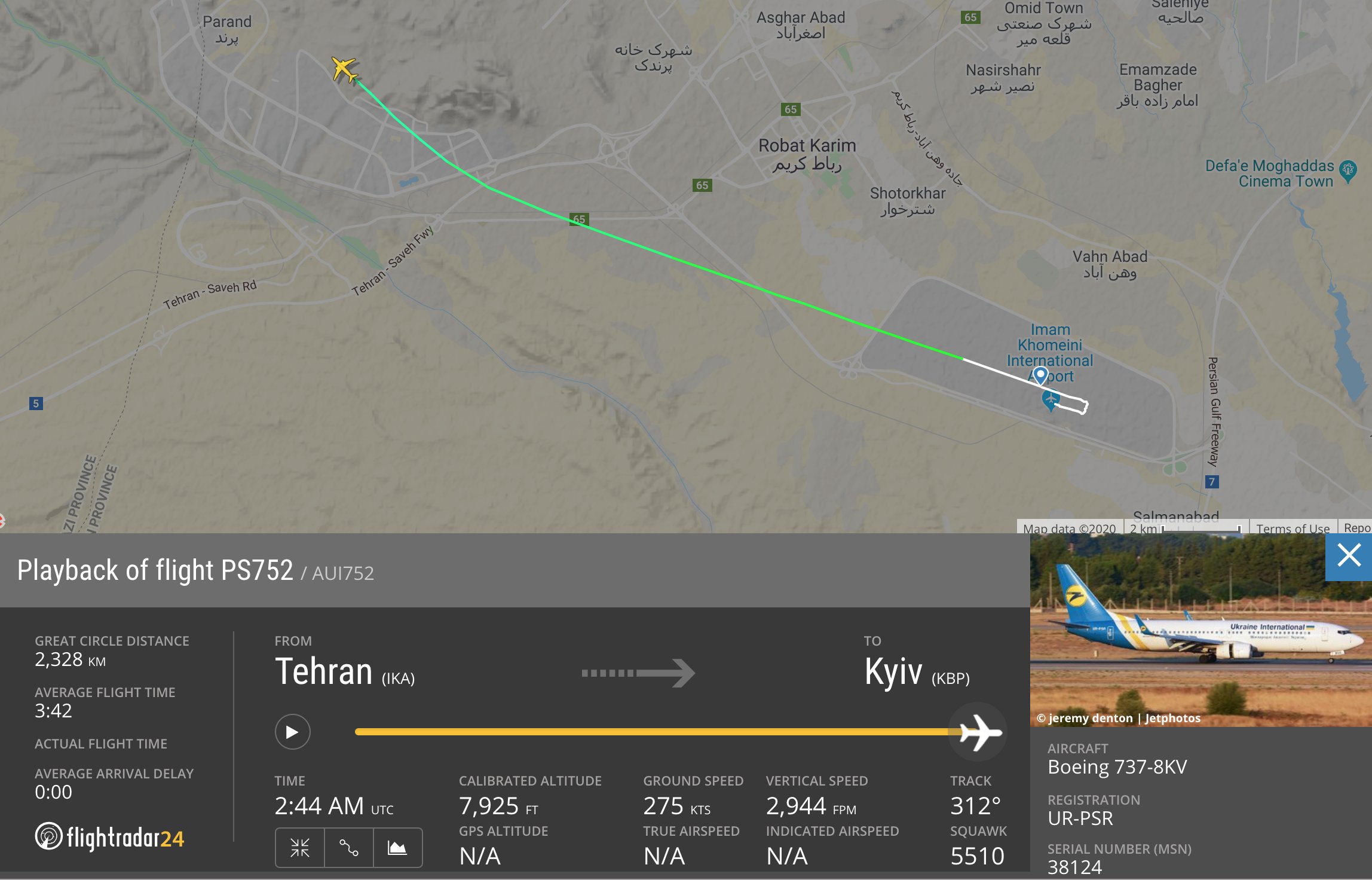 A Ukrainian Boeing 737 bound for Kiev from Tehran crashed shortly after take off, reported Iranian media.
All 176 people on board were killed when the plane crashed, announced Ukrainian and Iranian authorities, reports RT. According to Ukraine's Foreign Minister Vadym Prystaiko, those killed in the crash include 82 Iranians, 63 Canadians, 11 Ukrainians, 10 Swedes, four Afghans, three Germans and three British nationals.
The Ukraine International Airlines flight PS752 crashed minutes after take off from the Imam Khomeini airport in Tehran with 180 people and crew on board, reported Iran's Tasnim News Agency.
Local media outlets have blamed "technical problems" for the crash. However, no further information is currently available and analysts have said it is too soon to determine a cause definitively. Sky News Arabia reports that Iranian authorities have rejected Boeing's request for the black box.
In a statement, Ukraine International Airlines said that there had been no identified issues or malfunctions prior to the crash.
Flight Radar says it stopped receiving data from the airplane two minutes after departure.
The crash comes hours after escalating tensions between Iran and the United States of America as a result of the killing of Iranian General Qasem Soleimani.
In the early hours of Wednesday morning, Iran announced it had launched missiles at two air basis in Iraq that house United States and Coalition troops. The Iranian attack increased fears of an outbreak of war between Iran and the United States.
Within the hours before the crash of the Ukrainian passenger plane, the United States Federal Aviation Administration banned all US airlines from flying over Iraq, Iran and the Persian Gulf.
A day earlier, EgyptAir announced it had suspended all flights to Iraq due to ongoing security concerns.
---
Subscribe to our newsletter
---