With another decade gone, and countless memorable events having occurred throughout the past 10 years, now is the time to reflect on what has happened and what has changed before we begin to move forward. To do so, however, we also need to reflect on certain people who helped put certain aspects of Egypt's society into shape.
The past decade has been incredibly eventful in Egypt – to say the least – on all fronts. The most noteworthy event of all, of course, being the 2011 Egyptian revolution. Aside from the revolution and its after-effects however, there have also been countless feats and endeavors undertaken by various notable Egyptians throughout the past couple of years – and Egypt's arts and entertainment industries in specific have seen a surge in accomplishments.
When it comes to Egypt's Arts and Culture scene, there are so many things, as well as people, to be proud of.
Here are just a few of the most notable Egyptians of the past decade who have surely left their mark in the arts.
Film & TV
Bassem Youssef
A name that is now engraved in the Egyptian population's minds, Bassem Youssef is undoubtedly one of the most influential people to have popped up in the Egyptian television scene in the past decade. Named as one of the "100 most Influential People in the World" by Time Magazine in 2013, Youssef left a mark all over the world through his satirical political TV show El Barnameg (The Program) – which was the first of its kind in the Middle East.
El Bernameg, which appeared around the time of the Egyptian Revolution and initially started as a YouTube channel, became the first online to TV conversion in the Middle East and the most watched show across the region with 30 million viewers every week. With its bold satire targeted towards Egyptian politics, Youssef's success of a show only lasted 3 years (from 2011 to 2014) as a result of legal issues and a number of lawsuits having been filed against El Bernameg and its host. Dubbed as the Jon Stewart of the Arab World with a similarly cunning wit, the two TV hosts met a number of times and appeared on each other's shows. Youssef, who was a surgeon before having moved into comedy and political satirism, continues to appear on various other international shows and documentaries (such as Sara Taksler's 'Tickling Giants') ever since El Bernameg, as well as work on a number of his own projects.
Rami Malek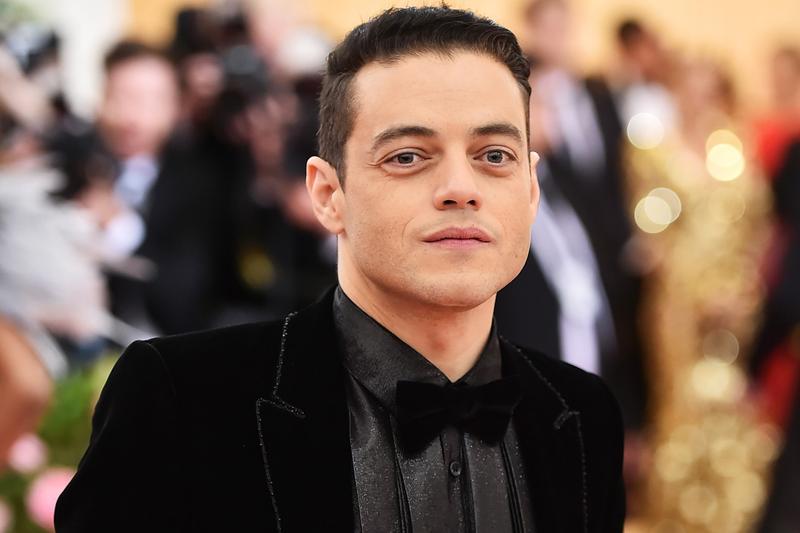 The first Egyptian to have won an Academy Award for Best Actor, Rami Malek made Egyptians worldwide proud with this historical moment in entertainment. Malek is a first generation American born to Egyptian parents who are originally from Egypt's Minya Governorate. Malek, who grew up in California, had always been drawn to acting having participated in theatre at school and later on obtaining a theatre degree from the University of Evansville.
Ever since then, he had taken on a number of smaller-scaled roles, until he landed his award-winning breakthrough role in the television series Mr. Robot. It was his role portraying the late rockstar Freddie Mercury of Queen in the 2018 film Bohemian Rhapsody however, that landed him the coveted Academy Award. His nuanced performance of Mercury which allowed audiences to understand and appreciate the late rockstar with his many human layers, was well worth the international acclaim. As a result of his success, Malek was also named among the "100 most Influential People in the World" by Time Magazine in 2019. What is particularly noteworthy about this actor however, is the fact that he also makes it a point to discuss and acknowledge his Egyptian roots whenever he can. 
Mohamed Hefzy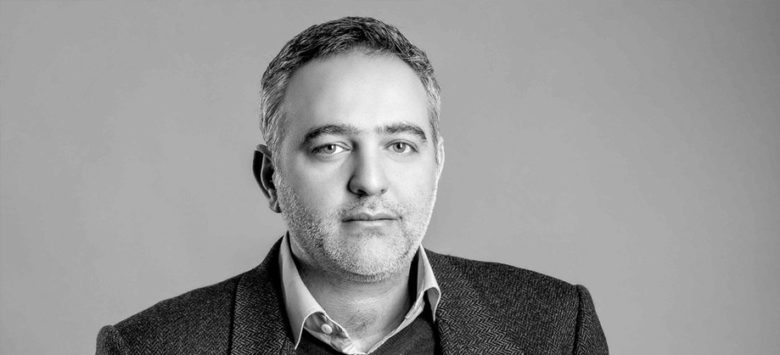 A behind-the-scenes superstar of sorts, Mohamed Hefzy is a name worth noting when it comes to the film and entertainment industry. An award-winning screenwriter and producer, Hefzy has written, produced, and co-produced nearly 30 feature films in Egypt, the US, the UK, and the Arab world. Among such films are the likes of award-winning film Eshtebak (Clash) which was an innovative and moving portrayal of life at the time of the Egyptian revolution, and Sheikh Jackson which revolved around the story of an Islamic clerk's obsession with pop superstar Michael Jackson.
What is most noteworthy about this Egyptian writer and producer is his keenness to focus on bringing innovative and artistic films to light. He tends to stray away from focusing mainly on commercial blockbusters, trying to give independent Egyptian filmmakers a chance to tell their stories. Following his efforts, Hefzy was the only Arab producer to be named as one of Screen International's Future Leaders in 2013 and in 2016 he topped Variety's list of 'Ten Names You Need to Know in the Arab Film Industry'. Hefzy is also currently the Founder and Managing Director of Film Clinic – one of the leading production companies in Egypt and the Arab World – and president of the Cairo International Film Festival. 
A.B. Shawky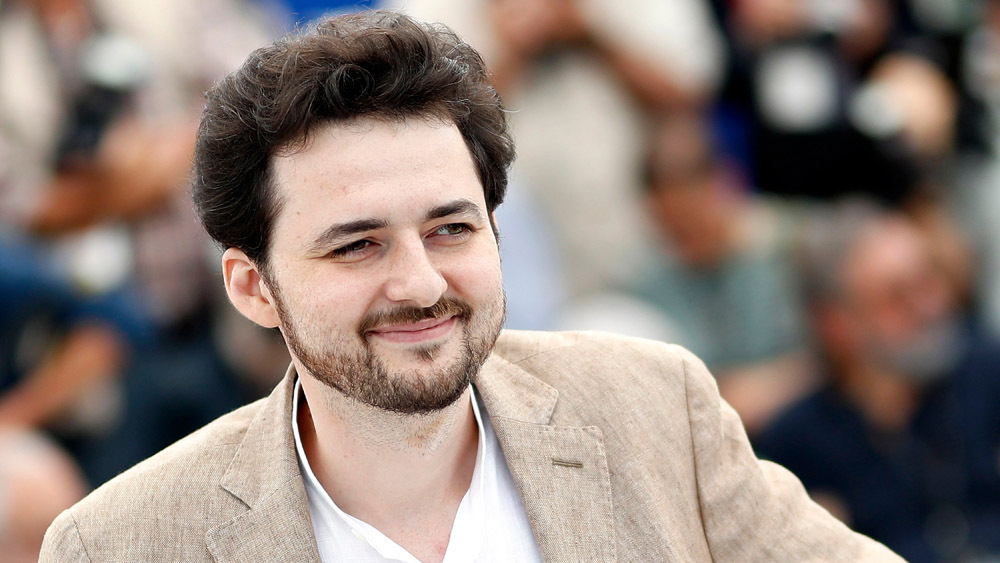 Abu Bakr (A.B.) Shawky is an Egyptian-Austrian writer and director whose first feature film, Yommedine (Judgement Day), received widespread international acclaim and was even selected to compete for the Palme d'Or at the 2018 Cannes Film Festival. His film received the François Chalais Prize at Cannes, and was also selected as the Egyptian entry for the Best Foreign Language Film at the 91st Academy Awards. Shawky had studied Political Science at The American University in Cairo (AUC), but later on went to obtain a degree in Filmmaking from New York University's (NYU) Tisch School of the Arts. His endearing approach to filming Yommedine caused this young director to stand out, and the very human topic of his film – which was never before discussed in such a way – was both new and refreshing to Egyptian and global audiences.  Following the success of his first feature film, Shawky won Variety's MENA Talent of the Year Award at El Gouna Film Festival in 2018, and he was listed by Forbes Middle East among the Top Five Arab Directors on the Global Stage that same year. The young director continues to work on future projects which he is likely to write and direct himself such as was done with Yommedine. 
Abla Fahita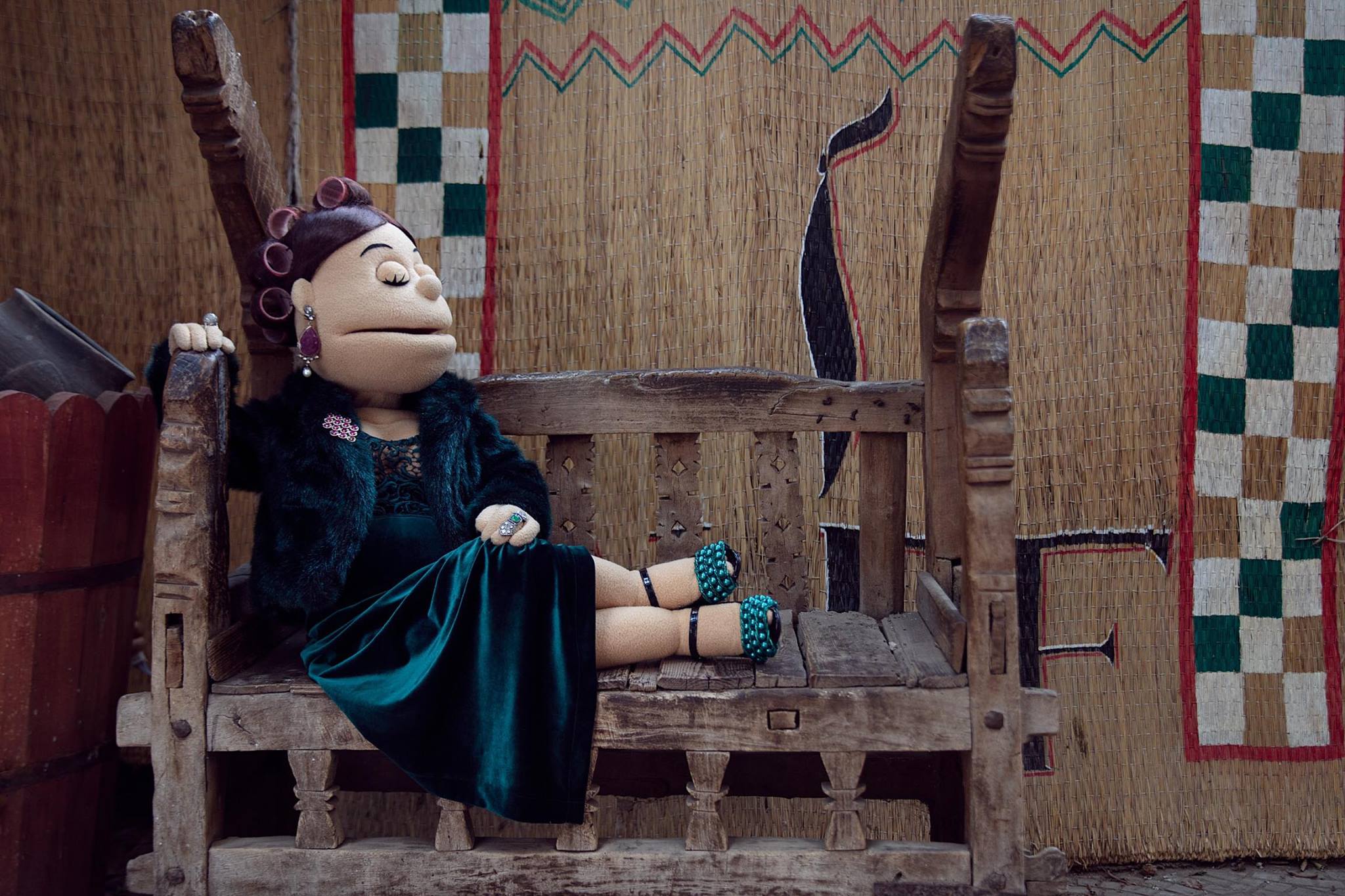 Despite being a puppet, Abla Fahita has managed to become an iconic character in Egypt's television and entertainment industry in the past decade having gained widespread popularity for her unique and off-beat satirical approach towards addressing Egyptian issues. Having started as a popular online character through YouTube in 2010, Abla Fahita's unprecedented popularity resulted in her own TV show which started airing in 2014 on the CBC Channel. Her show, Abla Fahita Live from the Duplex, was beloved by audiences both young and old – however, this widespread popularity was also met with criticism as a result of some of the show's controversial or taboo material. Despite criticism however, Abla Fahita's innovative manner in discussing certain social or cultural issues, mixed with her relatable Egyptian humor, managed to keep the puppet character's presence strong and felt. Currently, Abla Fahita is set to star in a comedy-drama series which will be released by Netflix in 2020. 
Theatre & Performing Arts
Ahmed El Attar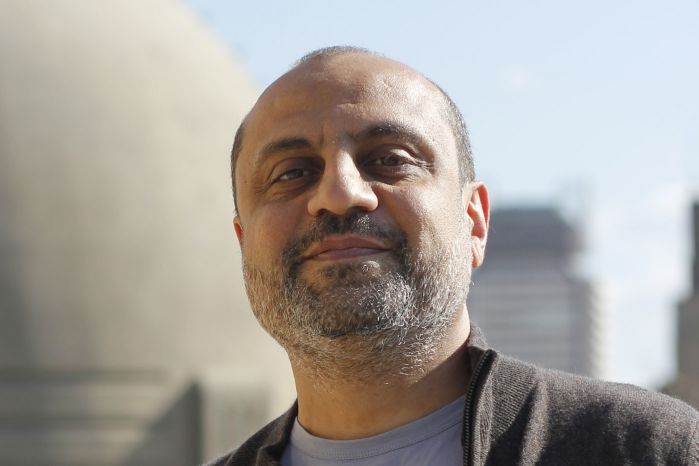 When it comes to Ahmed El Attar, theatre is a pillar in his life that he has been striving to share and bring back to life amongst the Egyptian society. Having graduated with a theatre degree from The American University in Cairo (AUC) in 1993, Attar has made it his mission since then to leave a mark in Egypt's theatre scene. The theatre director, playwright and cultural manager has written, directed and produced a number of successful plays both locally and abroad – in addition to being the founder and general manager of Studio Emad Eddin, founder and artistic director of Orient Productions and the Temple Independent Theatre Company, and the founder of D-CAF (Downtown Contemporary Arts Festival). Studio Emad Eddin is an innovative space located in downtown Cairo in which Attar offers rehearsal spaces, training programs, and workshops to independent artists in the performing arts in order to facilitate bringing their projects to life.
Attar founded Orient Productions in order to host and produce various arts and culture projects, including the wonderful D-CAF which began in 2012, and is a unique arts festival that hosts a variety of cultural shows and programs that are both locally and internationally produced. The Temple Independent Theatre Company is Attar's company through which he writes, directs, and produces his own plays such as The Last Supper, and Mama. In 2019, Attar was also granted the title of Knight of the Order of Arts and Letters by the French Ministry of Culture.
Karima Mansour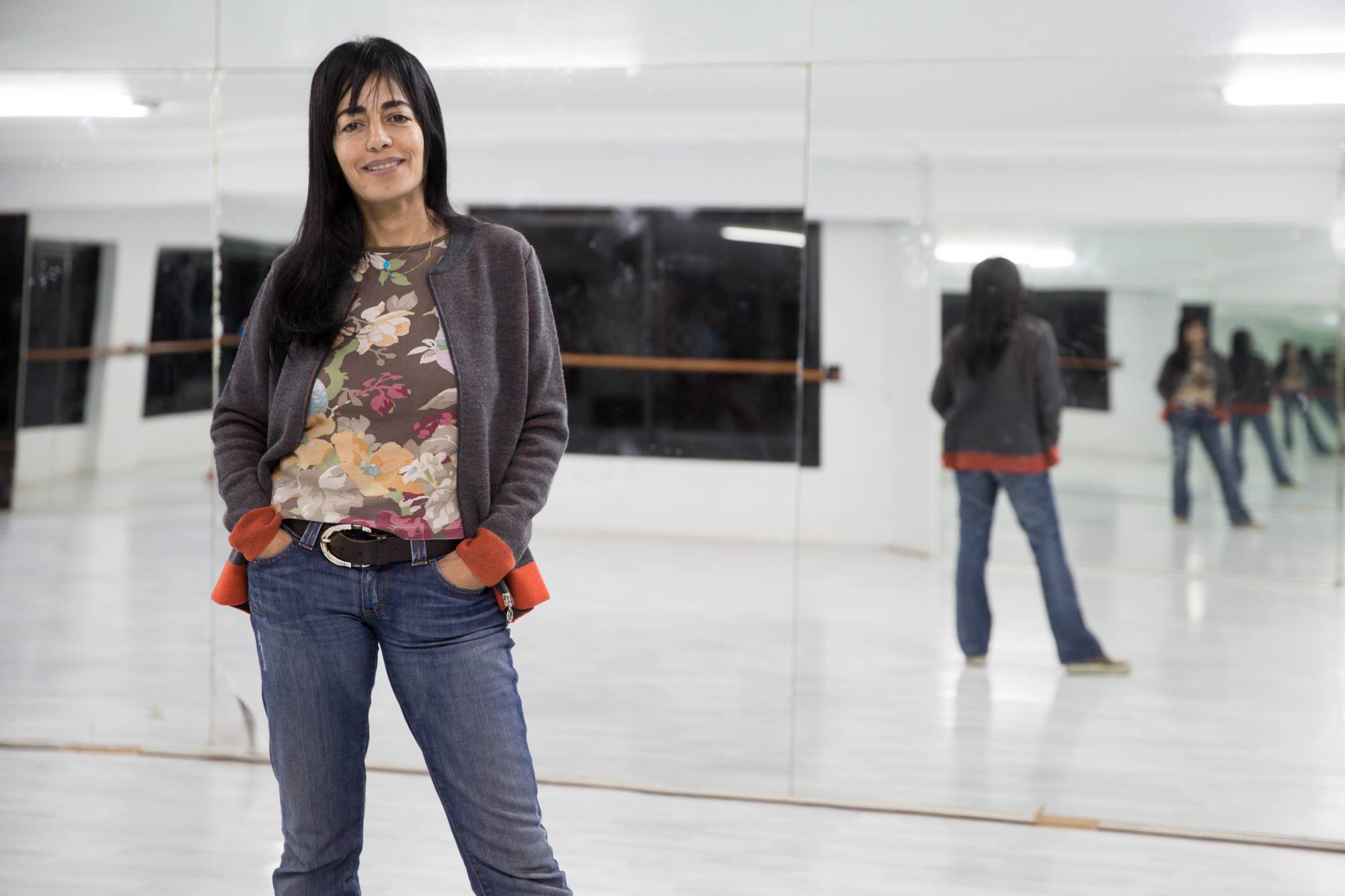 Founder and artistic director of CCDC (Cairo Contemporary Dance Centre), Karima Mansour is a contemporary dancer, choreographer, and teacher who single-handedly managed to shine light on Egypt's contemporary dance scene, bringing it to life. After having received her BA and MA from the London Contemporary Dance School in the UK, Mansour returned to Cairo with strong-will and conviction. She initially worked as an assistant professor at the Higher Institute of Ballet at the Academy of Arts, introducing the academy to contemporary dance. However, she quickly realized that something was missing and that she would have to fill the gap and lack of understanding towards this art form herself.
In 2011, the opportunity to open this dance centre – which would be the first of its kind in the country – presented itself, and Mansour founded CCDC in 2012 with the idea of creating a space accessible to anyone with a passion or curiosity for dance. Although having initially started with just classes and workshops, the centre later offered students the opportunity of attending a 3-year dance program – a holistic program that had never before been available in such a form in Egypt. CCDC is still very much in operation to this day, having expanded even further, offering a wider and more diverse range of workshops and classes with both local as well as visiting instructors, in addition to former students acting as instructors as well. The dance centre's 3-year has also seen two successful graduating classes so far. 
Ahmed Yehia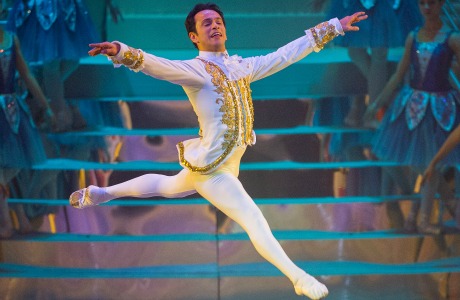 Dubbed as the Best Egyptian Ballet Dancer by the Higher Institute of Ballet in 2013, Ahmed Yehia has been the principal dancer of the Cairo Opera Ballet Company for years. After having graduated from the Higher Institute of Ballet in Cairo, Yehia joined the Cairo Opera Ballet Company at the age of 16, and went on to become their principal dancer in 2000. That same year, Yehia also won first prize at Egypt's ballet competition. Although having followed a rather unconventional path in Egypt's conservative society, Yehia continuously strived for excellence and at the age of 19, he even got the chance to appear as an actor in late internationally renowned Egyptian director Youssef Chahine's film Alexandria-New York. Aside from acting occasionally however, Yehia's main focus has always been ballet. His dancing repertoire includes leading roles in ballets such as Spartacus, Zorba the Greek, Romeo and Juliette, Swan Lake, Don Quixote, Cinderella, Hamlet, 1001 Nights and many others. Yehia has also toured with the Cairo Opera Ballet Company internationally, and he was also recently chosen to be one of the jury members of the Italian Interdanza Dance Competition earlier this month. 
Literature
Ahmed Mourad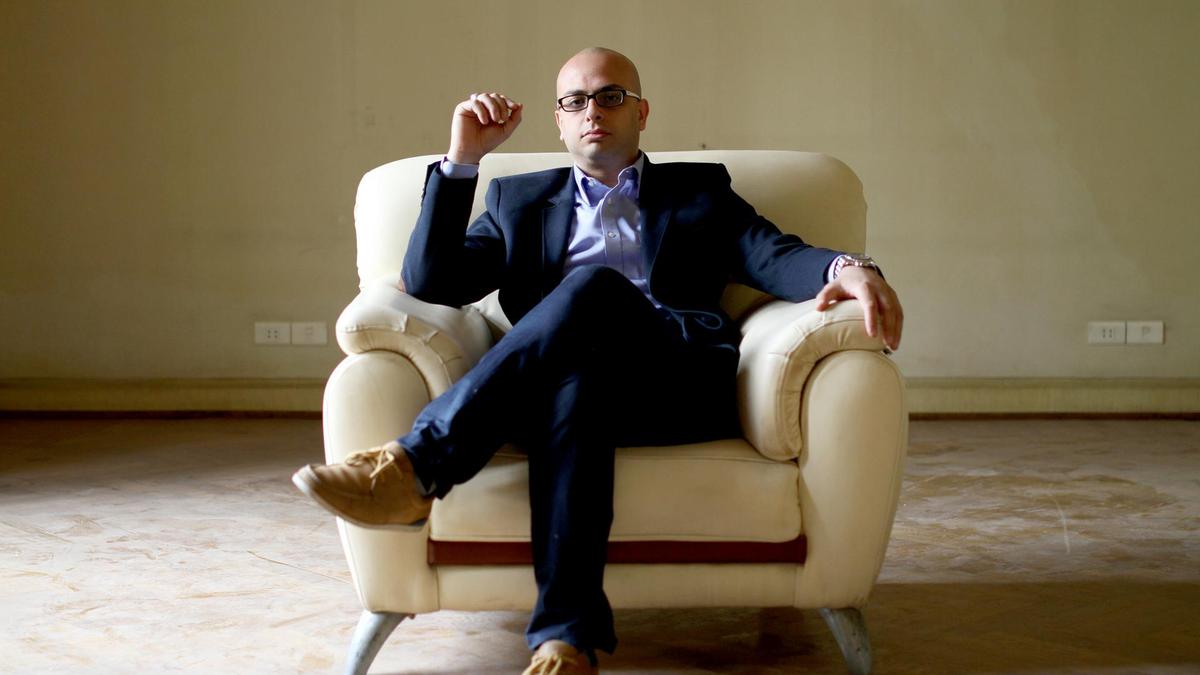 Following the success of his breakthrough novel El Feel el Azrak (The Blue Elephant) which was later turned into a groundbreaking film, Ahmed Mourad – an Egyptian author and screenwriter – rose to fame in the past decade. Mourad had graduated from the Higher Institute for Cinema in Cairo with a degree in Cinematography and three of his graduating films had won short film awards at festivals in the UK, France and Ukraine. However, he later shifted his focus on writing both fiction and non-fiction novels. His first novel, Vertigo, was published in 2007 and revolves around the story of a high-class Cairo nightclub photographer who witnesses his friend being murdered in a fight between rival young businessmen.
The novel was later turned into a Ramadan TV series in 2012, and then received the Italian Mediterranean Award in 2013. After Vertigo, Mourad wrote his novel Torab el Mas (Diamond Dust) in 2010 which was later turned into a film in 2018. The Blue Elephant, however – which was published in 2012 – is the novel that really put Mourad in the spotlight. It was a best-selling novel at The Cairo International Book Fair in 2013, and was also shortlisted for the Arabic Booker Award in 2014. In addition to the literary acclaim, The Blue Elephant was turned into a film in 2014 and recently had a sequel released in 2019. 
Fashion
Azza Fahmy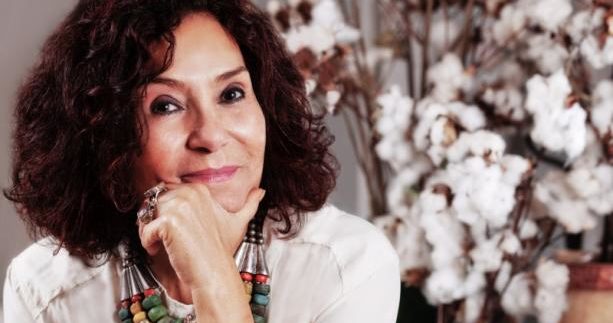 Having left an unprecedented mark in the world of fashion, Azza Fahmy is now not only one of the most famous jewellery designers in Egypt, but also the world. Having found a sudden passion towards jewellery-making after obtaining a degree in interior design, Fahmy decided to learn the craft herself at the heart of Cairo, becoming an apprentice at a workshop in Khan el Khalili's jewellery quarter. Although not a usual decision to take for a young woman at the time, Fahmy was determined to succeed and she is now the Creative Director and Chairwoman of Azza Fahmy – an internationally acclaimed brand name in jewellery.
Perhaps what distinguishes Fahmy most is the fact that she is inspired by Egyptian culture and identity which effortlessly and beautifully come through in her pieces. In an attempt to preserve both Egyptian craftsmanship and culture through her intricately designed pieces of jewellery, Fahmy has garnered a diverse following and has widened curiosity and admiration towards her beloved Egyptian culture. In 2013,  Fahmy also founded 'The Design Studio by Azza Fahmy', in partnership with Alchimia, Contemporary Design School in Florence, in order to give young aspiring jewellery makers the chance to learn and develop in the craft themselves. 
Farida Temraza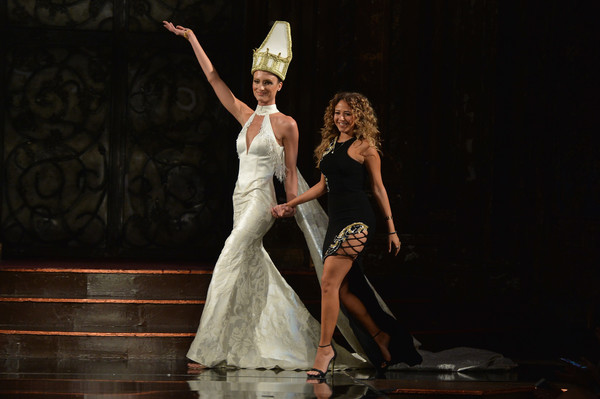 Farida Temraza started paving her way in the international fashion scene as soon as she graduated from university. After having obtained a BA in Integrated Marketing Communication from The American University in Cairo (AUC) in 2012, she went on to shift her focus towards her passion for fashion design. She established her own brand at the age of 21, and ever since then things simply sky-rocketed for the young designer.
Temraza is now a household name in the international fashion world, and the designer has accomplished many a feat. Temraza is the first Egyptian to be awarded the Best Female Couture Designer at the 2017 New York Fashion Week, the first Egyptian to win first place among 15 international designers at Paris Fashion Week and the first Egyptian to successfully participate in London Fashion Week as well. Her designs have also become celebrity staples, and have been worn in various international events, such as the 2016 Academy Awards. 
Music
Fatma Said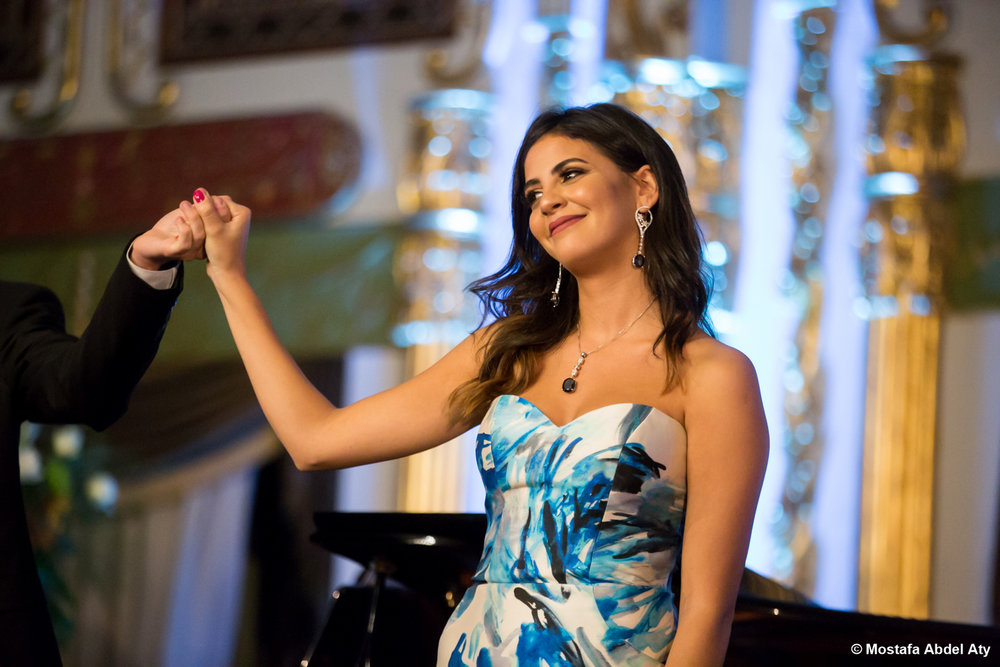 A soprano opera singer of vast talent, Fatma Said has accomplished many feats in the past decade – most recently of which having been signed as an exclusive artist with the prestigious Warner Classics record label. At the age of 14, Said took her first singing lesson at Dr. Neveen Allouba's vocal studio at the Cairo Opera House. Ever since then she has continued to study and further develop her musical abilities, having obtained a BA in Music from the Hanns Eisler School of Music and later on awarded a scholarship to study at the Accademia del Teatro alla Scala in Milan – where she was the first Egyptian Soprano to have performed on its iconic stage in 2014.
In addition to her studies, Said also participated in various international competitions, having resulted in numerous award wins. She was the winner of the 8th Veronica Dunne International Singing Competition in Dublin in 2016, the 7th Leyla Gencer International Opera Competition in Istanbul in 2012 and the Giulio Perotti International Opera Competition in Germany in 2011. Said has performed a number of roles throughout her career thus far, such as the title role of Pamina in Mozart's The Magic Flute and Nannetta in Falstaff – among others. Although currently residing abroad for her career, Said constantly makes it a point to keep her Egyptian roots intact.
Cairokee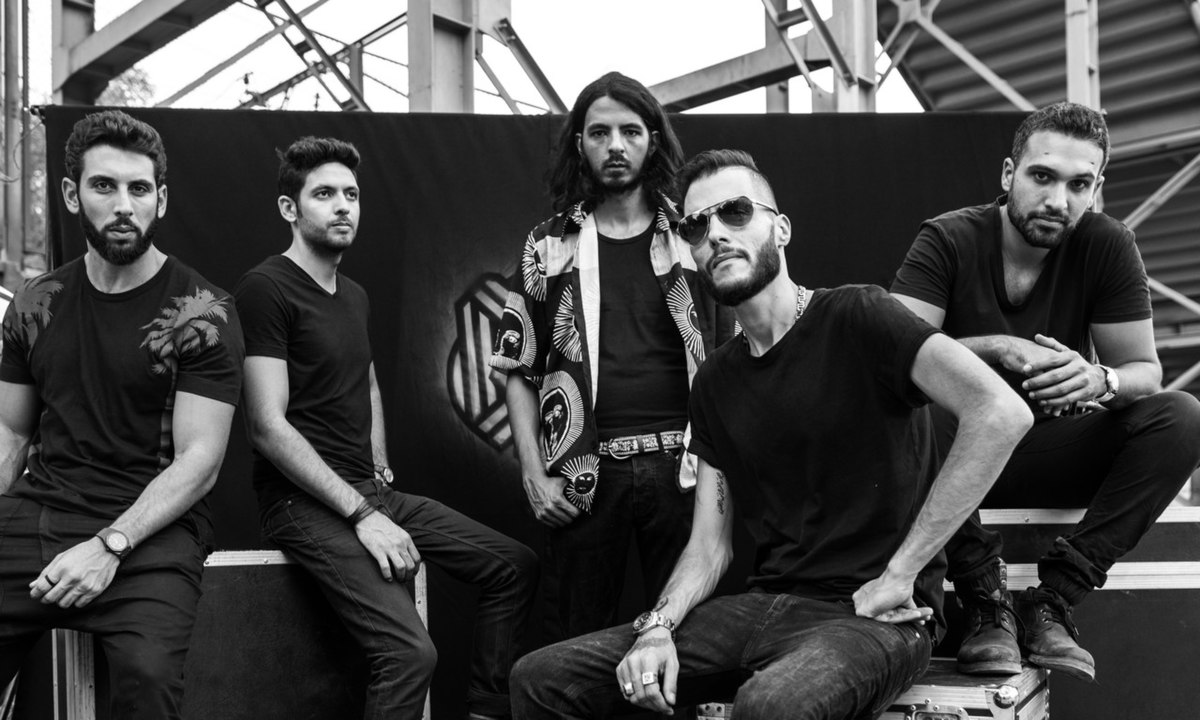 One of the few Egyptian rock bands in Egypt's music scene, Cairokee also made history with their music around the time of the Egyptian Revolution in 2011. Around the time of the revolution, Cairokee released songs revolving around topics of the revolution – such as Sout El Horreya and Ya El Midan – that left a significant mark on the Egyptian population. Their music adopted both a unique and moving sound unlike anything present in Egypt's music scene, and their lyrics were both innovative and relatable.
The band consists of Amir Eid (lead vocalist), Sherif Hawary (lead guitarist), Tamer Hashem (drummer), Sherif Mostafa (keyboardist), and Adam el-Alfy (bass guitarist), all of whom had been friends since school.  Cairokee continued to rise to fame and is currently one of the country's leading bands, being a favorite amongst most contemporary Egyptians. They have released six studio albums thus far, and regularly perform concerts both locally and internationally. 
The Ayoub Sisters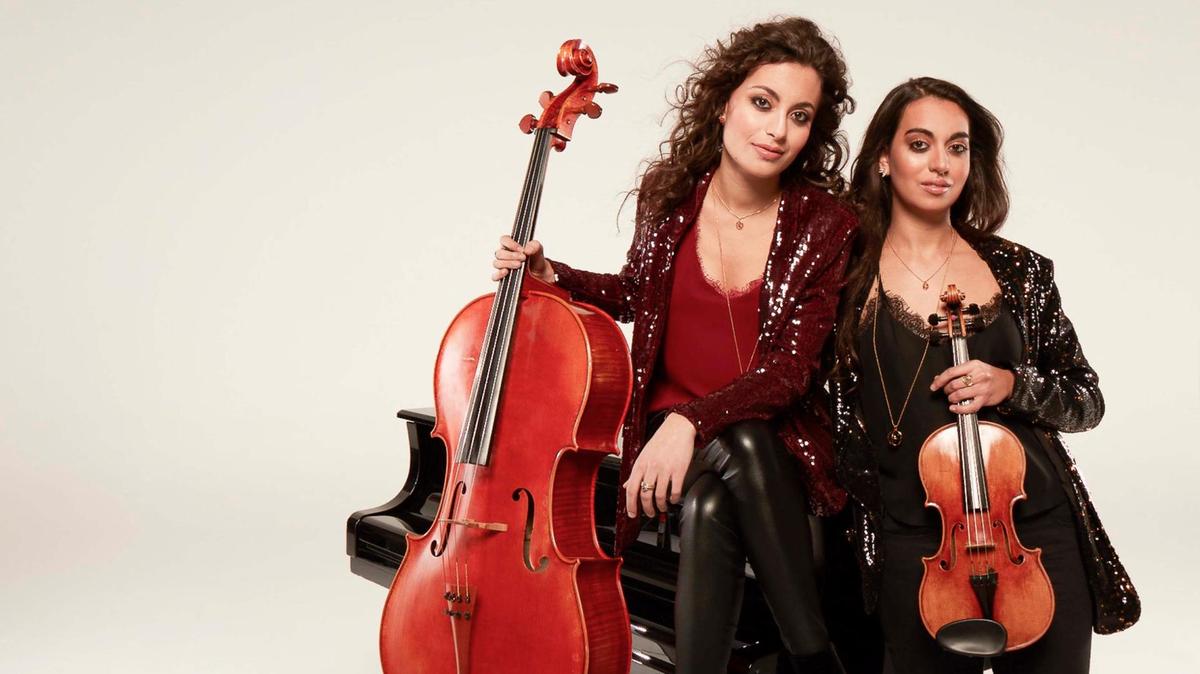 This classical music duo impressively made their Royal Albert Hall debut in 2016. Scottish-Egyptian sisters Sarah (cellist) and Laura Ayoub (violinist), were discovered by Mark Ronson and they recorded their debut album with the Royal Philharmonic Orchestra in the world-renowned Abbey Road Studios. Their album later debuted at No.1 in the Official Classical Artist Albums Chart. The sisters have performed together all over the world, in addition to having also performed as soloists with some of the world's leading orchestras including collaborations with the Royal Philharmonic Orchestra, Royal Scottish National Orchestra, Royal Liverpool Philharmonic, BBC Scottish Symphony Orchestra, English National Opera Orchestra and Cairo Symphony Orchestra.
In 2018 the duo also performed Egypt's national anthem at the World Youth Forum in Sharm el Sheikh. The Ayoub Sisters' contemporary take on classical music is what truly had them rise to prominence, as they constantly add a refreshing new layer to the classical music scene. In 2019, the sisters were winners of the World Youth Forum and Arab Women of the Year awards.
Manal Mohie El-Din
One of the top 10 harpists worldwide, Manal Mohie El-Din is a world-renowned Egyptian harpist who was also the 2013 winner of the State Incentive Award for Arts. She has performed as a soloist in numerous recitals, as well as having performed in many Egyptian orchestras including the Cairo Symphony Orchestra, the Cairo Opera Orchestra and the Cairo Festival Orchestra. In addition to this, Mohie El-Din also regularly participates in various music festivals – such as Citadel Festival for Music and Singing and Opera House Summer Festival – and takes part in cultural events in Egypt (such as concerts at well-known tourist sites) and abroad.
Having mastered the technical difficulty of one of the most beautiful sounding instruments in classical music, Mohie El-Din has accomplished a number of feats ever since her graduation from the Cairo Conservatory in 1987 and her continued studies in Germany at the Hochschule der Musik and Darstellende Kunst (University of Music and Performing Arts) in Frankfurt, and at the Hoch Institute der Musik (Hoch Institute of Music/Conservatory) in Wurzburg. The harpist currently performs in Omar Khairat's musical ensemble, as well as her own oriental ensemble.