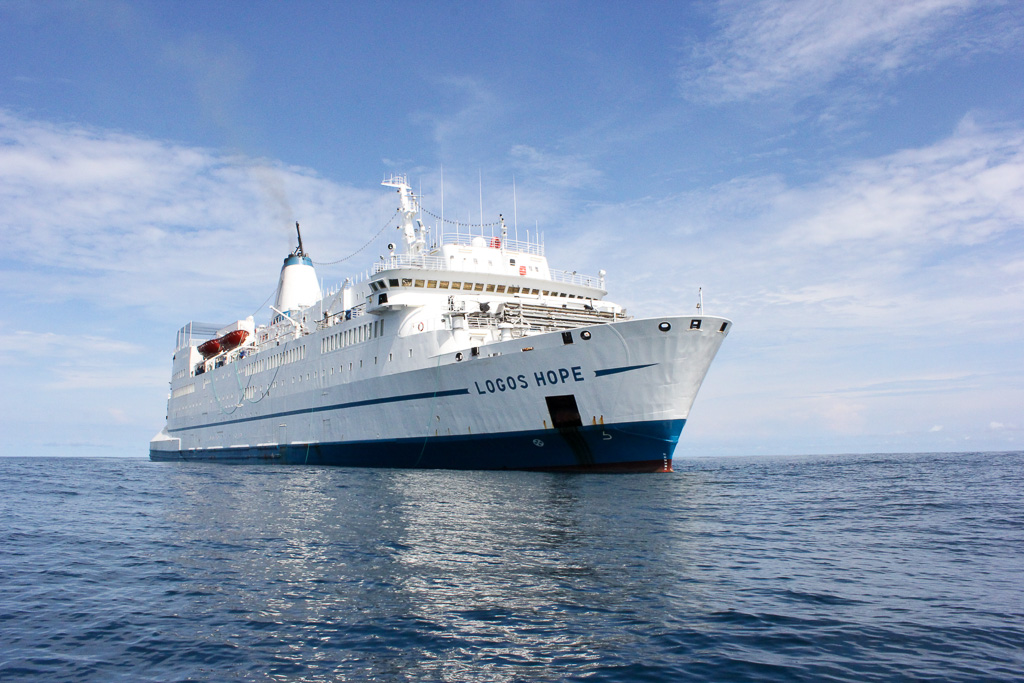 The world's largest floating book fair, Logos Hope, will arrive in Egypt's Port Said on 4 January, and will remain until 23 January.
This will mark the second time the floating book fair, Logos Hope, has come to Egypt since 2010.
Aside from selling an impressive collection of 5,000 books from around the world, the floating book fair also includes leisure activities, such as  an international café, a dining room, and a theatre on board.
The ship will be open for visitors every day except Sunday, from 10 AM to 10 PM throughout the week, except on Friday, when it will open starting 3 PM.
The book fair also brings a humanitarian mission. At the ports and nations the ship visits, the crew work with local community organisations to provide aid and care, as well as promote cross-cultural understanding.
The history of Logos Hope began in Germany, when Gute Bücher für Alle (GBA) Ships' first ship, Logos, was purchased in 1970.
For over 17 years, the ship has visited over 480 different ports in more than 150 countries, and welcomed over 49 million visitors on board.
---
Subscribe to our newsletter
---