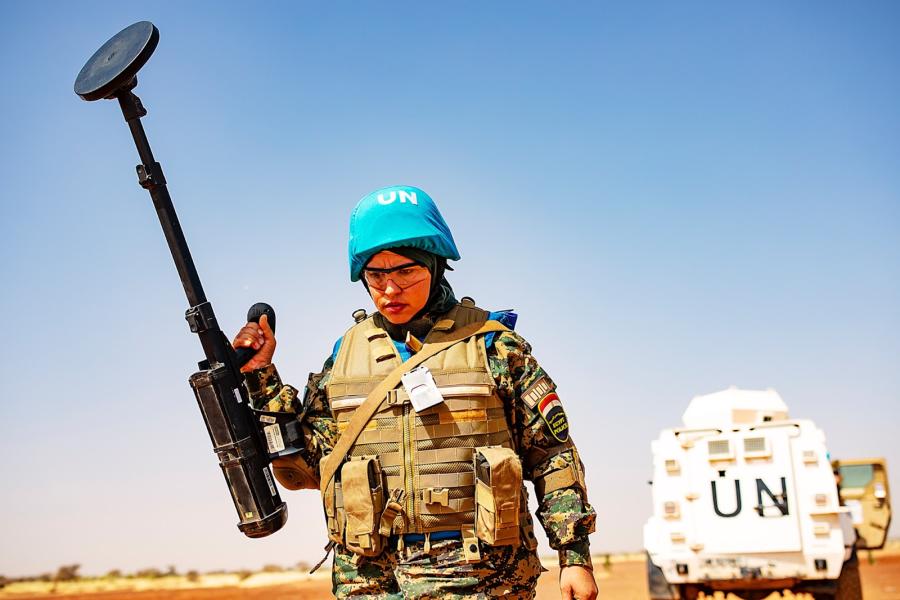 For the first time in United Nations (UN) history, an all-female peacekeeping police force consisting of only Egyptian women has been deployed to assist in the UN Multidimensional Integrated Stabilization Mission in Mali (MINUSMA) as of 17 January.
لأول مرة في تاريخ عمليات الأمم المتحدة 🇺🇳لـ #حفظ_السلام..
فريق شُرطي مكون بالكامل من حافظات السلام ضمن بعثة @UN_MINUSMA يتولى حماية المدنيين في #مالي من خطر الهجمات بالعبوات الناسفة الارتجالية والألغام.
الفريق مصري 🇪🇬👮‍♀️💪💪
👇https://t.co/ECjziLAbAh pic.twitter.com/9na3Qvb7xy

— UNICairo-مركز الأمم المتحدة للإعلام (@UNICCairo) January 17, 2023
The team, which is headed by Major Rana Ghoarb, oversees on dirt roads used by civilians. These roads are most at risk of terrorist attacks conducted by armed groups.
Ghorab's unit is also expected to play a crucial role in detecting and neutralizing improvised explosives, as one of the three teams of its kind established by the Egyptian UN police unit.
The establishment of this all-women's force is a milestone for both the Egyptian unit in Mali and for senior leadership of the UN peacekeeping mission.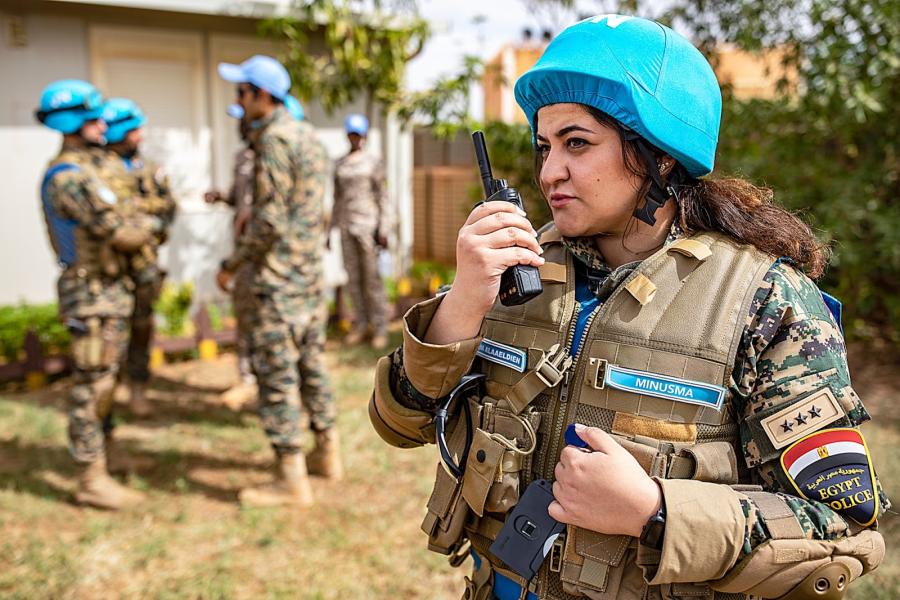 Ghorab expressed that her unit was "very proud to be the first women trained to mitigate the threat of improvised explosive devices," adding that this will "empower women across Egypt and the Middle East."
She continued, "this experience will also help us to show that women are capable of doing anything at all. We respect gender equality here, just as we do at the United Nations, which means giving women the same tasks as men. When we return home we will be proud of what we have been able to achieve."
Since 1960, Egypt has been a major troop- and police-contributing country to the UN peacekeeping missions across the globe, with more than 3,000 men and women peacekeepers deployed across Africa.
According to the Cairo International Center for Conflict, Resolution, Peacekeeping and Peacebuilding (CCCPA), it is the seventh largest contributor overall, and the third largest contributor of police and military expertise.
---
Subscribe to our newsletter
---