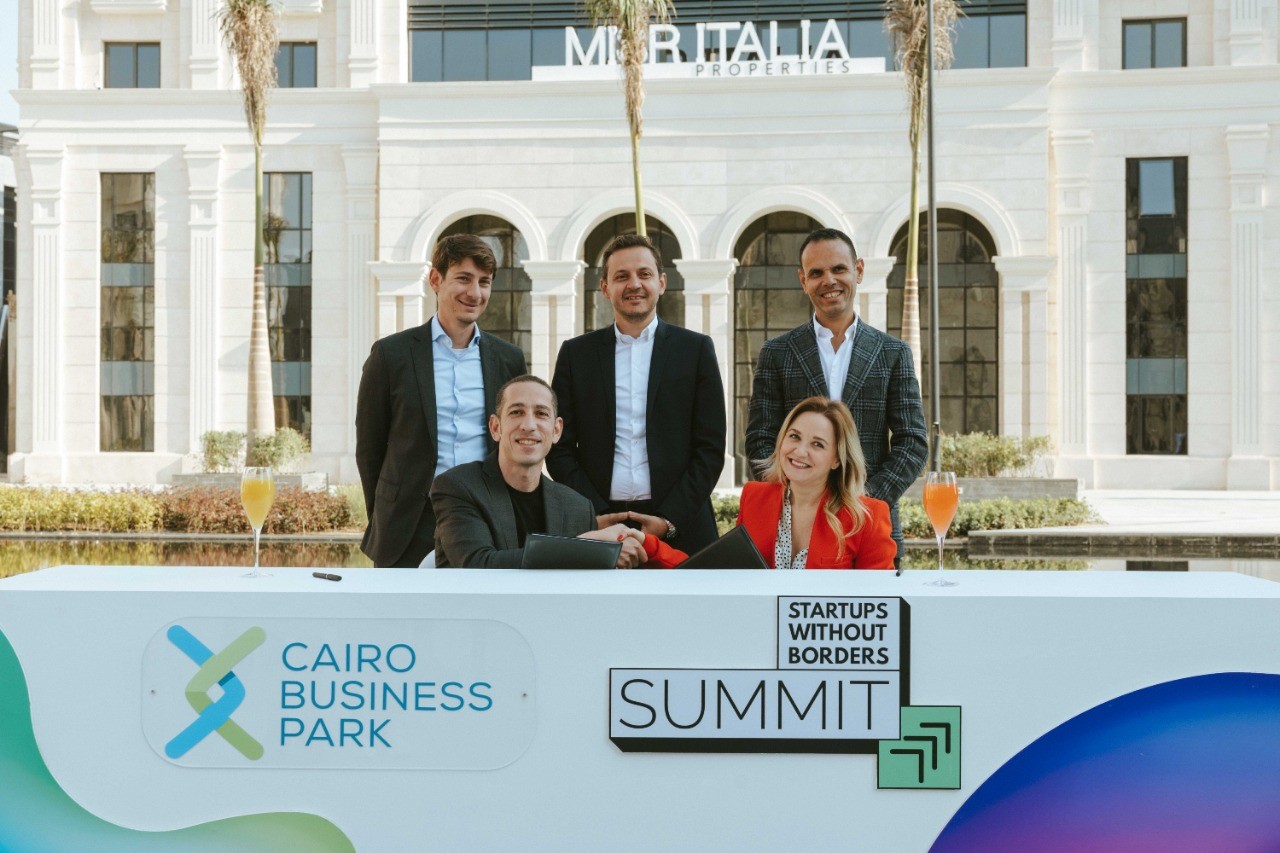 Misr Italia Properties (MIP) and Startups Without Borders announced a strategic partnership that will see Cairo Business Park as the official sponsor and host of the fourth edition of the Startups Without Borders Summit on the 10th and 11th of February.
Under the theme "Go Borderless," the summit will feature speakers across different fields and organizations including Google EMEA, Techstars MENA, VISA, META, along with a lineup of startups from Lebanon, Tunisia, Italy, Qatar and Iraq. Leading international VCS, incubators and accelerators will also be in attendance.
In presence of Engineers Mohamed Hany El Assal and Mohamed Khaled El Assal, CEOs and Managing Directors of Misr Italia Properties, and Mr. Karim El Assal, CEO of Misr Italia Properties, along with members of the board of directors, the agreement to host the summit at Cairo Business Park was signed by Mr. Sherif Saleh, Co-CEO of Misr Italia Properties and Ms. Valentina Primo, Founder & CEO of Startups Without Borders.
"We are delighted to announce Cairo Business Park's newest partnership which stems from our vision to support innovation and entrepreneurship, which is in line with the company's comprehensive strategy to support youth as the main driver of change in society," said Saleh in a statement.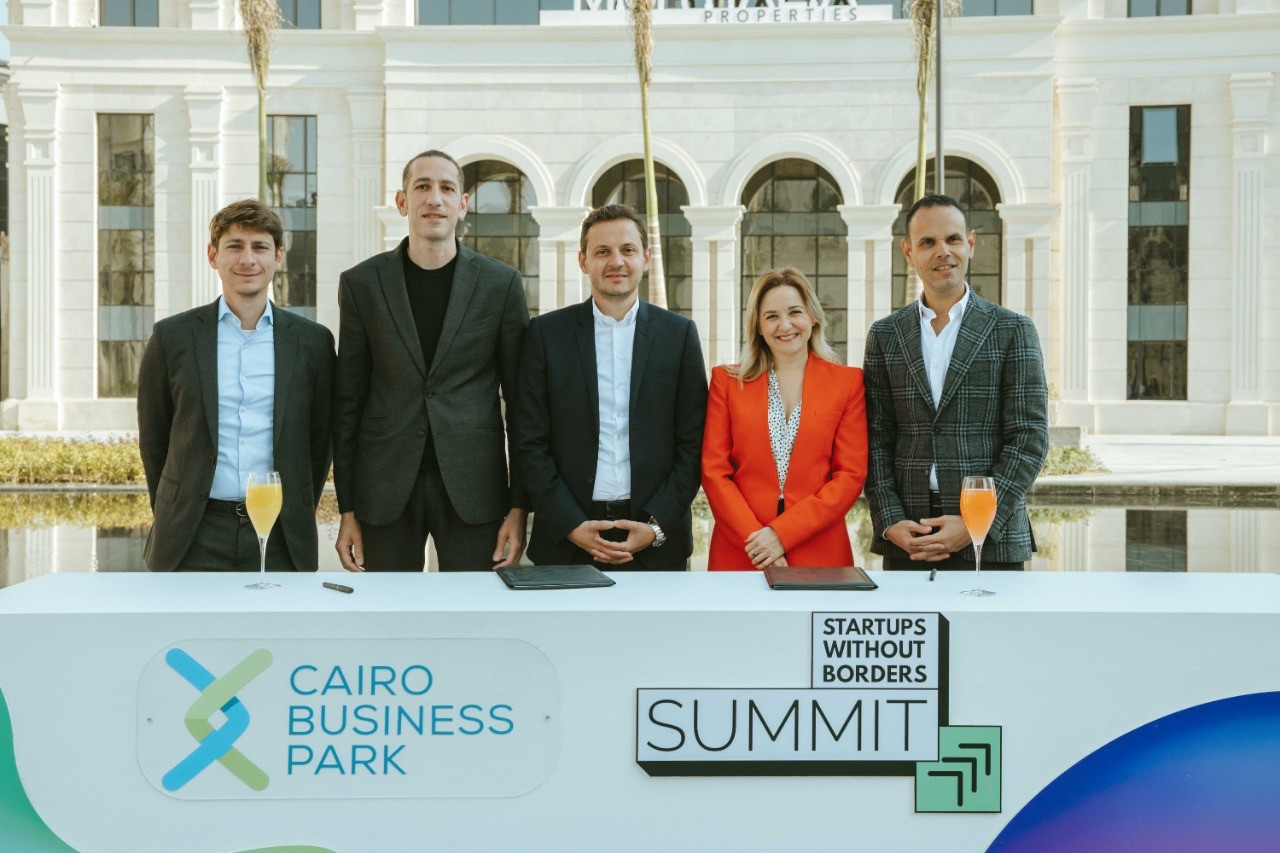 Startups Without Borders builds world-class entrepreneurship events, training programs and media products where diversity will take center stage. The summit will feature two international competitions, including Startup World Cup with a USD 1 million prize and the Italian Startup Competition "We Make Future" along with over 80 workshops and sessions with industry leaders and experts in the field of startups, including Ayman Ashour, Muhammad Abu Al-Naga, Ahmed El-Alfi, and Tarek El Kadi.
The summit will also witness one-on-one meetings between startups and VCs such as Falak Startup, AUC Angels, 500 Startup, ABAN, Plug & Play, Silicon Badia, Sawari Ventures, and more.
Saleh added that "being hosts to the 4th edition of Startups Without Borders reaffirms MIP's dedication towards developing a hub for organizations that enables consistent and tangible support to entrepreneurs through creating experiences that allow industry players to unleash their potential."
"We worked to develop a model that is set to become the beating heart of entrepreneurship in New Cairo reinforcing sustainable growth, and fostering an innovative business environment that offers a range of top-notch smart solutions"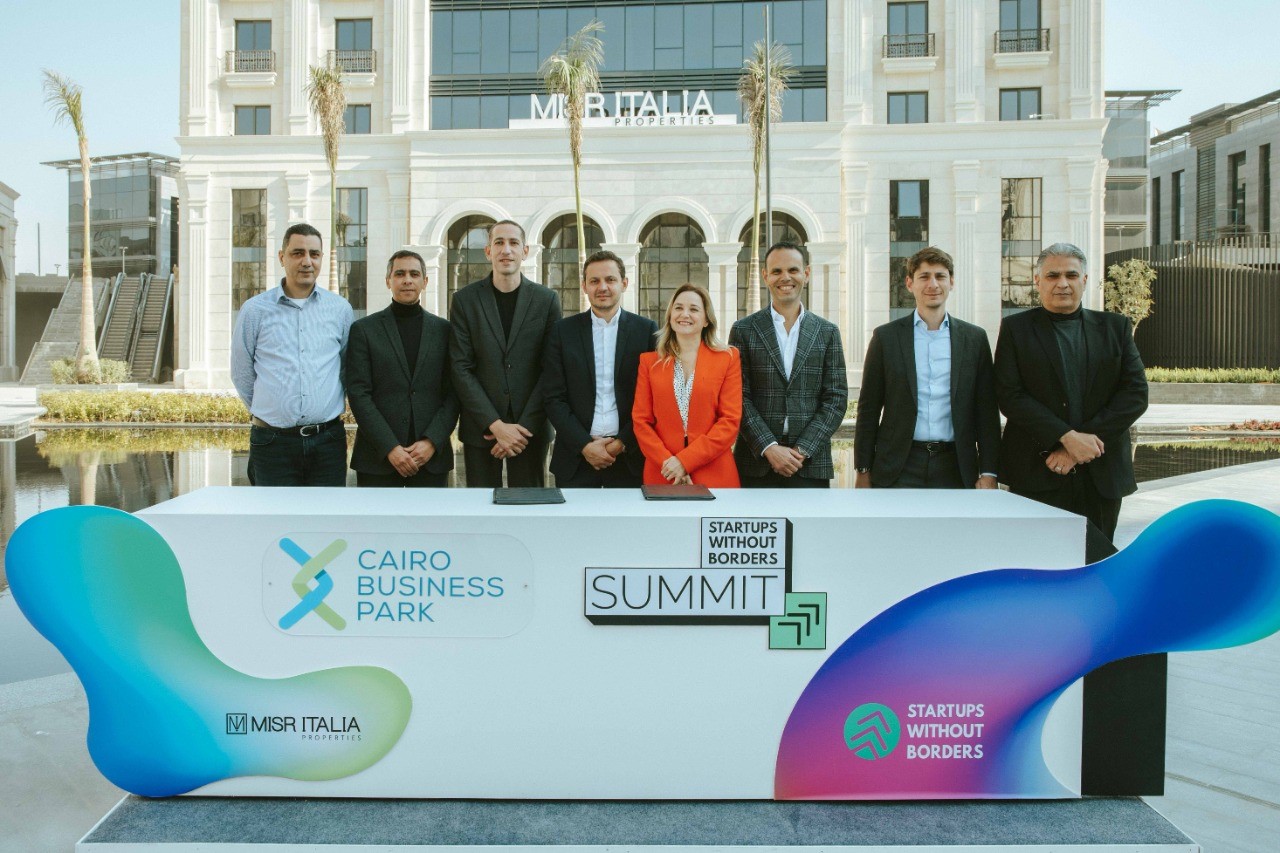 From her side, Valentina Primo, Founder & CEO of Startups Without Borders said the summit is part of their mission to support entrepreneurs.
"Over the past five years, we've taken on a mission to build a transnational ecosystem for entrepreneurs, no matter where they come from," said Primo.
"We aim to build a startup ecosystem where refugees, migrants, and local entrepreneurs can thrive, driven by the strong belief that talent doesn't have a passport. We couldn't be happier about this partnership, a living proof of our common effort to build a supportive ecosystem where founders of different origin, nationalities and cultures can achieve their entrepreneurial ambitions and thrive."
Register for the fourth edition of the Startups Without Borders summit by clicking here.
---
Subscribe to our newsletter
---