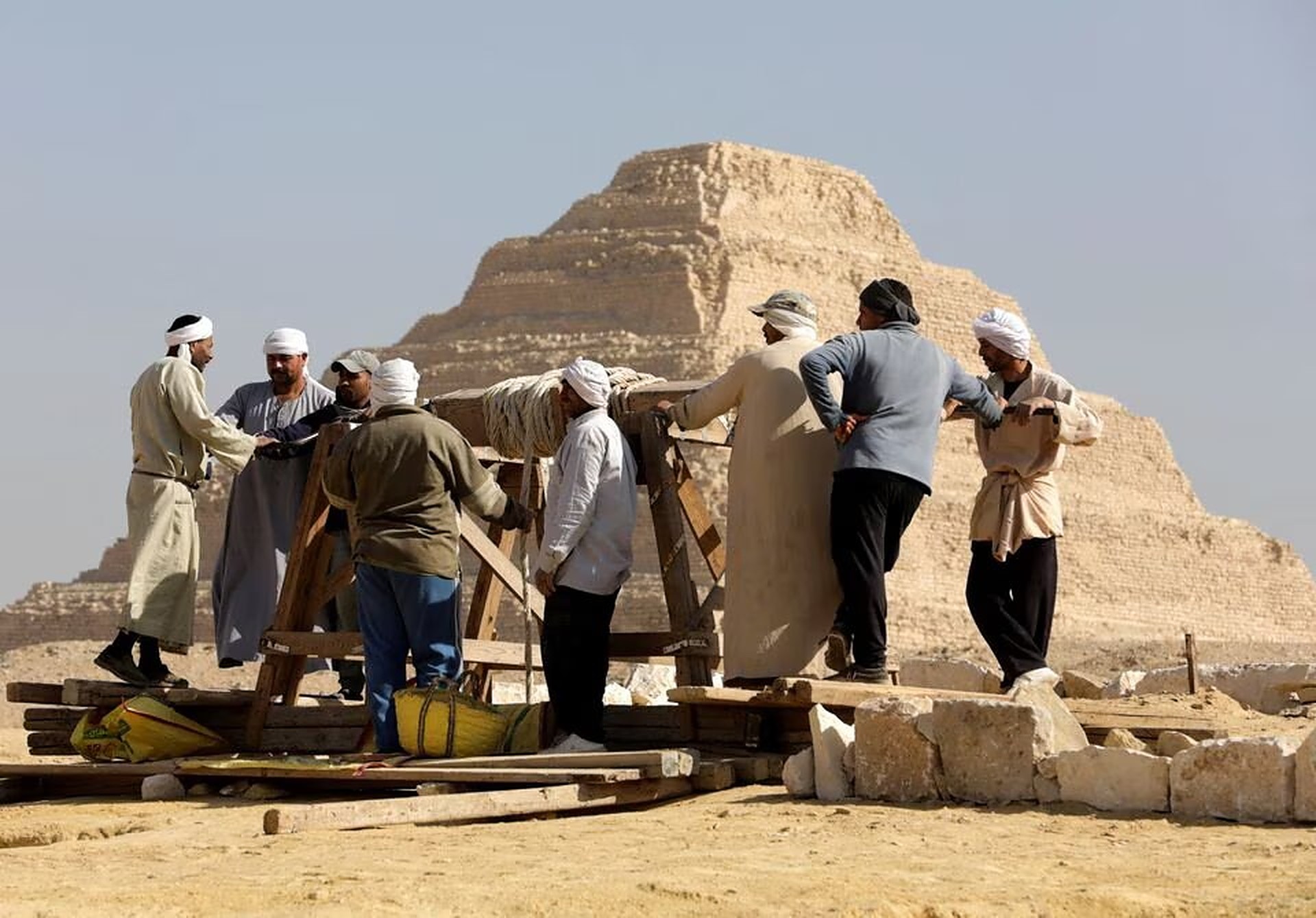 Renowned Egyptian archaeologist, Dr. Zahi Hawass, announced on Thursday, 26 January, that Egypt had 'possibly' discovered the 'oldest and most complete' mummy to date ever found. The mummy was found in the Saqqara Necropolis.
The excavation was led by Hawass and the Supreme Council of Antiquities. Though many statues were unearthed at Saqqara, this is considered to be the largest one uncovered recently, according to the Supreme Council of Antiquities.
The mummy was covered with gold leaves. The owner's name was revealed to be Hekashepes in carvings on the top of the sarcophagus.
The excavation also discovered other statues dating back to the era of the Fifth and Sixth Dynasties of the Old Kingdom (4,300 year-old). A huge cemetery was discovered, which consisted of several tombs belonging to high-profile individuals at the time, including statues of Egyptian priests, officials and servants.
The tomb of "Khnumdjedef"  — a priest for the Egyptian pharaoh Unas, the ninth and final king of the Fifth Dynasty, an inspector of employees, and a  supervisor of nobles — was among those discovered. The second largest tomb discovered belonged to Meri, who was regarded as a "keeper of the secrets" and "assistant of the great leader of the palace", according to Hawass.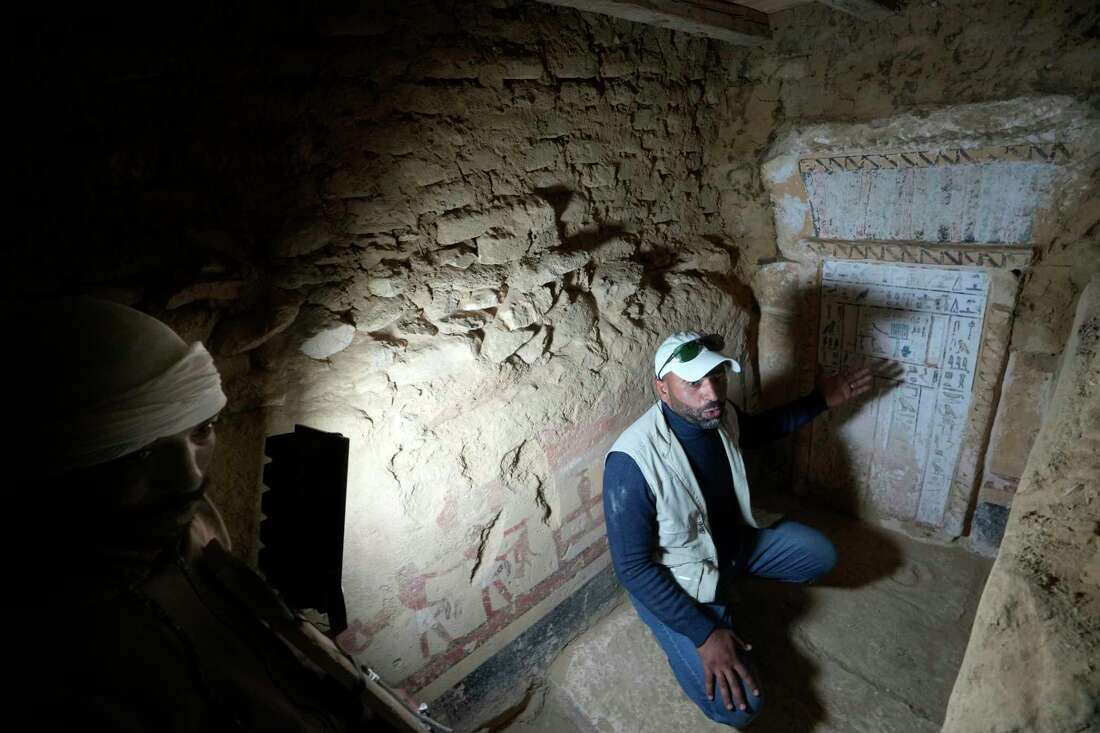 The excavation did not find any inscriptions that might have revealed the owner of these statues, Hawass noted. However, the team discovered a door close to the location where the statues were recovered that was owned by an individual named "Messi", who may have also owned the nine statues.
The team also discovered a collection of rare stone figures belonging to the Old Kingdom, according to Mostafa Waziry, secretary-general of the Supreme Council of Antiquities.
---
Subscribe to our newsletter
---