Photo credit: Al-Monitor
This is the first article in the series 'Egyconomy' by Egyptian Streets, where Marina Makary explores current trends and debunks popular misconceptions surrounding the Egyptian economy.
Since March 2021, Egypt has been struggling with a shortage of hard currency. With multiple devaluations, in March 2022, October 2022, and January 2023, the country has been forced to impose restrictions on imports and banks have repeatedly implemented regulations to spending abroad. Today, the Egyptian pound currently stands at 30.2 against the US dollar.
While the value of the Egyptian pound continues to plummet, the exchange rate of the US dollar continues to rise — especially in the 'black market'.
According to Investopedia, the world's leading source of financial content, the black market is economic activity that takes place outside government-supervised channels to avoid taxes and price controls. A term that emerged after World War I, the black market describes trade that happens in secret, unrecorded.
Whether money, weapons, drugs, or even essential commodities, the black market consists of any products or services that are difficult to attain through conventional channels.
The question is: how is this negatively affecting Egypt's economy?
Most people buy from the black market because the product or service that they want is difficult to attain legally — in Egypt's case, US dollars. Whether for investment purposes or to save up some money, Egyptians approach the black market to buy US dollars since their value keeps increasing, in contrast with the ailing Egyptian pound.
An illegal form of trade, Egypt's black market has been flourishing because exchanges for foreign currency have been taking place at an unofficial rate, usually higher due to demand exceeding supply.
Instead of giving US dollars to Egyptian banks, those who have foreign currency would be inclined to sell it in the black market for a higher exchange rate. Hence, the banks' source of foreign currency decreases, making it difficult and almost impossible for them to utilize this money for imports.
These transactions have a direct effect on Egypt's foreign currency reserves, which would usually be used to import essential commodities such as food and medicine.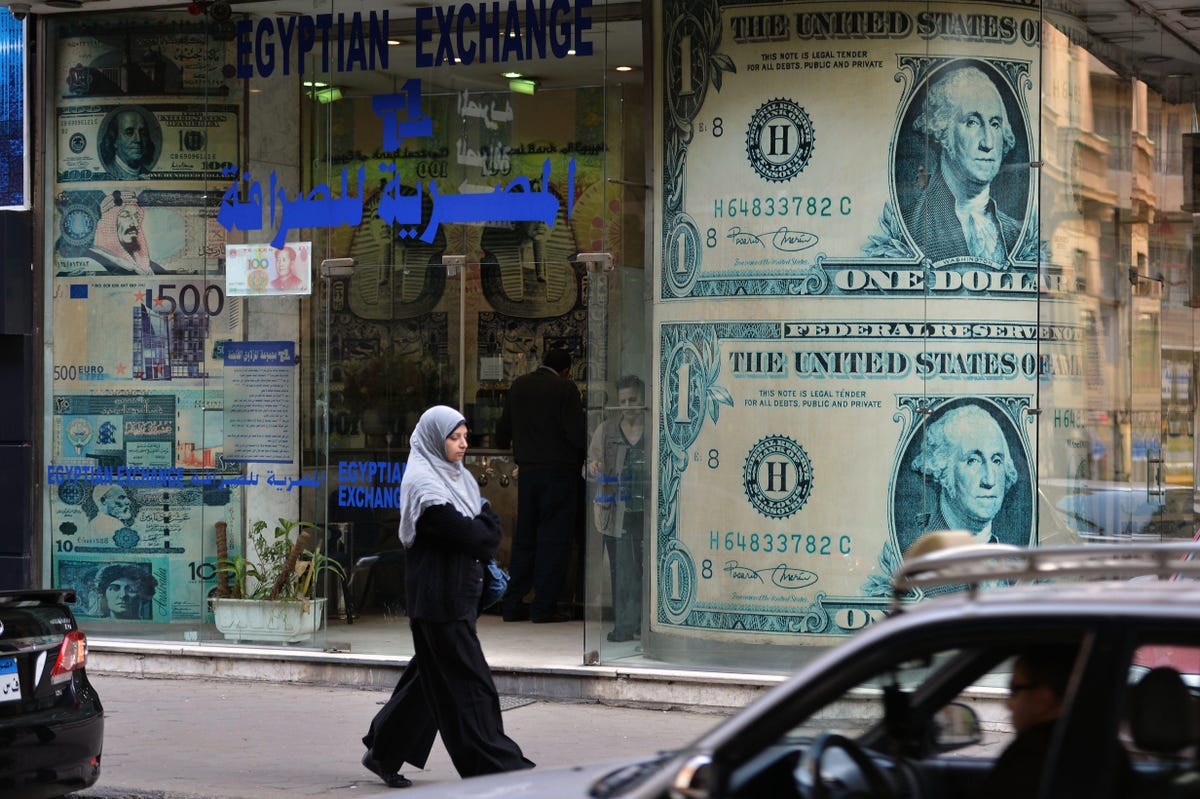 The Central Bank of Egypt (CBE) has repeatedly issued warnings against fake currency exchange to control US dollar reserves in Egypt. Abusive use of Egyptian credit and debit cards abroad have recently been outlawed due to the CBE's latest regulations.
Despite being punishable by law, trade in Egypt's black market continues to flourish. In Egypt, foreign currency exchange is only legal through exchange companies and banks. The punishment ranges between six months to three years imprisonment, and a EGP 1 million to EGP 5 million fine.
With three devaluations in less than one year, Egypt continues to struggle to narrow the gap between the Egyptian pound's value in the black market and official exchange rates.
Subscribe to the Egyptian Streets' weekly newsletter! Catch up on the latest news, arts & culture headlines, exclusive features and more stories that matter, delivered straight to your inbox by clicking here.