Photo credit: Masry
Scrolling through two of the most popular travel groups for Egyptians on Facebook, Nomads and Traveller Experience, there is an undeniably significant volume of angry posts about visa rejections by the groups' Egyptian users. Whether the visas in question are for business, education, or tourism, many of the posts have one thing in common: keen travelers can discern no clear reason, or a reasonable one at least, for the rejections they received.
Many Egyptians travel abroad to spend their honeymoons, pursue higher education, do business, or to simply enjoy exploring new countries. Nevertheless, Egypt is not particularly lucky with passport privilege. According to Henley and Partners' (H&P) 2022 passport global ranking, Egypt ranks at 94 out of 112. Albania, Malaysia, Indonesia, Maldives, Tanzania, Jordan, and Ecuador are some of the few countries Egyptians can explore without a visa or with visa upon arrival.
For that reason, many Egyptians are forced to go through endless processes and obtain endless documents, only to get rejected, or receive their visa after intended travel dates have passed.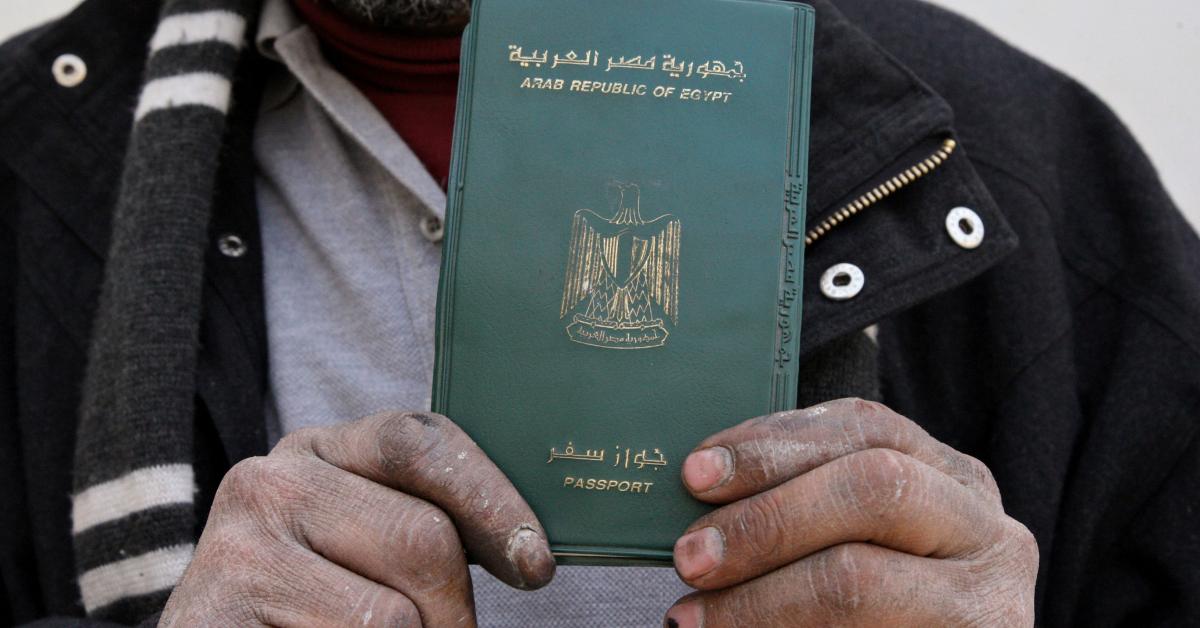 Setbacks and delays
Reeham Mourad and Hanya Kotb are two young Egyptian women who, like many others, have struggled with their visa applications. Mourad is a 34-year-old urbanist and Kotb is an 18-year-old undergraduate student studying Philosophy, International Studies, and Economics at Ca' Foscari University of Venice.
While Kotb eventually traveled to Italy for her undergraduate studies, Mourad lost hope in pursuing her PhD studies in the United States after her student visa was stuck in administrative processing for more than 10 months.
"I'm currently in Italy for my bachelor's degree, but coming here was absolute hell," Kotb tells Egyptian Streets.
As soon as Kotb received her university acceptance letter in July 2022, she began to look for visa appointments. The earliest available booking was in September 2022, which was the same month she was expected to be starting her semester in Italy. After a process she described as "messy" and "unprofessional", Kotb received her student visa in November 2022.
"When I came here, I found out that it's a single-entry visa, and my residency appointment is not due until next July, so I'm stuck here," Kotb adds disappointedly.
On the other hand, Mourad says she has been hopelessly attempting to get a student visa to travel to the US for more than 10 months.
"Your application is undergoing administrative processing, once the processing is complete, we will update you with the next steps," is the only response given to her by the US embassy every time she inquires.
Stuck with uncertainty and continuous delays, Mourad chose to abandon her US student visa application and attempt to apply for a student visa in Canada instead.
Similarly, repetitive incidents of visa delays have been a setback for academics and experts who wish to travel to attend conferences, ceremonies, events, and general business trips.
In 2019, ten Egyptian academics could not make it to Berlin for an event I was co-organising because the German embassy in Cairo suddenly changed its visa rules from needing to apply with three weeks notice to five weeks notice. Just like that, we lost TEN promising scholars!

— Amro Ali (@_amroali) November 10, 2021
Writing on Twitter, Professor Amro Ali revealed that in 2019, ten Egyptian academics could not make it to Berlin for an event he was co-organising because the German embassy in Cairo suddenly changed its visa rules from needing to apply with three weeks notice to five weeks notice.
Setbacks happen for other reasons as well. Extensive visa applications with unnecessarily long pages and information requested make the process too redundant.
While requirements may differ depending on the country one is planning to visit, most countries require Egyptians to submit a round-trip flight itinerary, bank statements showing sufficient funds to cover travel costs, proof of accommodation, proof of paid visa fees, travel health insurance, among other stipulated documentation. For most tourists to visit Egypt, they only need to have a passport that is valid for six months.
These strenuous requirements complicate the process for older Egyptians and those with weaker digital literacy skills.
Unprofessional behavior and suggested discrimination
In many cases, Egyptians are denied visas to certain countries as a result of what applicants believe to be discrimination and false judgment, rather than failure to jump through all the visa documentation hoops.
"I was denied a visa to France because the [French] embassy employee [in Cairo] who was handling my case was not happy with me booking the same room with my then boyfriend because we are not married," Bakinam Sherif, a 30-year-old Egyptian social media director currently based in the Netherlands, recalls to Egyptian Streets.
Despite having a US visa and a previous Schengen visa, Sherif says she was denied a visa to France and received no response when she attempted to appeal to the French embassy via email.
Likewise, Ahmed Abuelnaga, a marketing executive, says he was rejected when he applied for a tourist visa to Colombia. According to the 28-year-old, the Colombian embassy's website stated that the process takes between five and seven business days. Yet, his application took much longer.
"I applied on 19 December," Abuelnaga tells Egyptian Streets. "On 7 January, they sent me an email mentioning that they need me to send three more US dollars because the fees for reviewing my application were raised from USD 52 to USD 55, so I paid on 8 January."
"[About] 14 days later, on 22 January, they sent me another email stating that they need me to pay another USD 55 because my application was submitted at the end of the year," Abuelnaga continues. "I went to the embassy to try to tell them that I had already paid, but they treated me badly and were very rude. On 23 January, I paid another USD 55."
Even after the long process and exorbitant fees, Abuelnaga said he was rejected without reason and told to apply again after six months.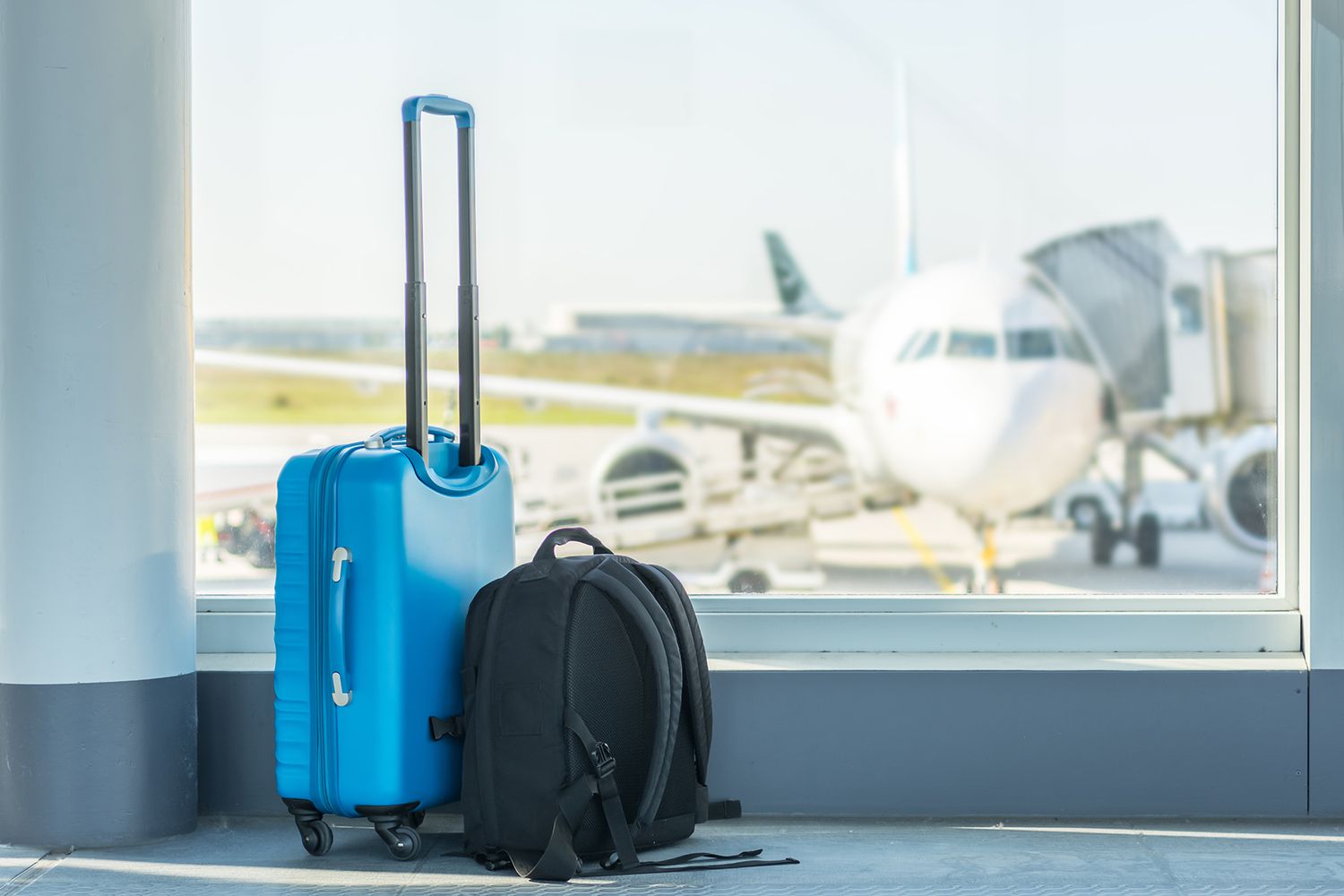 Cost and visa expenses
In contrast with applying for a visa to visit Egypt, visa costs for some countries are expensive. The schengen visa, for example, costs EUR 80, equivalent to EGP 2,600. The visa fee to enter Egypt costs USD 25.
What stings the most though is not the impact on Egyptians' wallets, but the rejection that follows, often without any refunds.
"Why take money from me and take in my application from the start if your policy is to reject Egyptians," Hassan Mohamed, a 37-year-old freelancer, tells Egyptian Streets.
Along with his wife, Mohamed applied for a tourist visa to Iceland. He said he later received a rejection letter stating that Egyptian nationals are not granted visas for the purpose of tourism or to visit distant relatives due to the "general conditions of their country" and "the known immigration patterns".
"I have a job and a family here [in Egypt]. Do they think I'm going to travel to their country to work in a petrol station? I never intended to overstay, I only wanted to visit as a tourist along with my wife," Mohamed adds.
The reason for rejection on the grounds of "general conditions" is believed to be linked to the risk of Egyptians traveling and overstaying their visa duration, including the possibility that they would seek asylum.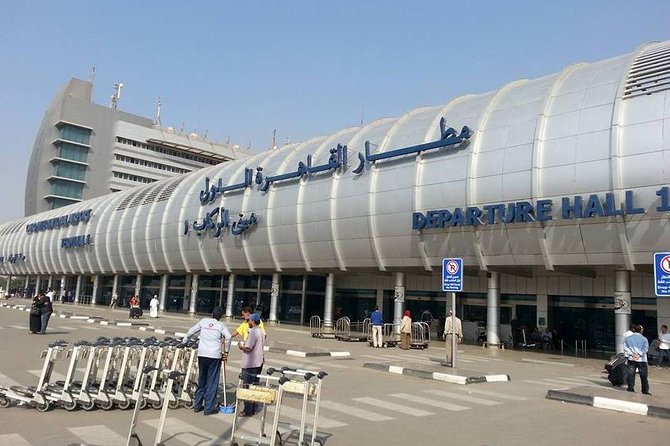 How are Egyptians dealing with this struggle?
In general, rejections are a part of every visa application process, and are a possibility whether the applicant is Egyptian or not. Starting from finding an available embassy appointment to apply for the visa, and moving on to the visa application itself, the process is both costly and exhausting.
To challenge these rejections, many Egyptians plan their trips well in advance of their intended travel dates and submit more documentation than they are required to provide. Some even attempt to apply for their visas from abroad, believing they will have a better chance at securing a visa this way.
When applying for a tourist visa to visit Iceland, Mohamed included additional documentation other than what was requested on the application website to avoid getting rejected.
"After my rejection, I found out that most if not all Egyptians who apply to visit Iceland from Egypt get rejected," Mohamed claims.
Egyptian Streets tried to contact the Colombian, US, UK, Australian, Italian, and French embassies in Cairo, to inquire about the experiences of Egyptians applying for travel visas, but received no response.
With rising inflation and multiple devaluations in less than one year, Egypt's currency has devalued by more than 70 percent since March 2022. Like many other factors of Egyptians' lifestyles, this devaluation has impacted travel plans for many, delaying some and canceling others.
And so, instead of well-wishing, Egyptians resort to telling their friends and families "good luck finding an appointment" and "good luck getting accepted" at the mere suggestion of an intention to travel abroad.
Subscribe to the Egyptian Streets' weekly newsletter! Catch up on the latest news, arts & culture headlines, exclusive features and more stories that matter, delivered straight to your inbox by clicking here.