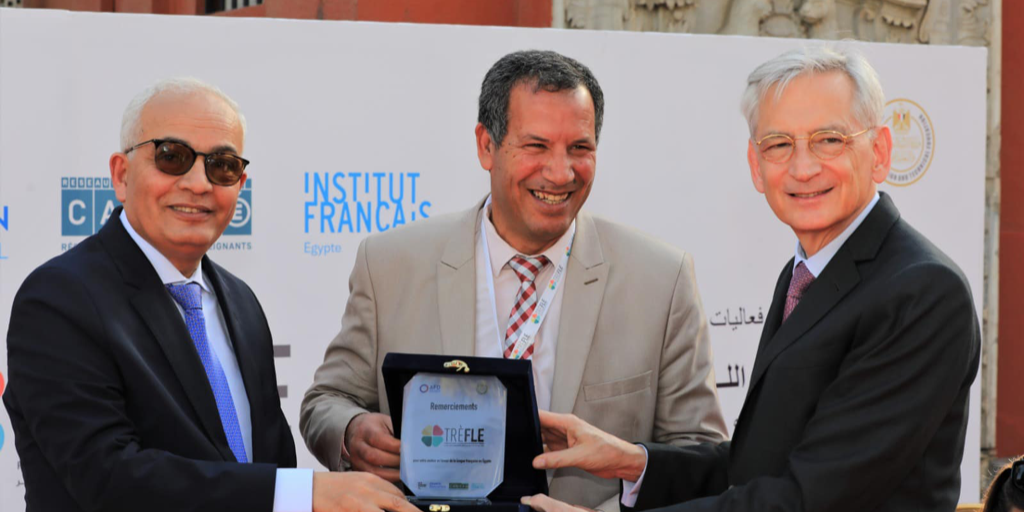 Egyptian Minister of Education Reda Hegazi announced plans for the introduction of French as a second language in the curricula of public schools in Egypt, during a ceremony organised by the French Embassy in Cairo, on Thursday, 9 March, 2023.
Dubbed the TrèFLE project, its induction into the public school system is set to take place between 2024 and 2025. Financed by the Agence Française de Développement (AFD), the TrèFLE project is a joint effort between the French Institute in Egypt and Réseau Canopée, a French institution operating under the auspices of France's Ministry of Education.
The programme has been in the works since 2018, with over 250 teachers and inspectors having already been trained in instructing French as a second language as of 2022.
By next year, 15,000 teachers are expected to be trained in the programme.
"Egypt has paid special attention to strengthening the ties with France in various fields," said Hegazi. The programme comes as a part of the French-Egyptian partnership in the field of education which was signed in 2022, and is working towards the instruction of second languages in the North-African country.
Historically, France has had deep-seated cultural influences in Egypt, impacting everything from architecture to the arts. In terms of educational influences, it was French political leader Napoleon Bonaparte who inaugurated the Institut D'Égypte with the intent of spreading knowledge within the country. At the time, the academy was divided into four main areas of study including mathematics, physics, literature and art, and political economics.
---
Subscribe to our newsletter
---