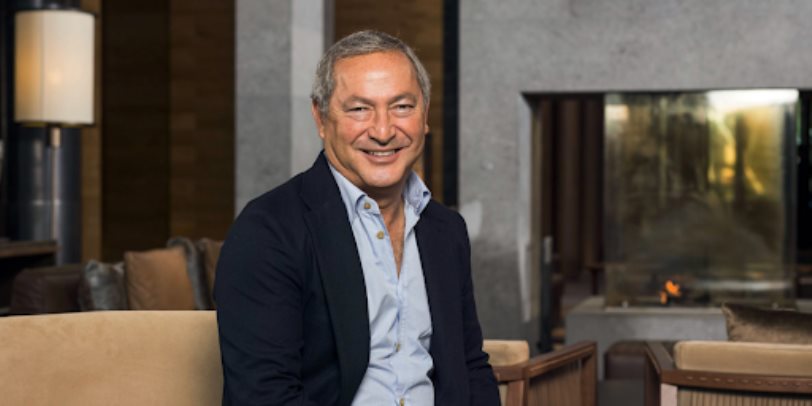 Egyptian businessman Samih Sawiris, founder of Orascom Development, captured the attention on social media following his statements about the future of Egypt's investment landscape and his plans to invest in Saudi Arabia.
In an interview with Al Arabiya on Tuesday, May 2, the business tycoon began by saying that the economic crisis is making it more difficult for businesses to operate, largely due to import restrictions put in place by the government to conserve foreign currency.
When asked whether he will stop investing in new projects due to the currency crisis, Sawiris said "of course, how do I know if this project will succeed or fail? Today, I have to know all of the details in order to work."
"Which [dollar] price should I rely on? The international price, which is worth EGP 42, or the black market price in Egypt, which is worth EGP 36, or the official price at EGP 31?" asked Sawiris. He added that "this in itself is fatal to any expectation in terms of profitability or in terms of feasibility for any project."
Later in the interview, Sawiris shared his plans to invest in Saudi Arabia, and particularly in the new smart city, NEOM.
"Everything in Saudi Arabia has become more modernized," the businessman said. "After a few years, it will remain as the largest hotspot for investment. We will see Saudi Arabia turn into Dubai, where there are tremendous investment opportunities."
To respond to the challenges faced by investors, Egypt's cabinet announced earlier in April the establishment of a new Supreme Council For Investment following a presidential decree by Abdel Fattah Al-Sisi.
Egypt's annual inflation skyrocketed this year, reaching 31.9 percent, its highest in five and a half years. It demonstrates the severity of the economic strains that Egypt has been experiencing since early last year.
In addition, Egypt has sharply devalued its currency three times since February 2022, which adds to the costs of paying back government debt, including the USD 3.5 billion (EGP 107 billion) in repayments for previous IMF programmes coming due by the end of this year.
---
Subscribe to our newsletter
---