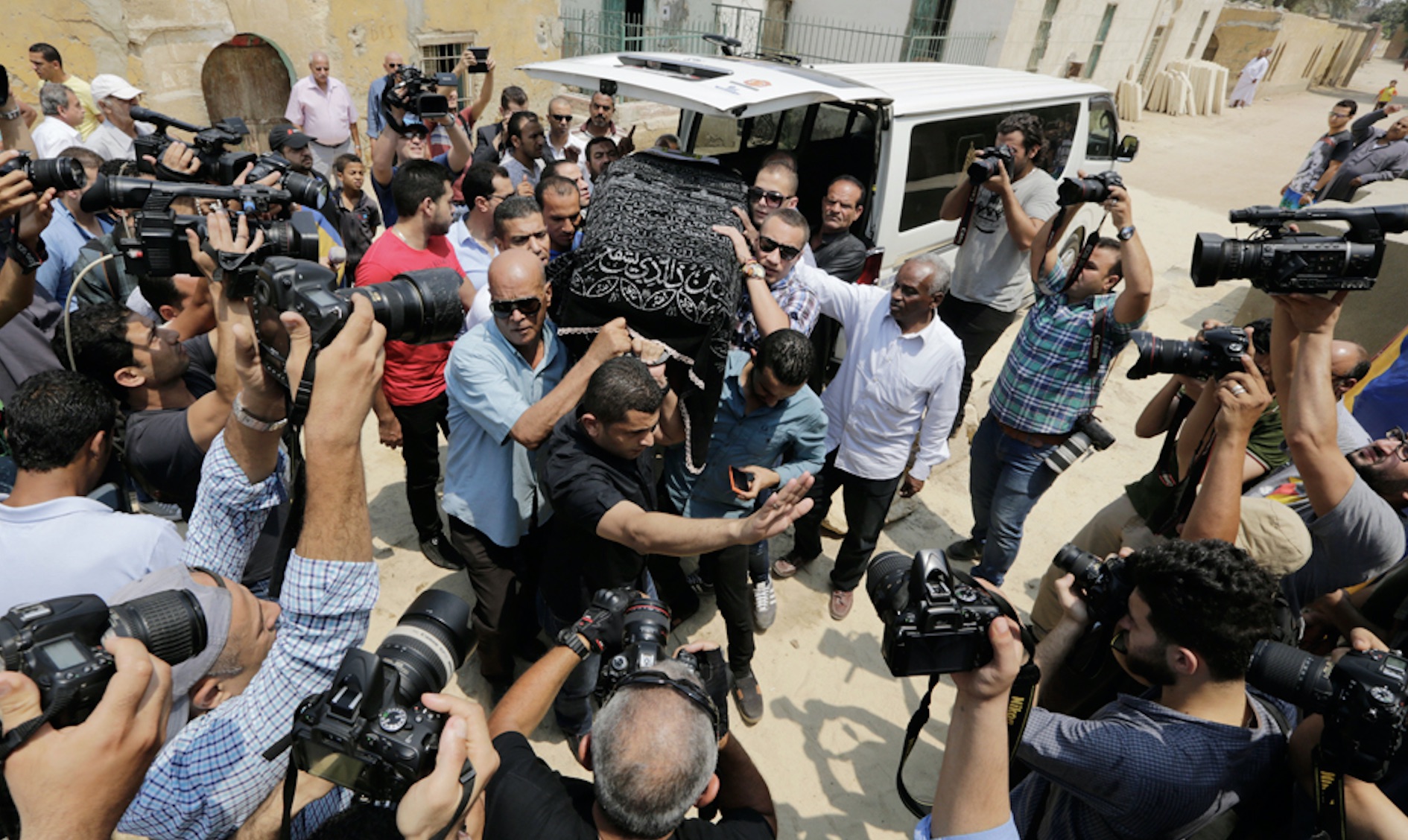 Egypt's head of the Journalists' Syndicate Khaled El-Balshy has called on Egyptian newspapers and press photographers to put regulations and restrictions on funeral coverage in Egypt.
In his statement, given on Tuesday, 2 May, El-Balshy indicated that in the case of the restrictions being breached, consequences will be set in place.
El-Balshy's call comes after the funeral of Egyptian actor Mostafa Darwish, which took place on 1 May, as videos of two women smiling while filming the funeral circulated online.
After the news of Dawrish's passing spread, a wide array of photojournalists and media coverage personnel headed to the funeral, where they took flashing pictures and videos of celebrities who were present.
El-Balshy explained that funeral coverage is disrespectful and invasive of the privacy of the family and friends who are mourning the loss of the actor.
As a result, an investigation into Darwish's funeral incident is taking place, as Mahmoud Kamel, member of the Journalists' Syndicate explained on his official Facebook page.
The head of the syndicate also called on the editors-in-chief and Egyptian photojournalists for a meeting to discuss the limits of funeral coverage in order to ensure the privacy of citizens.
---
Subscribe to our newsletter
---