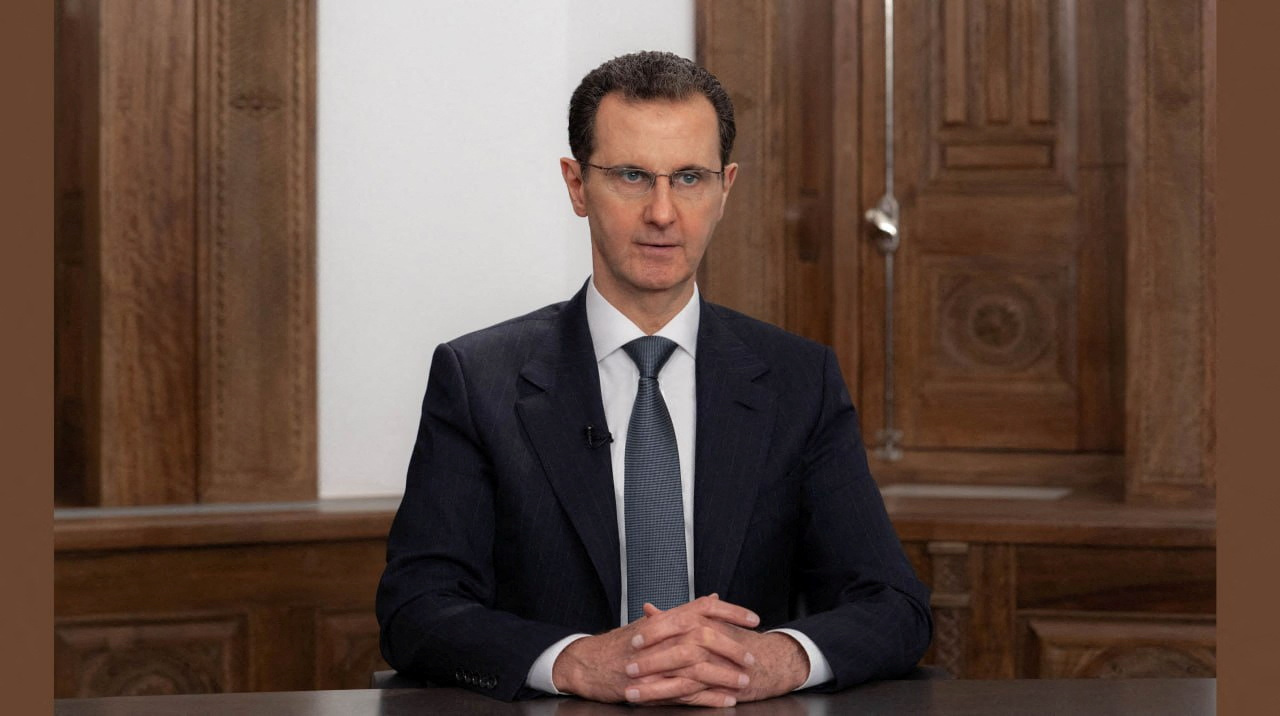 After twelve years of isolation, the Arab League has given Syria permission to rejoin the fold, under certain conditions, the National reports.
An Egyptian diplomat who spoke to The National on condition of anonymity said that the decision was made by Arab foreign ministers during an emergency meeting in Cairo on Sunday, May 7.
When asked what the conditions for a complete return may be, the diplomat responded that they included the safe return of Syrian refugees, a viable political process that results in elections, and measures to stop the smuggling of drugs out of Syria into nearby nations.
The news was also revealed by state outlet Ahram Online.
Gamal Roshdy, the spokesman for the Arab League, also told Ahram Online that the permanent representatives' meeting on Saturday had made it clear that there were no longer any concerns about Syria being part of the Arab League.
Syria was suspended from the Arab League in 2011 over its failure to end its ongoing crackdown against civilians and failure to implement terms of a peace deal to stop its internal crisis. The suspension was described as the last chance for President Assad to carry out the peace agreement that the Arab League brought into fruition to halt the crackdown towards civilians, withdraw security forces from civilian areas, and release political prisoners.
The news comes amid a regional push to normalise ties with Syrian President Bashar al-Assad, particularly following the earthquake in February. The devastating 7.8 magnitude earthquake, which took place near the Turkey-Syria border, displaced millions from their homes and killed over 50,000. Less than 48 hours after the earthquake, Assad and Egyptian President Abdel Fattah el-Sisi spoke on the phone for the first time in more than ten years.
Last month, Assad received Saudi Foreign Minister Prince Faisal bin Farhan in Damascus, the first visit of a top diplomat from Saudi Arabia since 2011.
Egypt's foreign minister Sameh Shoukry also met Assad in late February to deliver more aid to the quake-hit country. During the same month, Assad paid a visit to Oman and held a meeting with United Arab Emirates' Foreign Minister Sheikh Abdullah bin Zayed.
Since the United Arab Emirates and Bahrain reopened their embassies in Damascus in 2018, there has been a gradual normalization of relations with Syria. Oman also returned its ambassador to Syria in 2020, and Jordan reopened its border with Syria in 2021.
However, the United States has stood firmly against the normalization of relations with Syria.
"We will not normalize with the Assad regime nor will we encourage others absent authentic and enduring progress towards a political resolution," State Department spokesman Vedant Patel said.
The region has recently been witnessing a series of diplomatic reconciliations that can bring about resolutions to conflicts, most notably is the Saudi-Iran deal. The deal was mediated by China, and supports both countries in solving their political rows across the Middle East.
Egypt and Turkey have also agreed on a timeframe to resume diplomatic relations, Egypt's Foreign Minister Sameh Shoukry said in April. Shoukry added that a summit will be held in the near future to bring together both presidents and discuss mutual interests.
---
Subscribe to our newsletter
---