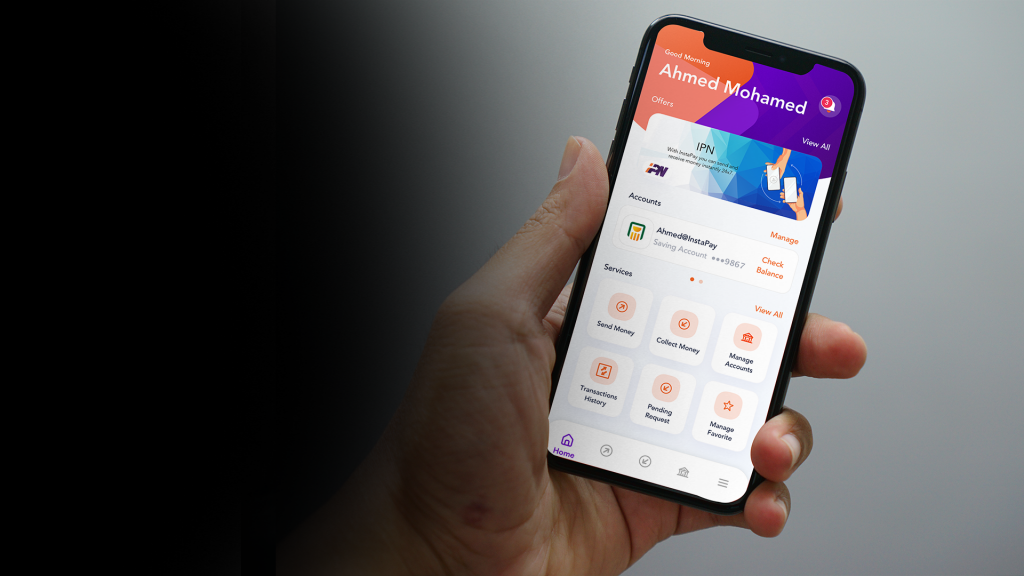 Since financial inclusion is a cornerstone of Egypt's Vision 2030, the Egyptian government has been keen on introducing and promoting digital financial services. The Central Bank of Egypt (CBE) launched multiple initiatives on the importance of banking across governorates, leading to an increase in the number of banked citizens. Although cash is still king in Egypt, digital payments are becoming increasingly popular in the country due to the spread of e-wallets and digital financial services in the last few years.
In 2022, 64 percent of Egyptians increased their adoption of digital payment solutions, and in the same year, a report by Mastercard's New Payment Index showed that the number of mobile phone wallets in Egypt reached 46,500 per 100,000 people.
With the increase in the popularity of these solutions and the increased reliance on them in transactions across the country, here are some of the most widespread digital payment methods in Egypt.
Fawry
Due to its availability in every nook and cranny of the country, Fawry, established in 2008, is the most popular digital payment service in Egypt. As the leading provider of e-payments and digital finance solutions with over 35 million users across the country, Fawry allows users to manage and pay bills, buy products and transfer money to merchants, buy tickets, settle loans and installments, pay fines, and even renew sporting club subscriptions.
The mobile application is available on App Store and Google Play.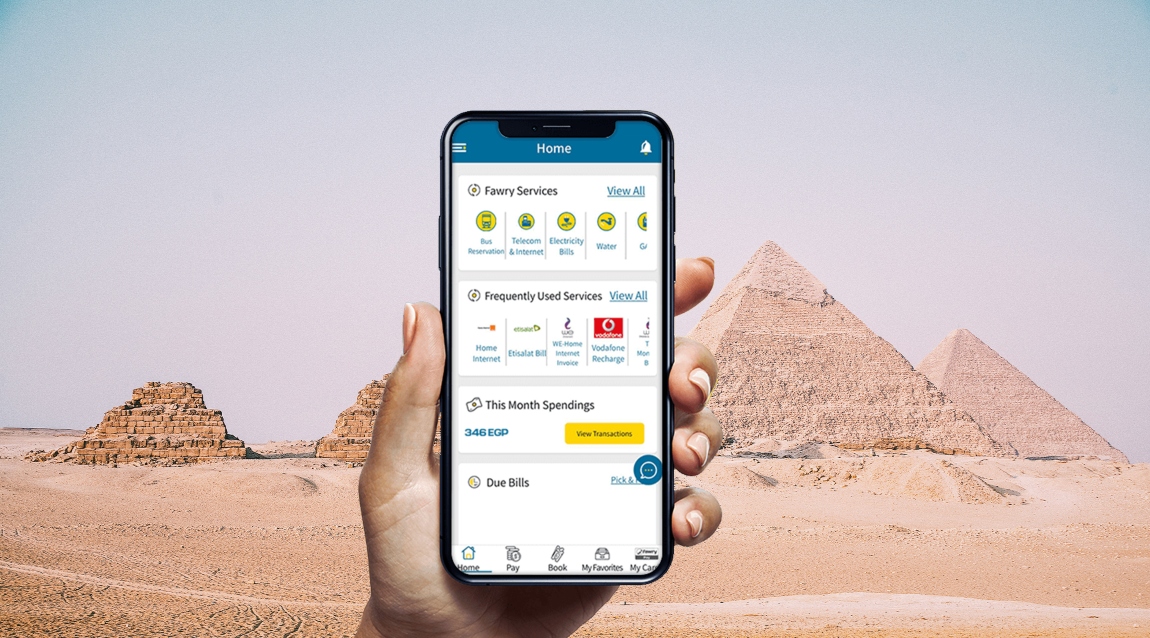 InstaPay
Launched in 2022 as the first Payment Service Provider (PSP) licensed by the Central Bank of Egypt (CBE), InstaPay is the latest digital payment mobile application taking Egypt by storm. With no fees, the app allows users to transfer and receive money from their bank accounts to any Egyptian bank account or digital wallet, as well as check their bank statements.
The mobile application is available on App Store and Google Play.
Orange Cash – Vodafone Cash – Etisalat Cash
Telecom service providers Etisalat, Vodafone, and Orange all have e-wallet applications that can be used for multiple purposes. Allowing the transfer and receipt of money, deposit and withdrawal of cash, bill payments, and even donations, these apps also, reduce the hassle of financial transactions and running errands to one click.
These mobile applications are available on App Store and Google Play.
Al Ahly Phone Cash – Qahera Cash – BM Wallet
Egyptian banks have also introduced digital wallets to their customers with a set of features to ease most of their daily financial transactions. The National Bank of Egypt, Banque du Caire, and Banque Misr all have digital wallets that allow registered users to transfer and receive money, make online purchases, and deposit or withdraw cash through the bank's branches or ATMs. By adding money using the respective bank card to the e-wallet, the money can later be withdrawn from any of the bank's ATM machines.
These mobile applications are available on App Store and Google Play.
---
Subscribe to our newsletter
---