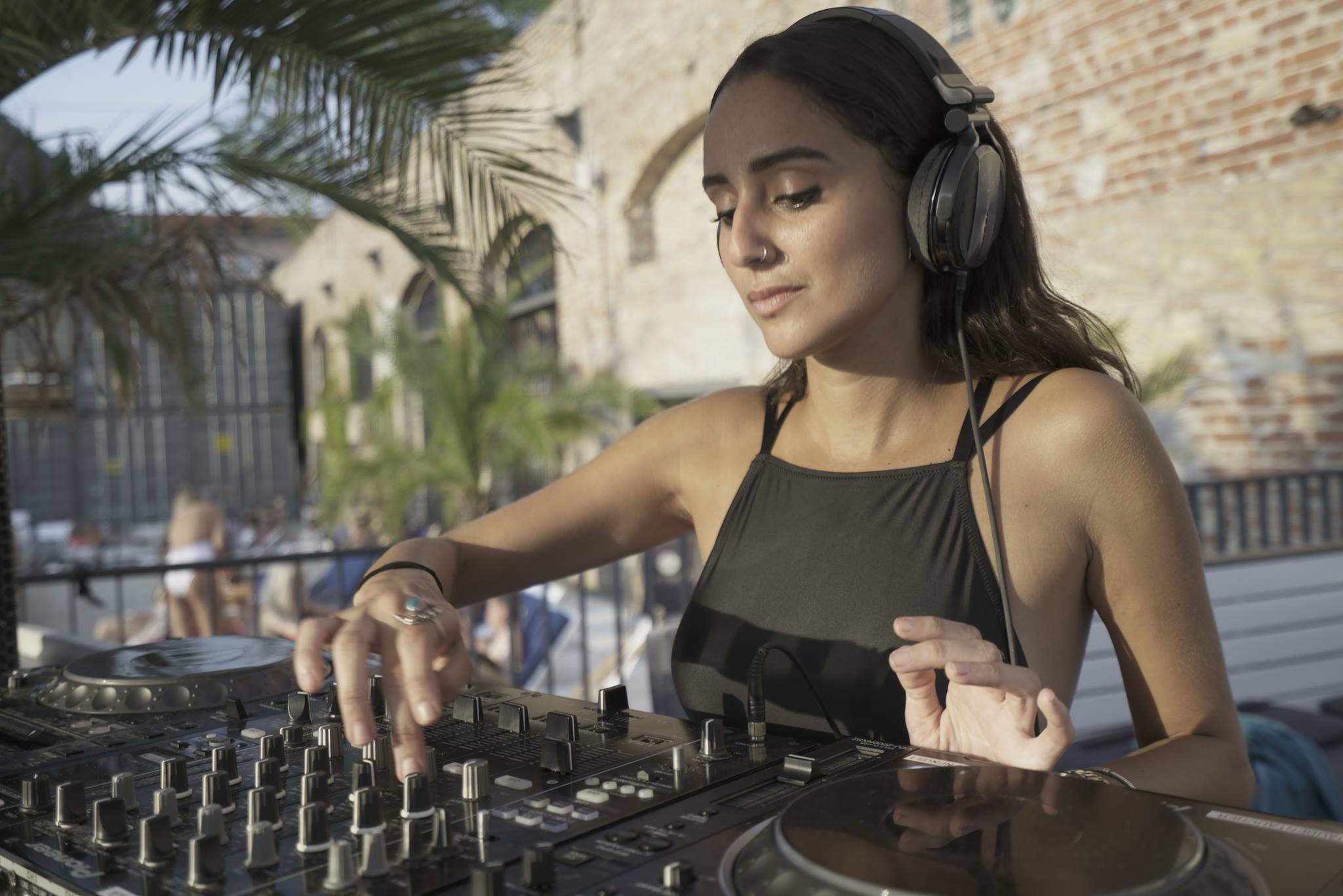 In a darkened room, illuminated only by scattered fluorescent lighting, a crowd grooves and moves to the beats of the female DJs conquering the stage.
In an industry that has long been dominated by men, a generation of women DJs are not only shaking the Middle East and North Africa (MENA) music scene with their experimental sounds, but they are also working to create more inclusive spaces and dance floors for women performers and young party-goers alike.
In boiler rooms and on grand international stages, MENA women are taking center stage — whether in the techno and deep house or R&B, and funk. From Cairo to Palestine, here are some women DJs dominating the regional and international scenes—one record spin at a time.
NOORIYAH
Born in Saudi Arabia and raised in Japan, Nooriyah has left influences in more places than one. As a DJ, audio producer, and presenter, Nooriyah has played on some of the biggest stages in the UK, and has also been a presenter for BBC Studios, Westside, Balamii, and Plus 1.
Nooriyah also mixes her music with Middle East and North African influences, as her sets often include oriental rhythms and tunes from Arab artists such as Abdel Halim and Nancy Ajram, with inspiration from Syrian-American singer Lena Chamamyan. She also shares her expertise by teaching DJ classes for women.
DJ Cosmicat
DJ Cosmicat — otherwise known as Nouf Sufyani —- is Saudi Arabia's first sensational woman DJ. Before pursuing music, Sufyani was a dentist, but her love for music took over. Her career started in 2018, but it wasn't until 2020 that she released her debut EP, Dilemma.
She is known for house music, and her boldness has inspired many women DJs to follow in her footsteps.
Sama Abdulhadi
Known as the 'queen of the Palestinian techno scene,' Sama Abuldhadi is the first Palestinian DJ and electronic music producer. Abdulhadi is one of the first DJs to emerge to international stages from Palestine—but her rise to fame began in Beirut, Lebanon.
She developed her techno talents in Beirut, where she educated herself in the technicalities of DJ-ing, such as record mixing. Her talent led her to perform beside renowned artists at grand international concerts and festivals as high profile as Coachella.
Ashibah
A house music fanatic, Ashibah is an Egyptian-Danish DJ that is dominating the electronic music scene with her tunes. She has played alongside many known artists in the music scene, including Sonny Fodera, Lee Foss, and many others. Ashibah is also a composer and a producer.
Akladios
A groove queen, DJ Dina Rizkalla — otherwise known as Alkadios — is considered one of Cairo's most prominent DJs.
She has been spinning decks in Egypt with local and international artists, including Jamie Jones, Peggy Gou, Traumer, Loco Dice, and more. She has also performed internationally in Berlin, Beirut, Dubai, Amman, and Bucharest.
Her music ranges from tech and deep house to groovy house and minimal music.
Tala Mortada
Based in Beirut, Tala Mortada is the resident DJ and managing partner of two of Lebanon's most famous clubs, The Grand Factory and Ahm Club. Next to her life as a music lover, she also owns a design studio called Clap Clap, where she works as a creative director.
---
Subscribe to our newsletter
---