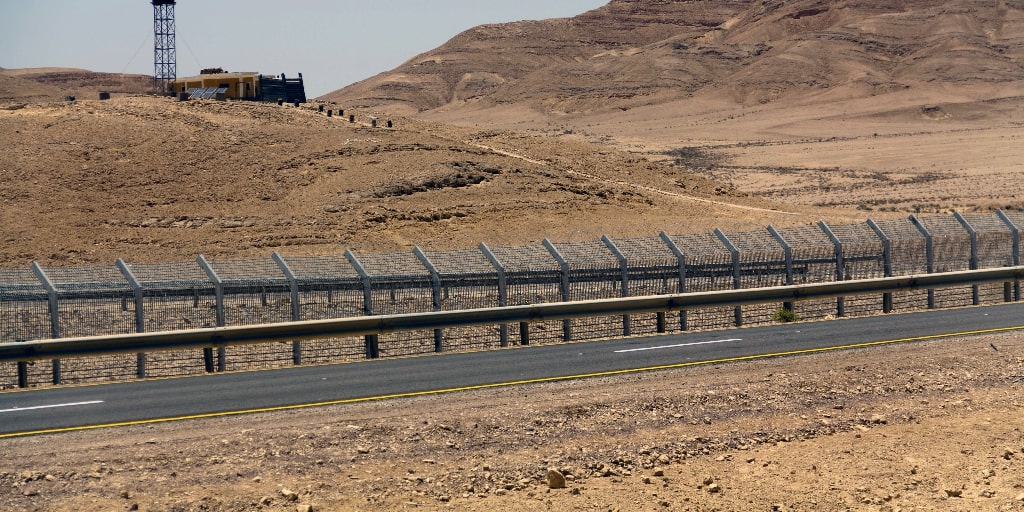 A rare gunfire incident on the Egyptian-Israeli border resulted in the death of an Egyptian officer and three Israeli soldiers, with two other Israeli soldiers injured.
The gunfire, which occurred on the morning of 3 June, erupted when an Egyptian border officer pursued drug smugglers into Israeli territory, according to a media statement by the Egyptian Armed Forces'1979 Spokesperson, Gharib Abdel Hafez.
After breaching the border's security barrier and entering Israel's Negev desert, gunfire was exchanged, resulting in casualties from both sides of the border.
Both militaries are cooperating in the investigations, according to on a statement from the Israeli Defence Forces' official Twitter page.
"All necessary search, inspection, and security measures are being taken in the area, along with the implementation of legal procedures regarding the incident," shared Abdel Hafez. "Our sincere condolences to the families of the deceased and our wishes for a speedy recovery to the injured."
The identity of the Egyptian officer has yet to be revealed.
The IDF presented a different account of what unfolded, reporting that the officer – a "terrorist" – shot and fatally injured two Israeli soldiers who were securing a military post in the Negev desert along the Egyptian border. A third Israeli soldier was killed in action hours later, along with the Egyptian officer.
Israel's Chief of the General Staff, Major General Hertzi Halevi, claims that the killed soldiers "tried to make contact" prior to the gunfire.
An Israeli spokesperson informed Reuters that drug smuggling attempts in the region occur frequently, but the most recent documented case of infiltration into Israel took place around a decade ago.
The IDF later identified Lia Ben Nun, 19, and Ohad Dahan, 20, as two of the three Israeli soldiers killed in the incident.
The gunfire exchange comes as a shock to both countries, which have had very few fatal incidents since their 1979 peace treaty signing.
The last similar incident between the two occurred in 1985, almost 40 years ago, when an Egyptian border policeman killed eight Israeli tourists and injured four more.
More updates to follow.
---
Subscribe to our newsletter
---