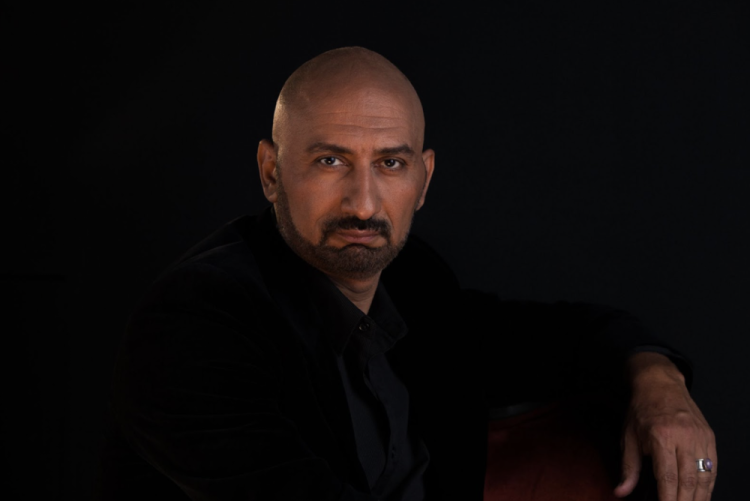 Ashraf Sewailam never envisioned his life would take him on an unexpected path, but he ended up establishing himself as one of the most talented singers in his field on an international scale.
Sewailam is an illustrious bass-baritone opera singer who has captivated audiences around the world with his powerful voice and commanding performances.
Born in Dokki in 1967, Sewailam studied architecture at Cairo University. Thirty six years ago, during the summer of his second year at university, Sewailam witnessed an event that changed his life.
He had been saving up for months to attend the rendition of Opera Aida, set to be performed at the Pyramids. His aunt, who was adamant to get him to appreciate classical music, managed to get him a backstage pass, and he attended all of the rehearsals for the Opera.
"That moment was my epiphany. It was a huge turning point that led to everything that came after," the singer told Egyptian Streets after his performance as Il Commendatore in Mozart's famed Opera, Don Giovanni, at the Bibliotheca Alexandria.
Nineteen year-old Sewailam was captivated by the Opera, having watched it without the additional glamor of the actual performance. His plans to become an engineer were immediately derailed by his newfound passion.
After deliberating his career change for a year, he decided that music was the right path for him.
He looked for courses and classes in the conservatory and the faculty of music education, and he met Professor Raouf Zidan, who ended up being one of his greatest mentors, tutoring him after his finals.
The same year, Sewailam was performing Beethoven's Symphony No. 9 in the inauguration of the new Cairo Opera House. Twenty seven years later, he was the soloist for the anniversary of that inauguration after having performed it several times all over the US. He also performed in Aida in 2011 in Virginia and 2013 in San Diego, which was a full circle moment for him after watching it many years ago in Cairo.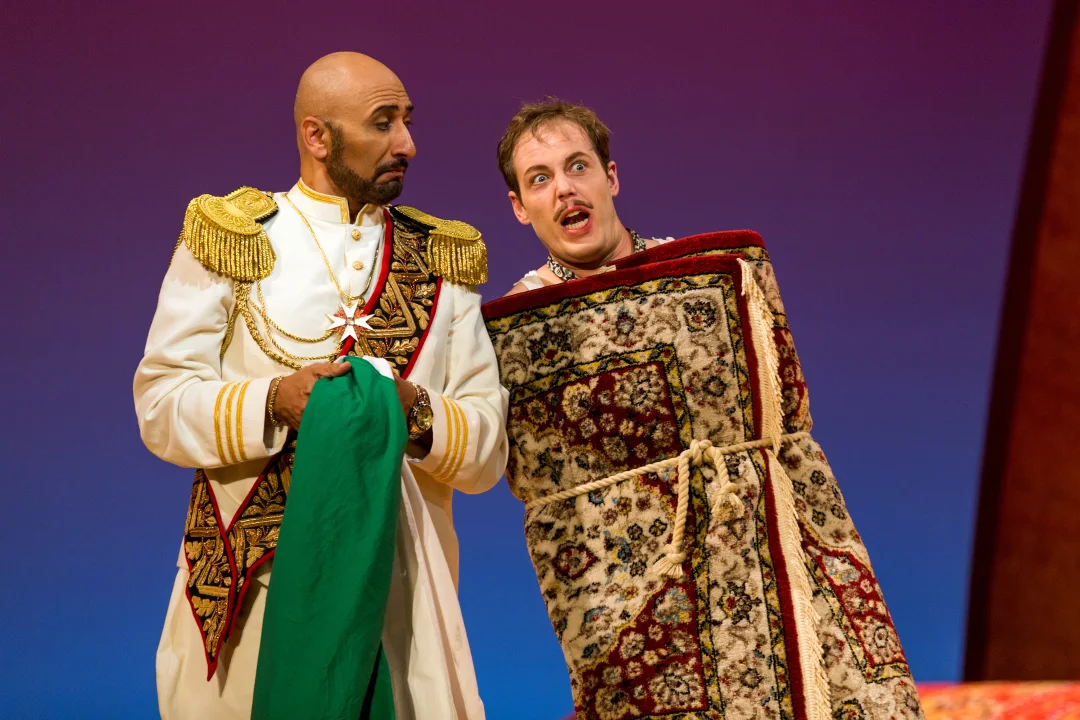 "I was adamant to finish what I started, even if I knew I did not want to pursue it professionally," Sewailam said, explaining why he waited until graduating from architecture in 1990 before pursuing music academically.
In 1992, he traveled to the United States and earned two degrees, a Bachelor's and Master's in Music Theater and Music Performance respectively from the University of Colorado at Boulder.
His studies lasted four years, and he was inspired by the educational aspect of music studies, as he believes that not every singer can teach solely based on talent. He returned to Egypt in 1996 and plenty of doors opened up for him.
"Once you get a degree from abroad in a niche subject, you immediately get so many opportunities," Sewailam explained. He became a professor at the American University of Cairo, a soloist in the Cairo Opera House, and the director for dubbing Disney projects into Arabic.
"I was the Arabic voice of Mickey Mouse, and I did the singing voice of Ursula in The Little Mermaid," he said. He also took over the singing parts in numerous Disney movies after that and directed the music of Cinderella, Pinocchio, and The Little Mermaid, in addition to performing major roles such as Slim in A Bug's Life and Louis in Princess and the Frog.
Sewailam describes the six years of his life in Egypt after getting his Master's degree in Colorado as the most productive period of his career. He does not believe that he would have gotten the same opportunities if he had stayed in the United States during that phase of his development.
"There are challenges to being a small fish in a big pond, but being a big fish in a small pond at this particular point has helped me greatly," he explained. Sewailam added that if he had spent six years in America and tried to weave his way through the industry, he would not have had the diverse opportunities presented to him in Egypt.
Then, after his years in Cairo, Sewailam felt that there was no way for his career to progress; he achieved the creative ceiling in Egypt and there was no more room to grow. The only other two options were to pursue an academic position or take on an administrative role.
That is when he decided to permanently move to Colorado to start his Doctors of Musical Arts (DMA) in Vocal Performance Music and Pedagogy, which eventually opened up a new field of opportunities. He finished his studies in 2008.
"I am aware that it would have been easier [for] my career if I stayed in somewhere like New York, especially that I would not need two connecting flights to travel to Egypt," he said, adding: "I fell in love with Boulder, Colorado and I would not have it any other way." This year, he delivered the commencement speech to Colorado Boulder University students this year as the recipient of the distinguished alumnus award.
Since he moved back to the United States, he has achieved many milestones as an artist. In 2003 he had his debut with the Colorado Opera and a year later found an agent in New York, leading to yearly auditions which resulted in performances in some of the American Opera hubs like the Lincoln Center, the Metropolitan, and Chicago Lyric. He also performed in Australia, New Zealand, and the Netherlands.
As for his current endeavors, to say that Sewailam is having a busy year would be an understatement.
He performed Il Trovatore (The Troubadour) at the Pittsburgh Opera and played Hakim in Khalid Hosseini's opera adaptation of A Thousand Splendid Suns for the Seattle Opera, which has been in the making for ten years. He also played Bartolo in Il Barbiere di Siviglia for New Orleans Opera and Mustafa in L'Italiana in Algeri for Tulsa Opera.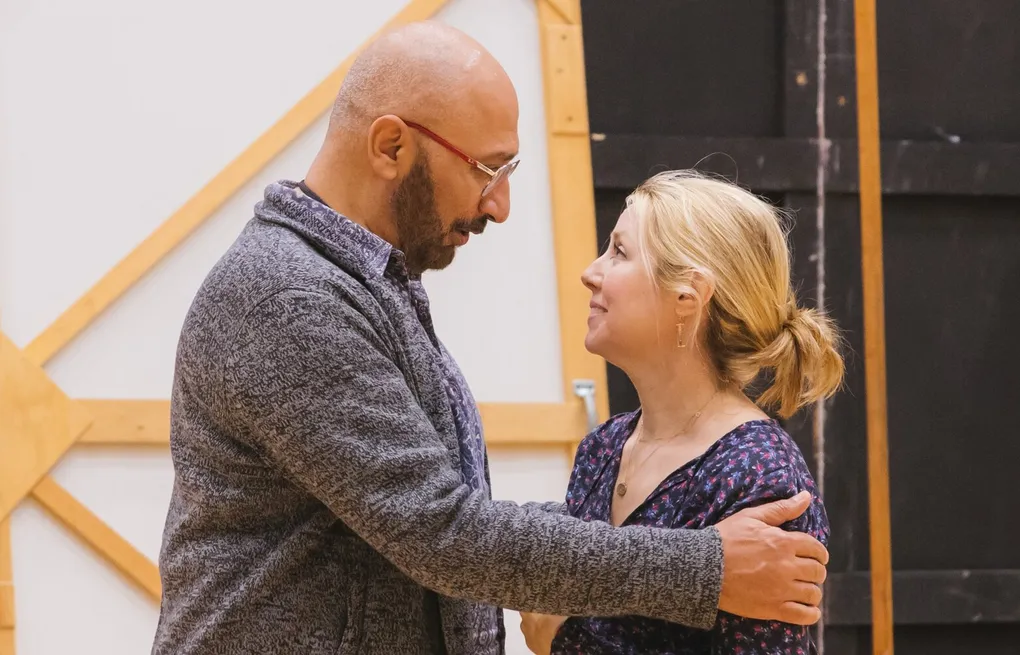 "It has been a busy year but I am grateful I got to tackle these different roles," Sewailam said.
The singer's most anticipated project is his directorial adaptation of Gioachino Rossini's Otello for Central City Opera in Colorado later this summer, as well as working at Lyric Opera of Chicago for the first time.
"Working as a director had never been in the cards before, it happened by chance. My directorial debut was in 2016, when I directed Elixir of Love for [the] University of San Diego because the director had dropped out and I fell in love with the craft," he explained.
Sewailam quickly realized that directing is one of those things that adds to his ethos as an artist.
"It fit my vision of what it means to build the artist, and despite thinking that one day I will retire from performing to teaching singing, the experience of directing made me realize it is something I would like to do in the long term," he said.
The singer spoke with such passion about Rossini's Otello, which was adapted from William Shakespeare's Othello: "it came out before Giuseppe Verdi's version and it was very successful. People usually regard it as the lesser Otello, but it is just as important and dramaturgically sound. This project is also my first union level contract which has been a dream come true."
He worked hard for his success, but he also uses several destinal phrases that make it seem that everything just fell into its rightful place. "It felt like the universe conspired to get me to fall in love with directing," Sewailam said.
However, his experience as a director is much more energy and time-consuming than his experience as a singer.
"It is a vastly different experience, and much more exhausting. As a singer, I used to work six hours a day and would only work on my part. As a director, I am responsible for every single part of the project and would work up to twelve hours a day," he said. " I get to utilize the skill set I have accumulated over the years, from studying architecture, to working as a carpenter, light board operator and stage manager while studying in Boulder."
Despite his many achievements, Sewailam remains grounded. His main concern is not only to teach the craft to new singers, but to teach individuals proper musical education, to strengthen the educational infrastructure, which he believes is greatly lacking in many institutions.
That is why he says it is important for him to do masterclasses, especially in Egypt. He is intent to incite the most change with these young artists because he has been on the other side of that equation as a young boy before.
As an artist in the true sense of the word—making art for its own sake—he is aware that the opera industry is not profitable in any way.
"I would never get paid like a pop artist or even a Broadway star and I am content with that," he said, "The popularity and profit-making of something was never the important aspect of the craft to me. It will always be about the artistic mindset and serving the music."
---
Subscribe to our newsletter
---