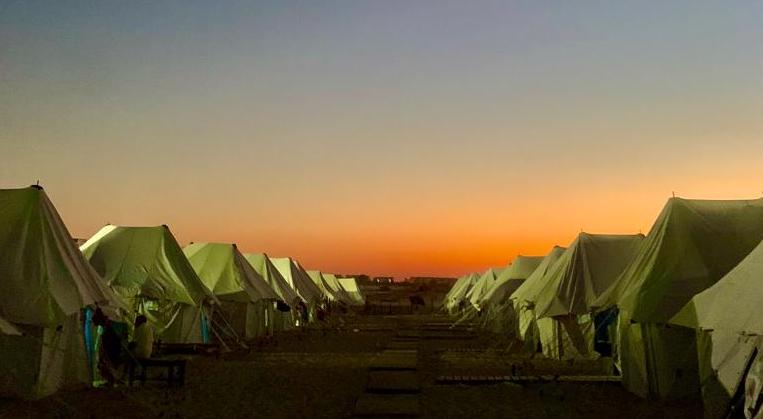 Nestled between the serene stretches of Ras El-Hikma and Sidi Heneish on Egypt's northern coast, there's a place that has been weaving academia and youthful spirits into an unforgettable experience for decades. Bagoush, a quiet village with an unassuming charm, hosts an annual summer camp that has been a beloved tradition for students of Alexandria University since the 1960s.
Imagine a serene spot where the crystal-clear waters of Egypt's northern shores meet untouched sands, a haven far removed from the hustle and bustle of modern life and tourism infrastructure. This idyllic place is none other than Bagoush, lovingly nicknamed the "Egyptian Maldives."
Here, Alexandria University has crafted cherished memories through an affordable beach camp. With the arrival of each summer, the camp comes to life with the raising of tents, eagerly welcoming 15 cohorts of campers in succession, each wave spanning a delightful six days.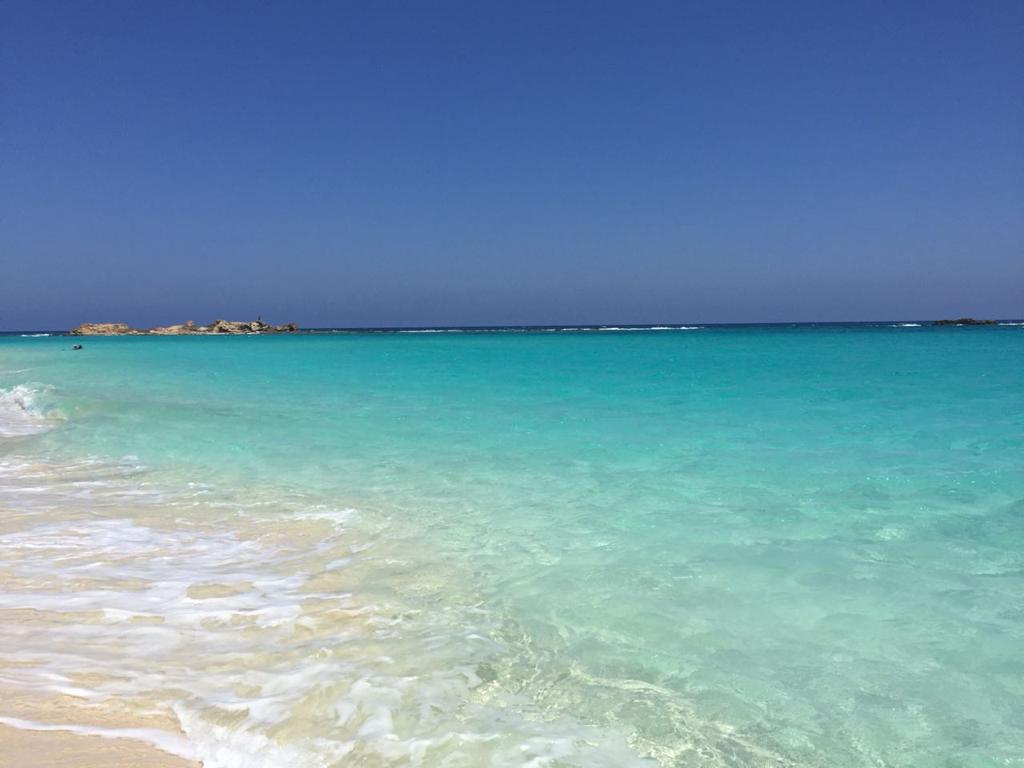 The story of Bagoush goes way back, starting in the late 1960s, when it first opened its doors to academics and young minds seeking a break from routine. The magic of Bagoush is not in fancy amenities, but in the simple and untouched beauty surrounding it.
First-timers might be taken aback by the basic sleeping arrangements and shared bathrooms, but it does not take long before they fall under the spell of the sun-soaked sands just steps from their tents. Days here are filled with spirited sports competitions under the sun and lively night gatherings, sparking friendships that often last a lifetime.
A personal testament to the enduring charm of this place comes from families like mine. For over 30 years, Bagoush has been our trusted summer sanctuary.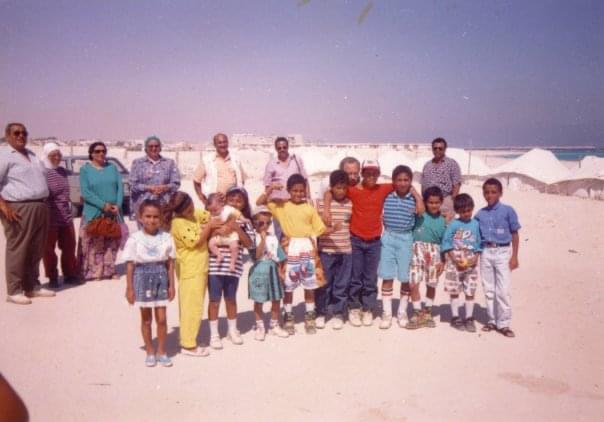 Even when we skipped a summer or two, or ventured elsewhere along the North Coast, the anticipation of coming back to Bagoush never wavered – its captivating charm holds us in its grip.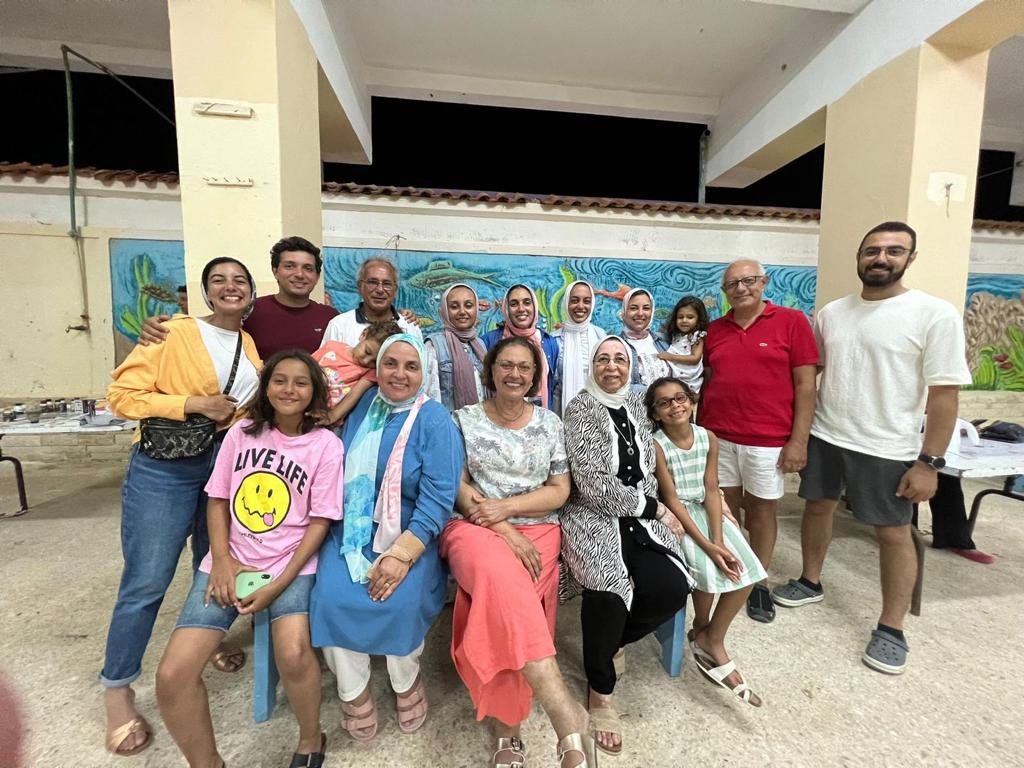 The camp offers a comprehensive experience that caters to every facet of enjoyment. The day begins with an early rise for taboor el sabah (morning assembly), followed by morning sports training, a hearty breakfast, and activities that vary depending on the day's schedule. Whether it is beach volleyball competitions, sandcastle building contests, or engaging in color fights, there's an array of options to choose from.
As the day unfolds, there's ample time to relish Egypt's finest beach. After soaking in the sun and sea, it's time for lunch, followed by another round of beachside enjoyment.
Yet, it is during the nights that the camp truly comes alive, transforming into a hub of talent and entertainment. Nighttime samar gatherings are a cornerstone of Bagoush's identity, providing an outlet for an array of talents: improvised acting scenes more vibrant than anything seen in grand theaters, familiar folklore songs that everyone sings along to, celebrity impersonations, and poetic recitations that stir the soul.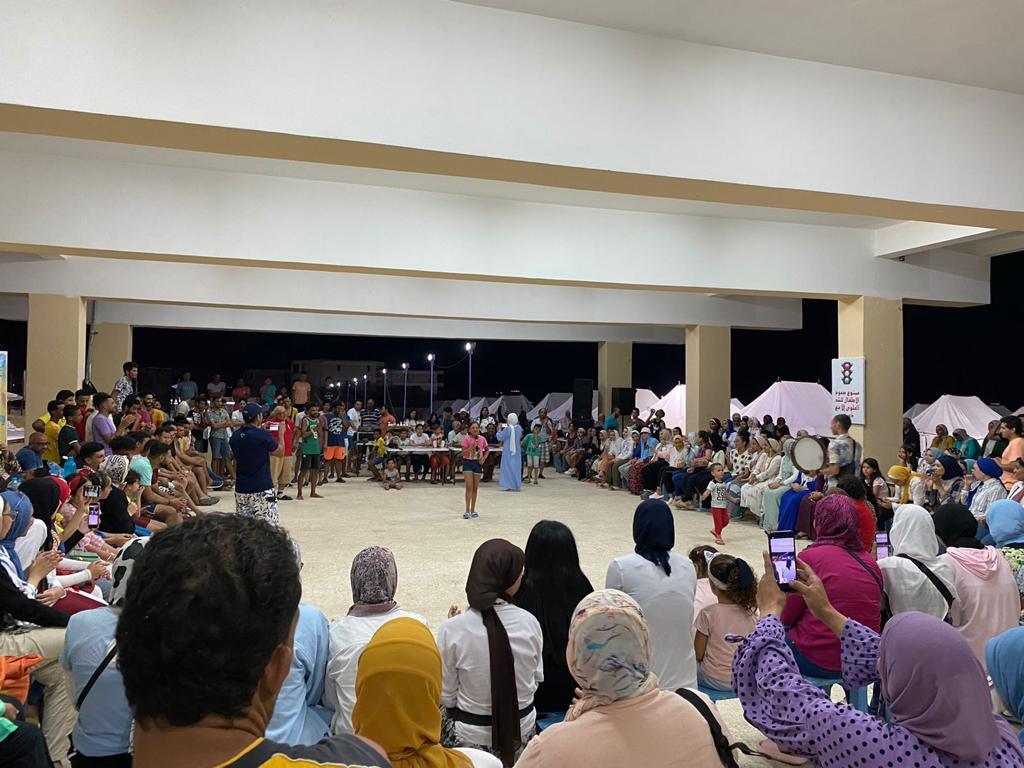 But Bagoush is not solely about leisure; it is also a haven of shared responsibility. Each day, a different set of students assumes the roles of cleaning and kitchen management, ensuring the camp's harmony while nurturing leadership attributes. Camp leaders, chosen from actively engaged students, oversee daily operations from tent construction to wall painting.
A remarkable sense of egalitarianism permeates Bagoush's atmosphere. In the meal queue, deans stand alongside maintenance personnel, and faculty members dine with students and their families.
Bagoush's heart and spirit find their roots in its local Bedouin residents, particularly the El-Senoussi family, who serve as the rock of the community. At the very center of the camp, you'll find the well-respected Hagg Abdelhameed, playfully known as Abdelhameed El Harami (Abdelhameed the Thief).
He goes way beyond his kiosk owner role; he is like a living memory, a keeper of moments that have passed. With a sharp eye and welcoming smile, he greets each familiar face by name, at times recalling their coffee preference despite the passage of years, stitching together a bond that links Bagoush campers through time.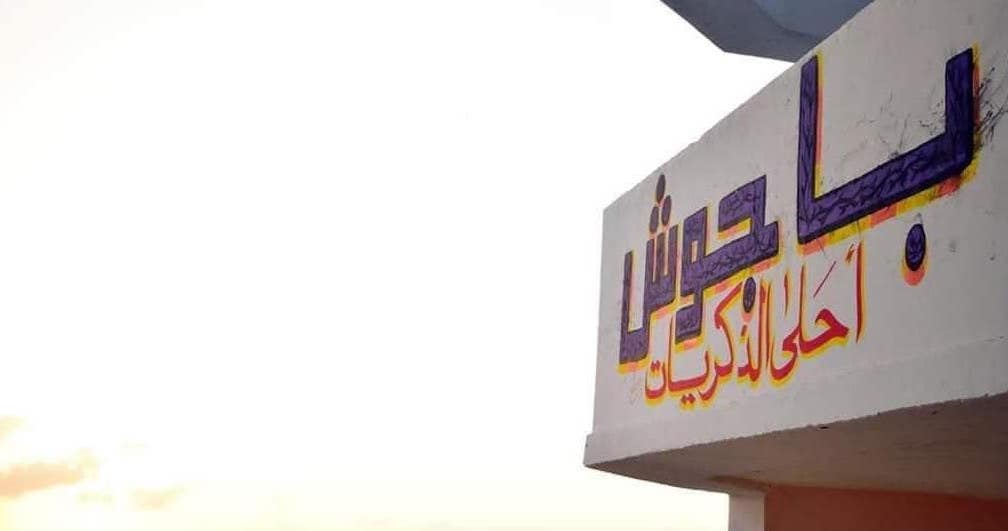 Bagoush is a place that has withstood the test of time, preserving its essence unchanged. It's a bridge across generations, a place where shared experiences nurture strong bonds. Amid the simplicity of camp life, basic needs blend with the beauty of the beach, creating the perfect setting for heartfelt conversations against the backdrop of the sea.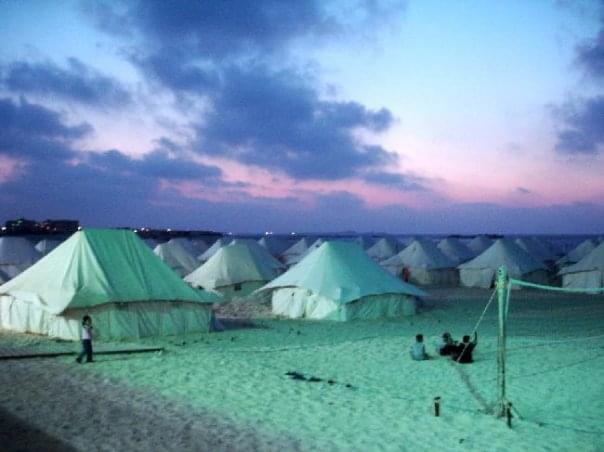 It is also a place where our annual hope remains constant: that it doesn't succumb to massive developments, upscale communities, or resorts. For years, members of the local community have purportedly heard discussions and threats of closure. The extent to which these discussions are mere rhetoric or actual threats of peril remains unclear.
The Bagoush community seeks reassurance that it will be shielded from the interests of profit-driven tourism magnates who view its unmatched waterfront with heightened attention. Our aspiration is for Bagoush to remain intact for future generations – a space for families to come together and connect, and for students to forge everlasting friendships.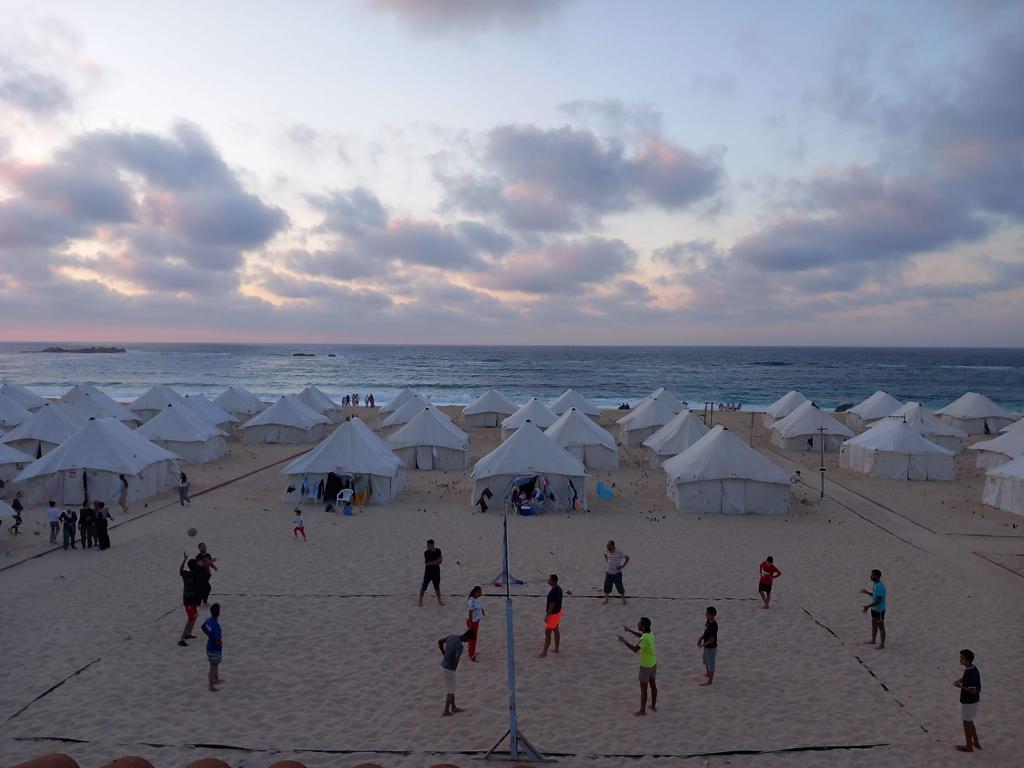 Subscribe to the Egyptian Streets' weekly newsletter! Catch up on the latest news, arts & culture headlines, exclusive features and more stories that matter, delivered straight to your inbox by clicking here.