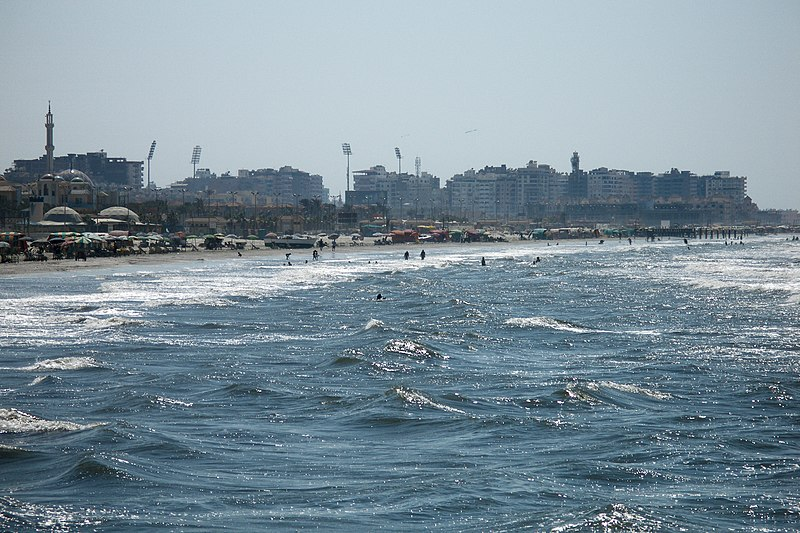 Egypt's Ministry of Irrigation and Water Resources is taking active measures to protect vulnerable low-lying coastal areas in the northern Nile Delta, a region highly prone to flooding due to the rising global sea levels caused by climate change.
The ministry is implementing a series of protective measures that span a considerable stretch of 69 kilometers and cover five key coastal governorates: Port Said, Damietta, Dakahlia, Kafr El-Sheikh, and Beheira. These measures are part of the "Enhancing Climate Adaptation in Egypt's Northern Coast and Nile Delta" project, financed by the Green Climate Fund, which operates as the financial arm of the United Nations Framework Convention on Climate Change to assist developing countries in adopting counter climate change practices.
The projects employ cost-effective and sustainable approaches that utilize materials from the local environment.
A core objective of the project is to set up monitoring stations along the Mediterranean Sea to track changes in waves, winds, and sea level patterns.
According to Mohamed Ghanem, spokesperson for the Ministry of Irrigation and Water Resources, this initiative aims to tackle the challenges posed by rising sea levels and extreme weather.
A comprehensive plan for managing the coastal areas along Egypt's northern Mediterranean coast is also being developed. This plan seeks to safeguard the natural resources and economic importance of Egypt's coastlines, as well as their residents.
Early Warning Climate Systems
The World Meteorological Organization (WMO) reported that between 1970 and 2021 that there were 11,778 recorded disasters related to extreme weather, climate, and water events. These incidents resulted in the loss of over two million lives and caused substantial economic damage amounting to USD 4.3 trillion.
However, a significant positive shift occurred over the span of these 51 years: A report released by the WMO in 2021 highlighted that in the earlier years, disasters claimed over 50,000 lives annually worldwide. Remarkably, this number had decreased to fewer than 20,000 deaths by the 2010s. The most recent data from the WMO, unveiled in May of this year, indicates that the combined disaster-related deaths in 2020 and 2021 amounted to 22,608.
According to the WMO, the improvement can be attributed to advancements in early warning systems and the effective coordination of disaster management efforts.
An early warning climate system is a collection of tools, technologies, and processes that work together to predict and prepare for negative events caused by climate. These events could include things like severe weather or natural disasters.
During COP27, which took place in Sharm El-Sheikh in 2022, UN Secretary-General Antonio Guterres stated that everyone on Earth should have access to early climate warning systems within five years, pledging an investment of USD 3.1 billion to achieve this goal.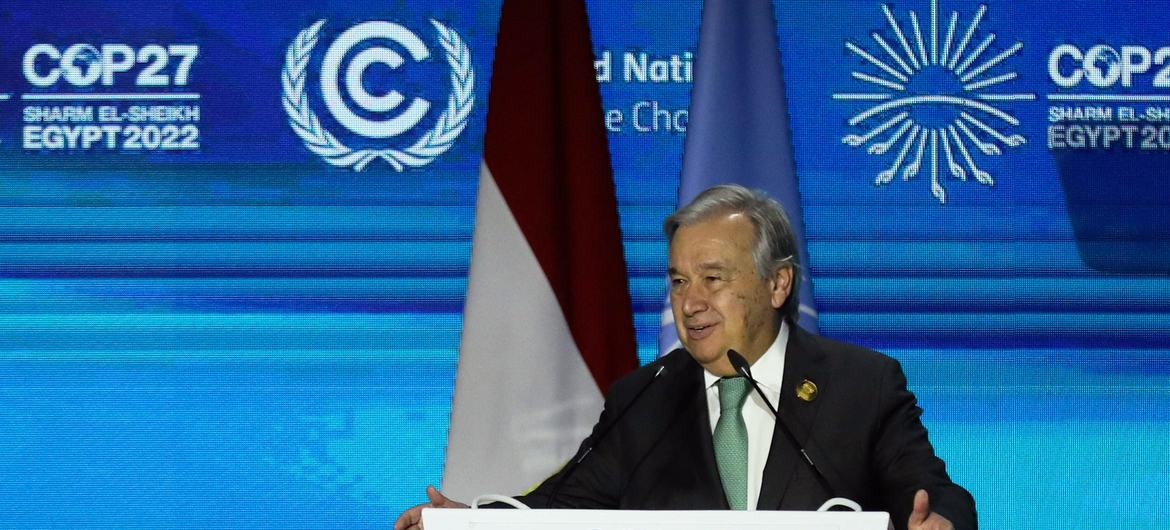 The Dangers at the Mediterranean Coast
The UN's Intergovernmental Panel on Climate Change (IPCC) predicts that by 2050, a sea-level rise of one meter will swallow the ultra-fertile land of the Nile Delta and submerge the historic city of Alexandria.
Covering around 240 square kilometers, the Nile Delta is located just north of Cairo, where the Nile River branches into a fan-shaped triangle. Rosetta and Dmaietta, the Nile's remaining branches, have gradually built fertile land by depositing nutrient-rich silt as they flow towards the sea. Throughout history, this area has been a vital source of sustenance for countless empires.
With a dense population, nearly 40 percent of Egypt's 104 million people reside in the Delta. The area also contributes half of the nation's economy, as stated by the Food and Agriculture Organization of the United Nations (FAO). The agricultural and fishing activities along the two major Nile branches are essential for feeding the nation and driving exports.
The Nile Delta faces increasing threats due to climate change and rising sea levels. About a quarter of the Delta lies at or below the current sea level. Predictions of a sea level rise ranging from 0.5 to 1 meter by 2050, a scenario whose likelihood was corroborated by the IPCC, could cause the coastline to shift several kilometers inland. This shift would lead to extensive submerged areas and increased salt-induced barrenness.
The historic coastal city of Alexandria is renowned for its cultural and historical significance. Alexandria, which has endured invasions, fires, and earthquakes throughout its 2,000-year history since being established by Alexander the Great, is now facing a new challenge—climate change.
Each year, the city sinks by three millimeters as a result of a number of factors, including the impact of upstream Nile dams that prevent soil consolidation by trapping silt and offshore gas drilling. Simultaneously, the sea level is rising at an equivalent rate due to global warming and melting ice caps.
In 2015 and 2020, hundreds of Alexandrians were forced to evacuate structurally compromised buildings due to flooding. According to the Egyptian Ministry of Water Resources, this is only the initial wave of such displacements.
To counter the impending climate catastrophe, authorities are installing concrete barriers in the sea to reduce the impact of rising tides.
The implementation of early warning climate systems like weather monitoring stations has great potential to protect the at-risk areas of the Nile Delta and Alexandria from the growing dangers of climate change and rising sea levels. These efforts could be the tool Egypt needs to reduce the danger and loss of life resulting from climate change.
Subscribe to the Egyptian Streets' weekly newsletter! Catch up on the latest news, arts & culture headlines, exclusive features and more stories that matter, delivered straight to your inbox by clicking here.
---
Subscribe to our newsletter
---