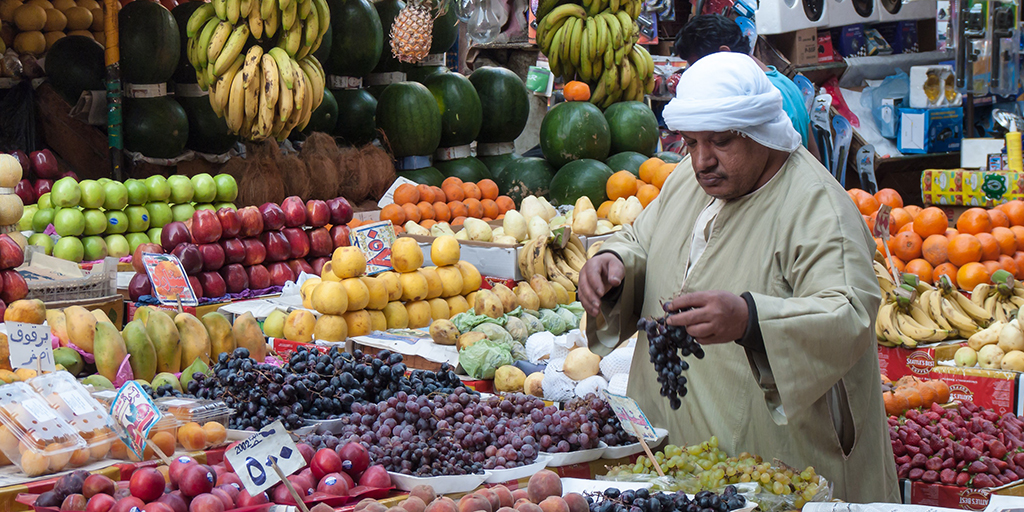 Egypt's annual headline inflation – which includes commodities such as food and energy prices – increased to a new high of 39.7 percent in August, up from 38.2 percent in July, according to data released by the country's Central Agency for Public Mobilization and Statistics (CAPMAS) on 10 September.
This is Egypt's third consecutive record-high since hitting 36.8 percent in June 2023. Prior to this, the country's highest headline inflation rate had stood at 34.2 percent, a figure recorded in July 2017.
Egypt's annual headline inflation figure in August 2022 was 15.3 percent.
The country's latest inflation figures substantially exceed the Central Bank of Egypt's (CBE) target of seven percent (±2 percent) set by the fourth quarter of 2024.
CAPMAS attributed the spike to significant price hikes in food and beverages (71.9 percent), restaurant and hotel services (49.5 percent), and transportation (15.2 percent).
Egypt's core inflation rate – which does not include volatile items like foods and energy – decreased from 40.7 percent in July to 40.4 percent in August, according to data insights published by the CBE.
Taming inflation has been a central goal of the CBE's monetary policy, which aligns with Egypt's commitment to the International Monetary Fund under its approved USD 3 billion (EGP 68 billion at the time) four-year loan deal, which was signed in December 2022.
Inflation rates have been on an upward trajectory since Russia's invasion of Ukraine in February 2022, which disrupted the global economy and supply chain.
To address rising inflation, the CBE increased Egypt's key interest rates by one percent in August, reaching 19.25 percent for the overnight deposit rate, 20.25 percent for the overnight lending rate, and 19.75 percent for the main operations rate.
The Monetary Policy Committee, which holds authority over interest rate adjustments at the CBE, is scheduled to convene its monthly meeting on 21 September to determine if another rate hike is necessary.
Subscribe to the Egyptian Streets' weekly newsletter! Catch up on the latest news, arts & culture headlines, exclusive features and more stories that matter, delivered straight to your inbox by clicking here.


---
Subscribe to our newsletter
---