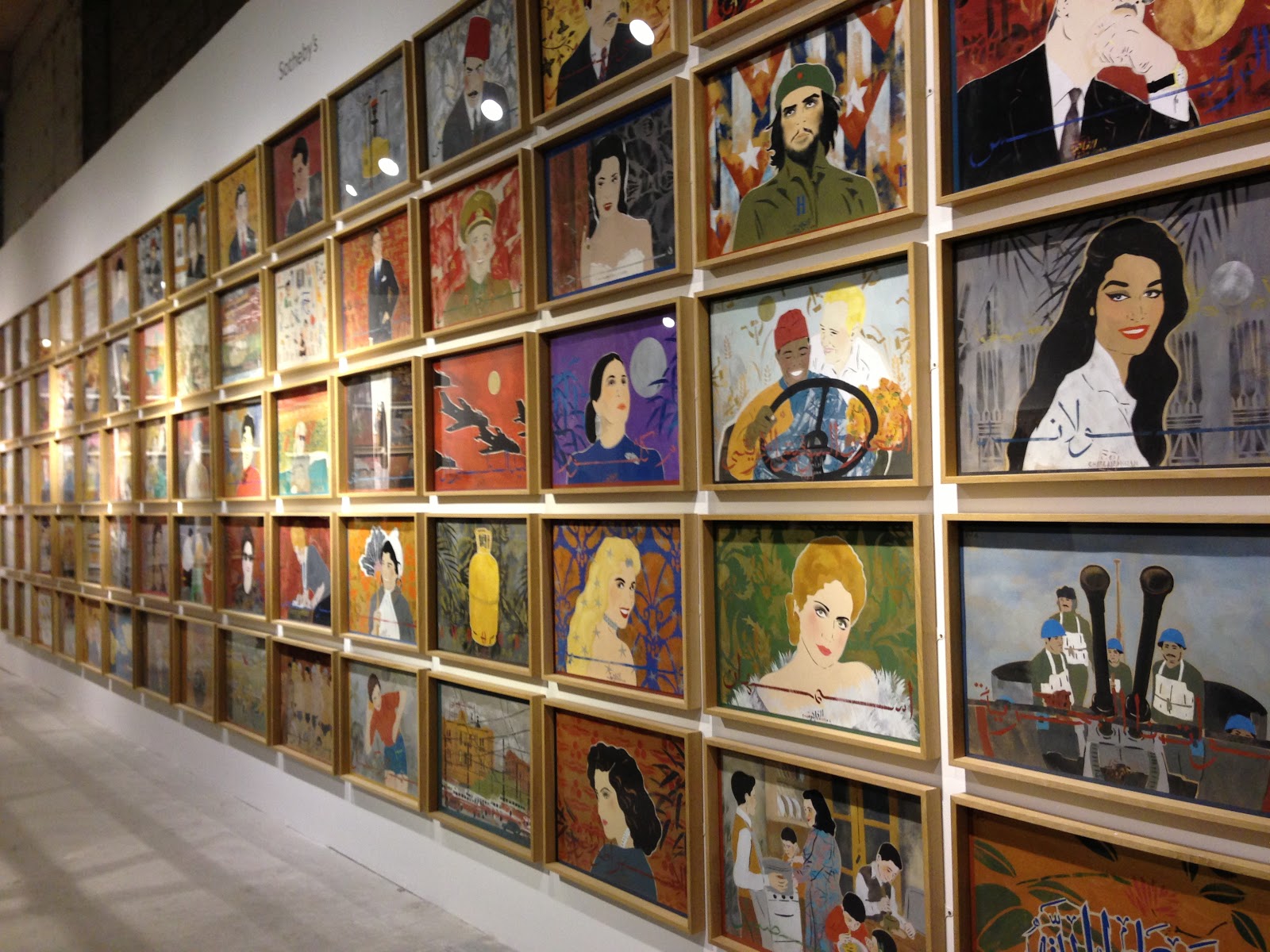 By Giacomo Crescenzi, Egyptian Streets
In April 2013 the Egyptian artist Chant Avedissian, 62, set a new record for an auction sale of a living Arab artist. "Icons of the Nile" was sold at a staggering $ 1,565,000 at Sotheby's contemporary art auction held in Katara cultural village in Doha.
If you come across this piece of information you may feel proud to be Egyptian, and you should be. But though this sale is an indicator that the art scene in Egypt is in perfectly good shape, it is unfortunately far from the reality of things.
The art scene in Egypt is underdeveloped, fragmented and alien to the majority of its own people. The art market is not easily accessible both for the community of young and talented Egyptian artists who lack empowering opportunities and the Egyptian community at large who sees art as something arcane and confined to galleries and museums where the vast majority of the population is not interested in going or cannot go.
For example, do you know that there is a museum of modern Egyptian art in Zamalek? If so, have you ever been there?
The art sector in Egypt suffers a number of structural problems which have not been addressed over the last few decades and can be identified in the lack of funds to empower young artists, promote Egyptian culture and reach new audiences in Egypt and abroad. There is the lack of a clear legal framework supporting artists' rights to perform and distribute their work and protecting artists from royalties infringement, the lack of organizations providing core services to develop artistic careers, and the lack of connection between social needs and art approaches
All of these problems were present under the old regime and are still present today. Things seem to have actually worsened as culture is even more politicized than before: just look at the pre June 30 protests against the Islamization of culture in Egypt. The country has gone political and culture is being used as an additional branch of the political fight. This evolution is not encouraging as most changes must be led at the institutional level.
However, there seems to be a widespread consensus on the fact that the "Egyptian revolution" may have helped Egyptian art to go mainstream, but we shouldn't trust this assumption as there wasn't a substantial effect on any of the structural problems outlines above.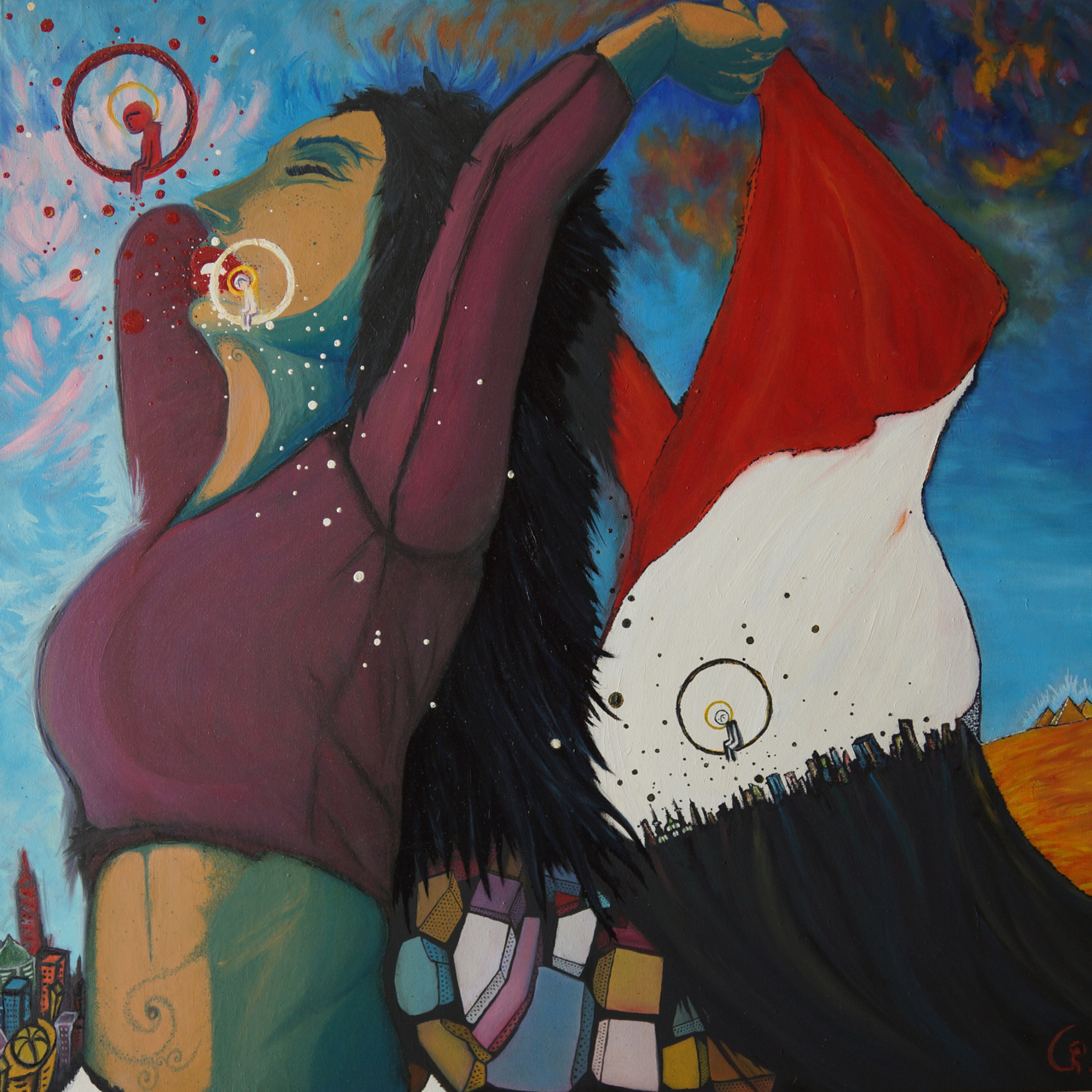 Saying that the "Egyptian revolution" may have helped Egyptian art to go mainstream does not even reflect the complexity of the art scene at its creative roots nor the different effects that it had on several generations of photographers, painters, sculptors etc.
Egypt is rich in talent and has a plethora of young artists who have been shaken to the core by the events of "#Jan25" and the consequent years of transition. Some have inevitably shifted their work towards a strongly politicized realm of artistic expression, some have put art at use to depict the struggle of a country and its people without political affiliations, some, and this is the majority, have completely withdrawn from the unfolding events and seek to fulfil their art by rediscovering, restoring and cherishing the Egyptian cultural heritage made of people, places and history.
The Egyptian revolution set very clear criteria of newsworthiness based on the political relevance of information and it does not surprise that street art was put under the spot light by national and international media and "sold" to the national and international public as a symbol of a revitalized art scene. The armed wing of Egyptian art became the most debated form of art performed in Egypt overnight and still today the vast majority of news articles about art in Egypt discuss the iconic Muhammad Mahmoud street in Cairo and its significance.
Despite the fact that street art is only one small component of the art scene in Egypt, this newly found media interest may have had a positive impact if the public interest was translated into concrete opportunities for street artists as representative of a new era for art in Egypt, but very little has been done to this date.
Lots of articles, documentaries and interviews but no funds nor strategies for the inclusion of Egyptian artists in the main outlets of the global art scene have been allocated or put in place. To the extent that Egypt is not even represented in the two major art events being launched in the Middle East, namely the Dubai Art Expo 2013 and the Sharjah Biennal 11 2013.
If so much media attention is reserved to Egyptian street artists why is no one compelled enough to bring their work where art is being made today?
And what about the majority of Egyptian artists who have nothing to do with street art? Why haven't they been empowered as representatives of a culture that needs to soften its politicization?
In all of this mess something seems to be moving slowly and there are some positive signs. In 2013 two curators Daniela P. Bacialupo (Italian) and Enas Elkorashy (Egyptian residing in Italy) brought the art of a selection of five Egyptian artists to Venice by creating a collective of Egyptian contemporary art. Although this news seems encouraging it has to be said that the collective was not included in the official program of the Venice Biennale, and more importantly, the initiative was launched by the outside as of reiterating the message that very little comes from within Egypt itself regarding art today.
Another, much more positive sign, is that for the first time in Egypt the concept of social art seems to be winning grounds in the fabric of social enterprises. In 2013 the business "Al-Qomrah" was founded with the mission to educate and mentor socially engaged artists and empower them to make art a sustainable life choice
"Al-Qomrah" shows that someone has finally understood that outside any politicization, art can be used as a tool to promote social change as it stimulates self-reflection and critical thinking, which are the basis of individual awareness and the only engine to surpass imaginary differences, fight misconceptions and promote universal ideas of cooperation, empathy and understanding.
If you think of Egypt today, this is what art should be used for.
It is in this regard that the Egyptian revolution may have had an utterly positive impact on the art scene in Egypt, as social art wouldn't be here if it was not for the aspiration to social change that it brought with it.
---
Subscribe to our newsletter
---