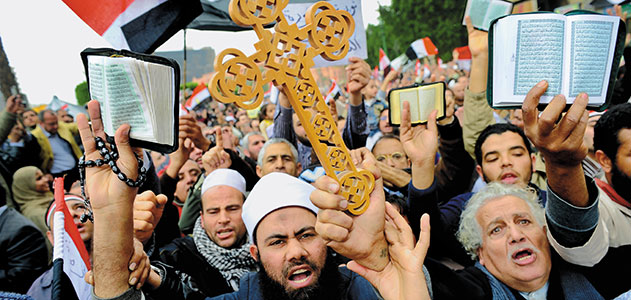 The removal of Egypt's Islamist president Mohammed Morsi from power has ignited a wave of attacks against Coptic Christians. Over the past few days, sectarian violence has rocked Minya, with Islamist groups attacking the homes, stores, cars, and even Churches of the country's Copts.
The violence in Minya, which has left dozens injured, displaced many Copts, with many refusing to return to their homes due to fear of further attacks. On Sunday, Islamists prevented Copts in Minya from attending mass at a Church by blocking the entrances.
In other locations across Egypt, at least 11 Coptic Christians are reported to have been killed in sectarian-related incidents since June 30. Countless others have been kidnapped and injured. Churches have also been looted, vandalized and in some cases torched.
According to the Maspero Youth Coalition, the attacks on Copts in Minya are part of a wave of attacks that stared following Morsi's toppling by Islamists who blame Copts for the popular uprising.
The Egyptian Initiative for Personal Rights (EIPR) had recently stated that Islamists have been seeking revenge against Copts.
"Copts are paying the price of the inflammatory rhetoric against them coming from some Islamist leaders and supporters of the former president," said the EIPR's Ishak Ibrahim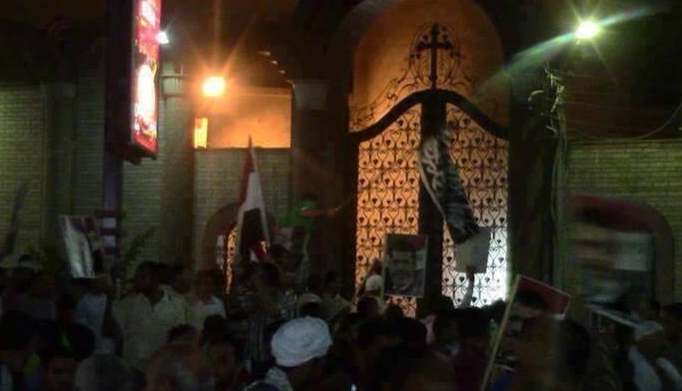 However, what is more disturbing is the failure of Egypt's security apparatus to property act in order to protect those that are attacked on the basis of their religion.
One eye-witness, who wished to remain anonymous, said that Copts in Minya have largely been ignored by the police and the media.
"They have been attacking Copts, burning their homes and their property for three days. Copts have been forced to either flee or protect themselves," said the eye-witness. "There has not been a single soul to protect them. Three days and the Ministry of Interior have failed to act! Where is the media coverage?"
Over the past two decades, Copts have always been subject to religious persecution, with countless attacks and other violations of human rights. However, the recent wave of attacks is a worrying trend which merges political rivalry with the sectarian dimension.
---
Subscribe to our newsletter
---