22-year-old Abdo thinks he has found the recipe on how to make Egypt a better place to be for homosexuals like himself.
By Alice Tegle, correspondent, EgyptianStreets.com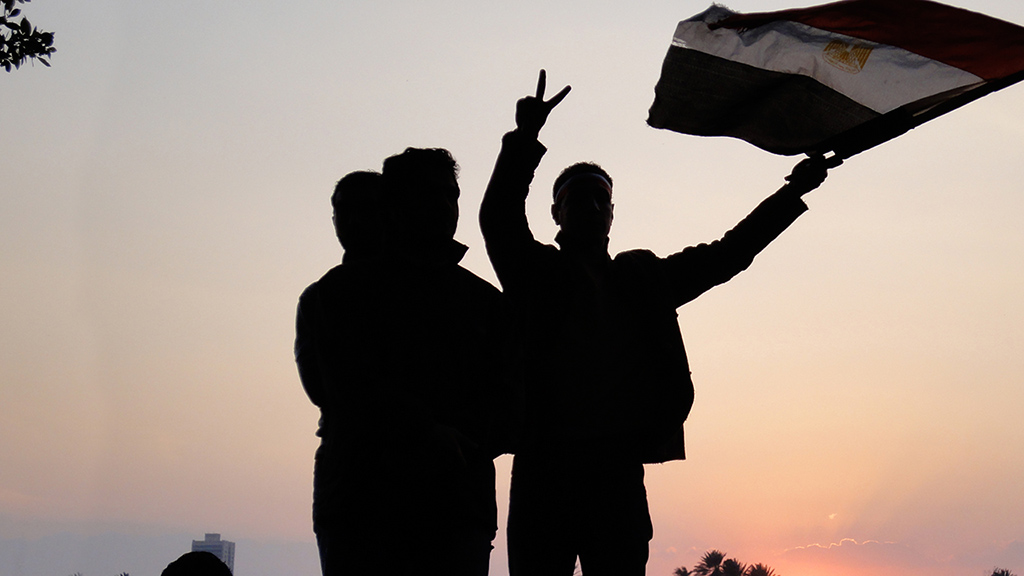 "I always felt I was different and that something was wrong," says Abdo, a homosexual living in Cairo.
Living in a country where 95 percent believe homosexuality should be rejected, according to Pew Reseach, Abdo does not want to reveal his true identity. Not yet. But Abdo believes that change will happen soon.
"Saved" by the internet
"When I started reading and researching the subject, thanks to the internet, I realized that I'm not alone in this world. Homosexuality is something normal that occurs in every country around the world," says Abdo, who as a teenager used to share the popular notion that there are no gays in Egypt.
However social media groups and award-winning novels by Egypt's famous authors like Naguib Mahfouz and  Alaa-Al-Aswany, as well as the upcoming movie «Family secrets»,  all depict  another reality. So did the rainbow flags being waved during the 2011 revolution.
According to Egyptian sexologist Heba Kotb, nearly 10 to 12 percent of the Egyptian population shares Abdo's sexual orientation.
Yet, until this day, there is no political party in Egypt that advocates gay rights, and homosexuality is not being discussed publicly.
"There is no awareness regarding gay rights in Egypt. It's all individual efforts that mostly do not lead to anything," explains Abdo.
Gay-education
"I started to accept myself in my late teenage years. I then started to fight for the cause whenever it was brought up among my straight male friends, without revealing my sexuality of course."
Secretly Abdo met others like him on social media networks and in gay-friendly bars across Cairo. For Abdo, there is no contradiction between being a practicing Muslim and being homosexual.
"It is impossible that God can forbid people from homosexuality when he created us homosexuals in the first place," he argues.
Being confident in God's approval, Abdo could not keep quiet anymore. Last year he revealed his secret to 15 of his friends.
"My friends were in total shock," chuckles Abdo, "They never thought I would be gay. They never thought someone in Egypt would be gay."
Yet, the responses to Abdo's secret were surprising. "Their responses were amazing," he says. "Some of them literally had a yellow face, some kept laughing uncontrollably, and some got so excited. Most of them hugged me. By the end over the conversations, they all told me that they accepted me."
Spillover effect?
With Egypt currently writing a new constitution, some groups have called for the removal of societal restrictions on homosexuals and for the freedom of sexuality. Nevertheless, as homosexuality remains a taboo subject, it is not expected that such freedoms will be afforded anytime soon.
Instead, Abdo encourages other homosexuals in Egypt to do what he did – come out of the closet to close friends.
"When each of us decide to come out to a circle of people you love, one day these circles will overlap and people will start to realize that there is more than one gay or lesbian person they know," says Abdo. "They will learn that this happens to many people and it's just another form of sexuality. It's not a big deal."
---
Subscribe to our newsletter
---