For thousands of years, Ancient Egyptian monuments garnered the respect of millions. From Alexander the Great who portrayed himself as a Pharaoh, to the simple civilian in ancient Egypt, temples and monuments were respected.
In ancient Egyptian history, one of the first questions that would be asked during judgement day is "Did you harm or destroy any temples?" Yet, today, such questions are forgotten. The respect of local and foreign leaders has all but disappeared from the minds of many visitors in Luxor. Monuments and temples are subjected to damage on a daily basis.
Beyond the beautiful art and structures, the first thing most will notice while visiting the Karnak Temples is the disgraceful graffiti – many of it recent. "Memo loves Sara," "Mamdouh 2013" "January 25 2011," and other pathetic images plague the columns of the temple.
While many of it rarely defaces any of the pre-existing drawings on the columns, they do come close to it. According to local tour guides, the surge in graffiti came as security disappeared following the January 2011 revolution. While the conditions are today considerably stricter than in 2011, the lack of any guards within the temples is noticeable: anyone can go up to a column and start inscribing their own names, without there being any action taken.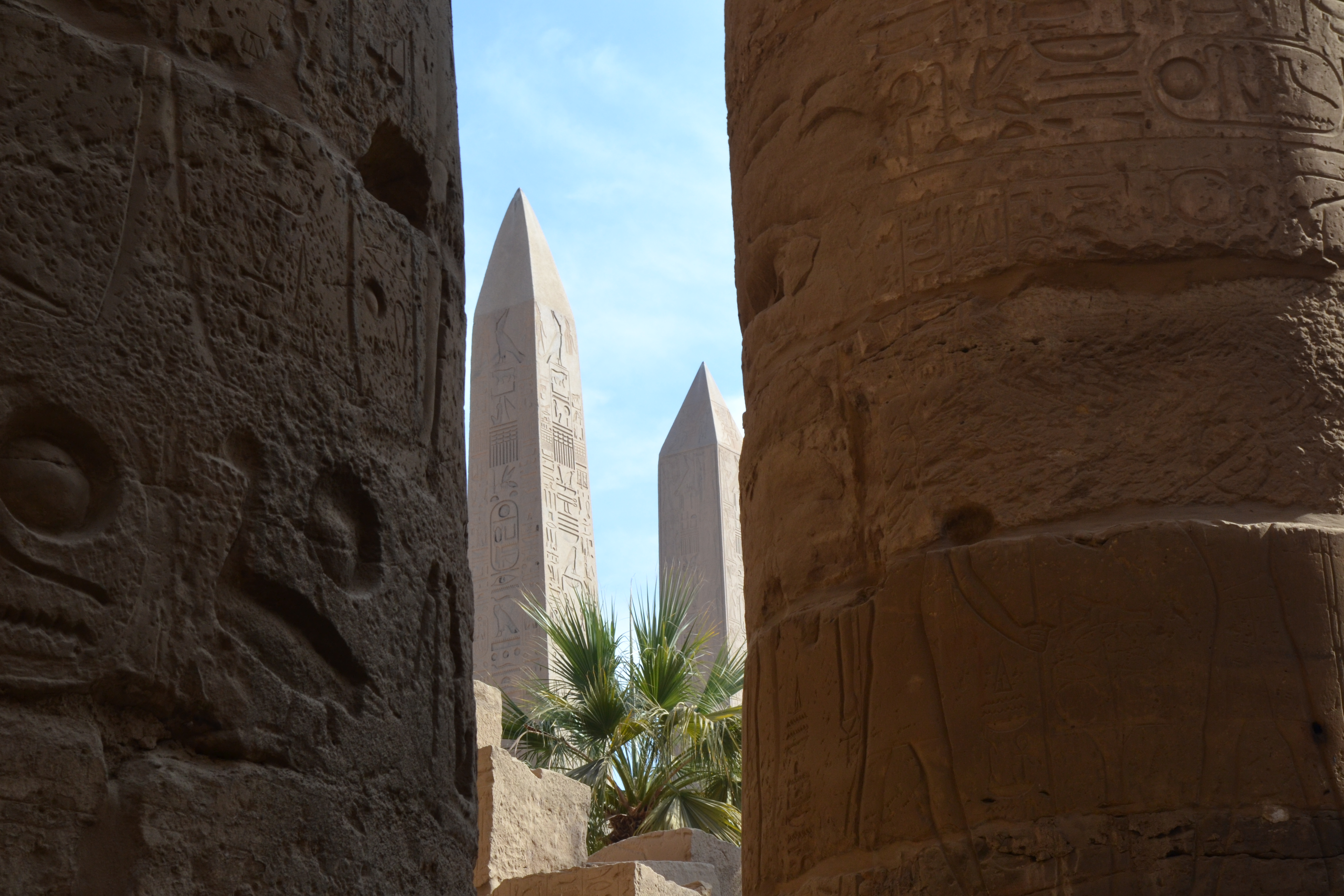 The same issue existed at the Valley of the Kings. While graffiti there is not possible, as the tombs are covered in protective glass, many were sneaking photographs, despite the ban of cameras within such tombs on fears that the flash might erode the colorful detailed walls.
What is being done to address this? "Nothing," say locals working at the sites. A lack of resources and attention has allowed the issue to spread. Egypt has the world's oldest and most historic monuments, yet fails to adequately secure and manage them. If the Karnak Temples were in France, Italy, the USA, China, or anywhere really, the reality would be completely different.