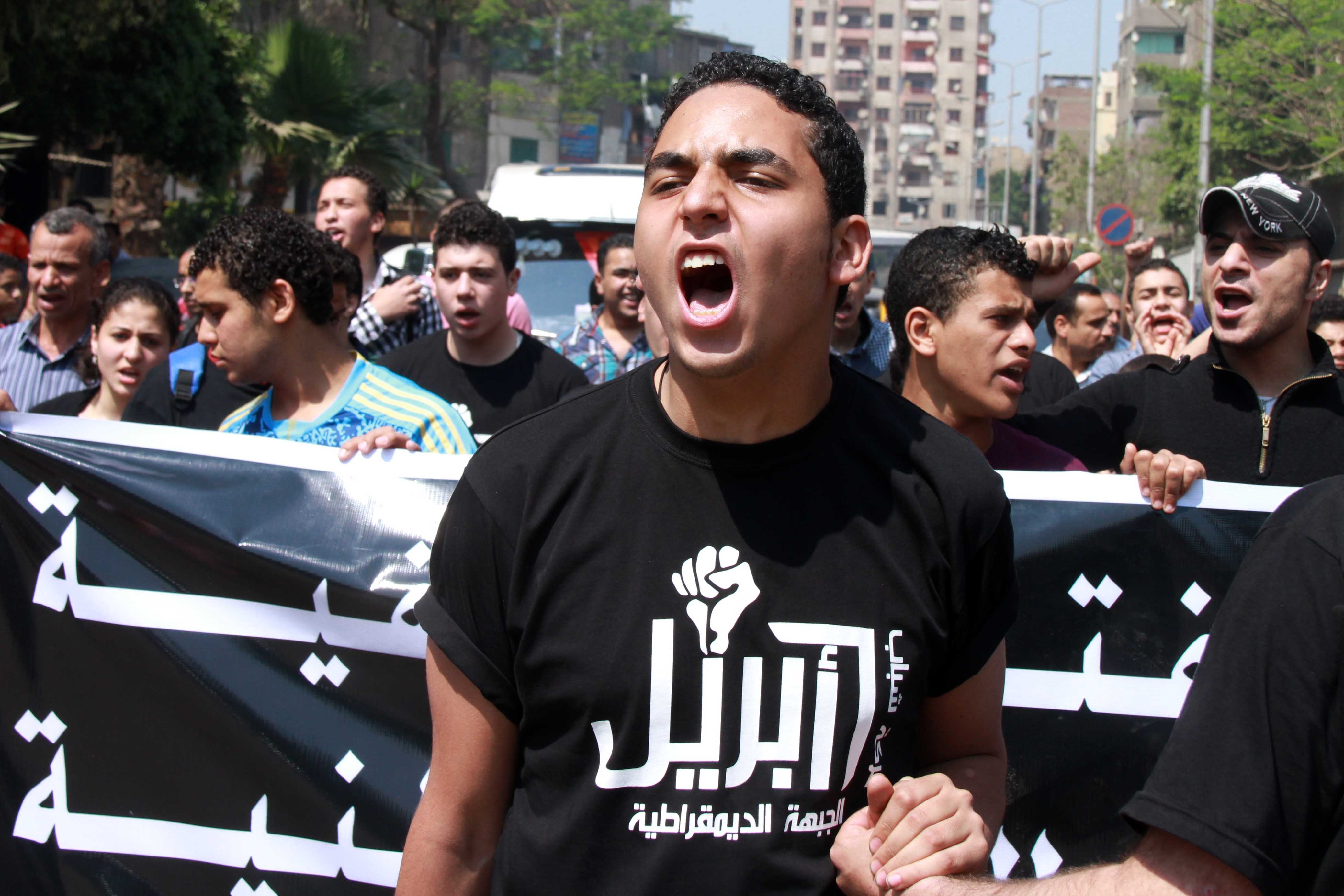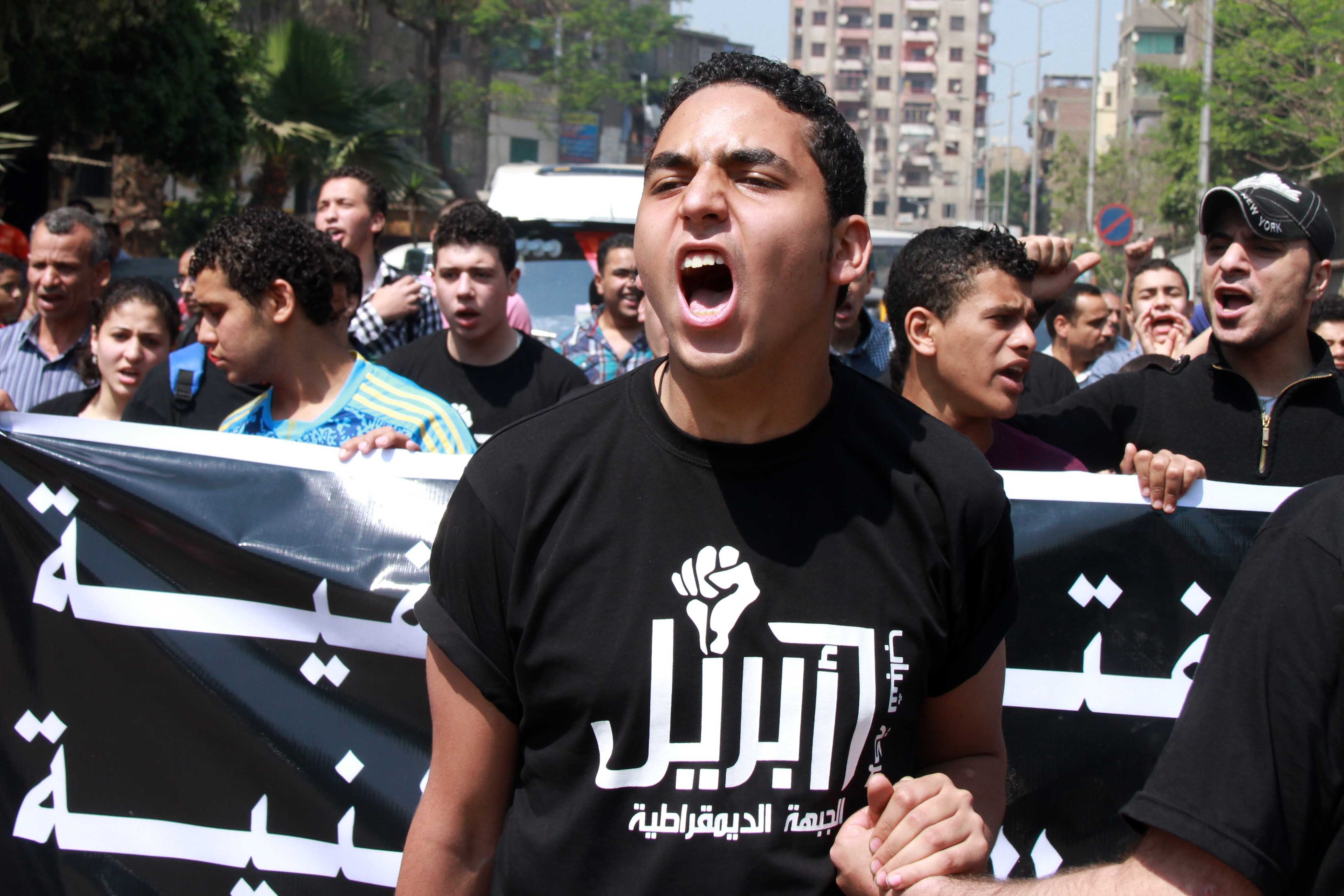 The Cairo Court of Urgent Matters has ordered the  prohibition of all activities of April 6 Youth Movement on charges of working to distort the image of the Egyptian state and espionage, reported state media.
The lawsuit had been filed by a lawyer, Ashraf Saeed, who was seeking to suspend the group's activities. The lawyer also called on the government led by Prime Minister Ibrahim Mehleb to seize the group's headquarters and assets.
According to local media, April 6 may appeal the Court's decision. If the appeal is unsuccessful, the President must then issue a decree officially ordering the ban of the group's activities.
The Cairo Court's decision came a day after the group organized demonstrations against the protest law in Egypt. Demonstrators had marched peacefully to the Presidential Palace calling for the release of detainees that had been arrested for protesting.
Earlier this year, the co-founder of the youth movement, Ahmed Maher, was sentenced to three years in prison for protesting without a permit under Egypt's new anti-protest laws.
April 6 Youth Movement was established in 2008 and played a significant role in organizing and holding nationwide protests that later became known as the January 25 revolution in 2011.
The movement had been started by activists Ahmed Maher and Ahmed Salah to support striking industrial workers in El-Mahalla El-Kubra in April 2008. It was the first youth movement in Egypt to utilize internet communications to promote grass-roots initiatives.
---
Subscribe to our newsletter
---