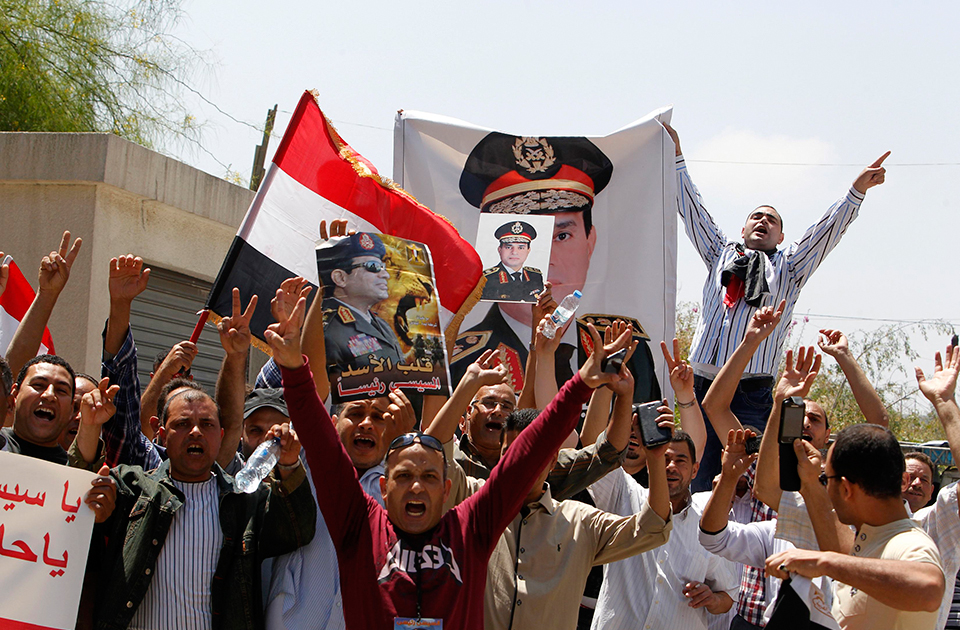 Former Military Chief Abdel Fattah Al-Sisi has won a landslide victory in the Presidential elections held for Egyptian expatriates.
Out of a total 313,835 valid ballots cast by Egyptians abroad, Sisi won 296,628 votes (94.5 percent) and Sabahi clenched just 17,207 votes (5.48 percent).
The overall turnout, including 4,990 void votes, was 318,825. The Presidential Elections Committee hailed the turnout, which was the largest in any Egyptian referendum held overseas.
Prior to the official announcement, Sisi had been expected to win 94 percent of the votes as according to initial reports.
Sisi sweeps votes in Australia, Lebanon and Italy
The highest percentage of support for Sisi was found in Australia, Lebanon and Italy.
The three countries found Egyptians choosing Sisi by an overwhelming 96 percent.
Crucial votes in the Gulf back Sisi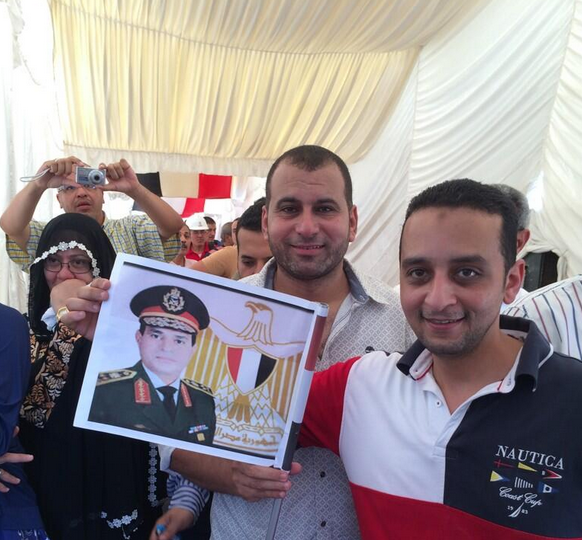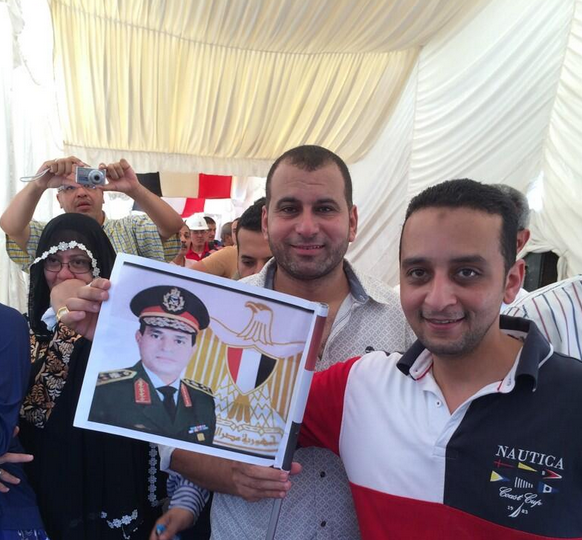 Perhaps the most important victory for Sisi has been his formidable victory in the Gulf countries of Qatar, United Arab Emirates, Kuwait and Saudi Arabia.
Each of these countries is known as having more conservative Egyptian populations, with the majority voting for Morsi and for the Islamist-formed Constitution in 2012.
However, the results have been completely different this time around.
In Qatar, the country whose leadership has backed the Muslim Brotherhood, Sisi won 90 percent of a total of 21,237 votes. His contender, Sabahi, won just 9.75 percent.
Meanwhile, in Saudi Arabia, whose leadership has strongly backed the post-Morsi government, Sisi won 70,267 votes out of a total of 76,609 – or 92 percent.
Similar results were recorded in the United Arab Emirates, where out of 52,256 votes, 94 percent voted for Sisi.
Sisi loses ground in Turkey, wins big in the USA
Turkey witnessed the lowest rates of support for Sisi, with just 55 percent backing him and 45 percent backing his contender Sabahi. A total of 444 votes were cast in Turkey's cities of Ankara and Istanbul.
Where Sisi lost in Turkey he re-gained in the USA. So far, Sisi has won 18,361 (95.4 percent) of a total of 19,245 ballots cast in Washington DC, Los Angeles, New York and Houston. Sabahi won a mere 724 votes, or 3.76 percent, and 160 votes were found to be void.
Sisi's support was also strong in Canada, where he won with 92 percent, compared to Sabahi's seven percent.
Sabahi's campaign is still confident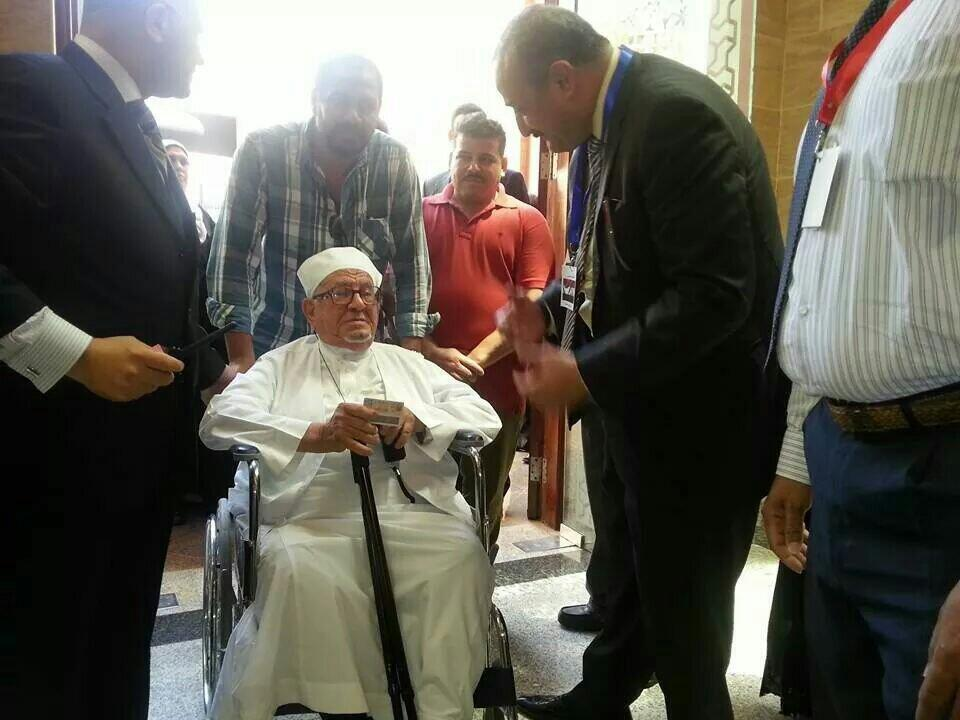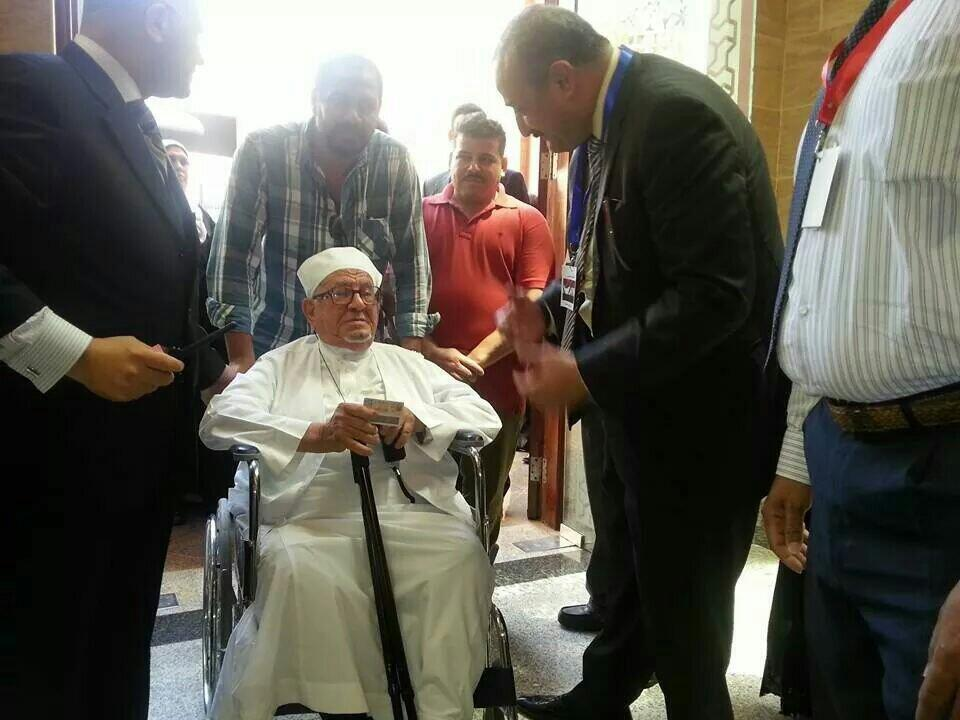 Despite the loss among Egyptian expatriates, Hamdeen Sabahi's campaign has stated that the results are not indicative of the turnout in Egypt, where elections will be held on May 26-27.
The campaign stated that it remains confident that Sabahi will win the Presidential race.
The Presidential Elections Committee echoed Sabahi's statements, warning that the elections held overseas should not be held as completely indicative of the elections in Egypt.
Meanwhile, Sisi's campaign has hailed the victory and the overwhelming support for the former Military Chief. The campaign added that it is prepared for a high turnout next week.
Voting in Egypt is scheduled to commence on May 26, with the final results expected to be announced by June 5.
---
Subscribe to our newsletter
---