This young girl decided to ignore the desperate and harsh reality that she lives and decided to create her own alternate world. From the garbage surrounding her, she collected a rugged piece of wood and placed it on long metal pieces and built a desk. She discovered a broken, discarded and old telephone, an outworn chair and slowly, her vision was becoming a reality.
Quickly, she went and gathered her books and her crummy, yet wholeheartedly cherished, school bag and sat down at her newly created desk. It may have once been a collection of discarded and lost pieces, but it was now her opportunity to a brighter future.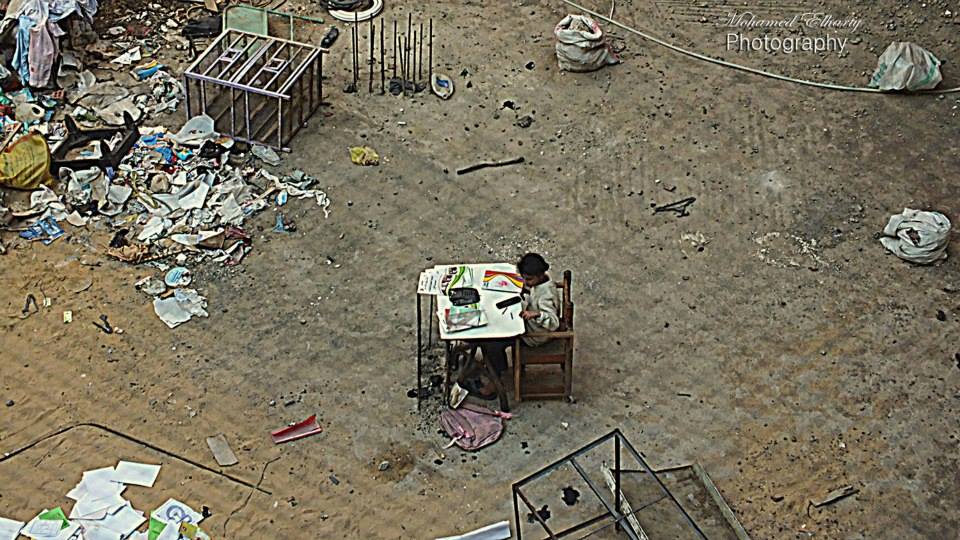 From garbage, this young girl in Mansoura saw an opportunity, through access to education, to make her world a better place.
Five million girls in Egypt have never attended primary school and more than 69 percent of Egypt's illiterate are women. UNESCO found that parents are less willing to invest in their daughters because the girls are more likely to just stay at home or get married and move away.
This girl has stood against all odds, found beauty in the garbage and chased after an education that will lead her to a brighter future.