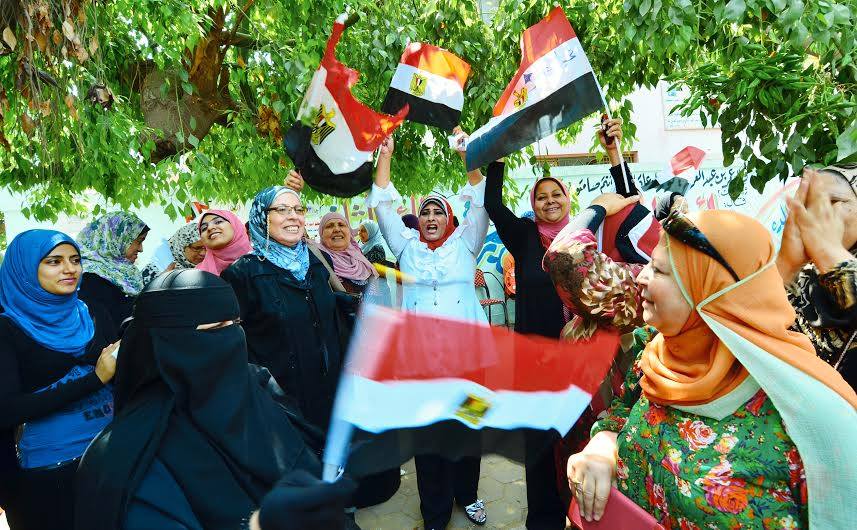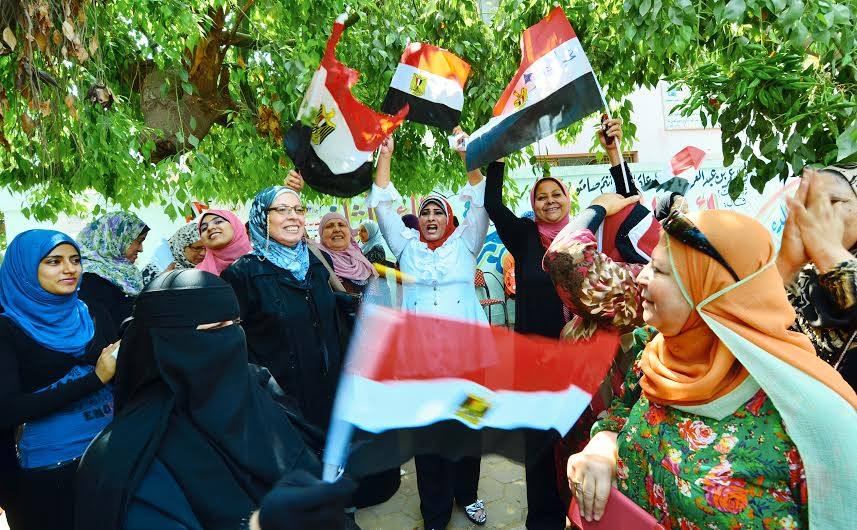 Egyptians have started queuing across the country to vote on the country's next President in the two-day Presidential elections.
Polling stations opened at 9AM local time across the country, yet many Egyptians had already started queuing hours in advance.
The two Presidential contenders, Former Military Chief Abdel Fattah Al-Sisi and Nasserist politician Hamdeen Sabahi, cast their ballots shortly after voting commenced.
Voting is expected to close at 9PM on May 27, with results announced by June 5. Follow our live blog below:
Important Updates:
– More than 14,000 polling stations have been operating across the country.
– The second day of voting, Tuesday 27 of May, has been declared a holiday for more than six million government employees.
– At least 3.2 million voters have cast their ballots so far (as of 1:00PM local time), stated the Presidential Elections Committee.
– Egypt's Ministry of Interior has denied earlier reports by state media that a bomb exploded outside a polling station in El-Mahalla El-Kubra. Other reports of explosions in Fayoum have not been confirmed.
– Two explosive devices have been defused in Giza outside two polling stations, reported police authorities.
– Clashes reported in Kerdasa and Umraneya between security forces and Pro-Muslim Brotherhood protesters.
– Sisi, Sabahi, Egypt's Interim President Mansour, Coptic Pope Tawadros II and Egypt's Grand Mufti have all cast their ballots so far.
Reported violations:

– The campaign of Presidential Candidate Hamdeen Sabahi says three of its members were arrested in Suez, Ismailia and Qalubiya.
– Some polling stations, notably in Assiut, opened later than scheduled due to late arrivals of judges.
– Polling stations across Egypt shut down despite people waiting in line to vote. The Elections Committee stated 'We cannot keep judges at the polling stations all night.' Many voters have expressed anger.
– The Egyptian Association to Support Democracy reported some stations lacked phosphoric ink (to indicate you voted) and the absence of voting rolls.
---
Subscribe to our newsletter
---