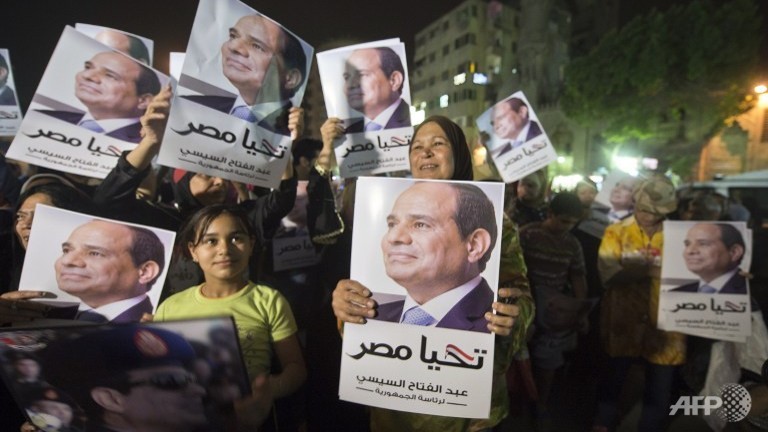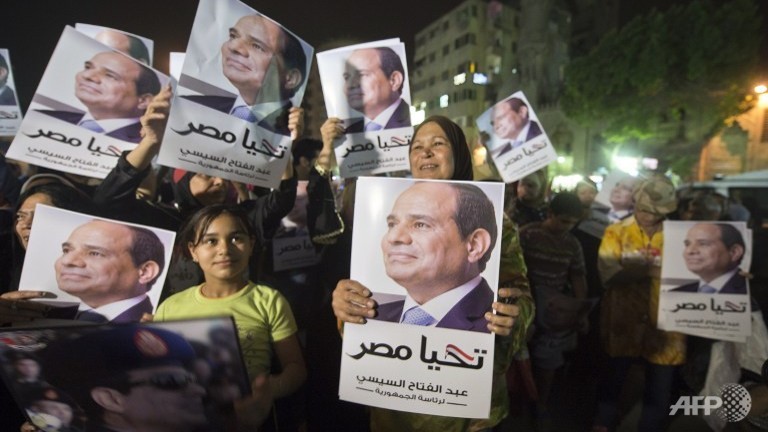 Egypt's former Military Chief Abdel Fattah Al-Sisi is set to win a landslide victory against Nasserist Politician Hamdeen Sabahi after more than 25 million Egyptians participated in the Presidential elections.
Out of more than 25 million votes, 24.56 million ballots were for Sisi and 757,754 votes for Hamdeen Sabahi said initial polling results. Meanwhile, the total number of void ballots was 1.028 million.
Thousands of Sisi supporters gathered at Egypt's symbolic Tahrir Square, the heart of the January 25 revolution that toppled former President Hosni Mubarak in 2011, during the night to celebrate Sisi's unofficial victory.
Sabahi has failed to gain any significant number of votes, with more void ballots than ballots in support of Sabahi.
Discounting the void ballots, Sisi is set to win the elections with 96.9 percent of ballots, with Sabahi gaining a mere 3.1 percent.
The overall turnout is expected to have reached more than 25 million (or 47 percent turnout), according to government sources.
In Egypt's 2012 Presidential elections, a total of 26.42 (52 percent turnout) million Egyptians cast their ballots. Meanwhile, Egypt's 2014 constitutional referendum saw a turnout of 39 percent.
In the 2012 Presidential elections, Morsi won with 13.23 million votes, while Ahmed Shafiq came in second place with 12.35 million.
Official elections results will be announced by June 1 or 2, said Egypt's Presidential Elections Committee.
---
Subscribe to our newsletter
---