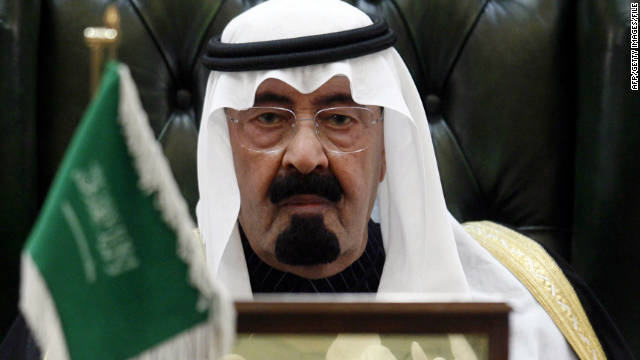 Following the announcement by the Presidential elections committee declaring Ex Military Chief Abdel Fattah Al-Sisi as Egypt's new President, Saudi Arabia's King Abdullah called for a donors conference in support of "a new stage for Egypt" he announced in a telegram published by Saudi state media.
The Saudi King also announced that Sisi's landslide win of 96.9 percent of the vote signifies a "historic day" and urged for Egypt's brothers and friends to attend a donors conference "to help Egypt overcome its economic difficulties."
He also warned that interfering in Egypt's internal affairs would be "harming Islam, Arabism and Saudi Arabia."
Saudi Arabia, whose the world's largest oil exporter, is a strong ally of Egypt and has supported the Egyptian Army and the Egyptian people's decision to overthrow Former Islamist President Mohamed Morsi.
Saudi has long seen the Muslim Brotherhood as a threat and has pledged to donate $5 billion in aid to Egypt following the ouster of President Morsi, with United Arab Emirates and Kuwait pledging to donate $7 billion combined.
United States of America welcomes Sisi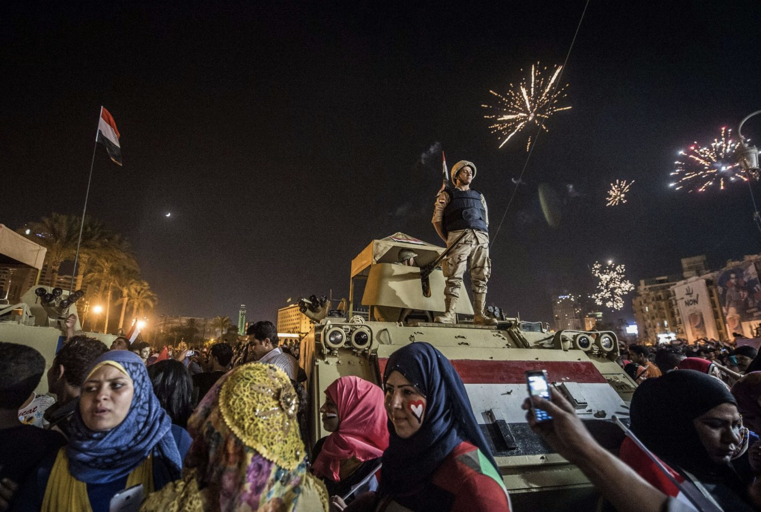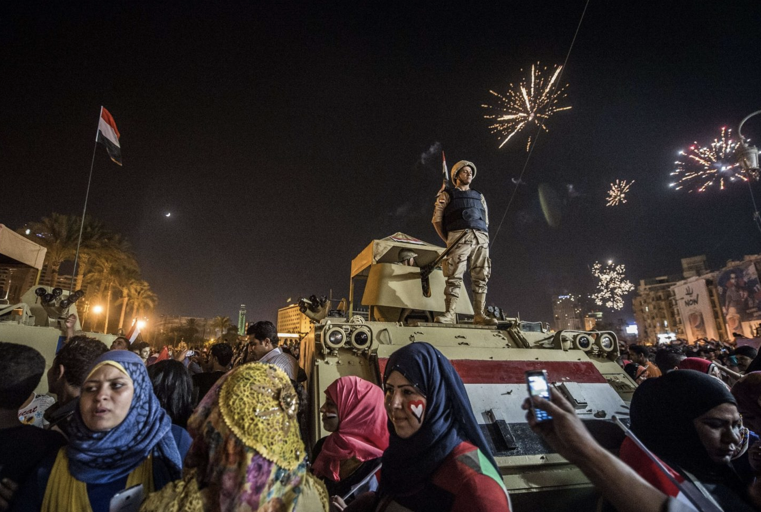 Saudi Arabia was not the only country that released statements on Egypt's election. The United States Press Secretary released a statement stating that the US looks forward to working with Abdelfattah al-Sisi to "advance our strategic partnership and the many interests shared by the United States and Egypt."
The US Press Secretary also mentioned that President Obama, who is currently in Europe, intends to speak with Egypt's new President in the coming days.
They also commended Egypt for allowing international organizations to act as observers and are pleased that the balloting proceeded in a "calm and peaceful manner," which administered the election in line with Egyptian laws.
However, they expressed concern over the "restrictive political environment in which this election took place," urging the Egyptian government to take into account the suggestions presented by the observer groups on ways to improve the administration of Egypt's future elections.
They also added that despite elections being an integral part of a democratic society, true democracy entails much more than elections; adding that democracy is also built on a "foundation of rule of law, civil liberties, and open political discourse."
The US statement also urged President Sisi to ensure that Egypt is governed with "accountability and transparency" and to establish reforms that protect the justice and universal rights of all Egyptians.
The statement proceeded to explain that the US acknowledges the Egyptian people's demands for a brighter future and that the US will aid Egypt and the Egyptian people "pursue the future that they deserve."
---
Subscribe to our newsletter
---