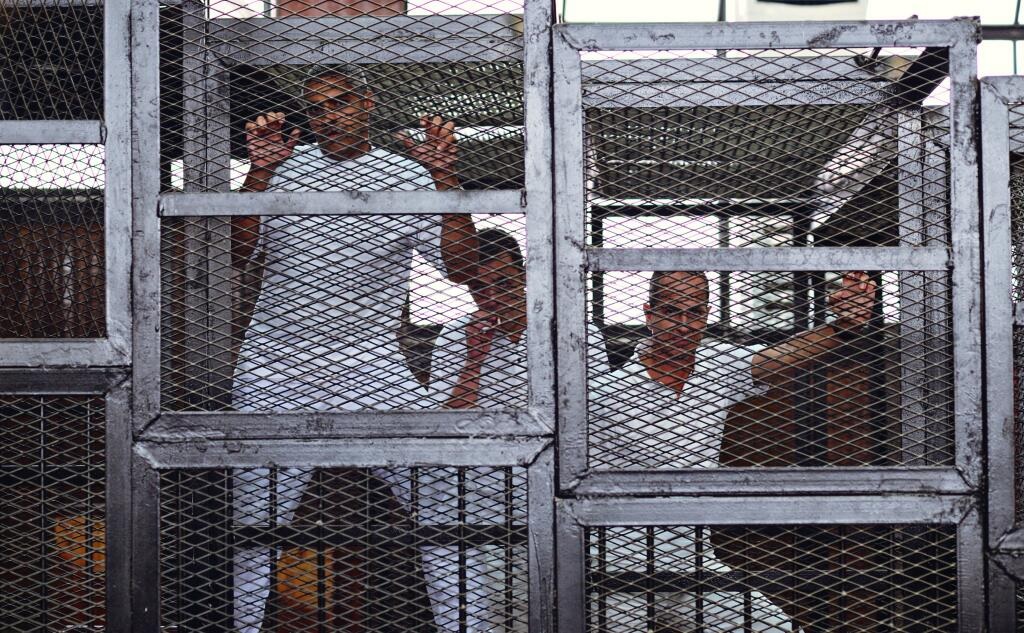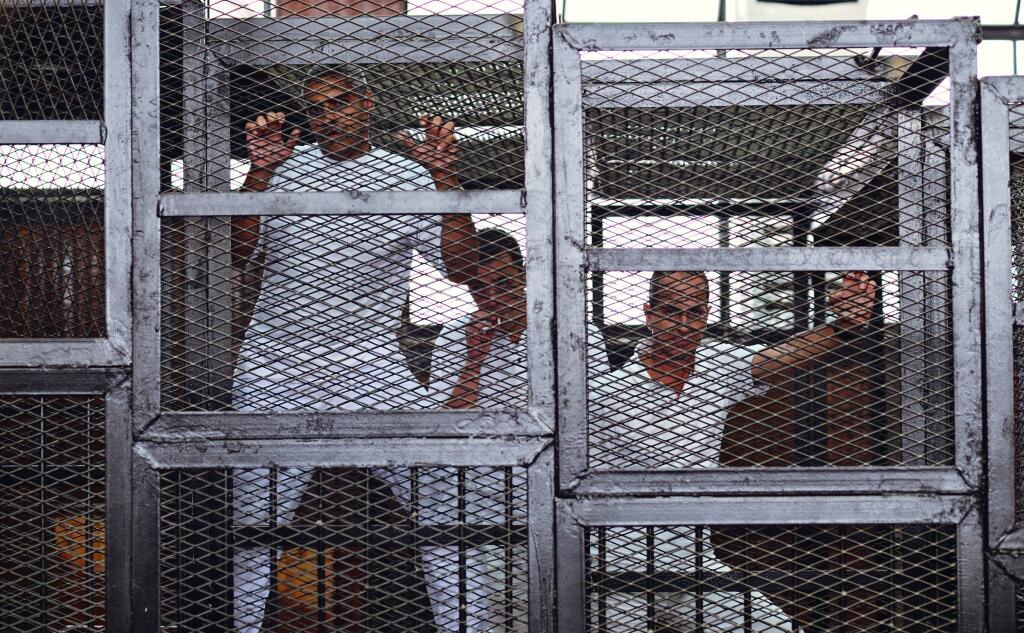 Today, most Egyptians are concerned about the future. Will people go back to work? Will financial backing from Gulf countries bolster Egypt's economy? Will the country come out of the worse financial slowdown it has seen in two decades?
The country grapples with other topics too: closing Egypt's borders, women's rights, the persecution of Coptic Christians, and a plethora of other issues.
Yet, in all of this, there is another story which does not play out in Tahrir Square or Cairo's streets. Move away from the hustle and bustle and into the hallways of Torah prison, a maximum security holding facility on the outskirts of Giza. There, in a 3m by 4m cell, with a single bed, a double bunk and one toilet, three men sit for twenty-three hours a day.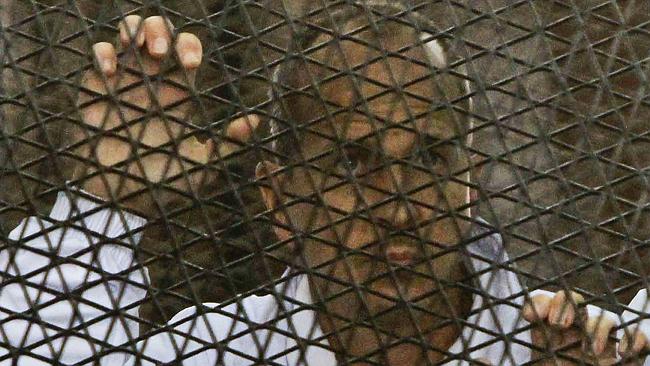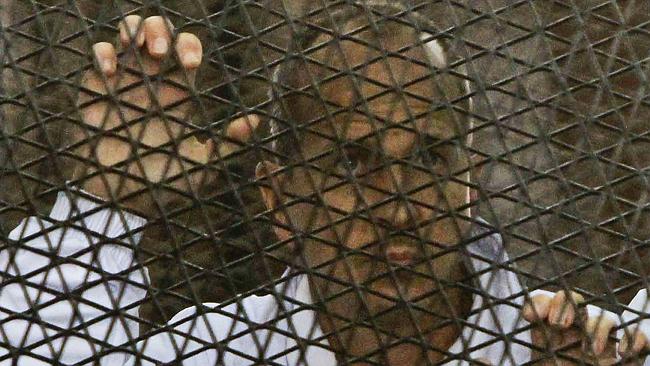 Mohamed Fahmy, Baher Mohamed and Peter Greste have been in custody now for more than 150 days. The men have been accused of doctoring footage, aiding terrorism and conspiring with the Muslim Brotherhood to damage the country's reputation.
"They have set aside part of the floor for recreation — to walk, exercise or play games. The cell has a small window and they have positioned one mural so the sun hits it," described John Lyons in The Australian.
Peter who has worked for Reuters, CNN, WTN, the BBC, was stationed in Nairobi, but went to Egypt over Christmas to temporarily fill in for a colleague. He was arrested after just two weeks.
In their home in Queensland, Australia, Peter Greste's parents, Juris and Lois, sit, and fret and pray. From there, they work earnestly to try to secure their son's freedom. Yet, their tone is surprisingly moderate when asked what it is like being parents of someone who is so often in dangerous situations.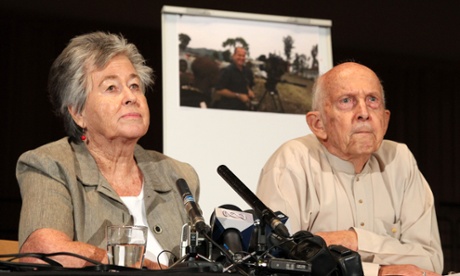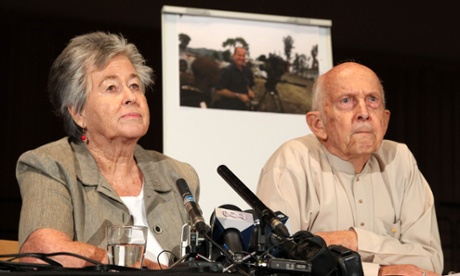 "Peter is not only a dedicated journalist but also has a strong social conscience which drives him to pursue causes of unfairness, disadvantage and conflict," said his parents. "We want to support each of our sons in whatever pursuit they choose."
"While we cannot help being apprehensive about many of the assignments he takes up and places he goes to, we know that it is what he loves doing. If it is his choice then, as parents, we are prepared to bear the discomforts of possible consequences-as is the case now."
And how is Peter Greste holding up? His brother, Mike, in conversation with journalist Andrew Lyons of The Australian, explains, "Given the amount of time Peter and his colleagues have now spent with each other, they probably know each other's personalities better than much of their own families.
As a result they all know and can read each other very well. Peter said that when one of them is down they don't try and turn their mood around by trying to necessarily find an upside to their sadness.
They instead give each other a little space in the knowledge that you can't deny a person the time to work through an issue for themselves and therefore not let them fully process the reason for their despondency."
Greste's parents, thousands of miles away, have given a slate of TV and press interviews, anxiously awaiting their son's release from detention.
"With great respect to the government of Egypt, what keeps occupying our mind, what we keep asking ourselves time and time again is what have we, as a family, done to hurt the people of Egypt that our lives should be so traumatized, so up-ended and so diminished," said the parents quite frankly.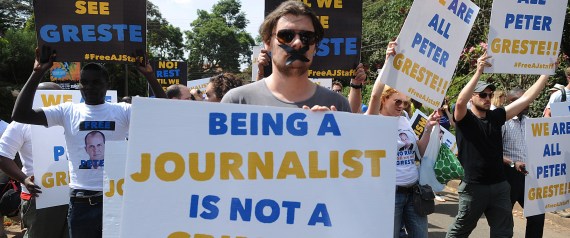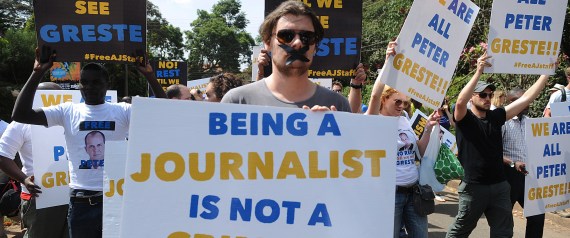 The men's trial has been frequently postponed, and complicated by the sudden and unexpected demands of Egypt's legal progress. In May, the prosecution demanded upwards of 180 000 dollars to see evidence. It is common in Egypt to pay a nominal fee to see evidence, but the huge amount demanded suggests that the prosecution do not want the evidence to be seen. The evidence shown so far has had little to do with the case itself.
"It's mind-blowing that you have actually got to pay to see some of the evidence," said Peter Greste's brother.  Soon afterwards, the men's lawyer, Farag Fathy Farag, resigned from the case, seemingly out of nowhere.
"My duty is to free these people and Jazeera keeps jeopardizing the process," Farag told the judge as he announced his resignation.
Australia's Prime Minister has also spoken out about the detention of Peter Greste, yet little action has come as a result of his words.
"They've gone right to the top, so where do you go after that? I don't think there's anything else they can do." said Juris Greste, Peter's father.
Journalists all over the world have shown their support with the "Journalism is not a crime" campaign, and have criticized the shoddy evidence and haphazard case presented by the prosecution.
The Al Jazeera staff made their eleventh court appearance on Friday, presenting their defence and citing that the case against them is fraudulent and inept at best.
If sentenced, Peter Greste and his fellow staff face up to 15 years in jail after prosecutors demanded the maximum penalty.
---
Subscribe to our newsletter
---