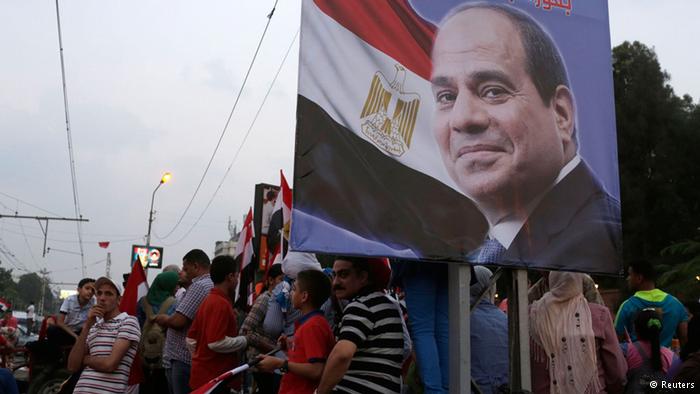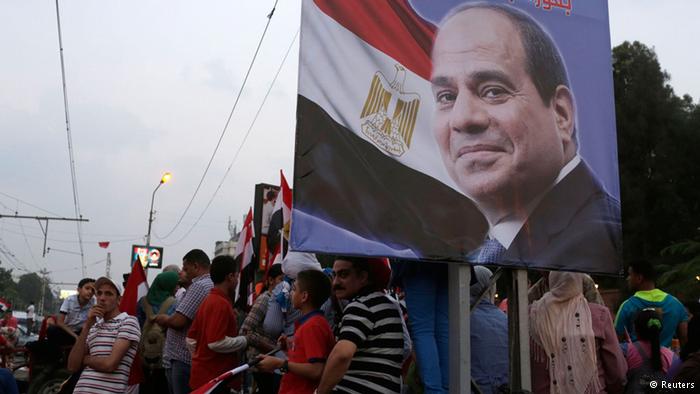 Egypt's new government has been sworn in this morning under the leadership of Prime Minister Ibrahim Mehleb. While 18 Ministers, including the Ministers of Tourism, Industry, Religious Endowments, Education and Health, remained unchanged, there have been ten changes.
A short biography of the new ministers under Sisi's Presidency can be found below.
1. Minister of Transport – Hany Dahy, former head of Egyptian General Petroleum Corporation (EGPC).
During his time at EGPC, Dahy was one of the authorities responsible for the termination of Egypt's natural gas export contract with Israel. Dahy was also the chairman of Engineering for the Petroleum and Process Industries (ENPPI), in which he succeeded in luring $16 billion projects for the company. Under his leadership ENPPI, witnessed the highest net profit record in 2010, since its establishment.
2. Minister of Environment – Khaled Fahmy, former Minister of Environment during ousted President Morsi's reign.
Fahmy has over 25 years of experience in management of policy issues related to environmentmanagement, governance and economic development. In the past ten years, Fahmy has acted as Deputy Chief of Party for four USAID funded development technical assistance projects executed in cooperation with the Egyptian Environmental Affairs Agency (EEAA).
3. Minister of Foreign Affairs – Sameh Shoukry, former ambassador of Egypt to the United States from 2008 to 2012.
Shoukry served as Egypt's permanent ambassador to the United Nations in Geneva from 2005 to 2008 and also served as an ambassador to Austria from 1999 to 2003.
4. Minister of Culture – Gaber Asfour, former Minister of Culture in 2011.
Gaber Asfour served as Minister of Culture following the 25 January revolution briefly before resigning due to "health problems."
Asfour was the former General Secretary of the Supreme Council for Culture where he focused on literary translations, after which he left to head the National Translation Foundation.
In addition,  Asfour also acted as Chief Editor of Fousoul, a quarterly publication for literature and received the UNESCO-Sharjah Prize for Arab Culture in 2008.
5. Minister of International Cooperation – Naglaa El-Ahwany, former economic consultant to Egypt's cabinet in 2011.
Naglaa El-Ahwany was the former deputy director of the Egyptian Centre for Economic Studies (ECES) and an economic research at the International Labour Organization (ILO).
El-Ahwany has pubslished several studies on informal labour and rural development issues. In addition to serving as Director of the European Studies Centre at the faculty of Economics and Political Science at Cairo University, the newly appointed minister is also a member of National Council for Women's economic committee.
6. Minister of Investment – Ashraf Salman, CEO of Cairo Financial Holding.
Veteran banker Ashraf Salman co-founded Cairo Financial Holding, an investment bank in Cairo that has an authorized capital of EGP 500 million and a paid-in capital of EGP 240 million.
A financier with over 20 years of experience in public and private sectors, Salman is a member of the Management Development Centre for Industry.  In the 1990s, Salman was an architect in Egypt's privatization program during ousted President Mubarak's regime.
7. Minister of Justice – Mahfouz Saber, Head of the Disciplinary Department at Cairo Appeal Court
Mahfouz Saber served as the Assistant Minister of Justice for judicial inspection and also served as the Secretary-General of the High Election Committee in November of 2011.
8. Minister of Higher Education – Sayed Abdel-Khalek, President of Mansoura University
Abdel-Khalek also served as Dean of Law School at Mansoura University. Abdel-Khalek earned his Bachelor's degree in Law from Cairo University in 1976.
9. Minister of Transitional Justice – Ibrahim El-Henedy, Head of the Illicit Gains Authority
El Hendy also served as Egypt's Deputy Justice Minister and has investigated a host of figures relating to Mubarak's regime on corruption charges.
 10. Minister of Scientific Research – Sherif Hamad
Hamad serves as the Dean of Engineering at Ain Shams University. In 1992, he received his PhD in engineering from Ain Shams University.
---
Subscribe to our newsletter
---