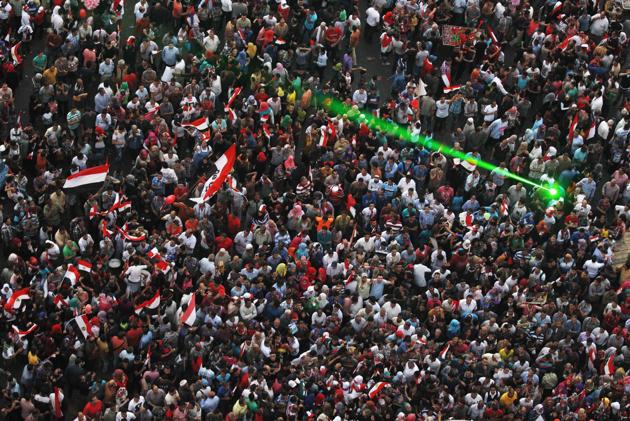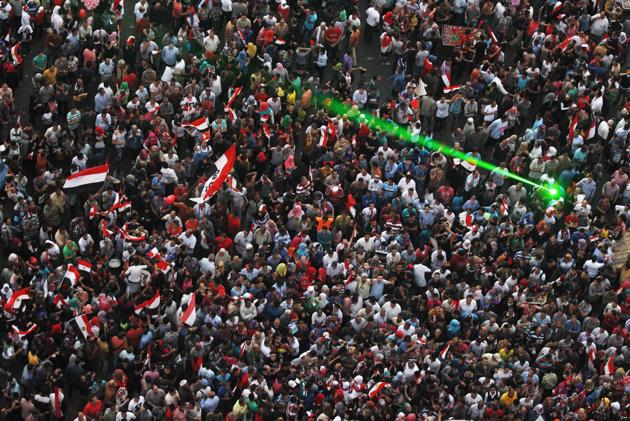 An Egyptian court has sentenced seven people to life in prison and two men to 20 years imprisonment over sexual harassment and assault that took place in Tahrir Square.
Following their release from prison, the men are to be placed under police and court surveillance for five years. All men were also ordered to pay EGP 50,000 in compensation to the victims.
Mohamed Fawzy Ibrahim and Mohamed Mostafa Abdel Qady received life in prison (25 years in Egyptian law). Abdel Fattah Othman Hassan, Mohamed Aly Abdullah and Youssef Zakareya received life in prison sentences twice (50 years), while Amr Mohamed was sentenced to life in prison three times (75 years). Kareem Mohamed Mostafa received life in prison and 20 years (45 years), while Ahmed Ibrahim and Ahmed Hassan each received 20 years in prison.
The defendants had been found guilty of sexual harassment and assault in Tahrir Square during celebrations for President Abdel Fattah Al-Sisi's inauguration and during the anniversary of January 25 in 2014.
Egypt's Sexual Harassment Epidemic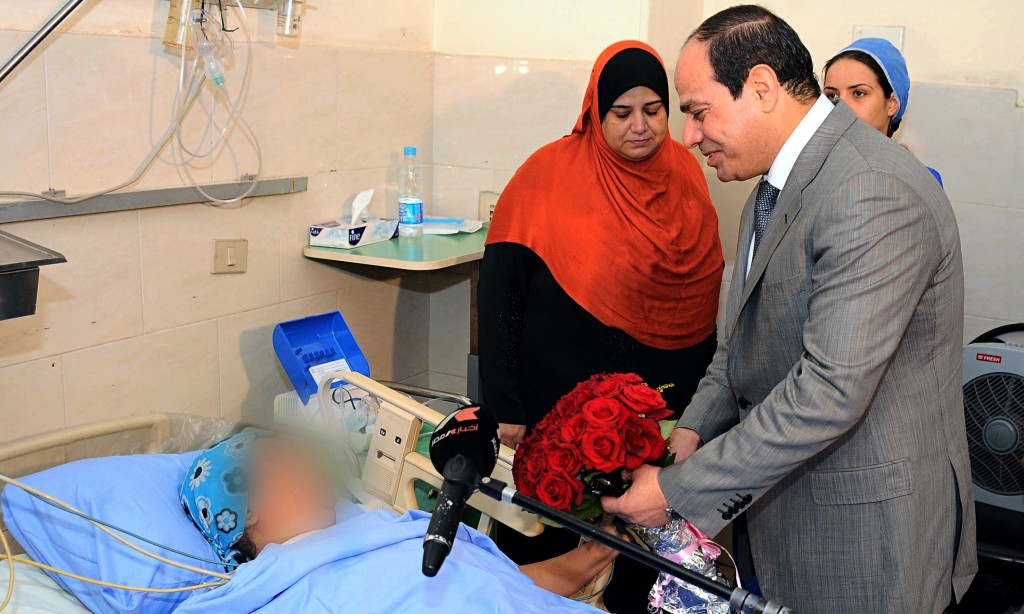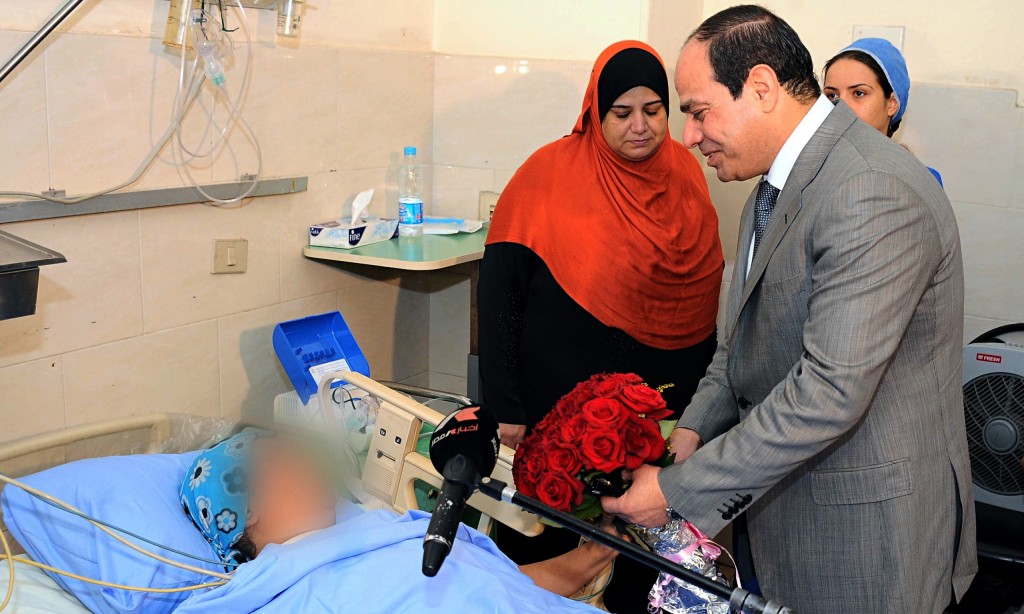 Although the sexual assault epidemic is nothing new in Egypt, with more than 99 percent of women surveyed by the United Nations experiencing some form of sexual harassment, recently there has been an extended initiative by the government to crack down on the issue.
While thousands gathered in Tahrir Square to celebrate the inauguration of Egypt's new President on June 8, a graphic video spread on social media portraying a naked, injured woman attempting to flee a large group of men who had sexually assaulted her in the middle of the square. The woman had been with her daughter at the Square to celebrate Sisi's Presidency.
The assault, which made headlines across the globe, was strongly condemned by Egypt's President Abdel Fattah Al-Sisi who called on the judiciary to "vigorously enforce the law."
The President, who had also honoured a police officer that had been injured while rescuing the victim from the group of men, also visited the victim of the June 8 sexual assault in hospital.
During the visit, the first of its kind for an Egyptian official, the newly elected President "apologized to every Egyptian woman" and vowed to bring the perpetrators to justice.
"I am speaking to the judiciary," said the President at the hospital. "Our own flesh is being assaulted on the streets and that is unacceptable. Even if it is only one case, it is unacceptable."
In June, Egypt introduced new laws targeting sexual harassment. Previously, Egypt had no specific law forbidding sexual harassment.
Note: An earlier version of this article stated that six men had been sentenced to life in prison and three to 20 years. This has been updated to reflect new information that revealed seven have been sentenced to life and two 20 years.
---
Subscribe to our newsletter
---