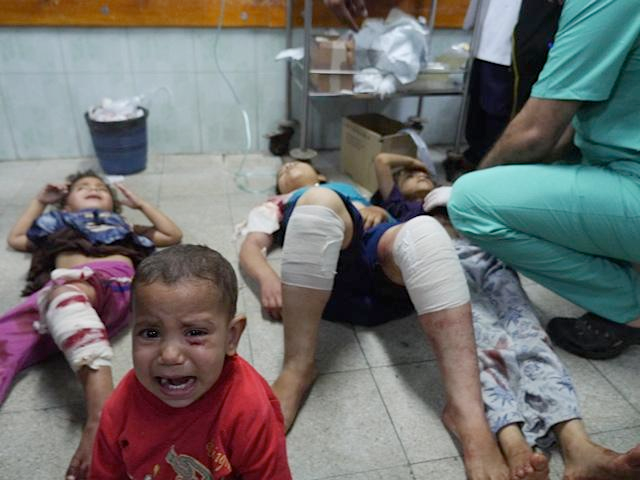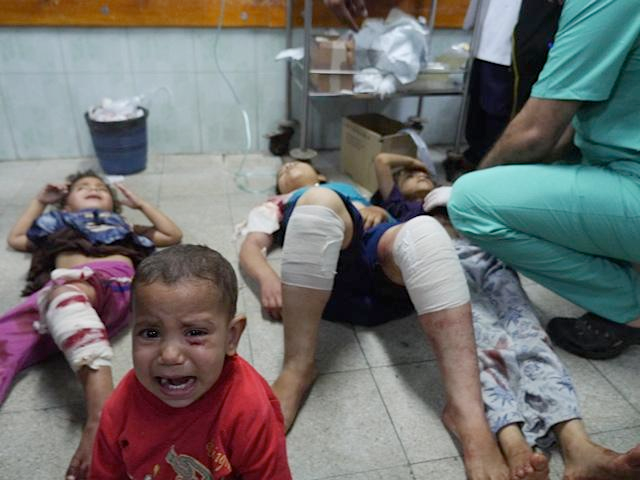 The United Nations Relief and Works Agency (UNRWA) has confirmed that at least four Israeli shells struck one of its schools in Gaza, killing at least 17 people and injuring more than 200.
According to eye-witness accounts, Israeli artillery fire struck the school being used as a shelter in Beit Hanoun earlier on Thursday. The majority of those killed and injured are reported to be women and children who had been relocated to the school after fleeing their homes in northern Gaza.
UNRWA's spokesperson affirmed that UNRWA had formally given precise co-ordinates of the location of the UNRWA shelter in order to prevent such an attack from occurring, adding that no early warning had been given of an impending Israeli attack.
In a hospital following the attack, journalist Dan Rivers tweeted "I just can't get over what I have just witnessed at Kamal Odwan hospital in Gaza, so many injured children."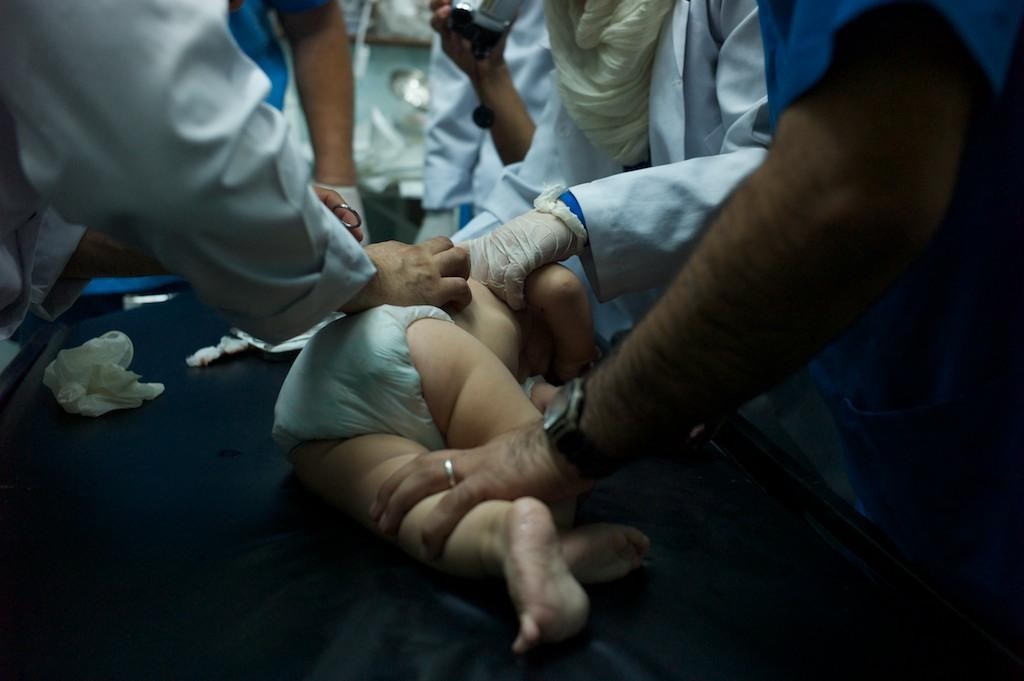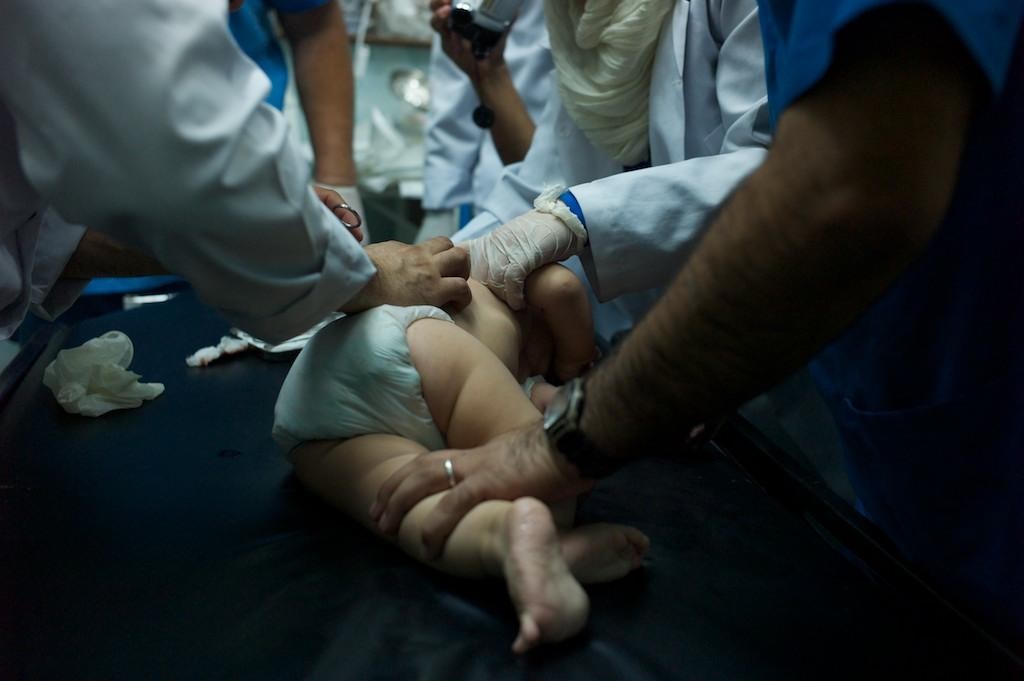 Haaretz has meanwhile reported that one of the Israeli artillery shells struck the school's court, which 'at the time was crowded with refugee families.'
Local Palestinian television channels condemned the attack as a "massacre," adding that Israel has been intentionally targeting civilians.
The shelling of the UN-affiliated school is the seventh time in two days that Israel has targeted schools serving as shelters for Gaza's displaced. More than 140,000 displaced Palestinians are placed across 83 UN-run schools in Gaza, reported UNOCHA.
Israel's military offensive has killed at least 740 Palestinians, including more than 165 children, and has injured nearly 5,000.
I just can't get over what I have just witnessed at the Kamal Odwan hospital in #Gaza so many injured children pic.twitter.com/HJCcVRix0z

— Dan Rivers (@danieljerivers) July 24, 2014
---
Subscribe to our newsletter
---