In an extraordinary meeting, the United Nations Human Rights Council voted to launch an independent investigation into alleged Israeli war crimes in Gaza after Palestinian calls for Israel to be held accountable for the purported violation of international humanitarian and human rights laws.
Meeting in Geneva, the 46-member human rights council supported a Palestinian-drafted resolution by 29 votes, with wide support from Arab, African, South American and Asian countries, including Brazil, China, India, Russia and South Africa.
The United States, meanwhile, was the only country that voted against the resolution as all European countries on the council abstained.
"This resolution will not help us achieve that goal [of a cease-fire]," said the US Representative in the Human Rights Council, adding that the council's resolution was a "biased and political instrument" that "failed to address the situation in Israel and in the Palestinian territories with any semblance of balance."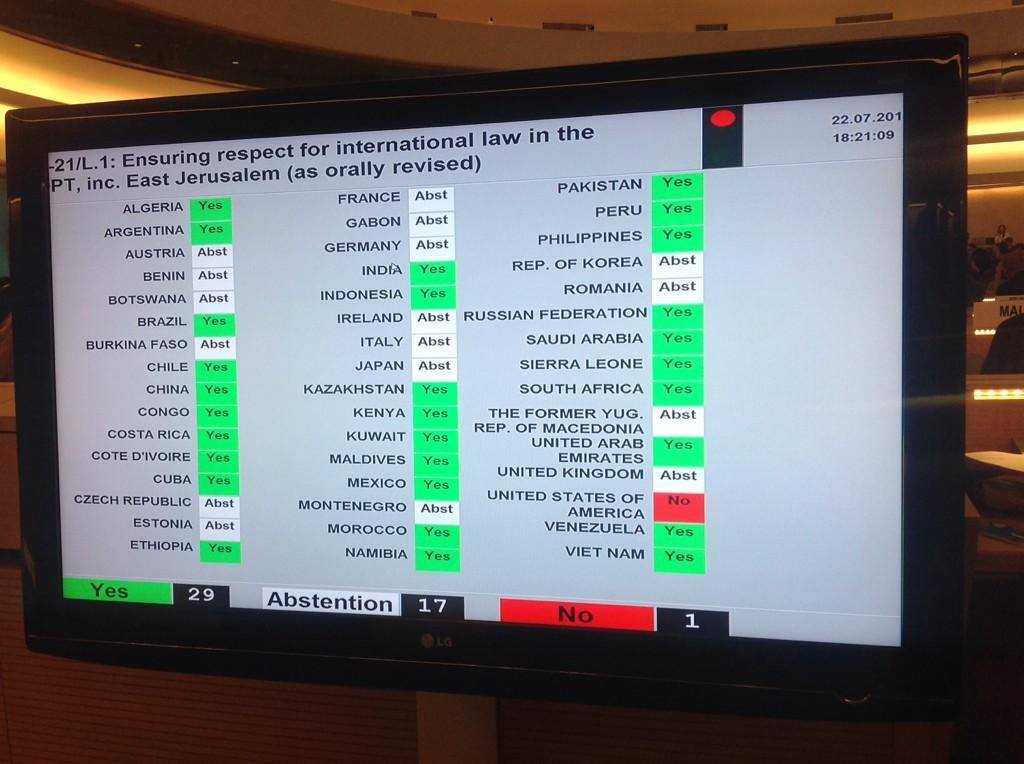 The adopted resolution condemned in the strongest terms the "widespread, systematic and gross violations of international human rights and fundamental freedoms," of Israel's Gaza offensive since June 13 2014, which have included the 'collective punishment' of Palestinians in Gaza and the West Bank, the aerial bombing of civilian areas and the killing of more than 700 Palestinians.
The extraordinary session had been commenced with UN Human Rights Commissioner Navi Pillay citing Israeli attacks on hospitals and other civilian facilities, adding that there was a "strong possibility that humanitarian law has been violated in a manner that could amount to war crimes."
Navi Pillay, however, added that Hamas must also refrain from indiscriminate attacks on civilians.
"The actions of one party do not absolve the other party of the need to respect its obligations under international law," said Navi Pillay.
Palestinians hail resolution, Israel condemns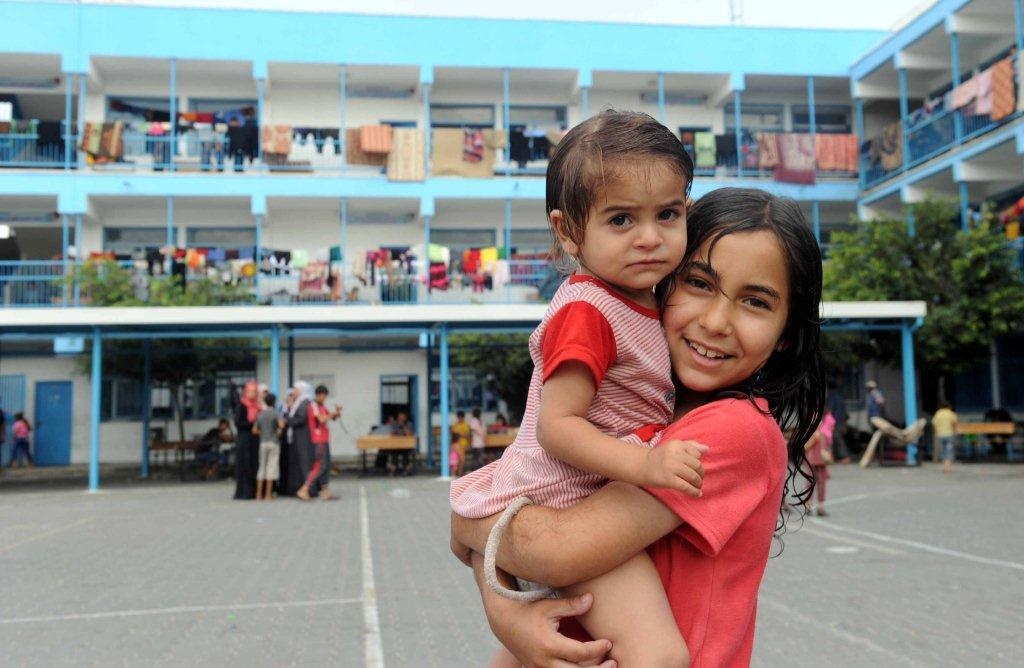 "We came here to try to achieve together with you at least minimum justice for children who are being dismembered, for women whose bodies are lying in the streets, to find some justice for those who are being exterminated," said Ibrahim Khraishi, ambassador of the Palestinian observer mission to the UN in Geneva.
Palestine's Minister of Foreign Affairs Riad Malki meanwhile added that the Palestinian people had been suffering since 1948 and that for more than two weeks, Palestinian civilians had been exposed to bombings, maritime and air-strikes, as well as the ground invasion, all which have severely endangered the fundamental right to life of Palestinians.
"Israel is massively punishing 1.8 million citizens in Gaza. Israel has to be held accountable for its crimes," said Mr Malki.
Israel has meanwhile strongly condemned the Council's decision as a "travesty that should be rejected by decent people everywhere."
"Rather than investigate Hamas, which is committing a double war crime by firing rockets at Israeli civilians while hiding behind Palestinian civilians, the HRC calls for an investigation of Israel, which has gone to unprecedented lengths to keep Palestinian civilians out of harm's way, including by dropping leaflets, making phone calls and sending text messages," said a statement released by the office of Israeli Prime Minister Benjamin Netanyahu.
"The HRC should be launching an investigation into Hamas's decision to turn hospitals into military command centres, use schools as weapons depots and place missile batteries next to playgrounds, private homes and mosques," added the Israeli statement.
In comments directed towards Navi Pillay's stance, Israel's UN ambassador in Geneva added that "in the protection of the human rights of Israelis, this council and you, madam, have failed dismally."
More than 725 Palestinians, including more than 170 children, have been killed since Israeli operations in Gaza commenced on July 8. At least 120,000 Palestinians are currently seeking refuge across 80 schools run by the United Nations Relief and Works Agency.