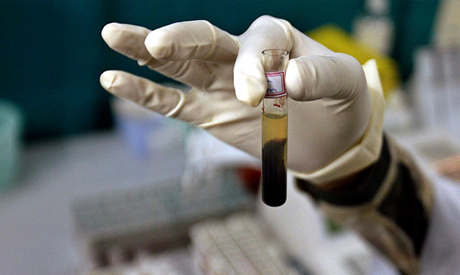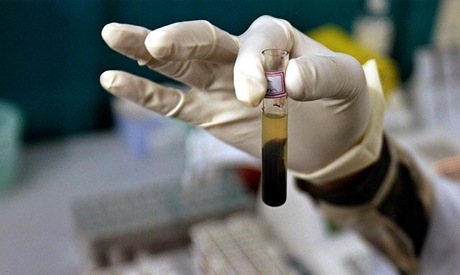 More than 171,000 hepatitis C patients have registered with Egypt's Health Ministry to receive a cure for hepatitis C (HCV), less than 72 hours after registration opened, said Egypt's Health Minister.
The new hepatitis C pill by Gilead Sciences has arrived in Egypt at more than 99 percent discount to the US price.
According to the Health Minister, the Daqahliya governorate has seen the highest number of patients registered, at 21,803. Meanwhile, 18,640 registered in Sharqiya and 16,212 registered in Cairo. All those who register will undergo a free preliminary examination at their nearest registered centre, announced the Minister.
However, for many Egyptians suffering from hepatitis C, the drug remains costly. In Egypt, the drug will cost approximately $US 300 (EGP 2,200) for a 12-week course of treatment, according to the Health Ministry. However, in the United States, the same treatment will cost $US 84,000.
On Thursday, Gamal Esmat, member of the Egyptian National Committee on Viral Hepatitis told Aswat Masriya that around 1,7000 people had registered hours after online registration opened on the Health Ministry's website.
The website allows patients to register using their national identification card. Those who register are told within 24 hours which medical centre they should visit for the treatment. At least 26 medical centres across Egypt are equipped to receive HCV patients seeking the new treatment.
Patients will have until 14 July 2015 to register for the new treatment, according to the newly launched website.
Hepatitis C can be spread through blood, often via contaminated needles, putting those infected at risk of liver cancer and cirrhosis.
Egypt has the world's highest prevalence of the virus, which the World Health Organization estimates infects more than 150 million people worldwide. More than 12 million Egyptians suffer from HCV.
---
Subscribe to our newsletter
---